Californian man Ryan Jessen, 33, was hospitalised after suffering a migraine, which turned out to be a ventricular brain hemorrhage. Sadly, he did not recover.
His sister Michelle said doctors said the hemorrhage was caused by high blood pressure, which could have been brought on by frequently drinking energy drinks.
When Ryan Jessen suddenly passed away from brain hemorrhage last month, hospital staff showed a very unexpected gesture. "The hospital did the sweetest thing for us and allowed us to bring my brother's dog in to 'say goodbye' so she'd know why her human never came home. If you knew my brother, he really loved his sweet dog," Ryan's sister Michelle wrote on her Facebook page.

1. When Ryan Jessen, 33, passed away last month, hospital staff showed a very unexpected gesture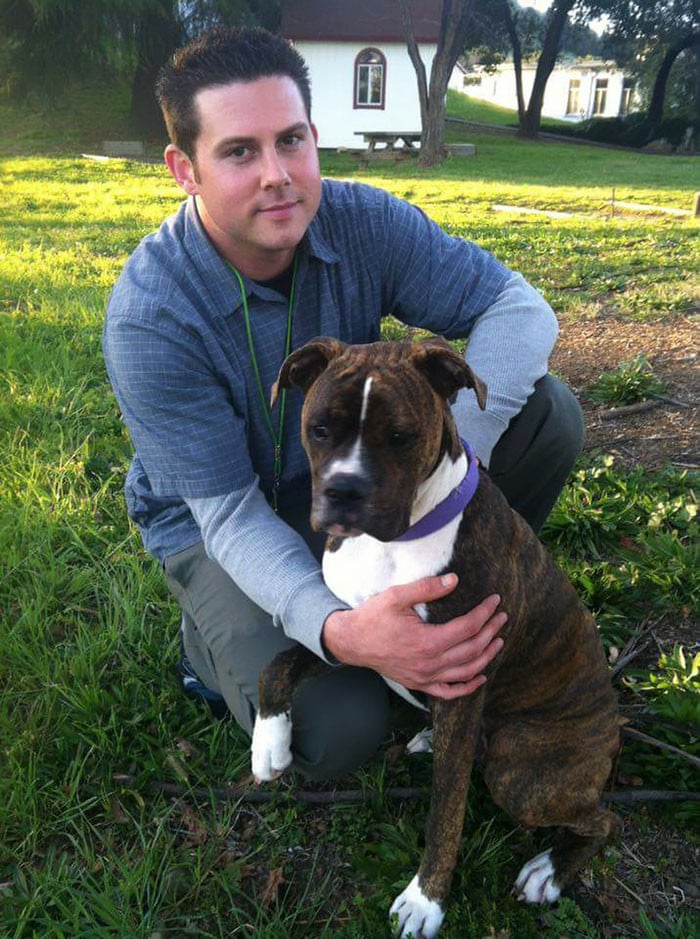 2. "The hospital did the sweetest thing for us and allowed us to bring my brother's dog in to 'say goodbye'"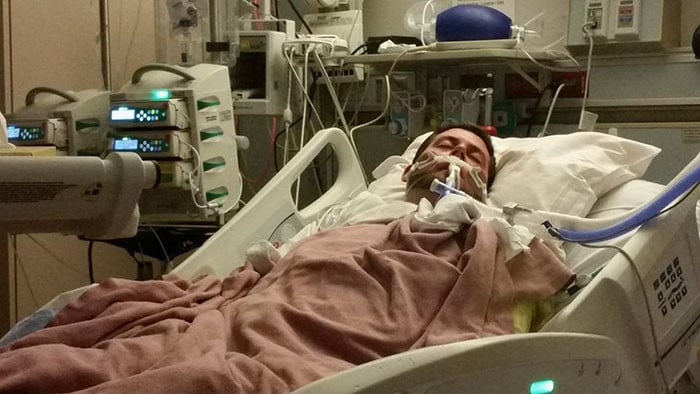 3. "So she'd know why her human never came home. If you knew my brother, he really loved his sweet dog"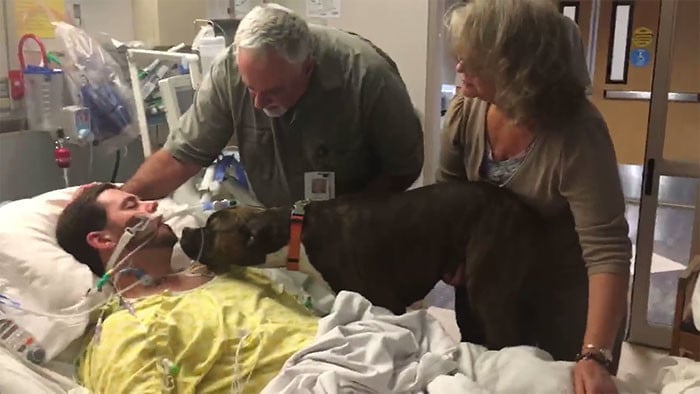 4. The video capturing the tender moment between the dying owner and the dog got a massive response
[youtube width="800″ height="500″]https://www.youtube.com/watch?v=sWEJxrKAspA[/youtube]

5. Ryan's sister was quick to reassure that Molly the grieving dog is in good hands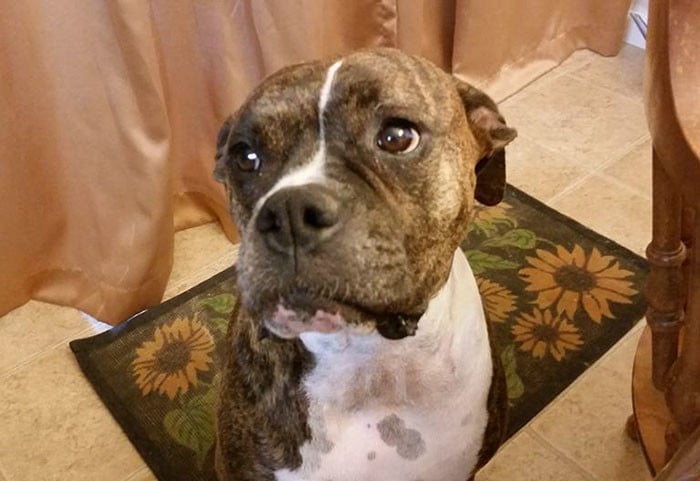 6. "Don't worry about the dog! We're keeping her!!! She's part of the family"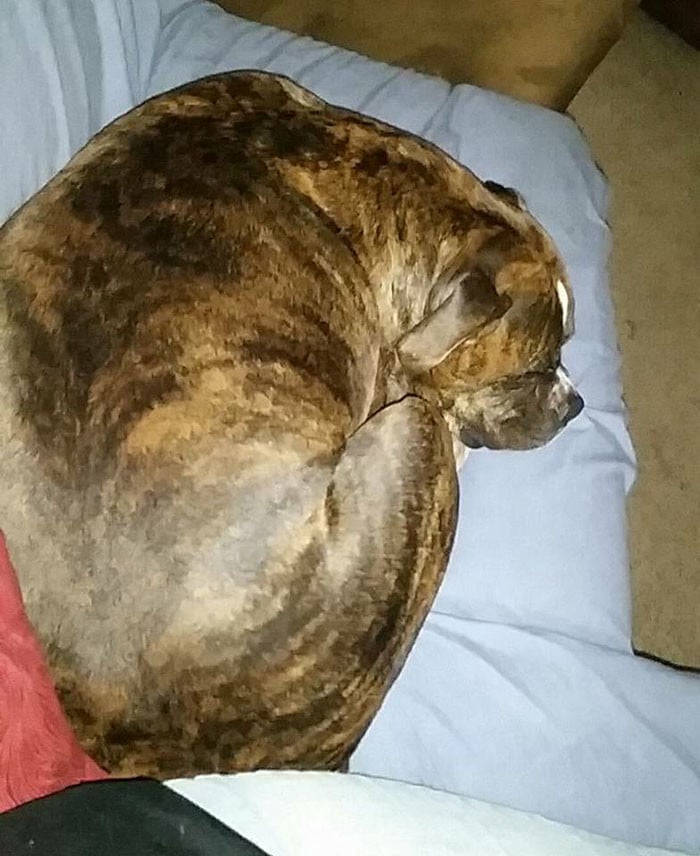 Heartbroken family brings Mollie to say final farewell to owner Ryan Jessen
Source: boredpanda.com