At the annual Eurasia dog show in Moscow, a dog and handler perform in a musical freestyle competition. This is a modern dog sport that is a mixture of obedience training, tricks, and dance that allows for creative interaction between dogs and their owners.Meet the dog and his best friend who are going to leave you breathless for the next 5 minutes. They are both dancers and you will decide who is better. Yes, you heard us right… the dog is a dancer.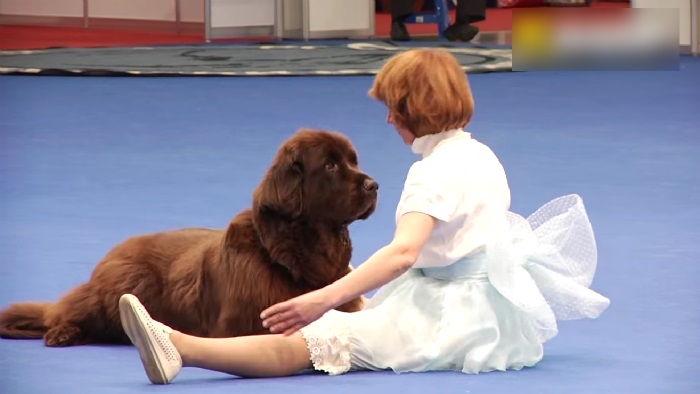 In the video below, the half-human, half-dog dance duo take the stage and performs a beautiful routine.
If this comes surprising to you like it was for me, you are not a good dancer. It's always devastating when you see someone who dances better and you kind of want to have the same skills.
When that someone is a dog, there is nothing left for you than to stick to your chair. so cute and beautiful dog. i'm getting all teary eyes didn't even know why. The adorable dog plays off the dance moves of the trainer, much to the audience's delight. (If you think this dog is talented, check out this dog who dances to Grease!) The dog must stay near the trainer and perform a series of obedience tricks in sequence.This dog has mad skills and he is about to show them to you now
WATCH THIS WOMAN AND HER DOG PERFORM AN INCREDIBLE DANCE ROUTINE:

[youtube width="800″ height="500″]https://www.youtube.com/watch?v=ZChqmn4v1BM[/youtube]

These competitions have been going on since 1989, and I'm pretty sure the dogs involved have reached the pinnacle of obedience training. Did this dog's dance moves impress you? If so, then feel free to SHARE this with everyone you know on Facebook.

[divider scroll_text="Back To Top"]