We don't live in a post-racism world. Donna Pinckley documents the struggle of mixed raced couples in her "Sticks and Stones" project. She takes pictures of couples in the Southern states of the US and couples them with the insults that were thrown at them. The project was inspired by a girl from one of Pinckley's photo projects. "Her mother and I were catching up in the kitchen when she told me of the cruel taunts hurled at her daughter for dating a boy of another race," Pinckley wrote on her website.


#1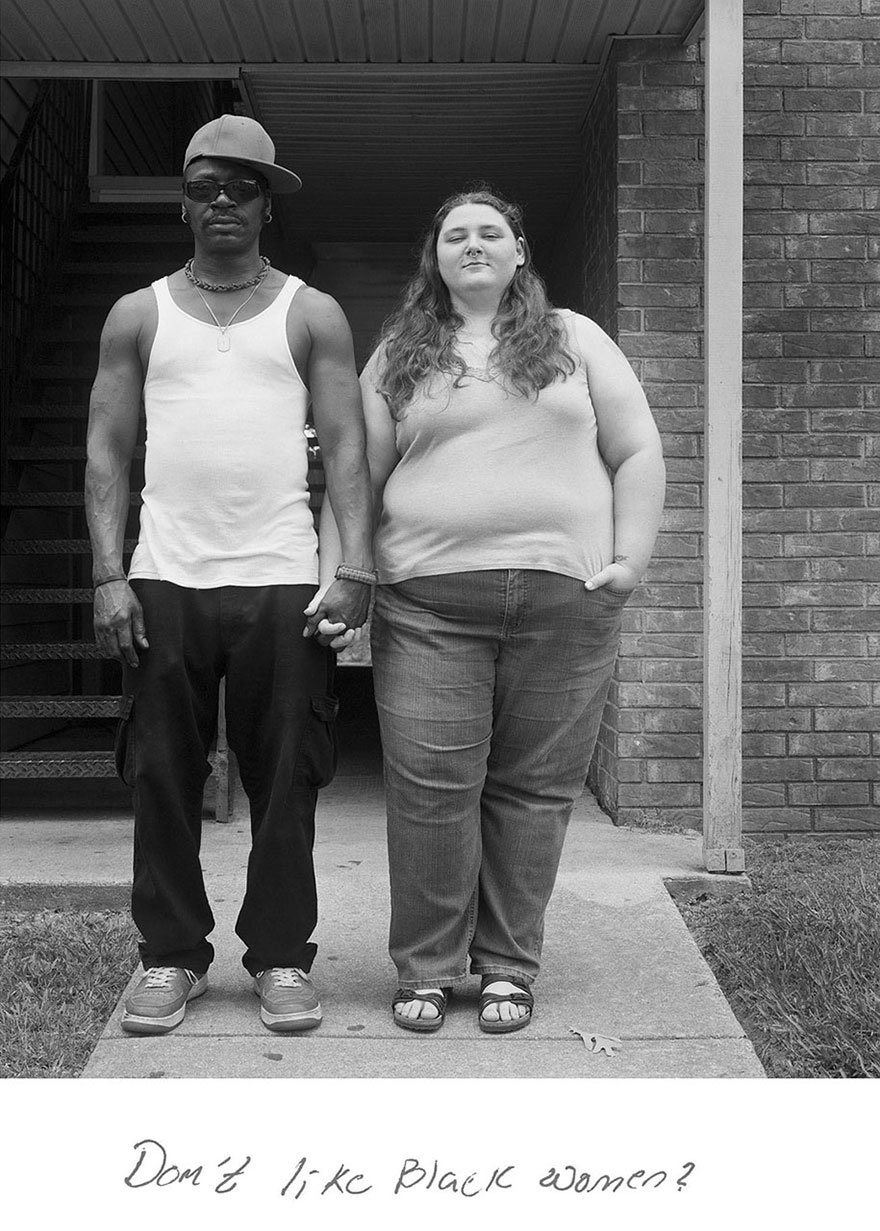 #2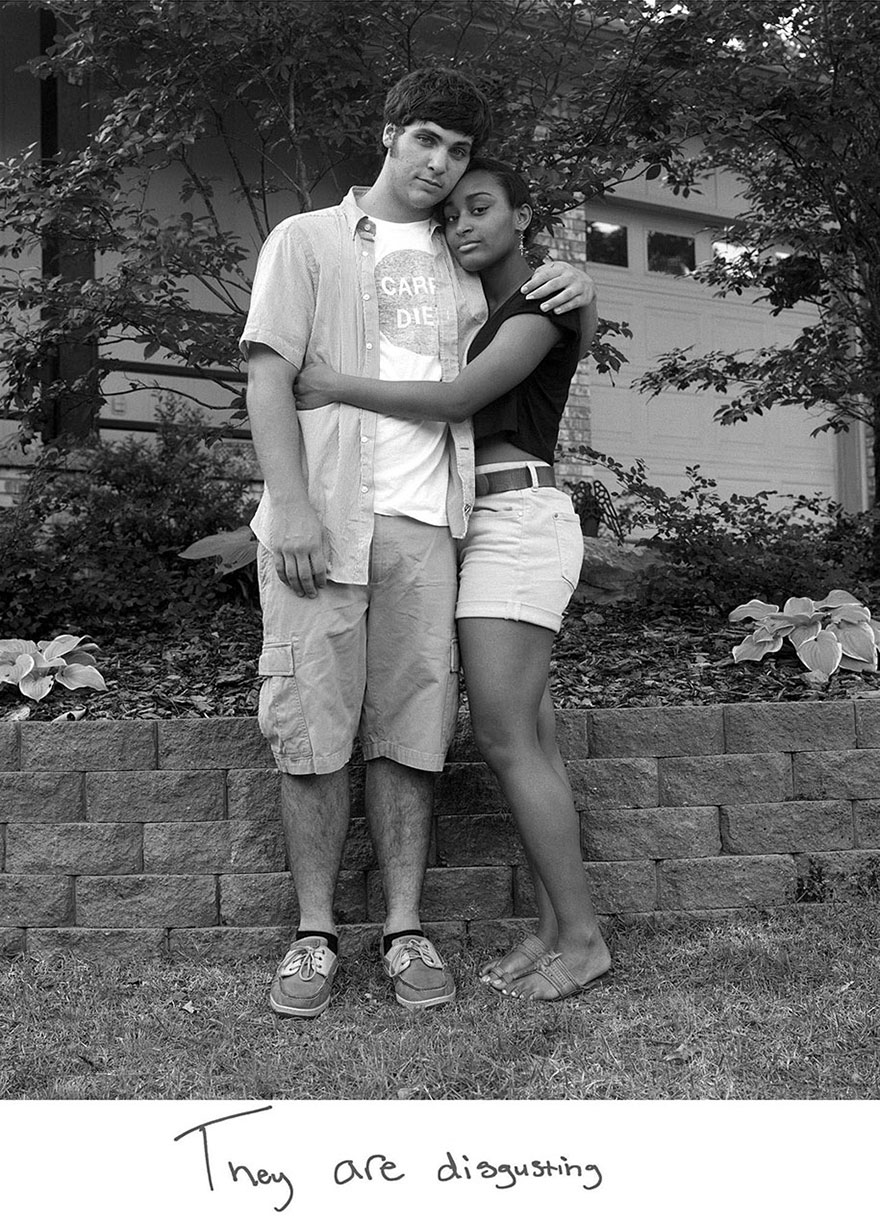 #3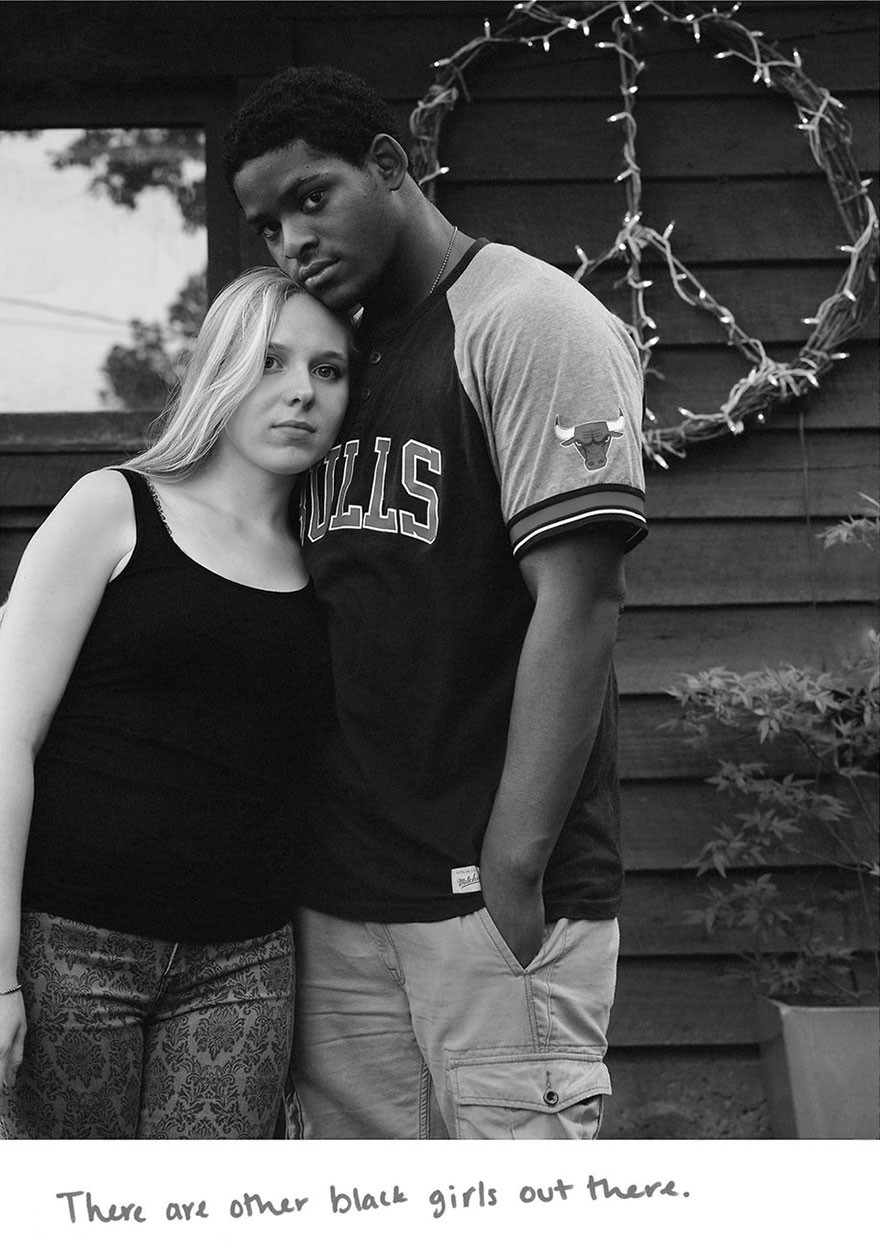 #4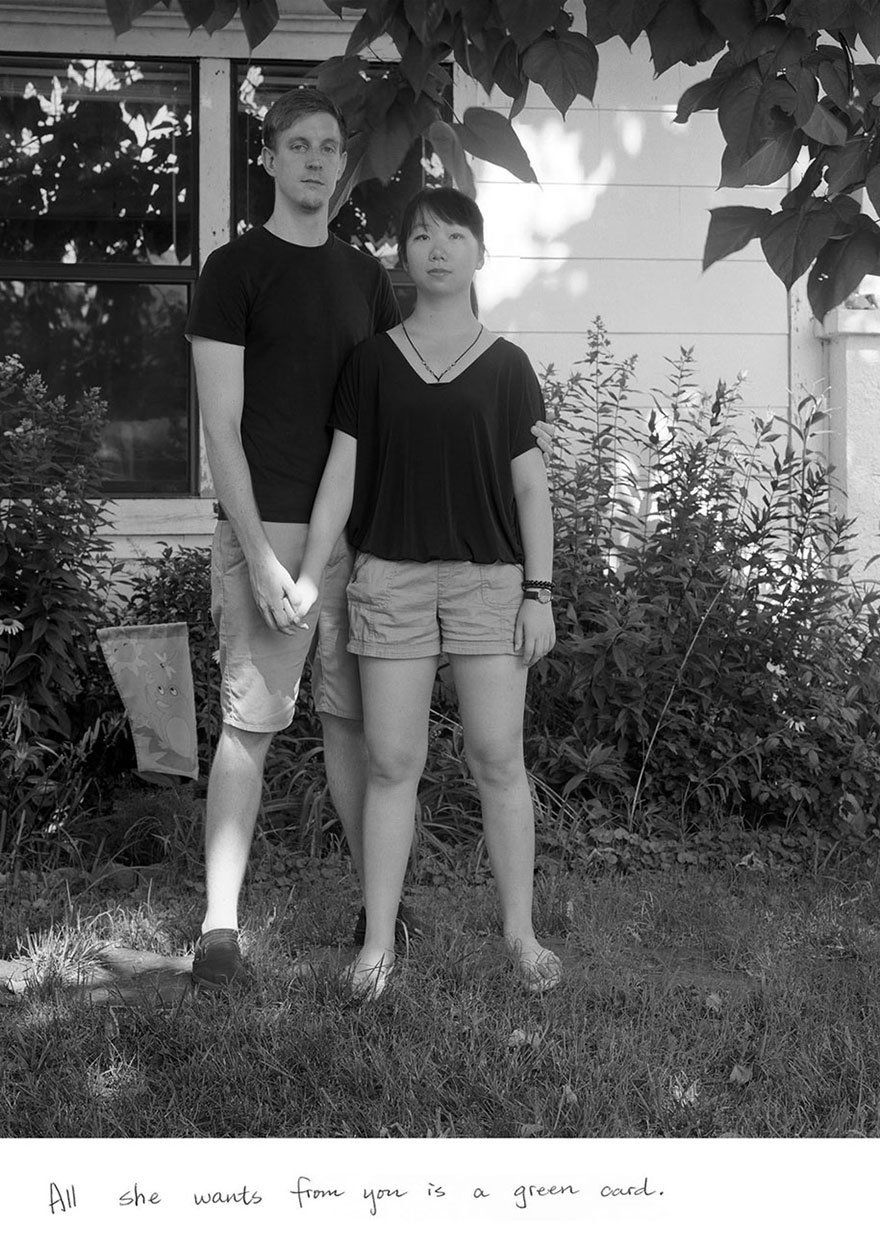 #5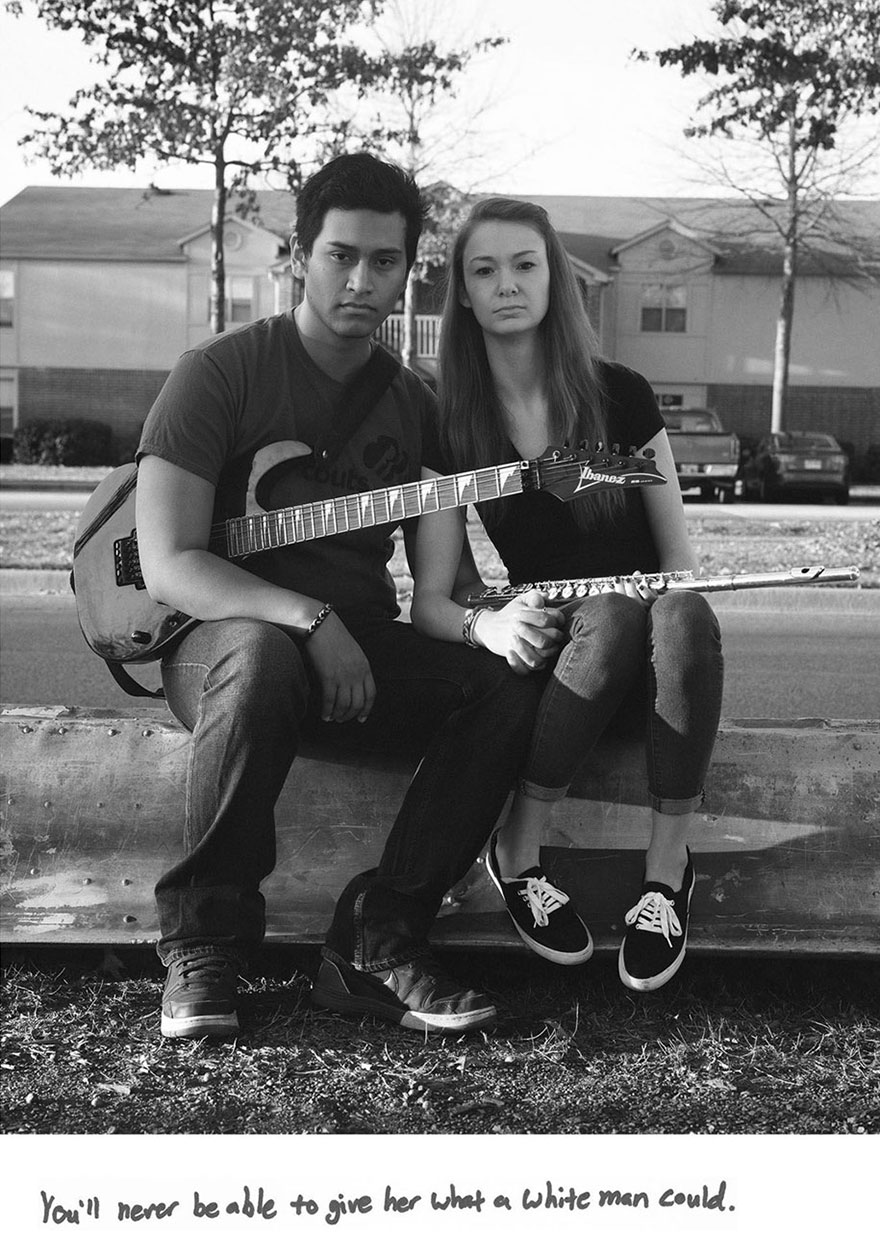 #6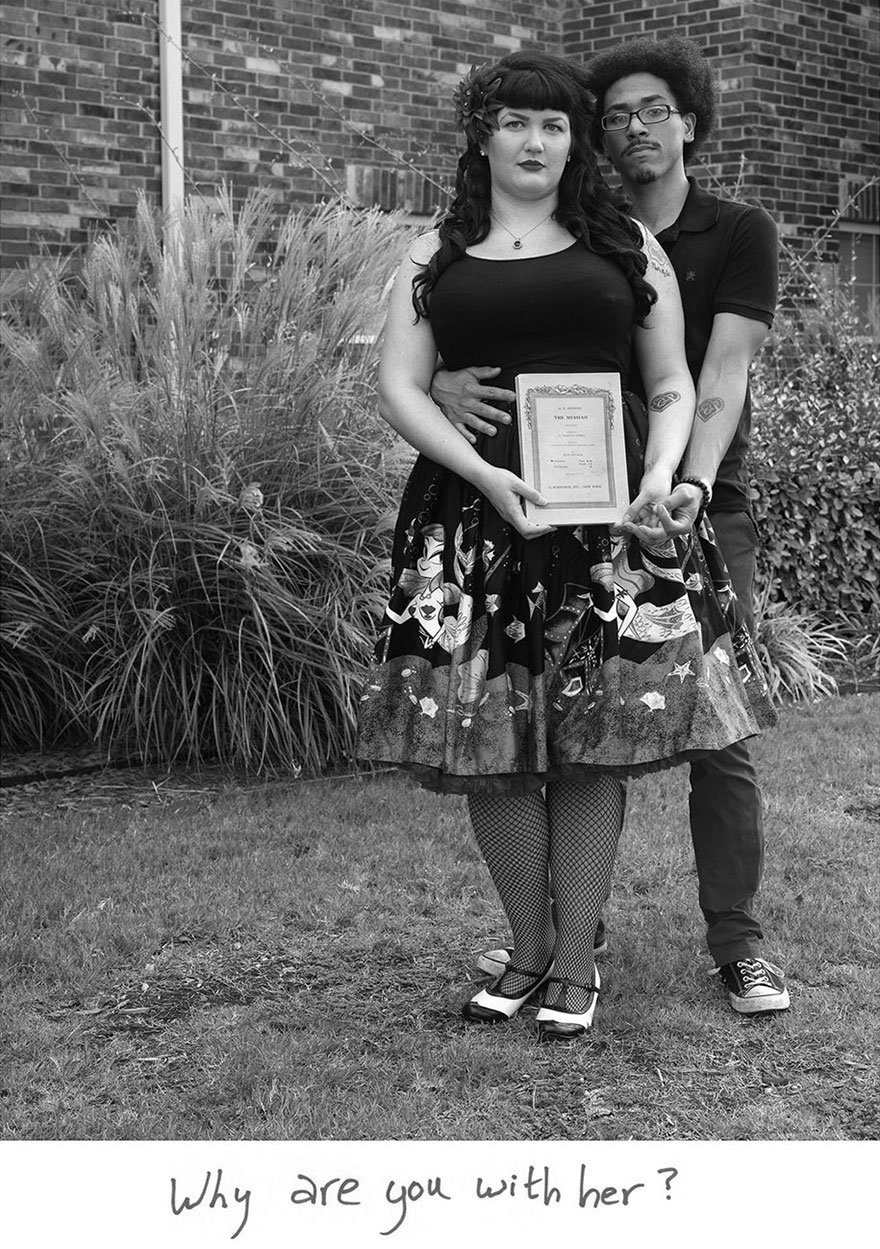 #7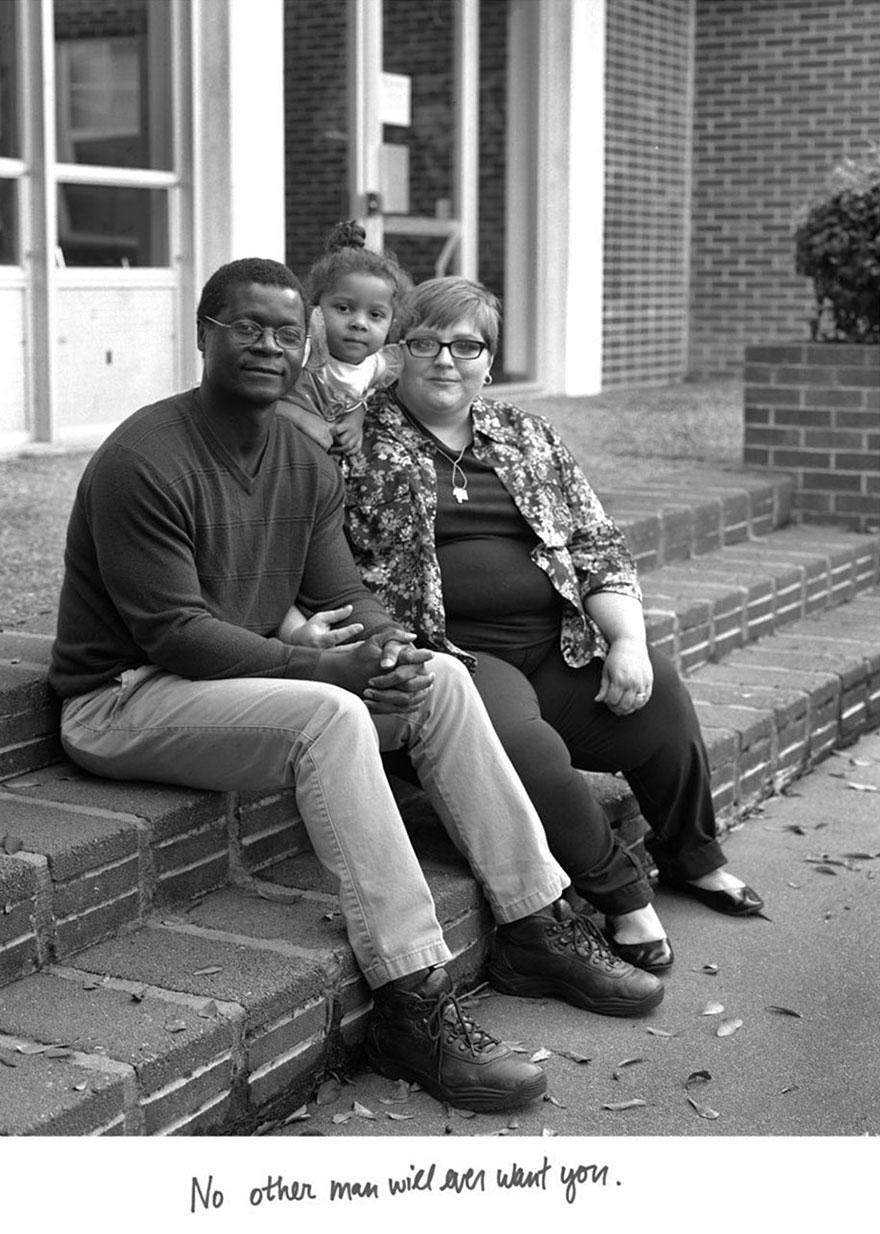 #8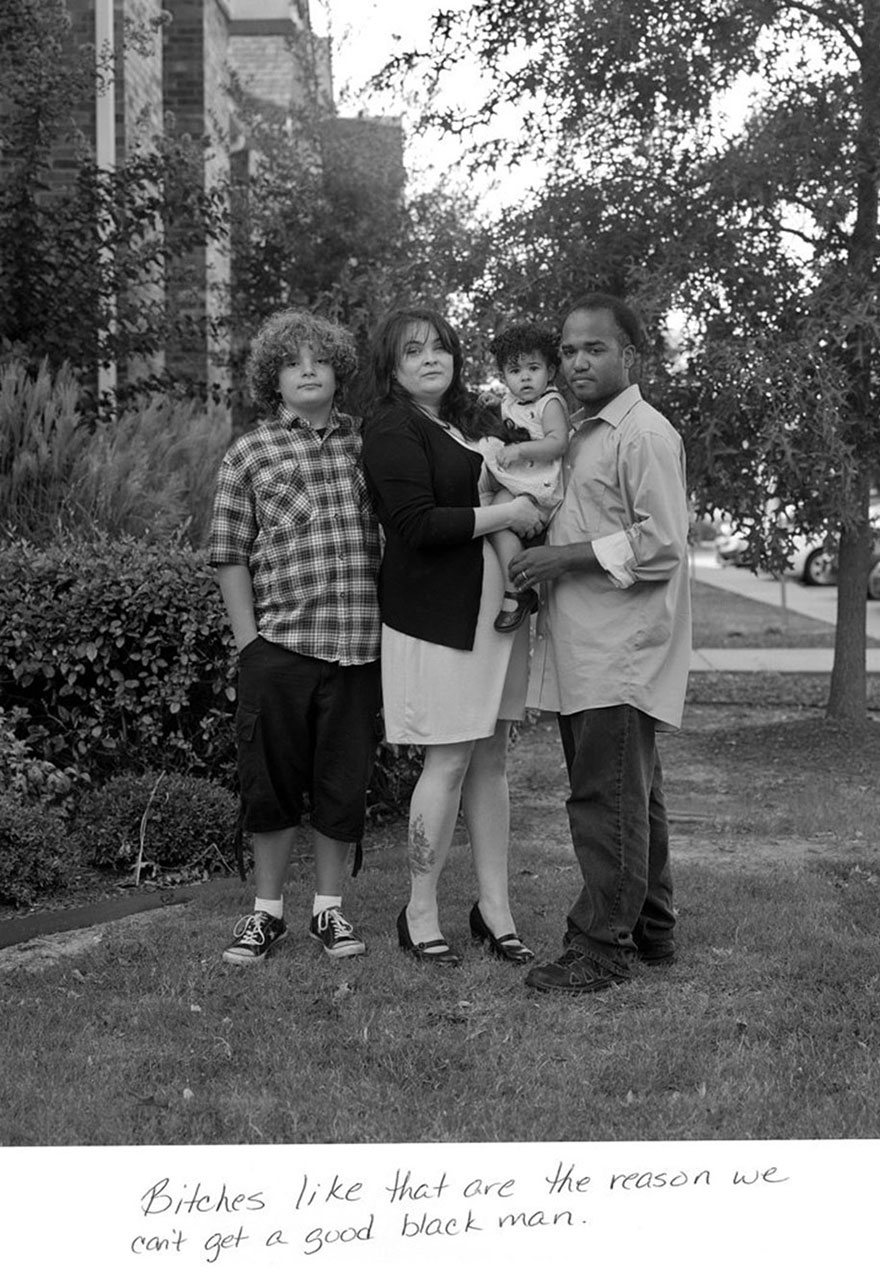 #9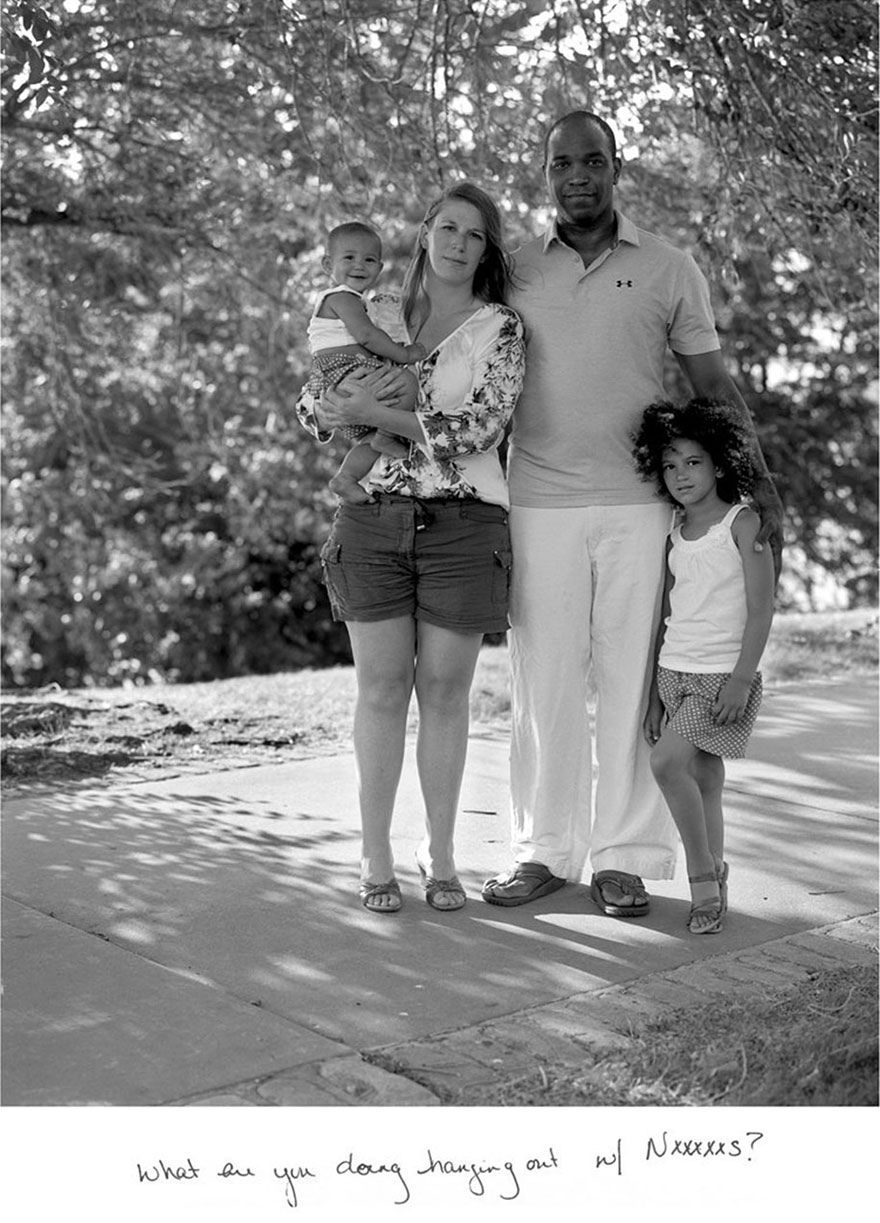 #10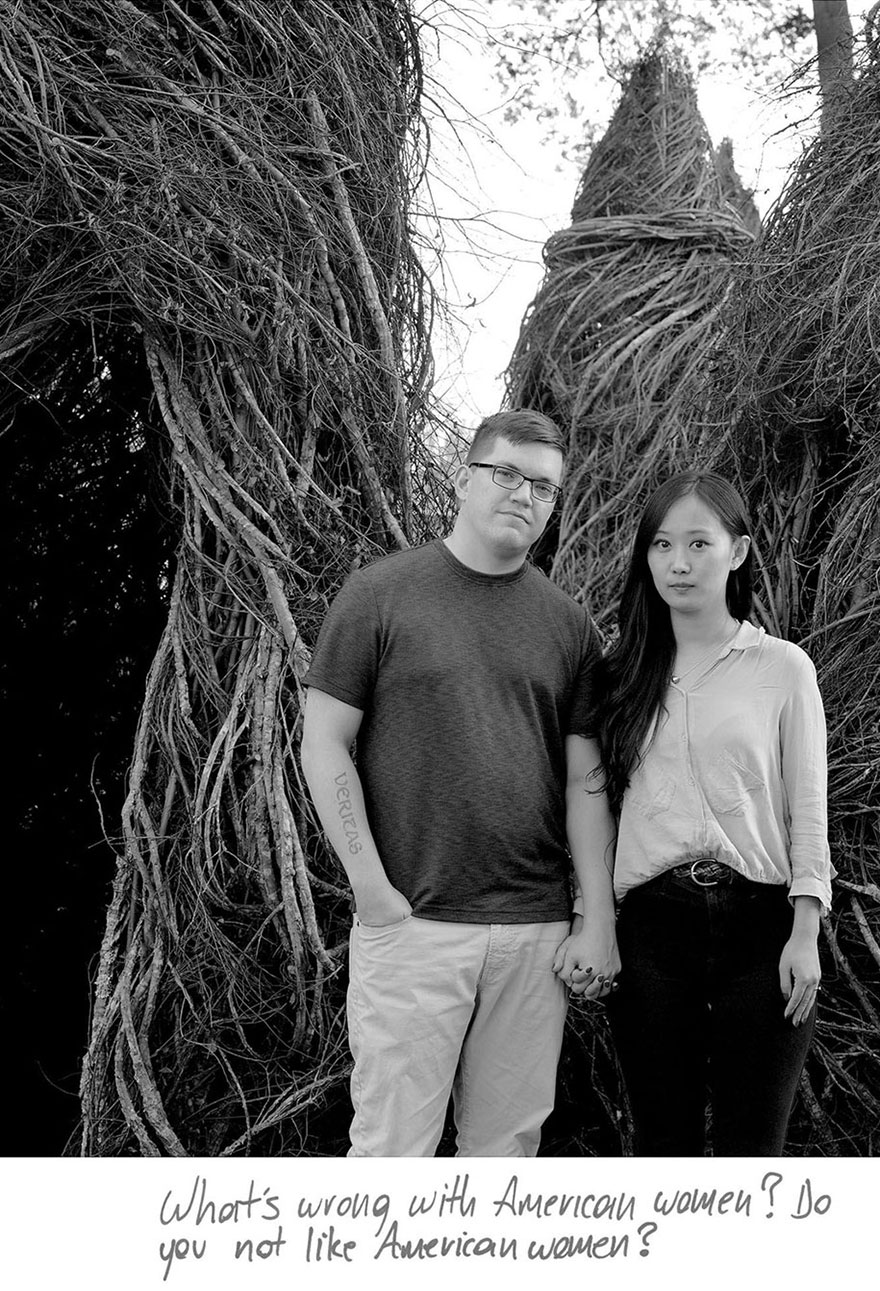 #11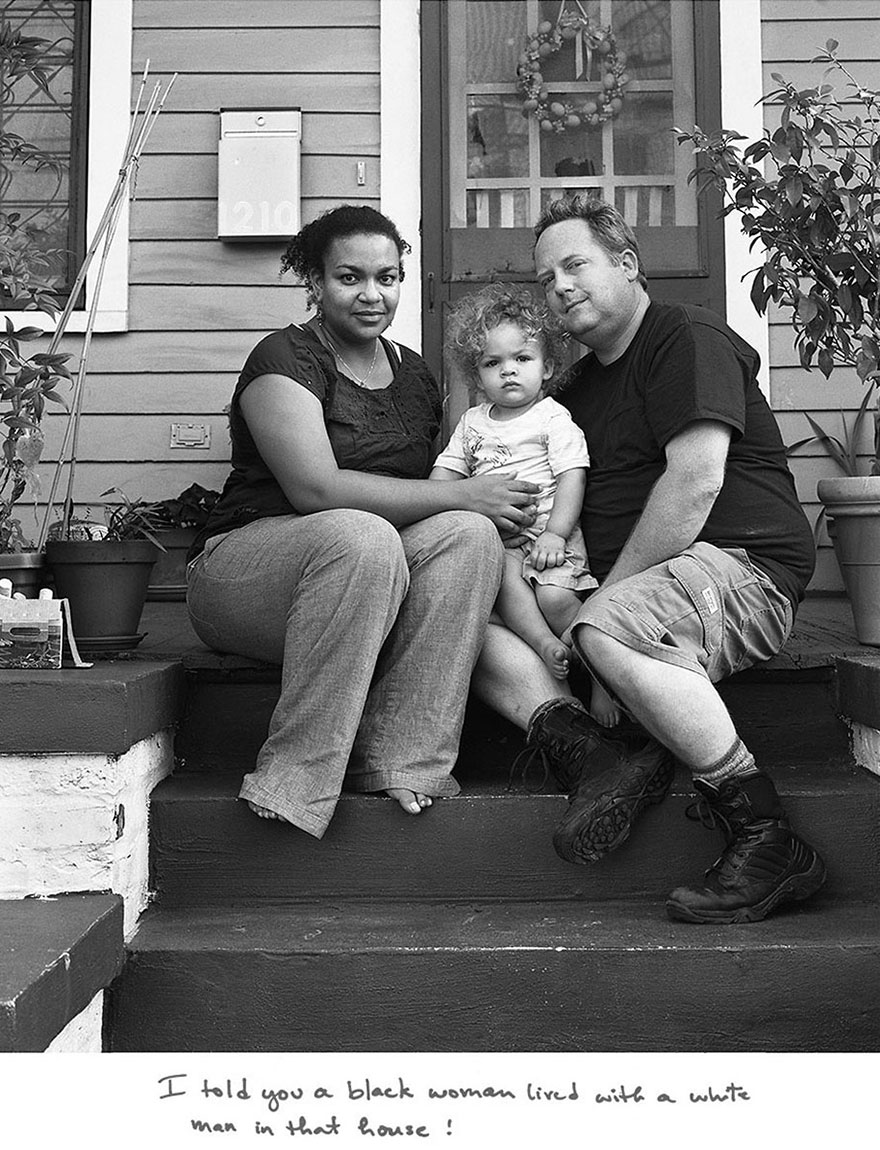 What do you think About this Article?
We want to hear from you ! Share your comments below.

H/T: demilked.com
[divider scroll_text="Back To Top"]