Bollywood's mainstream actress Radhika Apte, who is known for her intensive roles, has recently done a hot photoshoot for the upcoming edition of GQ magazine. She has seen her glamour quotient in this sexy photoshoot. In this photoshoot, Radhika is giving some different poses in various dresses and she is simply looking hot and bold in this new avatar. She has given very nice gift to her lovely fans on the very first day of the New Year.
This is something new which Radhika has done because she is usually known for her powerful performances in the films like 'Badlapur' (2015), 'Hunter' (2015) and 'Manjhi – The Mountain Man' (2015). In all these films, she had seen in simple and non-glamorous avatar and nobody could except this kind of transformation by this young actress. Although, people had seen her in bold character in Sujoy Ghosh's short film 'Ahalya' but this is simply magnificent and unexpected from Radhika. Check out Full Set of HQ/HD pictures, pics, inside scans of Radhika Apte Hot and Sexy Photoshoot for GQ India Magazine January 2016 Issue. She is looking stunning in the photos
1.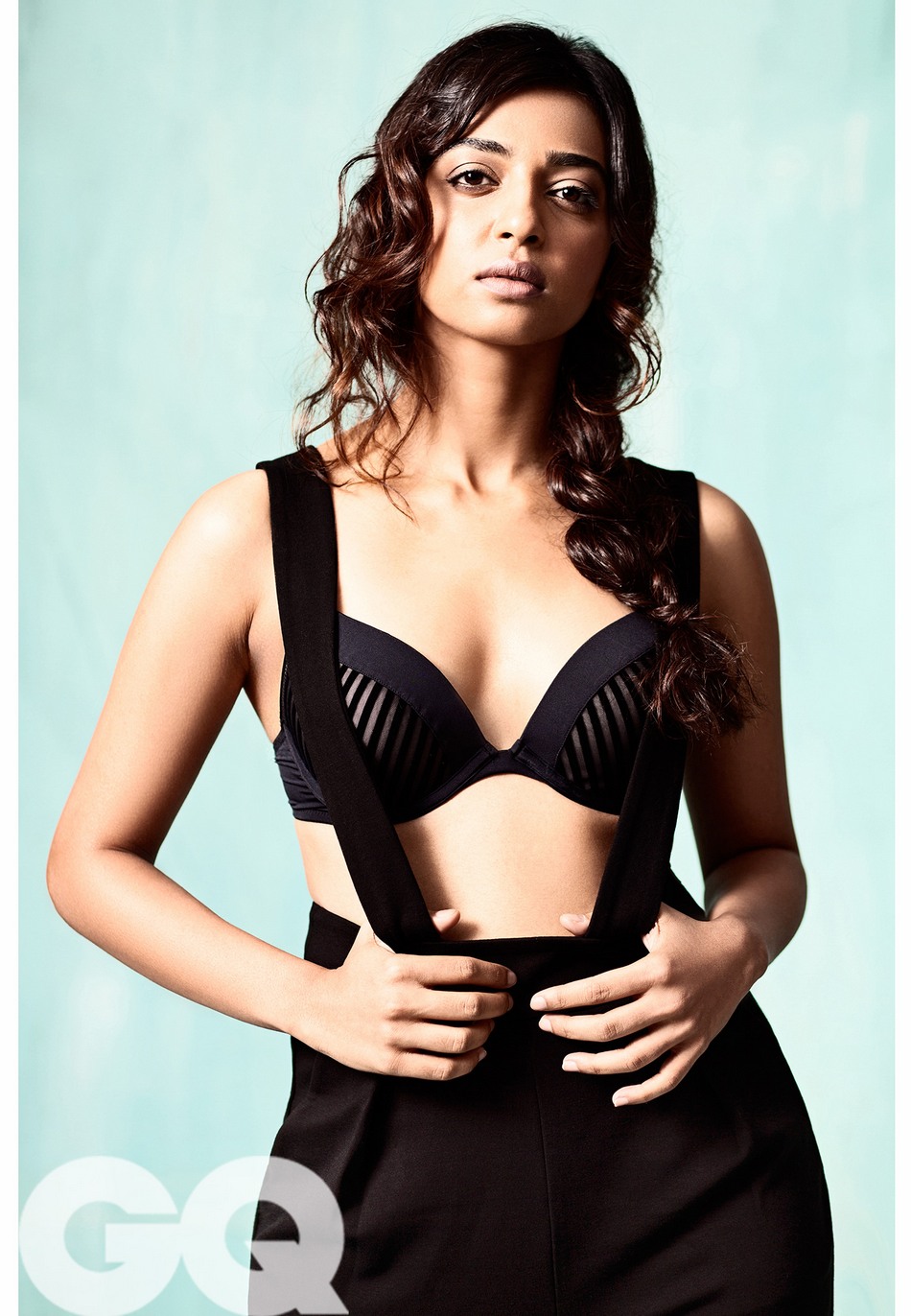 2.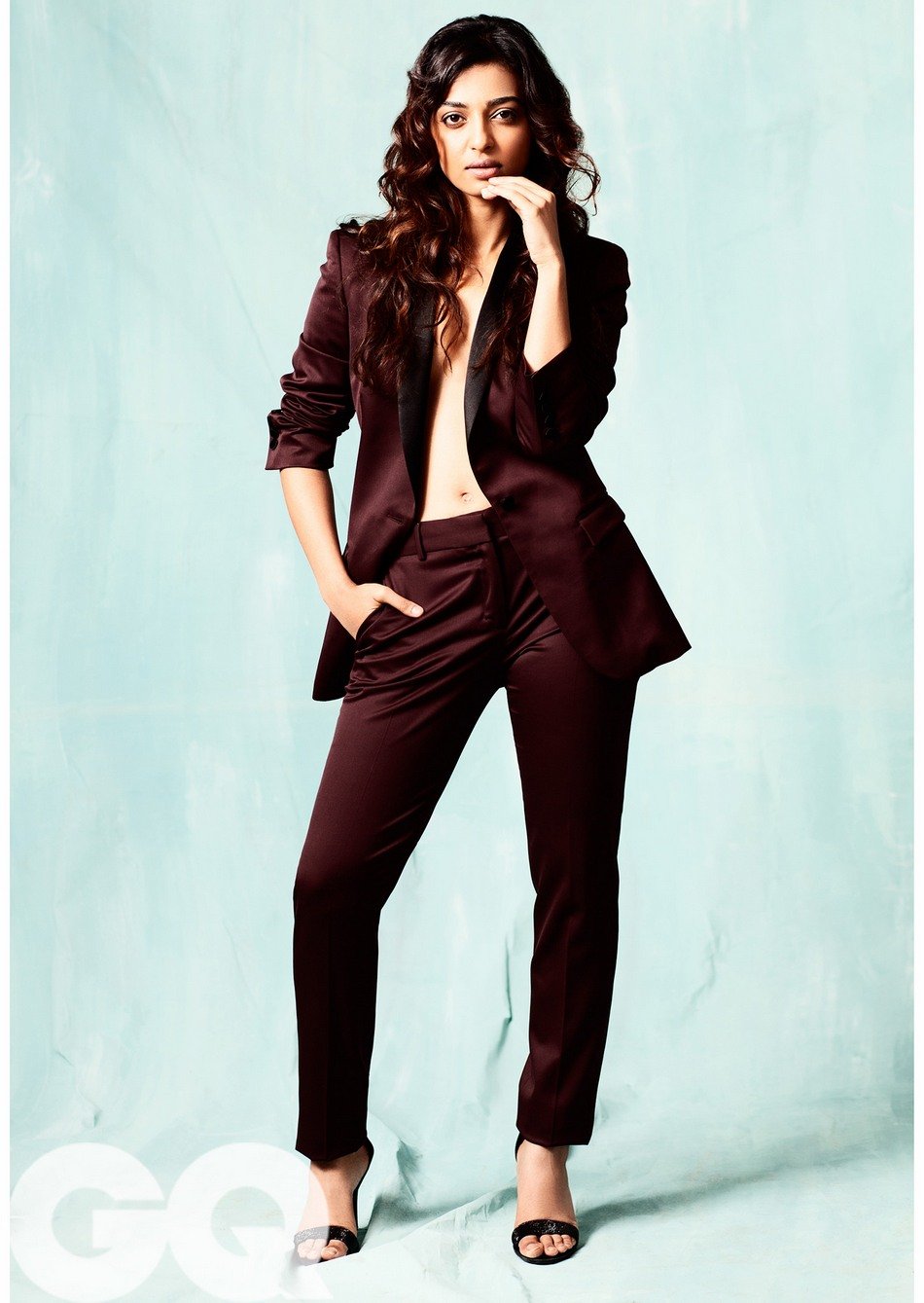 3.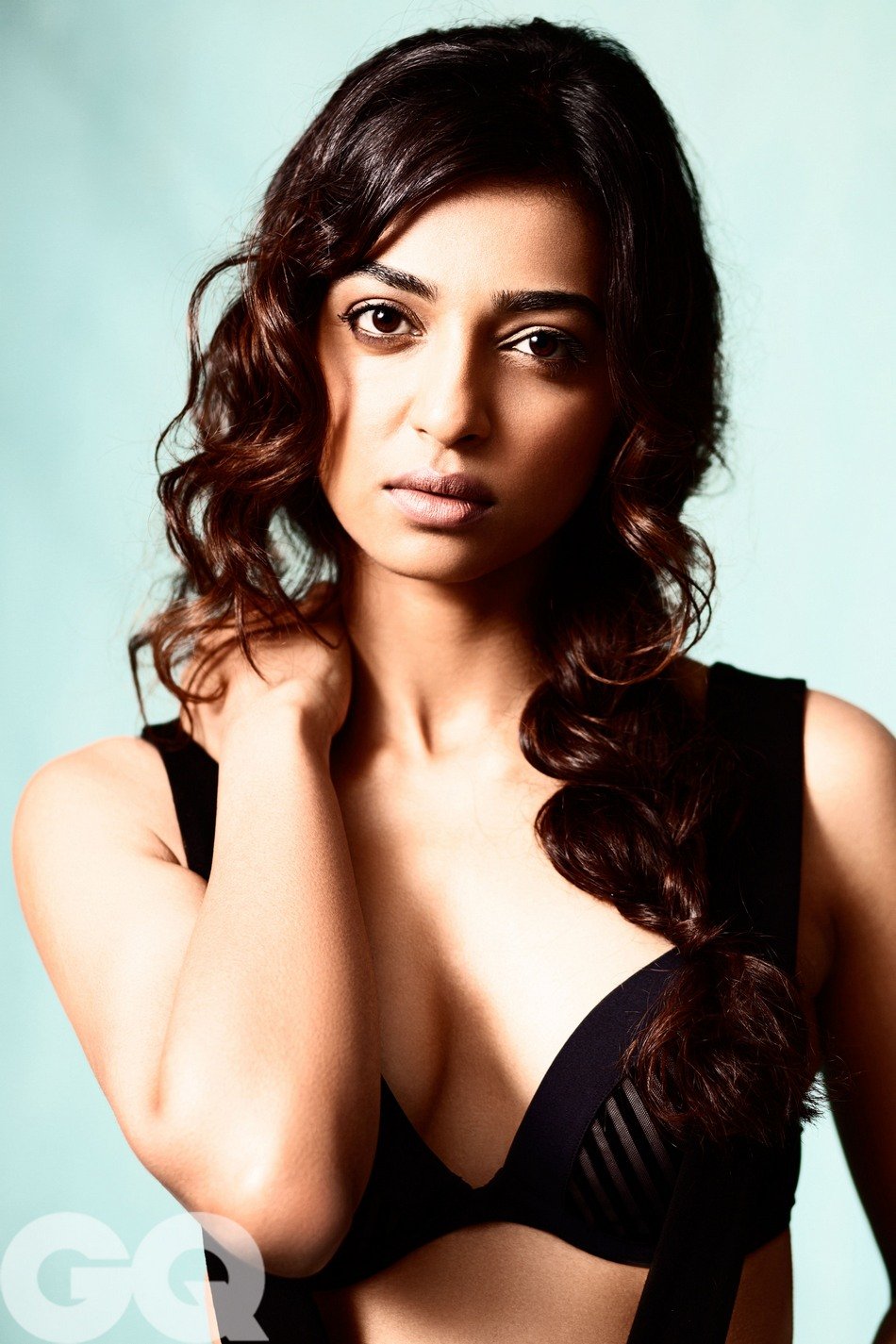 4.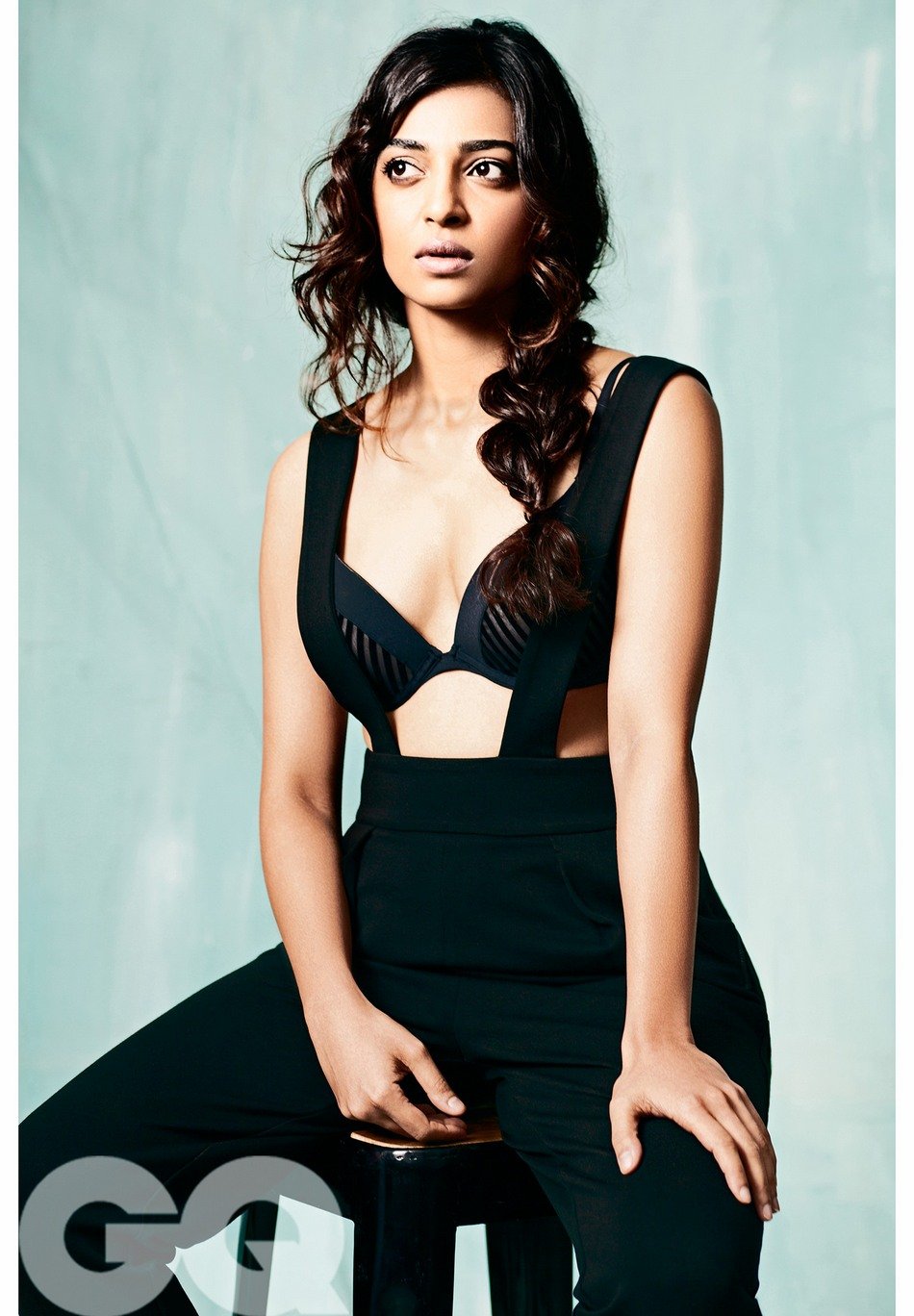 5.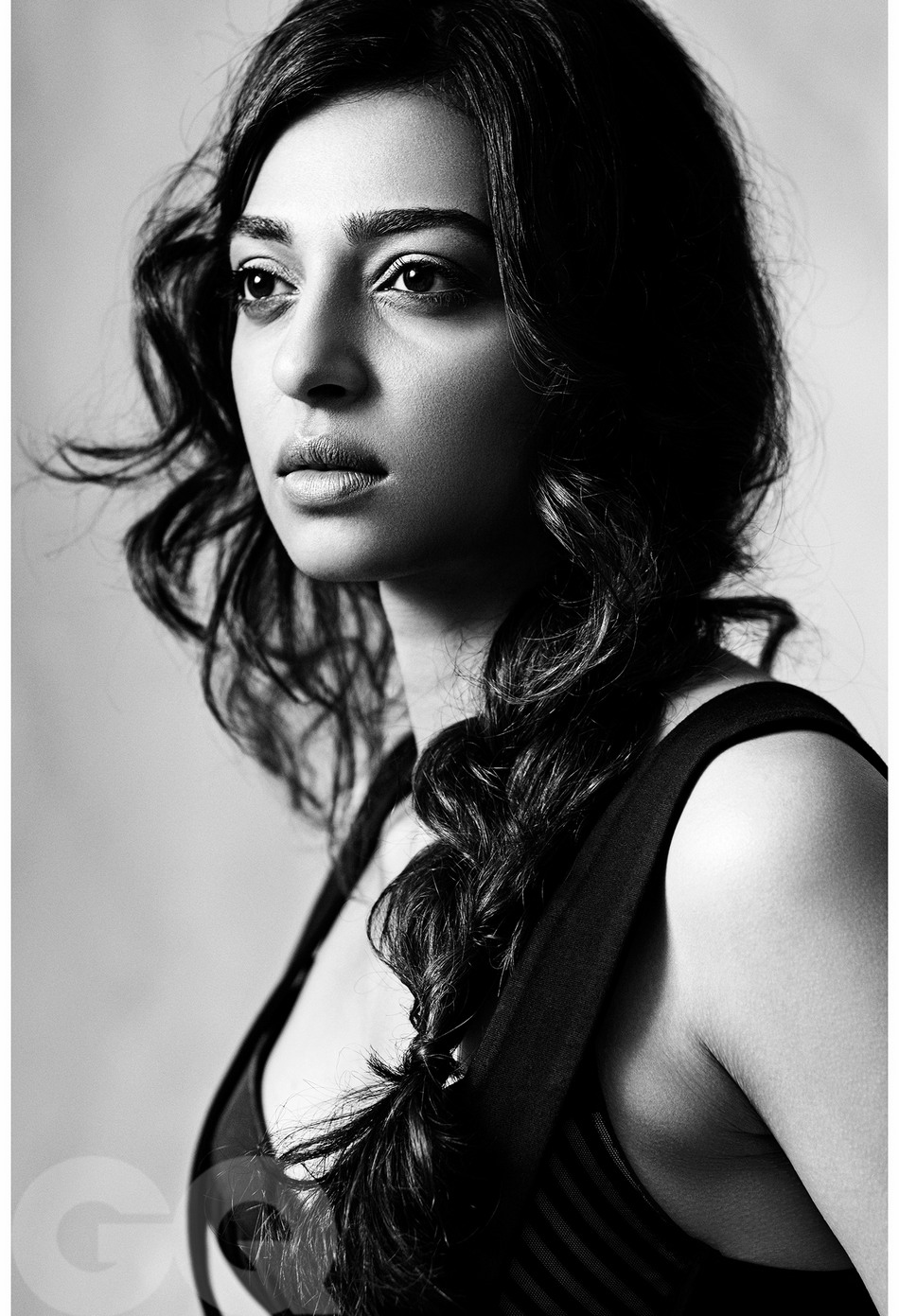 Watch Some Other PhotoShoot Pics!!
6.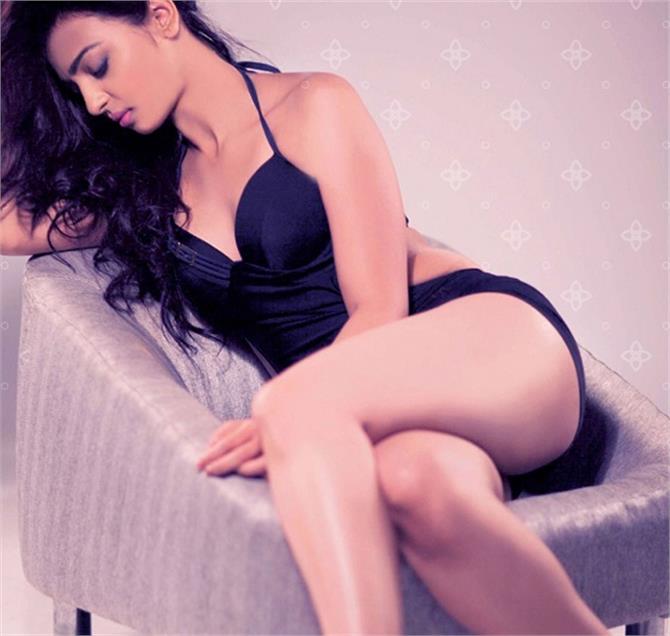 7.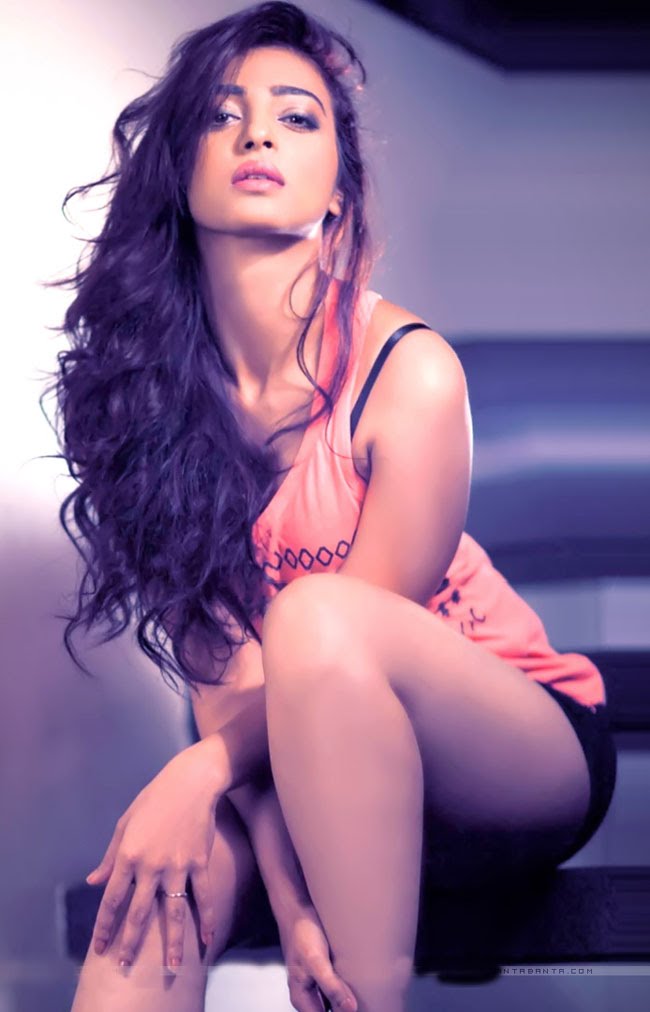 8.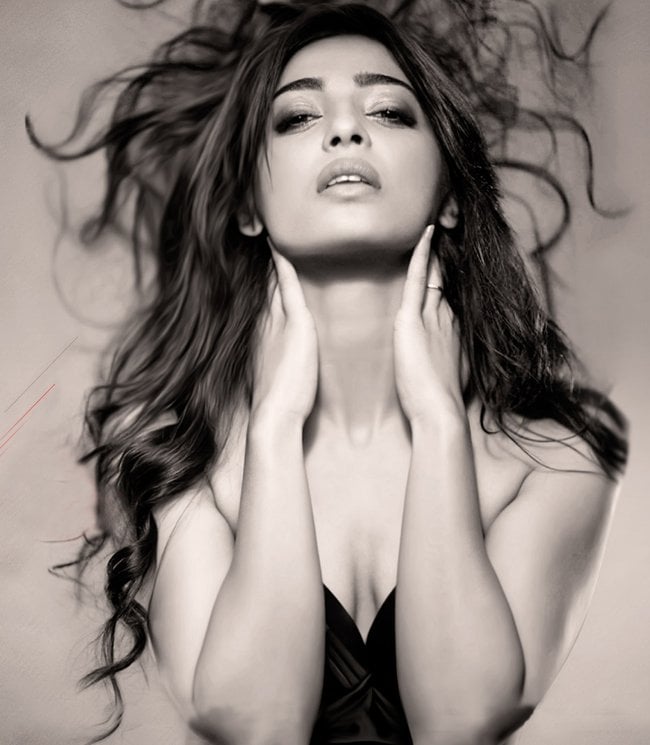 9.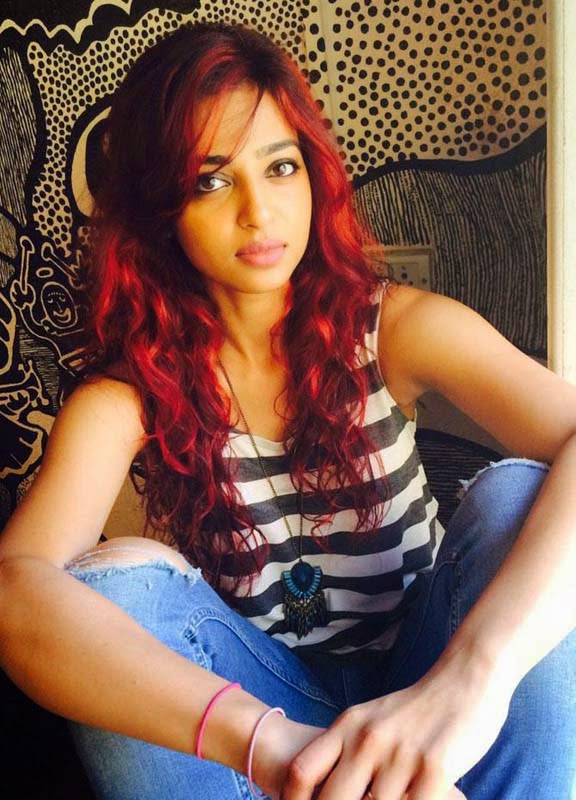 If you like this post, don't be selfish, share it with your friends on Facebook or Twitter.
Radhika has garnered tremendous response from the industry as well as her audiences for her sensuous shoot for the magazine. The actress looks her best ever in the hot avatar. Ever since the issue released in stands, the magazine has been receiving overwhelming feedback all thanks to Radhika. The actress who is known for her versatility has sure upped Bollywood glam quotient a notch higher.
On work front, she will be next seen in 'Kabali' alongside legendary Rajinikanth. Recently, Radhika Apte, the reigning queen of indie cinema took some time out to appreciate the perfection that is this woman. The magazine, GQ India did a sizzling photoshoot with Radhika and asked her some personal questions. She answered with her trademark honesty.
Watch the video:
[youtube height="500″ width="800″]https://www.youtube.com/watch?v=6czRI_rY9zo[/youtube]
Radhika Apte Wiki:
Radhika Apte is an Indian film actress, who works in Hindi, Bengali, Marathi, Telugu and Tamil films. She was seen in the film Badlapur along with talented actors like Varun Dhawan, Nawazuddin Siddiqui, Huma Qureshi and Yami Gautam. She was last seen in Kaun Kitney Paani Mein movie. Now she will be seen in upcoming movies like Ahilya, The Bright Day and many more.
Radhika Apte Biography:
Radhika Apte was born on 7 September 1985 in Pune, Maharashtra. She has done graduation in Economics from Fergusson College, Pune. She is associated with Mohit Takalkar's theatre troupe Aasakta in her hometown. She is the daughter of Pune's leading neurosurgeon Dr. Charu Apte. After doing four films, she moved to London and studied contemporary dance at London's Trinity Laban Conservatoire of Music and Dance. She is married to musician Benedict Taylor in 2012.
Radhika Apte Career:
Radhika Apte has made her bollywood debut with the film 'Vaah! Life Ho Toh Aisi!' in 2005. She gained fame not only in bollywood but also in several films of Bengali, Marathi, Telugu and Tamil Languages. She has worked in several movies which includes Antaheen (2009), Samaantar (2009), Rakht Charitra 1 (2010), Rakt Charitra 2 (2010), Dhoni (2012), Vasu (2013), Pendulum (2013) and many more. Radhika Apte has received several awards, such as SIIMA Award for Best Actress in a supporting Role for movie Dhoni (2012 Nominated). Later she was seen in movies like Pendulum, Legend, Vetri Selvan, Lai Bhaari, Badlapur, Hunterr and Manjhi – The Mountain Man.
Radhika Apte Personal Profile:
Name : Radhika Apte
Date of Birth : 7 September 1985
Age : 30 Years
Profession : Actress
Height : 5'2″
Star Sign : Virgo
Current City : Mumbai,India
Graduation : Fergusson College (Economics), Pune
Spouse : Benedict Taylor (m. 2012)
Father : Dr. Charu Apte
Connect Radhika Apte Via Social Media:
Radhika Apte's Twitter account: https://twitter.com/radhika_apte
Radhika Apte's Instagram: https://www.instagram.com/radhikaapte/?hl=en
Radhika Apte's Facebook Account : https://www.facebook.com/Radhika-Apte
[divider scroll_text="Back To Top"]