How you can file your tax returns free of cost from the comfort of your home. Take a look at this step-by-step guide to file Income Tax Returns online:
1. Visit the IT department's official website.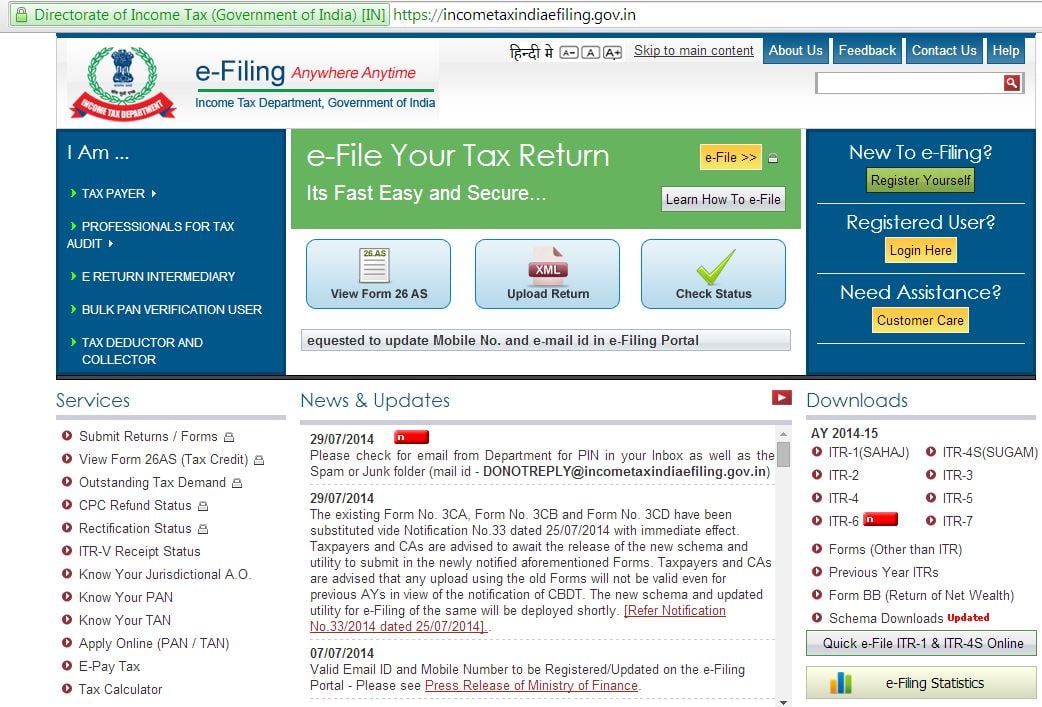 2. Check the image at the top of the site i.e. "e-File Your Tax Return" and click e-file>>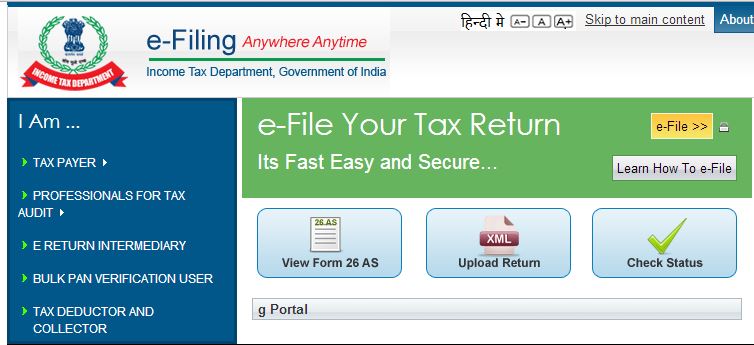 Read Also: Apply for Voter ID Online Step By Step
3. Next up is the "login page". If you are a first time user i.e. if you have never filed your returns online then you have to register yourself first and create a username and password.
4. You will need your PAN card details and your address details will be extracted from that; please enter your personal details carefully.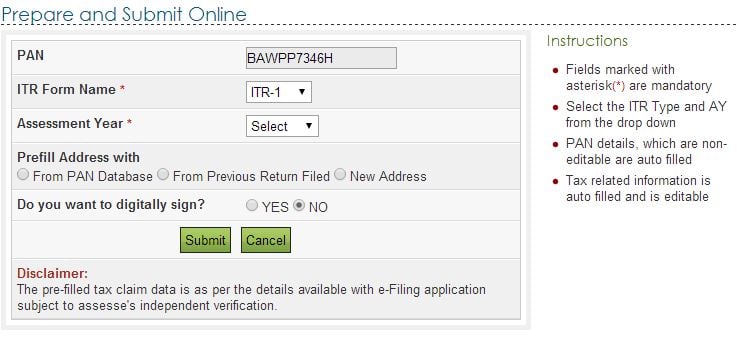 5. Now select the appropriate ITR form.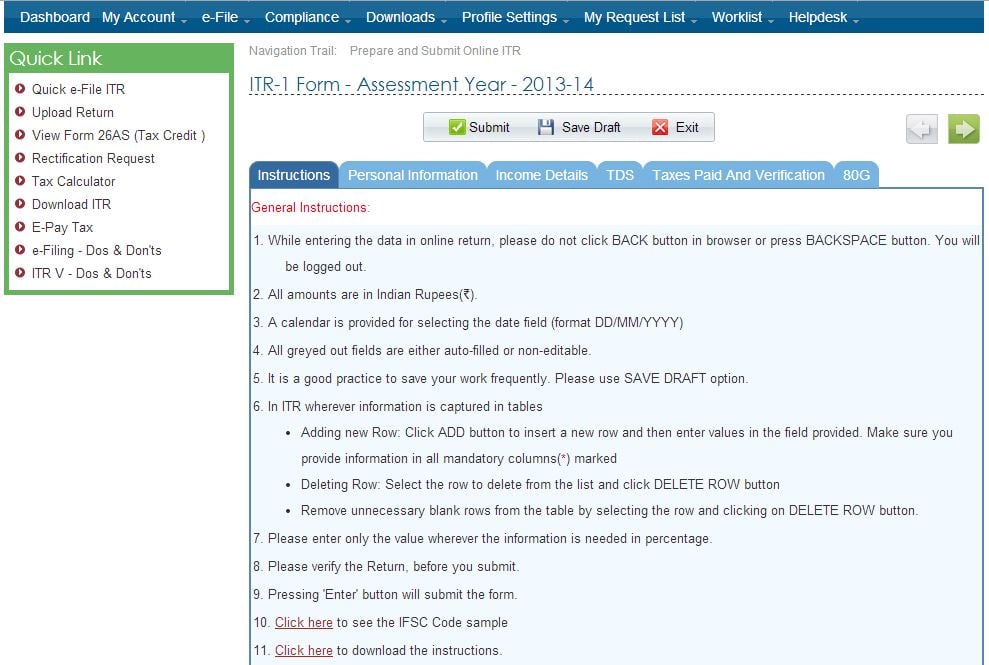 6. Download the Return Preparation Software i.e. Java the latest added utility or Excel Utility based on your sources of income.
7. Now fill up the mandatory fields in the form and ensure that you have written your PAN card no. correctly.
8. Then click 'Calculate Tax' button, which will show you how much tax you need to pay or how much refund you will get; if any.
9. If you have to pay any due taxes, then the same can be done online via Chalan 280; Keep that challan copy for your records.
10. Click 'Validate' button on the top of each form to know whether you have filled up the forms correctly.
11. Once validated, click 'Generate XML' button on the top right of the form and an XML version of the form will get created on your system.
12. Check details in your ITR and then click 'Submit return'.
13. Select XML file and click 'Upload'; successful uploading will be acknowledged on the screen.
14. Click on 'Print' to get a copy of the ITR-V form.
If the return has a digital signature then the filing process is complete upon the acknowledgement notification, but if you do not have one then you have to send a duly verified signed ITR-V copy to the "Income Tax Department – CPC, Post Bag No – 1, Electronic City Post Office, Bangalore – 560100, Karnataka, BY ORDINARY POST OR SPEEDPOST ONLY within 120 days from the date of transmitting the data electronically. ITR-V is an acknowledgment as well as a verification form and all the details need to be filled in and verified before you send the same to CPC office.
H/T – idiva.com
Credit: Rishabh Parakh
© Thinkstock photos/ Getty images