Bathrooms are generally pretty standard affairs. The variations you see are pretty mundane for the most part. Maybe some places have enclosed stalls, some older venues might have a trough instead of urinals. But for the most part it's white porcelain, all the way. However, some bars and similar locations get more creative with their fixtures, often leading to some bizarre bathrooms. Here are 12 we found that range from kind of interesting to mindbendingly WTF. Enjoy.
#1: Guitar Urinal
This electric guitar urinal, commissioned by Billboard Music Brasil, is hard to top. The pressure-sensitive strings play music while you go, and you can even download an "M-Pee-3" of your urinal masterpiece online afterwards.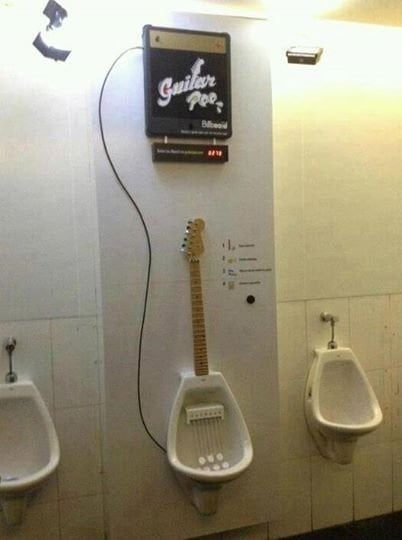 #2: Horn Urinal
Encore! Here's another music-inspired urinal out of a pub in Freiburg, Germany. These urinals were crafted from old tenor horns, but good luck getting a concerto out of them. The design has drawn a few complaints from music lovers, but we appreciate the humor and creativity.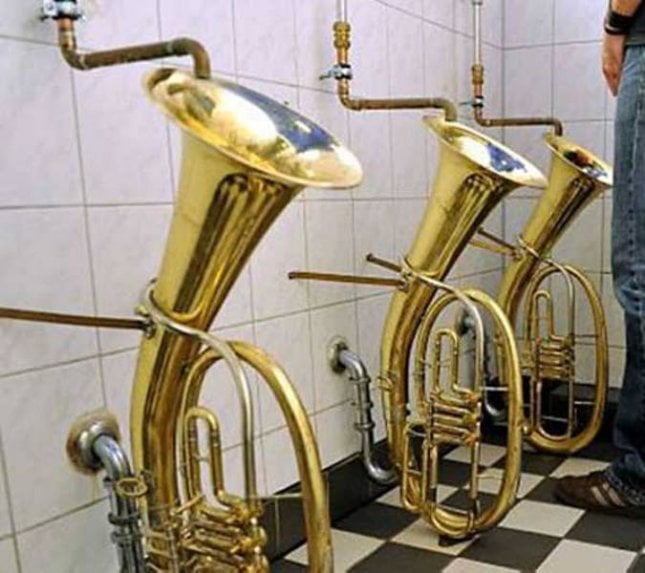 #3: Guillotine Urinal
Here's a urinal that will make you think twice before stepping up to it, let alone flushing. This foreboding guillotine urinal is located in Rheinfels Castle, Germany. As if you weren't vulnerable enough in public restrooms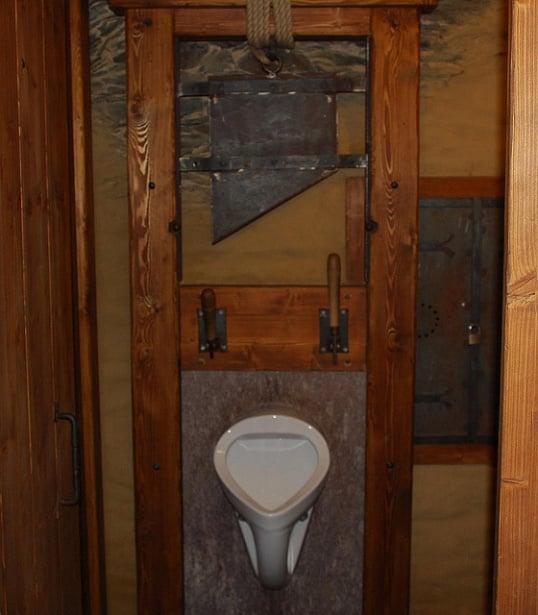 #4: Shark Urinal
On the subject of scary but unique urinals, we give you the Shark urinal from the tourist pirate ship in sunny Puerto Vallarta!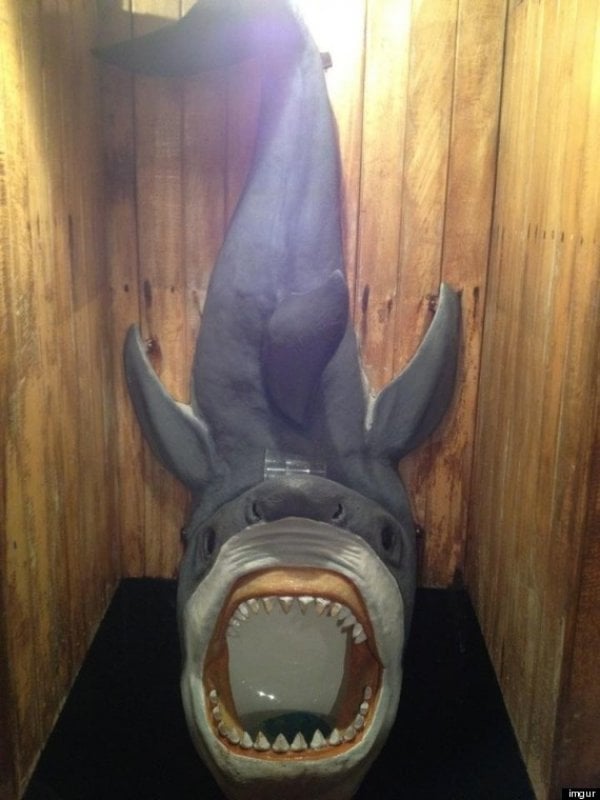 #5: Venus Fly Trap Urinal
One more for the scary urinal files, behold the Venus Fly Trap urinal! This fully-functional beauty was crafted by San Francisco artist Clark Sorensen. With its sharps spikes and an asking price of $11,500, we sincerely hope this urinal is only used for decoration.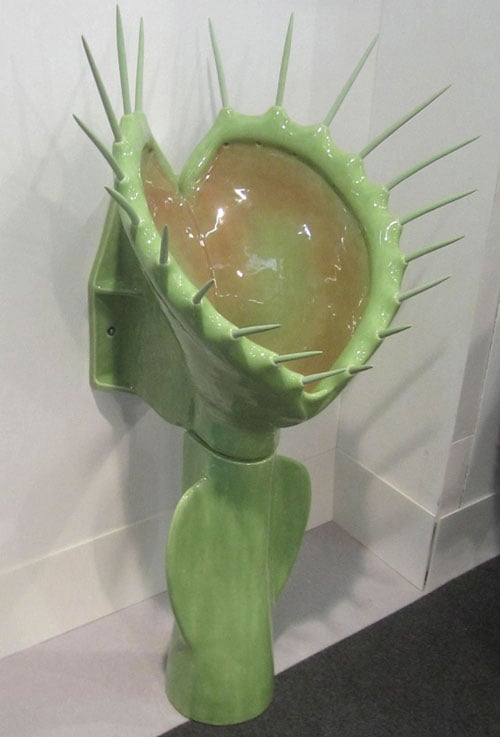 #6: Flower Urinals
You know, Clark Sorensen's work is just too amazing for one entry. His company, Clarkmade, makes some of the most whimsical urinals in existence, and they're all one-of-a-kind. On his work Clark says, "The contradiction of taking an unsightly urinal and transforming it into a graceful object like a flower or shell is a potent combination."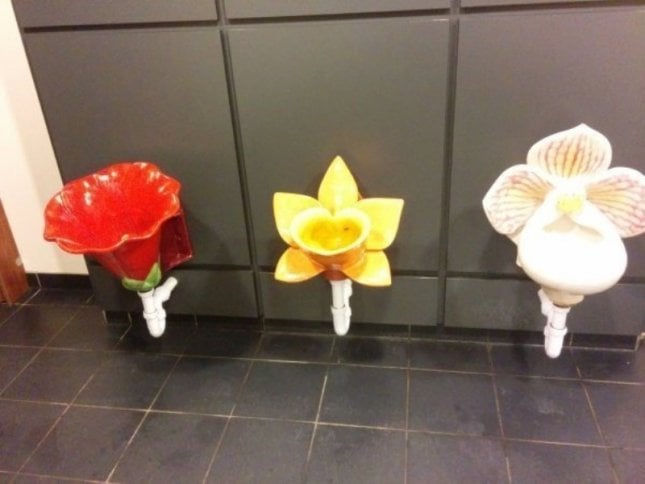 #7: Planter Urinal
Another combination of nature and urinal, this photograph, titled "pisspots", was taken by Alana Mandel at a university in Austin, Texas. Apparently this bathroom was converted from boy's to girl's, so instead of costly renovations, they turned the urinals into planters. Brilliant!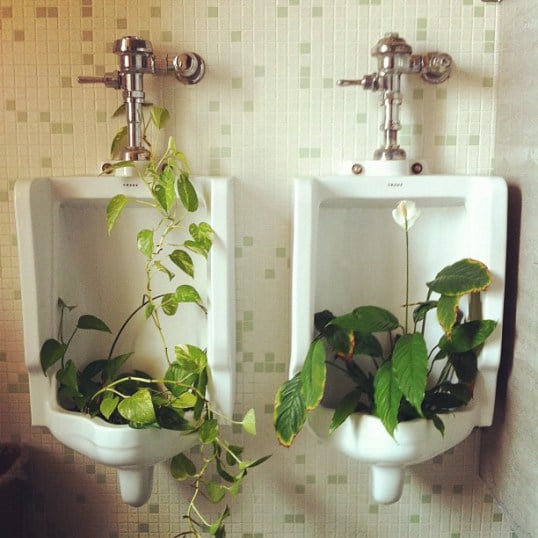 #8: Color-changing Urinal
Our last entry is a bit of a mystery; what's been dubbed the "Thermochromatic" urinal. Based on the image, it seems these urinals are covered with heat-sensitive panels that change colors as you go. But it seems impossible to find any other pictures or information regarding this urinal online, so it may not even exist. Even if it's only legend, this urinal really gets the imagination…flowing.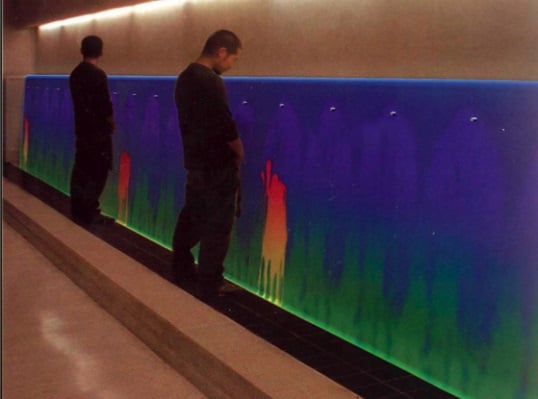 #9: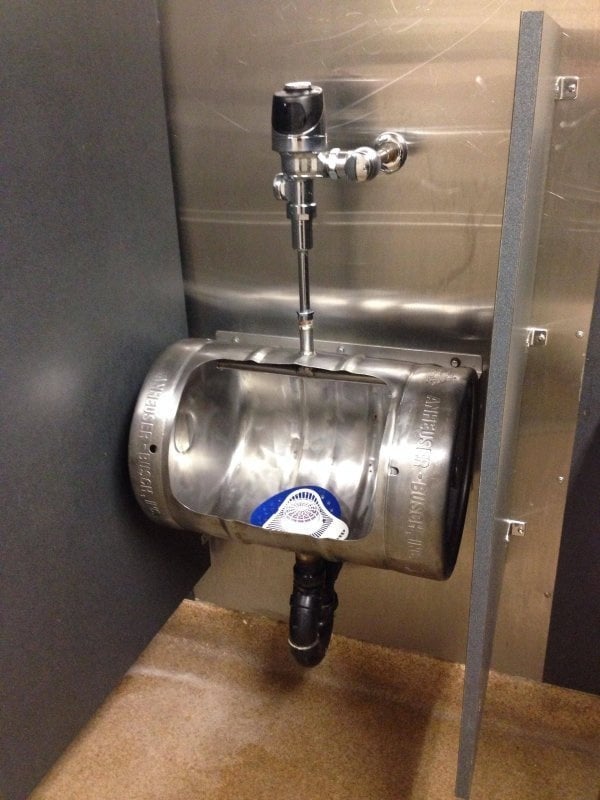 #10: Public toolbox
Wow…that relieving! The city is caring! Men can now relieved themselves if they had an urgent call!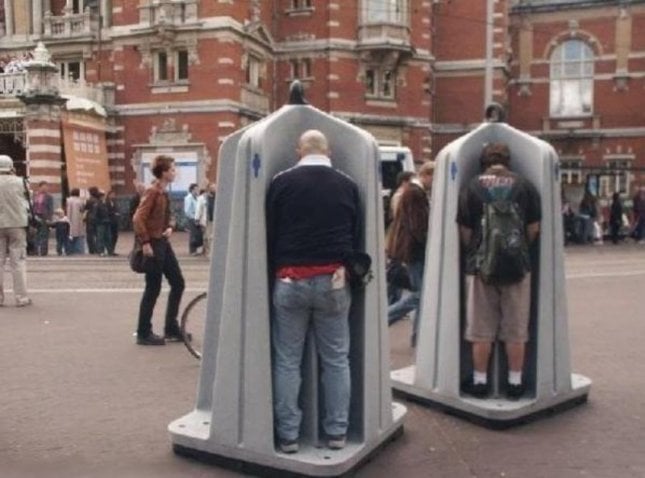 #11: Mouth Urinal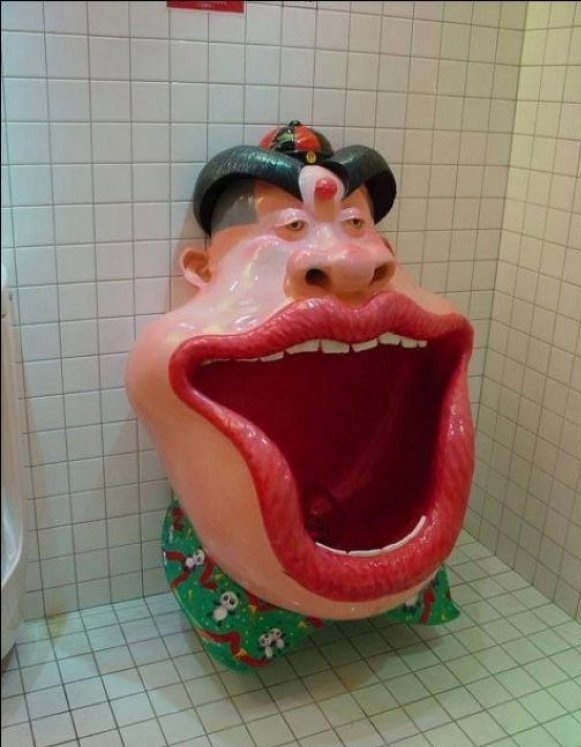 #12: If the big red mouth wasn't enough, it even has teeth!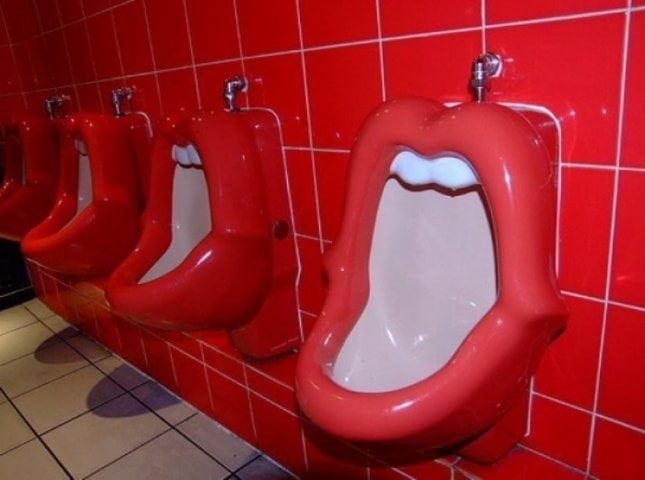 #13: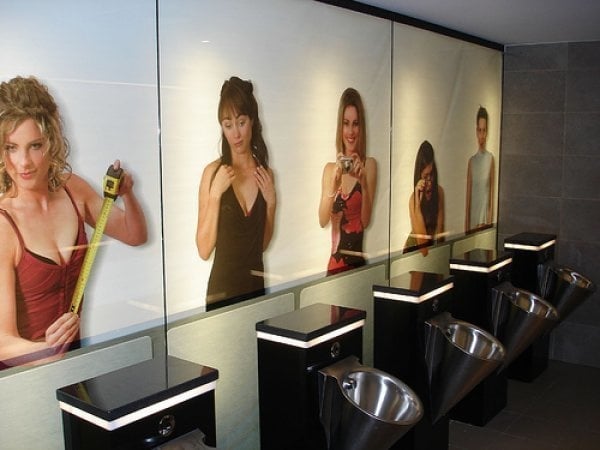 #14: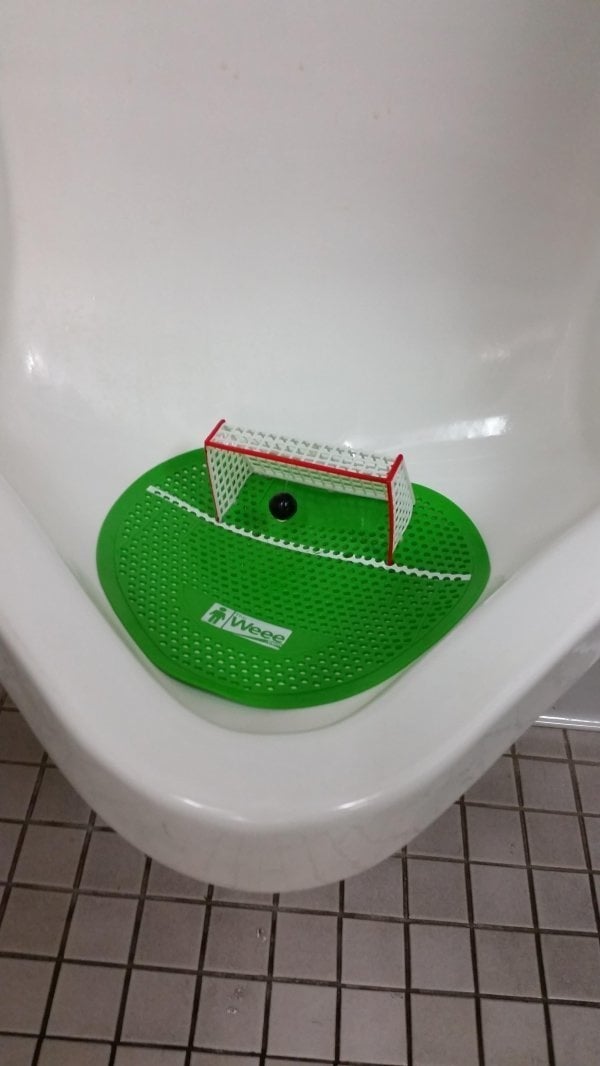 #15: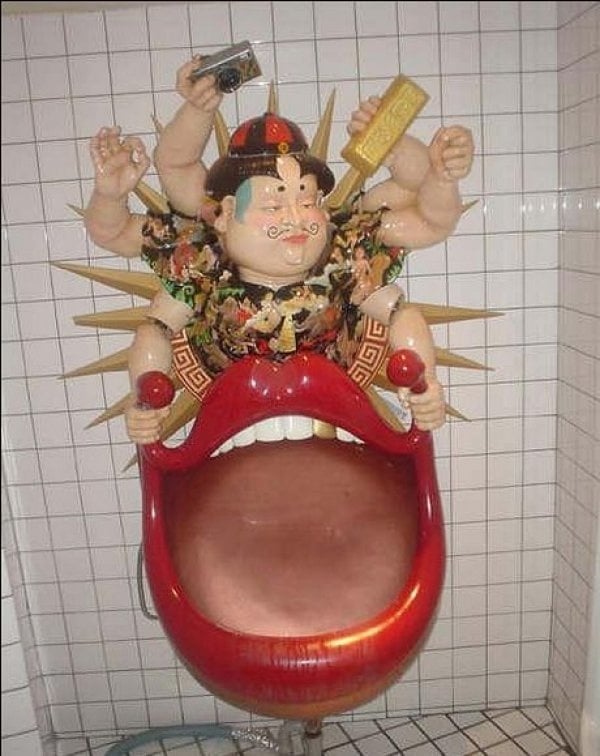 #16: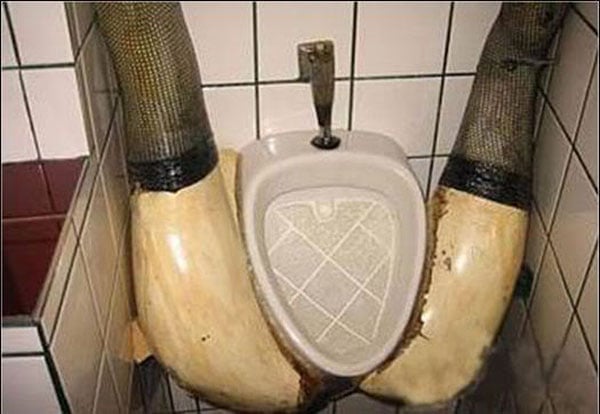 #17: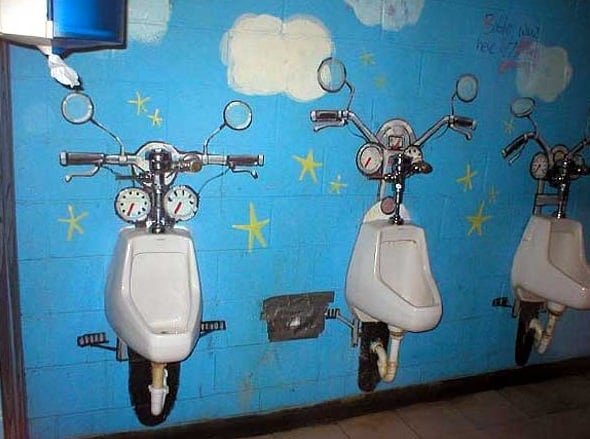 #18: This unique men restroom's can be found in a shopping centre in Weiterstadt, Germany.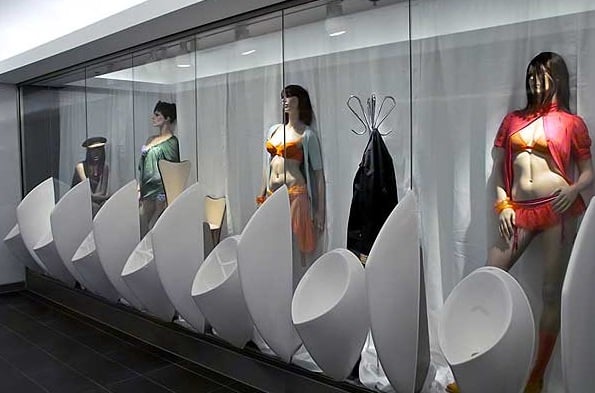 #19: A woman washes her hands at a specially designed wash basin in a public toilet at the under construction "Love Land" theme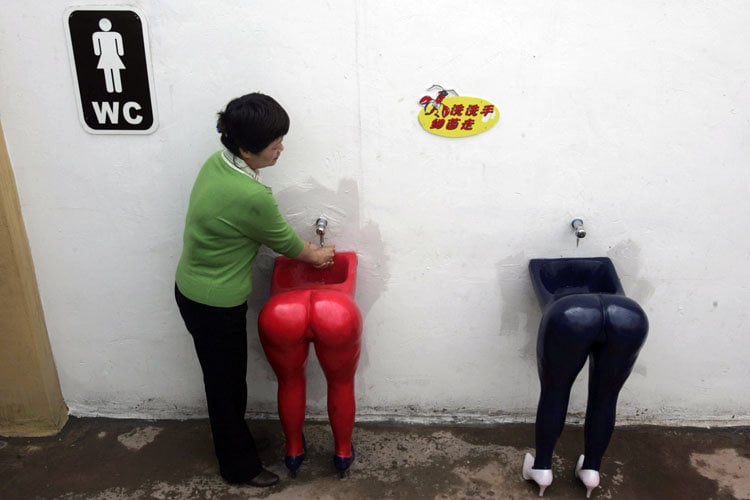 park in Chongqing municipality in this April 10, 2007 file photo. China's is building its first sexually explicit theme park, and the giant genitalia sculptures and suggestive exhibits are getting many people hot and bothered in a country where talking about sex is still taboo. The park is due to open in October 2009.

#20: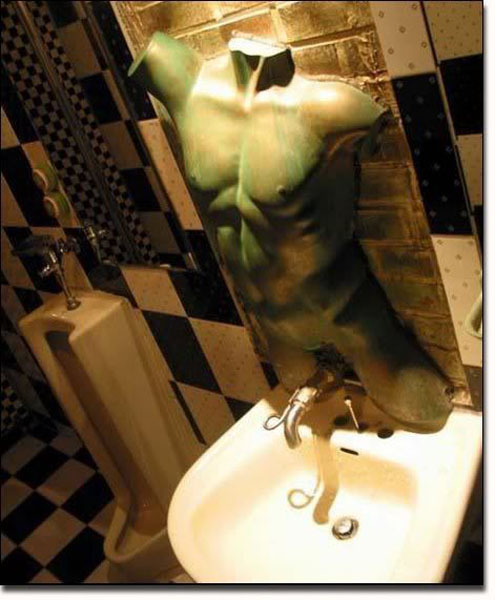 Any urinals we missed? Leave a reply!
What do you think of this story? We want to hear from you!
[divider scroll_text="Back To Top"]