IF YOU are afraid of snakes, this is the stuff your nightmares are made of.
Its really rare, but not completely uncommon that a snake is born with two heads. According to Wikipedia It's called Polycephaly, a condition of having more than one head.
Here are some of the Rare images, videos & facts of two headed snake.
1. The most commonly observed two-headed animals are turtles and snakes.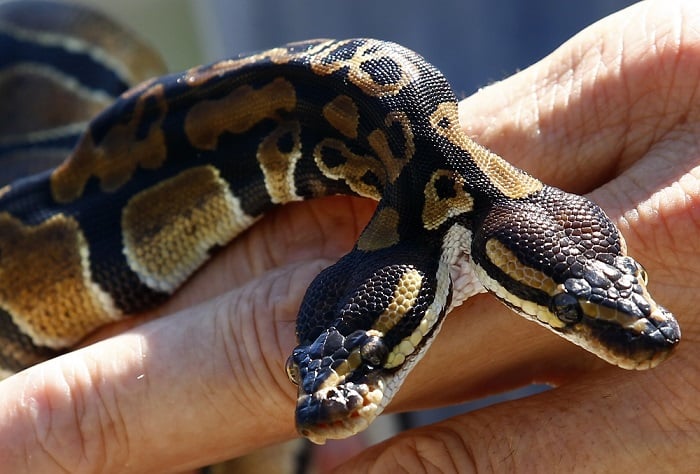 2. Snake heads may attack and even attempt to swallow each other.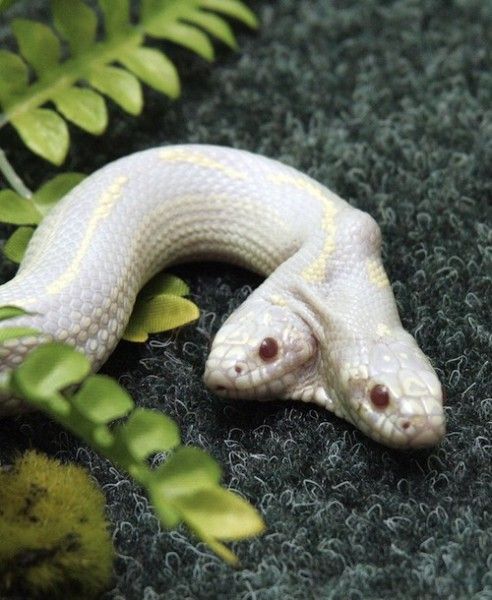 3. Thus, polycephalic animals survive poorly in the wild compared to normal monocephalic animals.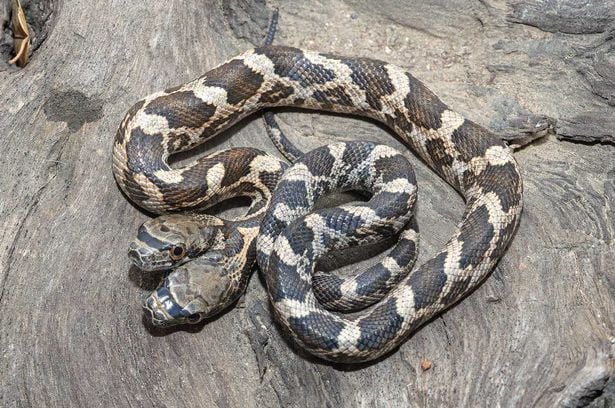 4. Most two-headed snakes only live for a few months, though some have been reported to live a full life and even reproduced with the offspring born normal.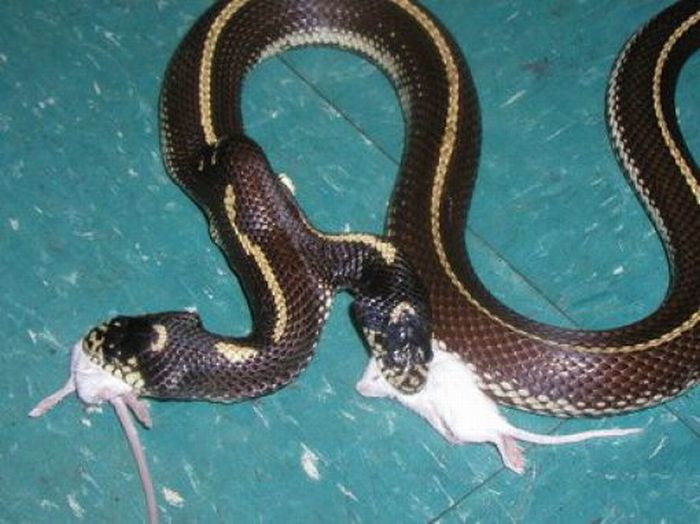 5. A two-headed black rat snake with separate throats and stomachs survived for 20 years.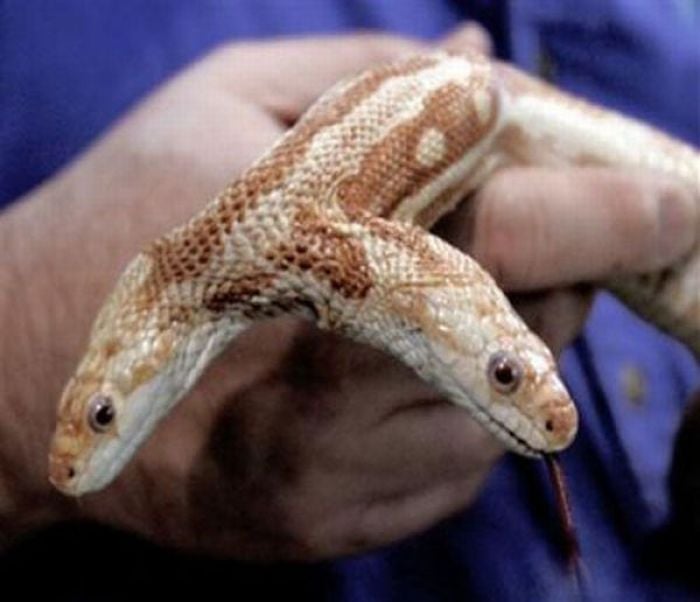 6. A two-headed albino rat snake named "We" survived in captivity for 8 years.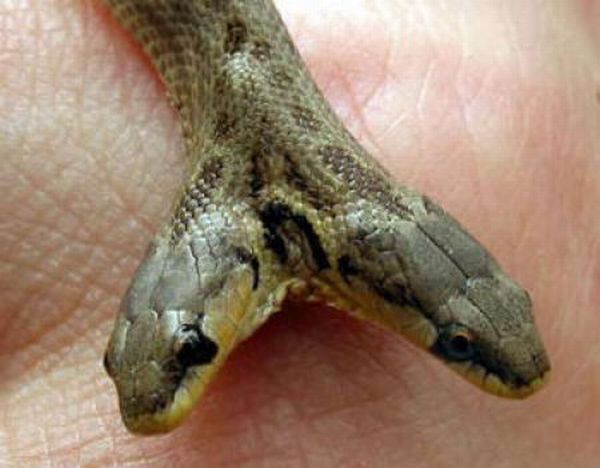 7. There are several preserved two-headed snakes on display in the Museum at the Georgia State Capitol Building in Atlanta.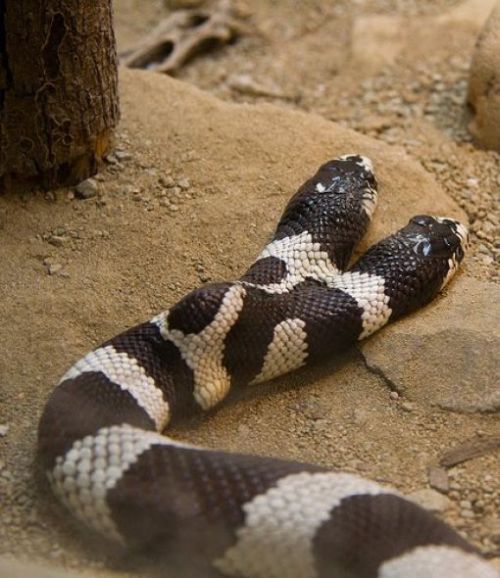 8. A two-headed Boa constrictor was born in a pet shop in Hayward, California, in May 2009. Owner Aaron Dickey decided to sell the snake to the Venice Beach Freakshow.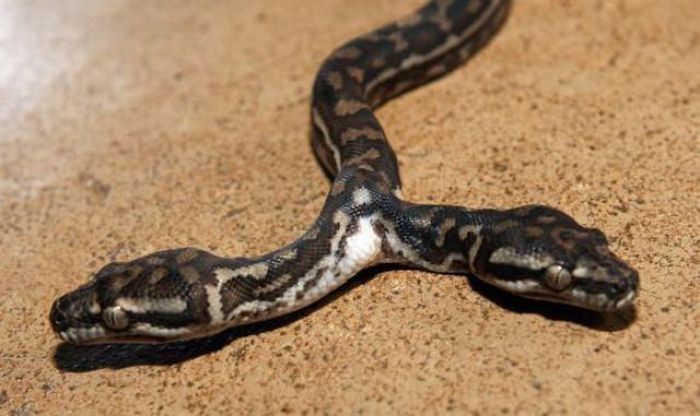 9. A two-headed ladder snake, Elaphe scalaris, was discovered near the village of Pinoso, Spain.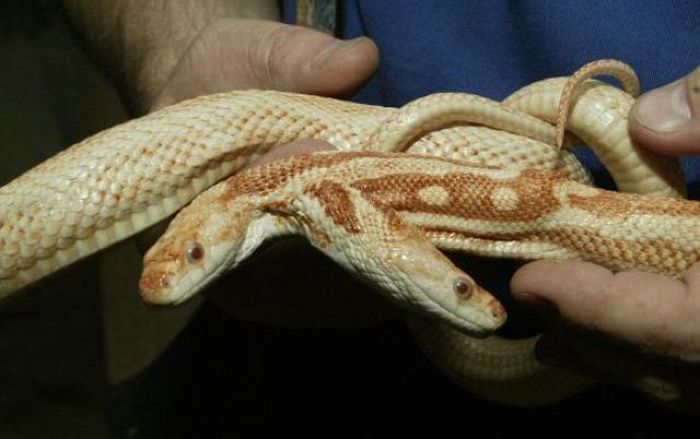 10. A two-headed king snake lived for nearly 17 years at the Arizona State University.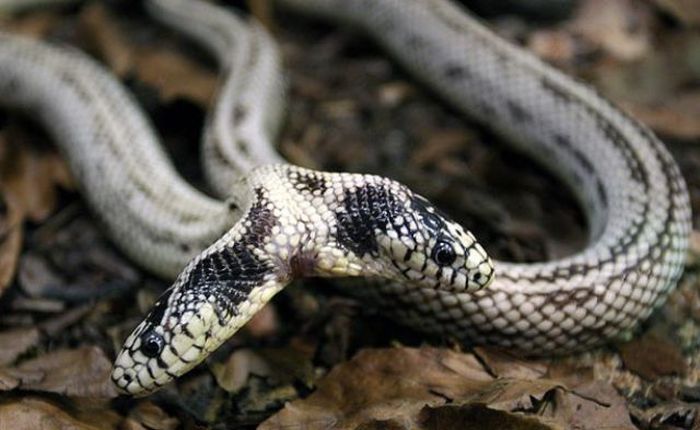 11. Acc. to Japanese mythology "Yamata no Orochi" an eight-headed snake.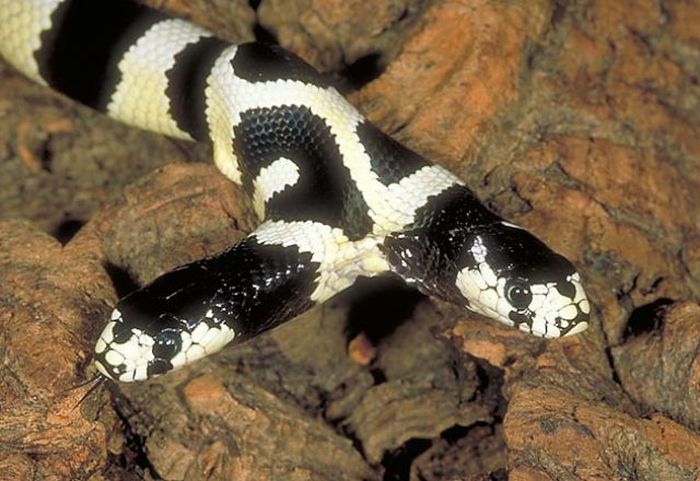 12. Acc. to Hindu mythology hindu God Vishnu reclines on the multi-hooded serpent Shesha.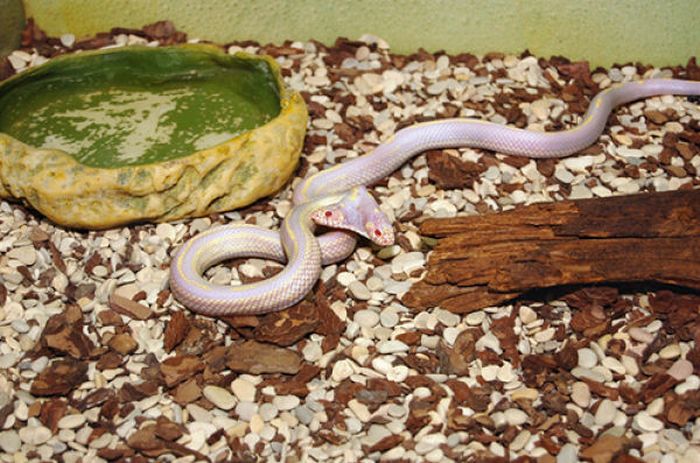 13.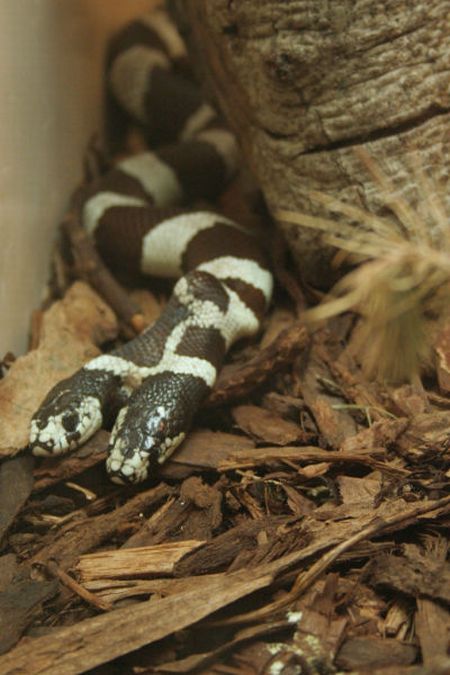 14.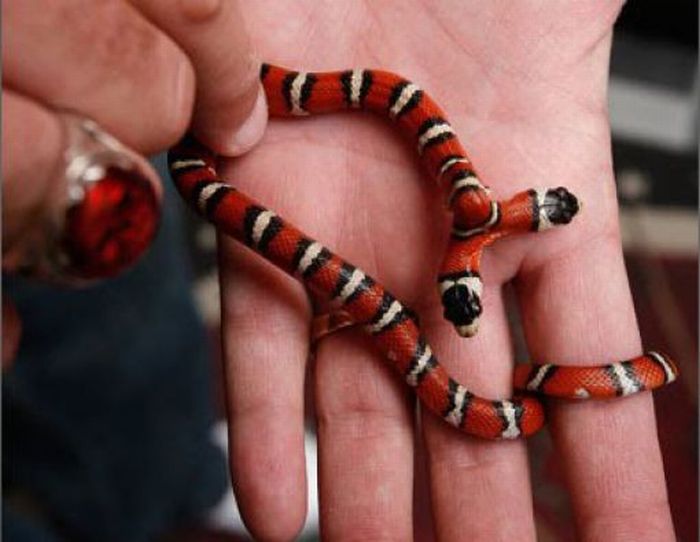 15.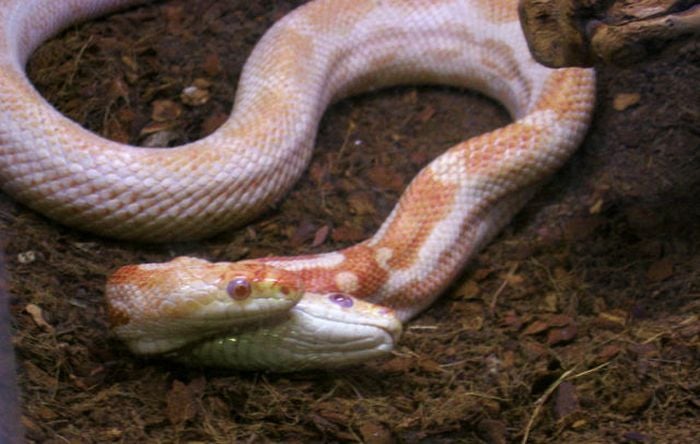 16.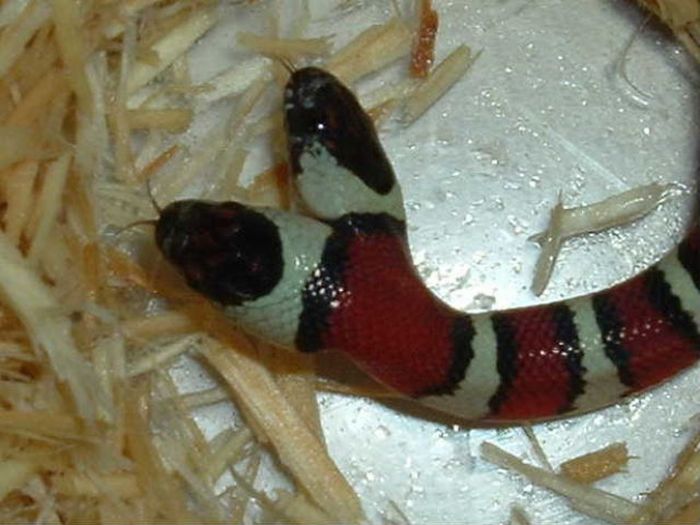 17.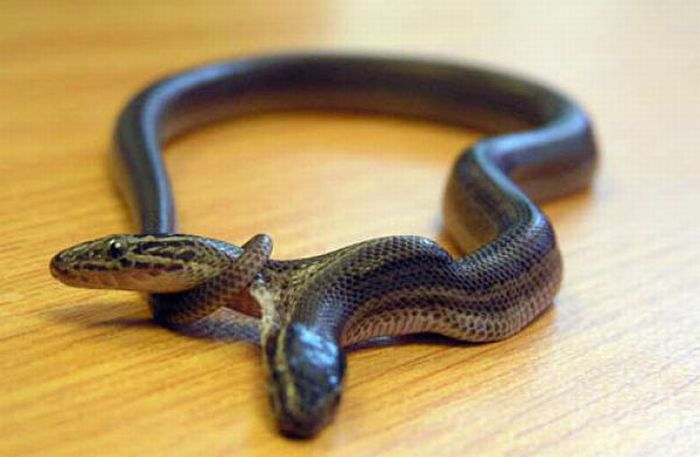 18.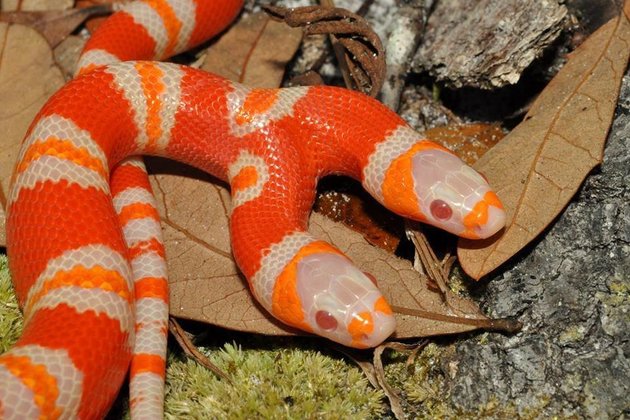 Before You Go Watch Some YouTube Videos of Two Headed Snakes