A very spectacular granite rock formation in shape of a big wave located in Western Australia. Wave Rock is a spectacularly surreal experience. Located near the small town of Hayden, just 350 kilometres east of Perth, Wave Rock is an amazing prehistoric attraction, a giant wave just about to break! This Incredible Natural Rock Formation In Australia Looks Just Like Giant Waves.

Wave Rock stands 15 metres tall and 110 metres long; resembling a wave, frozen in time, on the verge of crashing into the sandy base below. The rock is suggested to be 2,700 million years old, which extraordinarily is pre-dinosaur era.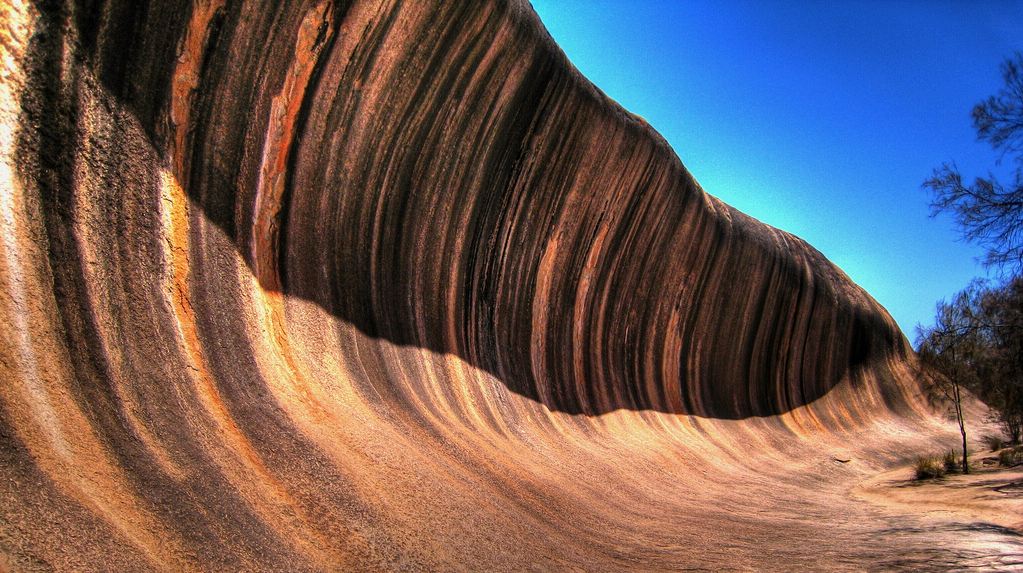 The fantastic granite finish, in beautiful stripes of grey reds and yellows, was created during years of erosion and from the rain washing chemical deposits down the rocks face. The Wave is not a separate rock, but an overhanging wall on the northern side of a granite outcrop known as Hyden Rock.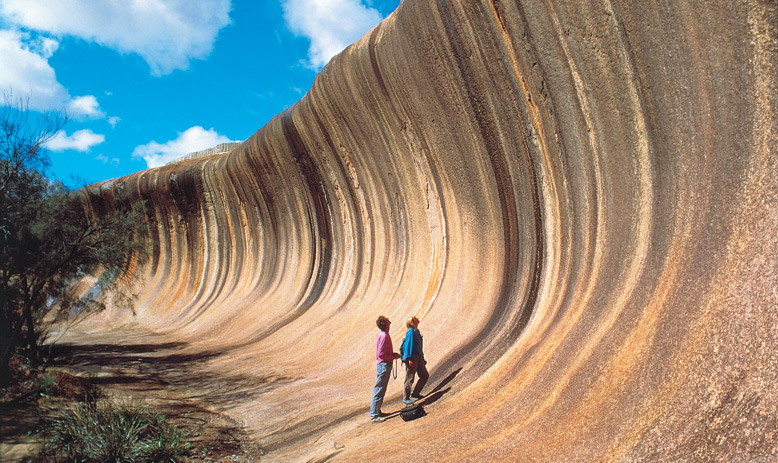 Wave Rock is a natural rock formation that is shaped like a tall breaking ocean wave. The "wave" is about 14 m (46 ft) high and around 110 m (360 ft) long. It forms the north side of a solitary hill, which is known as "Hyden Rock". This hill, which is a granite inselberg, lies about 3 km (2 mi) east of the small town of Hyden and 296 km (184 mi) east-southeast of Perth, Western Australia. Wave Rock and Hyden Rock are part of a 160 ha (395-acre) nature reserve, Hyden Wildlife Park.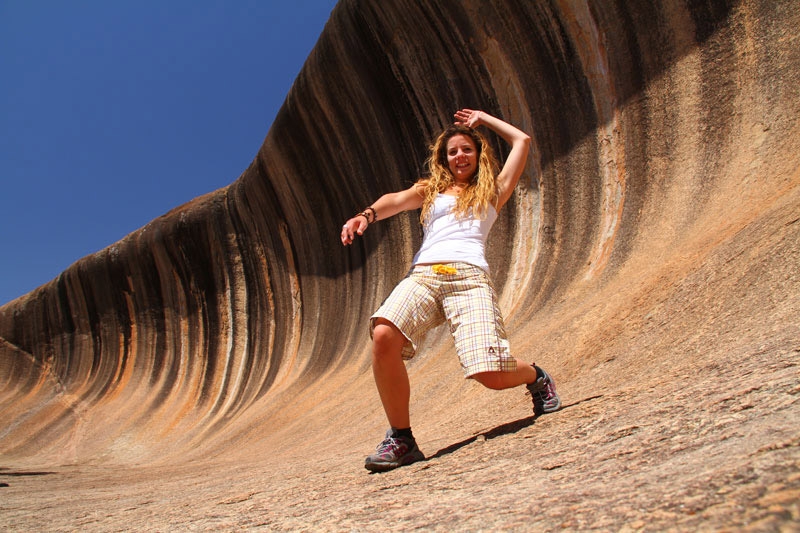 A wall lies above Wave Rock and about halfway up Hyden Rock and follows the contours of the wall. It collects and funnels rainwater to a storage dam. The wall and dam were constructed in December 1928 by the Public Works Department for the original settlers of East Karlgarin District. Both were renovated in 1951 to increase water capacity for the Hyden Township. Such walls are common on many similar rocks in the Wheatbelt.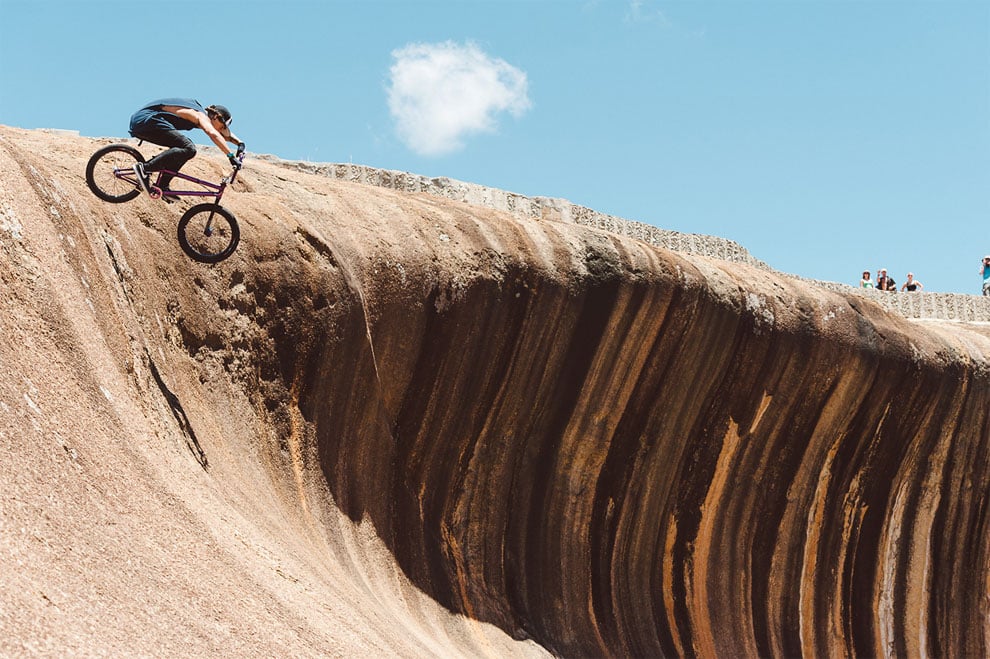 Wave Rock has cultural significance to Aborigines. More than 140,000 tourists visit Wave Rock every year.

[youtube width="800″ height="500″]https://www.youtube.com/watch?v=N9BpiiiXt60[/youtube]

In this film 23-year old BMX rider Danny Campbell, testing his skills where no one had dared before: on the aptly named Wave Rock – a giant natural half-pipe in the vast.

H/T: drivewa.com & Wikipedia.com
[divider scroll_text="Back To Top"]