Magazines are published all the time but there are those that stay in the minds of the public because of their covers. we have lists down the 18 most controversial magazine covers that shocked us in the last few decades. There are lots of magazines published in the world with luring covers, but these magazine covers are so epic and earth shaking and thought provoking. Have a look at some of the most controversial magazine covers.
1. Breastfeeding Mom – Time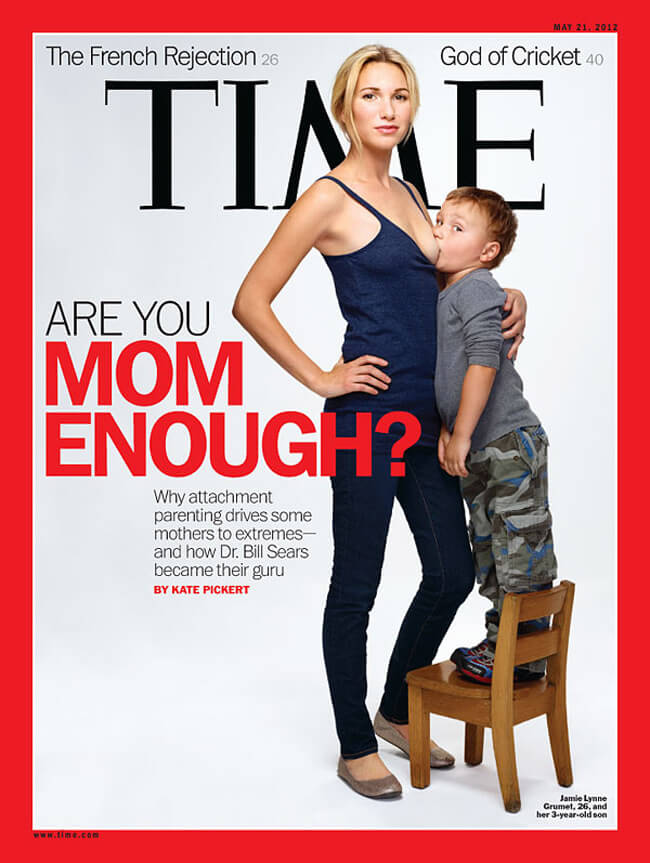 Time – May 2012- It was bold, but queasy and uncomfortable.
2. Azealia Banks, smoking condom – Dazed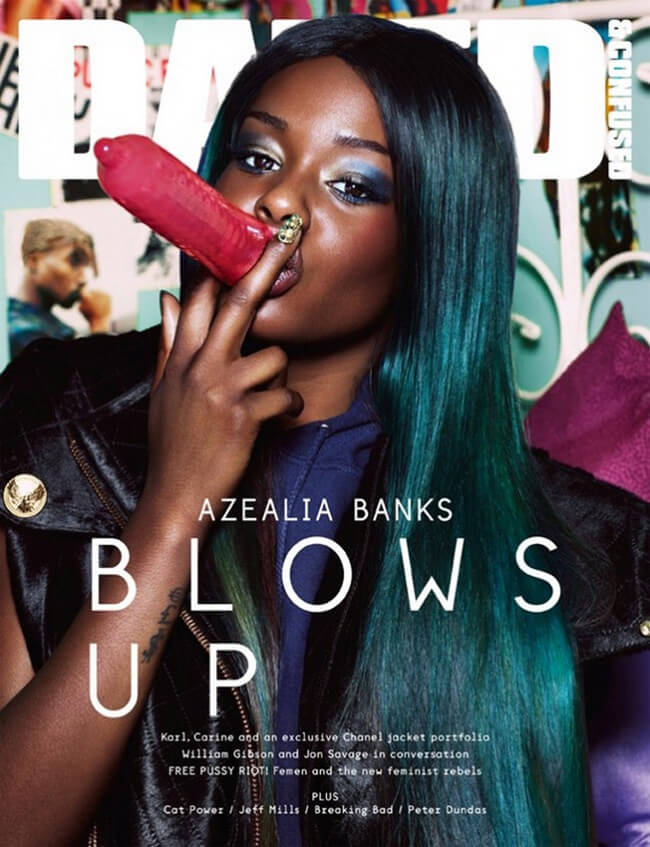 British fashion magazine Dazed, This cover was banned in seven countries. A smoking woman with the look of an addict and a condom on her lips were reasons enough for an outrage.
3. Naked Dixie Chicks – Entertainment Weekly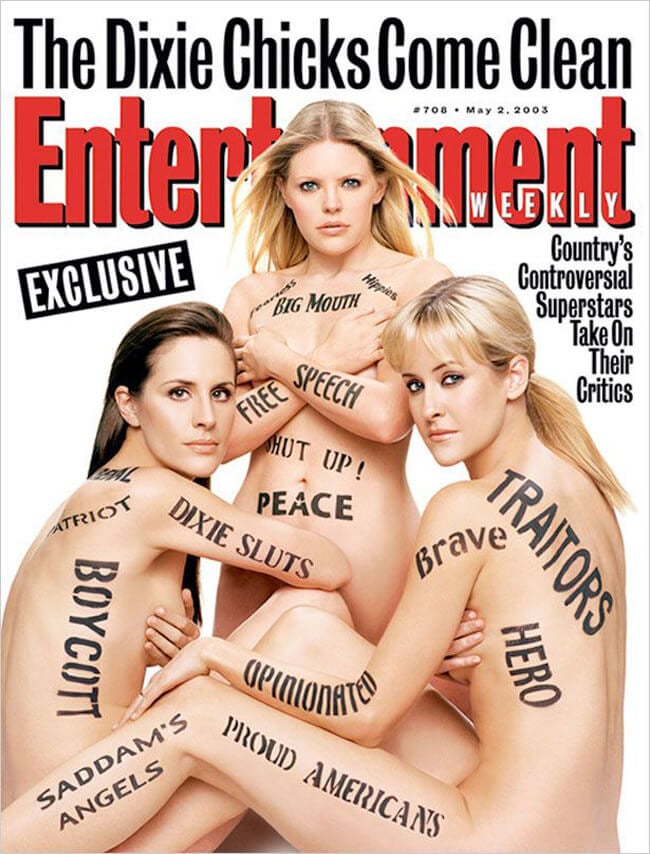 May 2003- It was the controvresial trio's way to shut up the critics who were hounding them after their song against the Iraq war and Bush.
4. Boston Bomber – Rolling Stone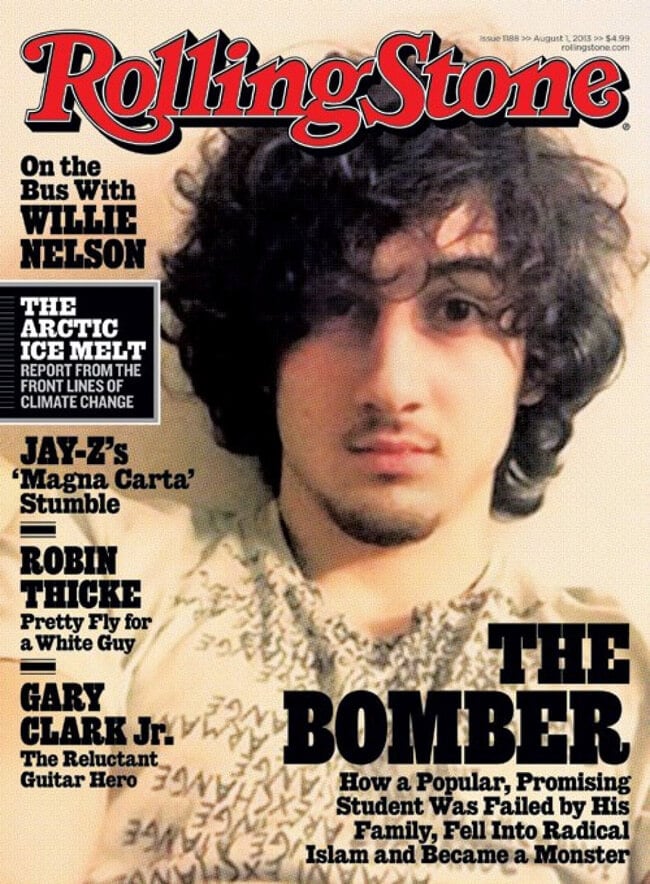 Rolling Stone – August 2013-It created a huge uproar for giving this ruthless killer a celebrity like treatment!
5. Lebron James as King Kong – Vogue.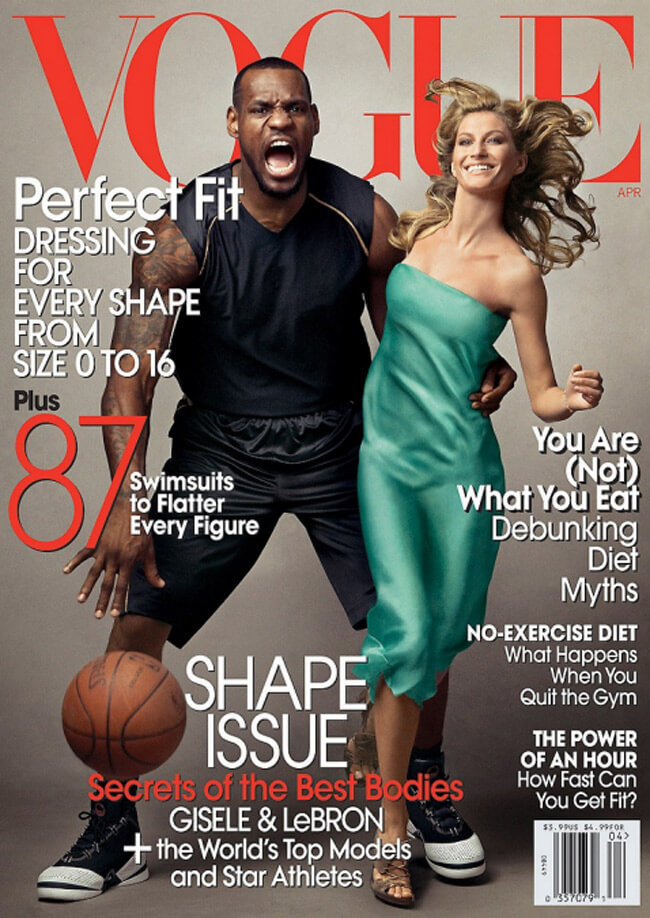 April 2008: NBA superstar Lebron James yelling while holding supermodel Gisele Bundchen was dismissed as racist.
6. OJ Simpson – Time.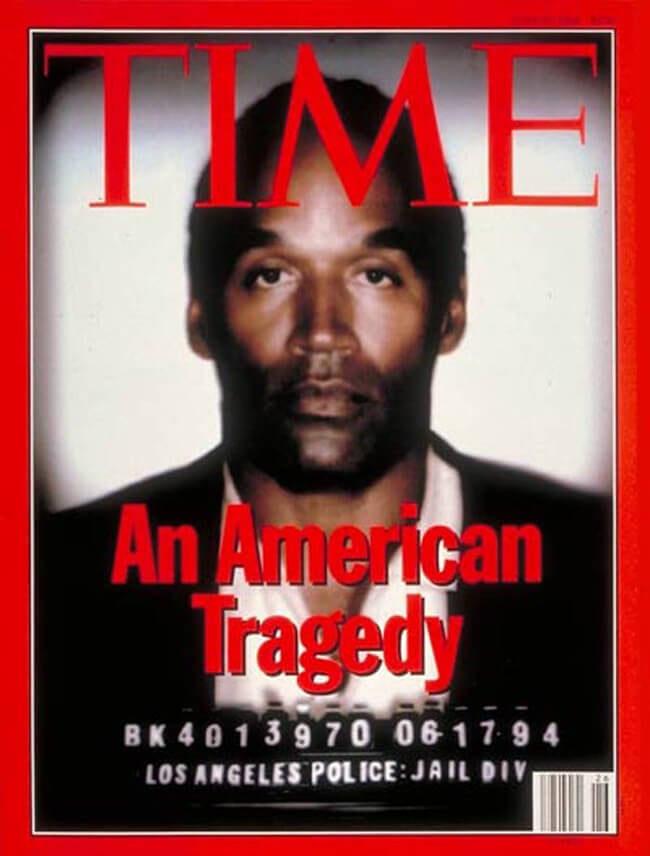 June 1994- Time magazine was accused of putting a racist picture of this murder accused on its cover.
7. Demi Moore – Vanity Fair.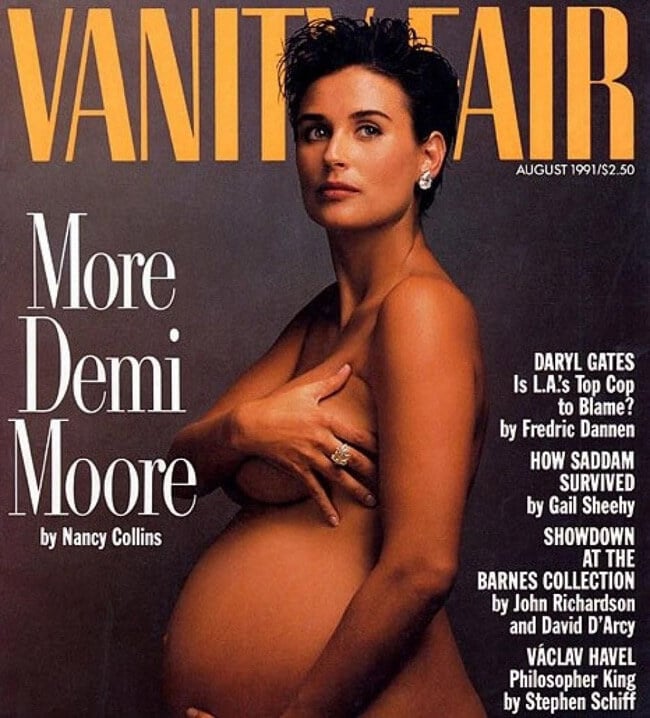 August 1991 Demi Moore's bare body photo when seven month pregnant was quite a jaw dropper!
8. Britney Spears – Rolling Stone.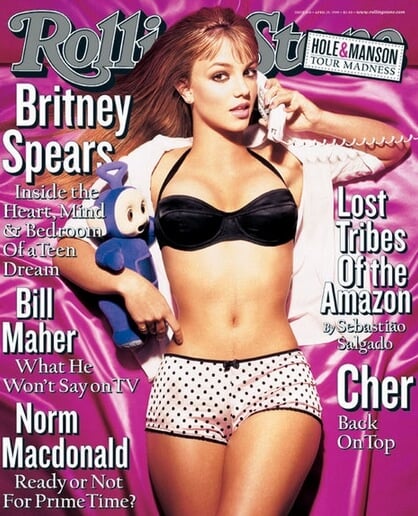 March 1999- Dressed as a sexy schoolgirl, and singing "hit me baby one more time," a teenage Britney Spears seemed a bit too outrageous and vulgar to many!
9. Kanye West as Christ – Rolling Stone.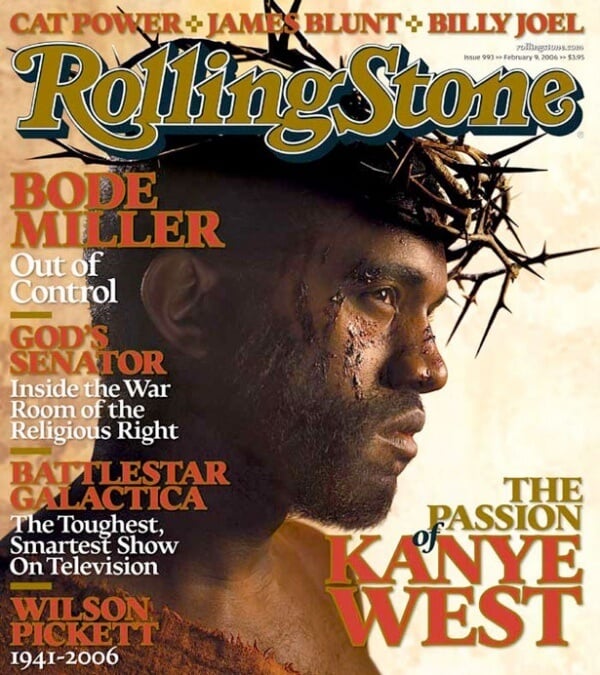 February 2006- Wearing a crown of thorns like Christ with a tagline "The Passion of Kanye West" was something that angered many
10. Devil Horns on Clinton – Time.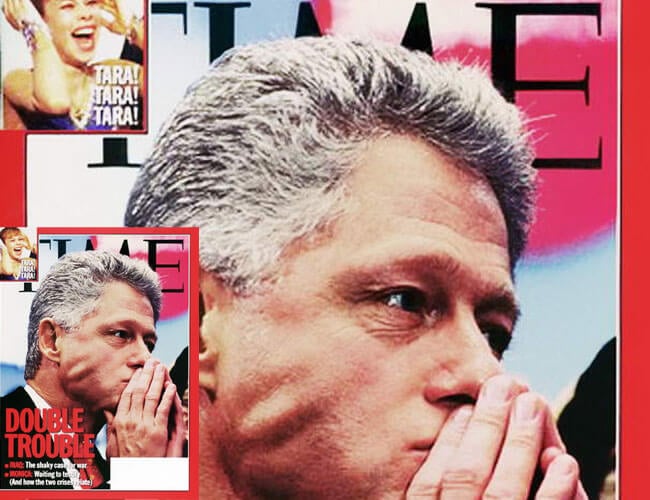 Dec 21, 1998- During the Monica Lewinsky scandal, Bill Clinton was shown with horns on his head with cleverly placed letter M
11. The Obamas – The New Yorker.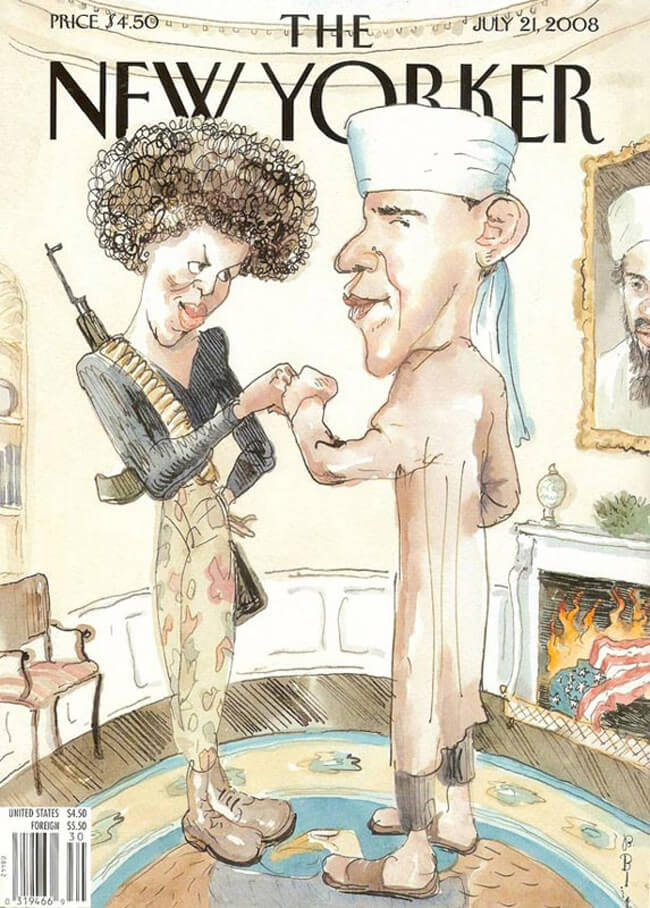 July 2008- A satire on the Obamas in the election year, they were shown dressed as Islamic terrorists with a portrait of Osama Bin Laden in the background.
12. Darine Stern – Playboy.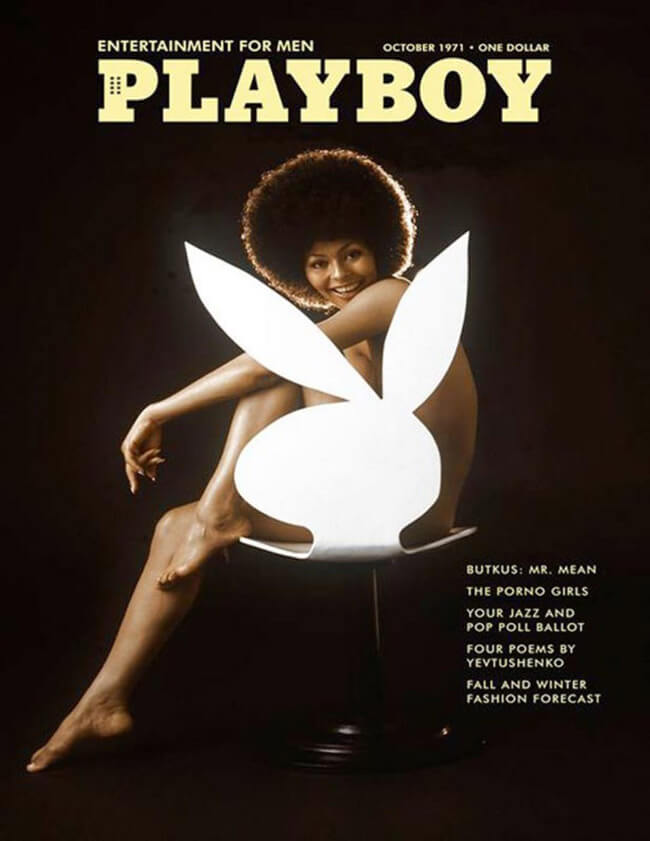 October 1971- For the first time ever Playboy featured an African American woman as its cover model.
13. Ellen's confession – Time.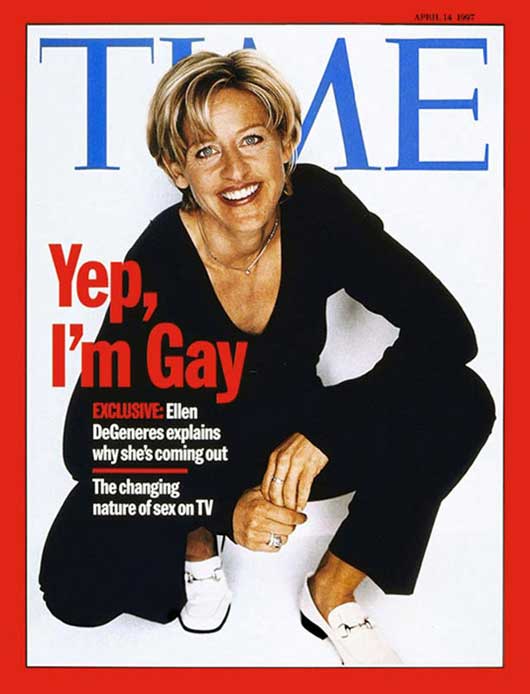 April 1997- Twenty years ago, it was not a very comfortable thing to reveal but Time's cover and exclusive story left no doubt in the minds of one and all that Ellen Degeneres was gay.
14. Monk – Time.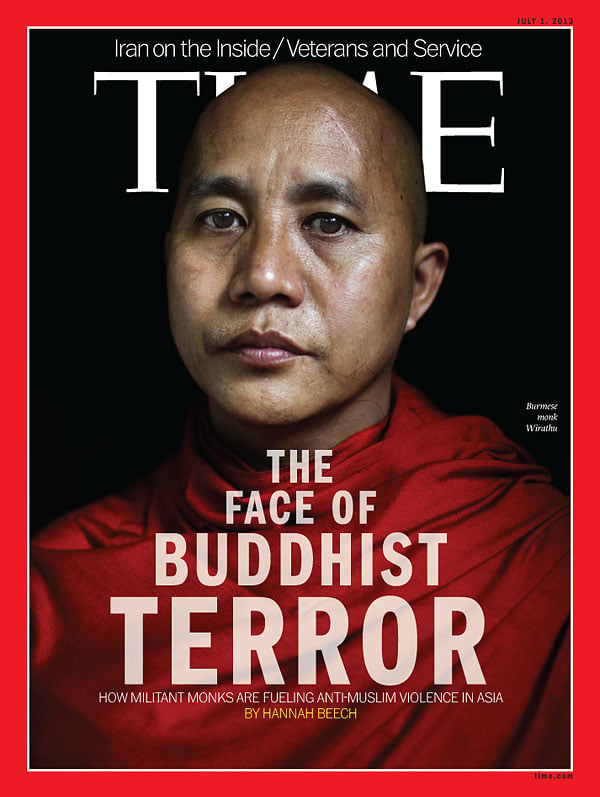 June 2013-The Burmese government banned this issue about Buddhist monk Ashin Wirahtu, the self-styled "Burmese bin Laden" who has been accused by the magazine of fuelling religious violence in the country.
15. John Lennon and Yoko Ono – Rolling Stone.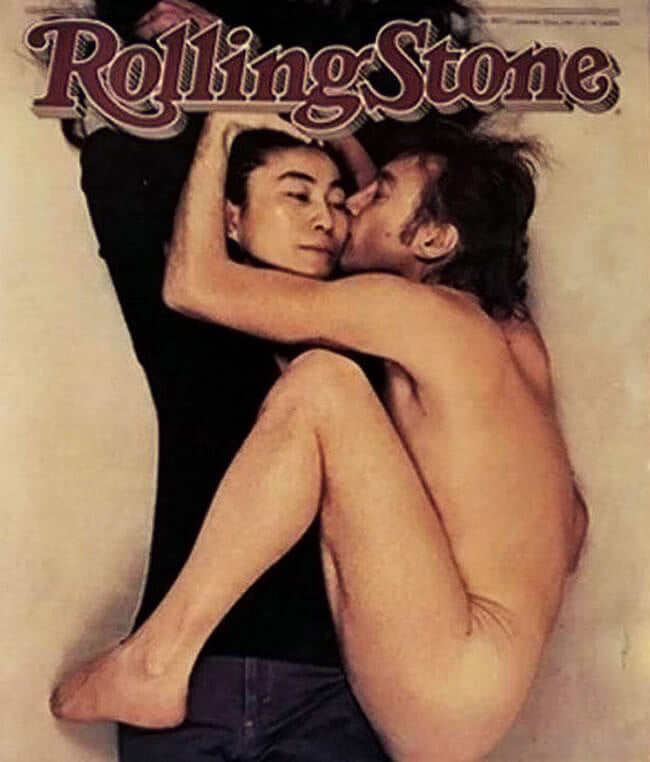 Love, sex or marketing gimmick, but it was not a very comfortable cover to look at even if John Lenon was being cozy with his wife.
16. God is dead – Time.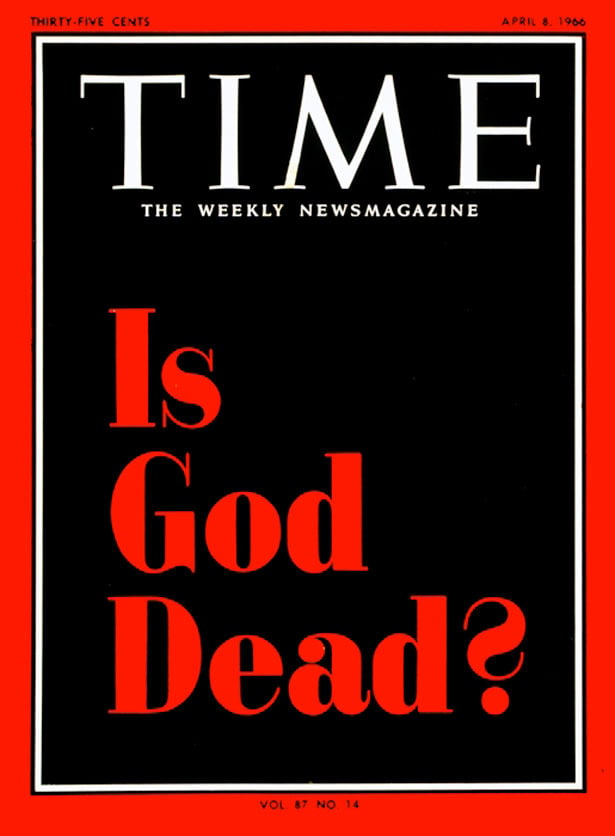 Time Magazine April 1966- It was based on an article in the magazine regarding the "death of god movement" that had sprung up in the 1960s.
17. Women as Meat – Hustler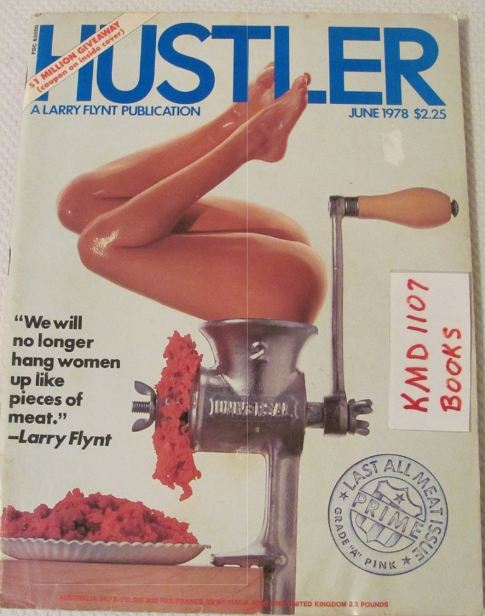 Larry Flynt created a cover for Hustler that featured a women being fed into a meat grinder along with the quote, "We will no longer hang women up like pieces of meat." This caused widespread anger across the country when it hit store shelves in June of 1978, and led to numerous protests against the magazine.
18. Kylie Jenner Slammed For Posing In Wheelchair – Interview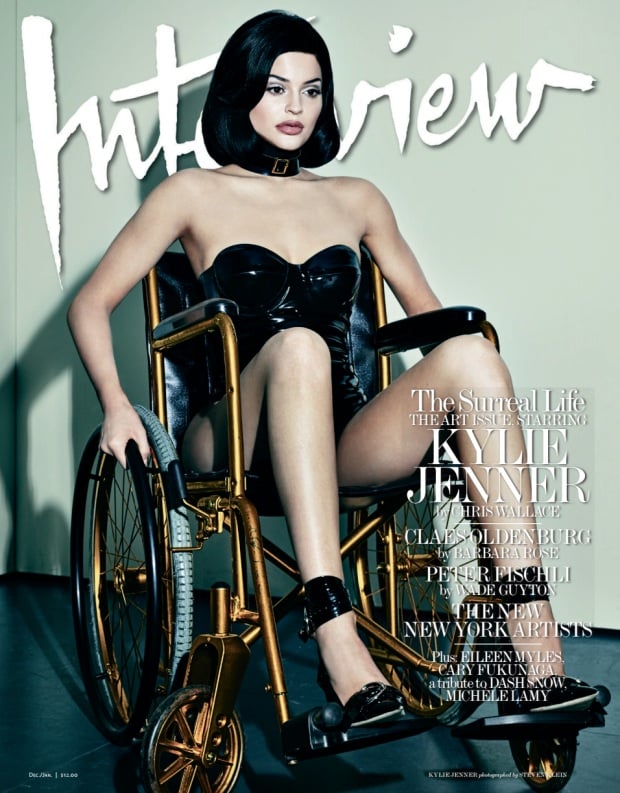 Kylie Jenner looks like a retro sex doll in her latest cover shoot for Interview magazine, but that's not what people are talking about.
Nor is it her latex pants with booty cutouts that has people angrily retweeting her photos. Rather, it's the gilded wheelchair that she posed in for two of photographer Steven Klein's shots. The 18-year-old old is taking heat on social media from users who consider the able-bodied reality star posing in the wheelchair to be offensive.