Chen Xinyin, 48, has had a hard life. He lost his arms after suffering an electric shock at the age of seven, but still started working on the family farm. At the age of 20, his father died, leaving just Chen and his mother alone. As his mother got sicker and life got harder, someone suggested that Chen consider begging, but angrily replied, "I have no arms but I have good feet. Since losing his arms, Chen has learned to cook, farm, and weave baskets. He began to take care of his 91-year-old mother full time, even feeding her with a spoon between his teeth. The winters are hard for Chen Since he finds it difficult to put socks on, and he often suffers from frostbite.




1. Chen Xinyin lost his arm after an electric shock when he was 7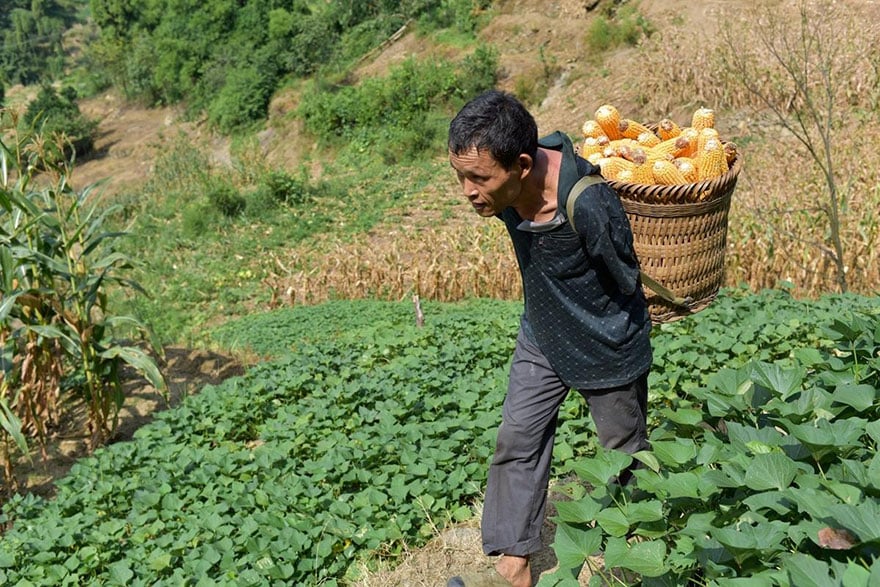 2. At 14 he began to work on the family farm, and at 20, his father died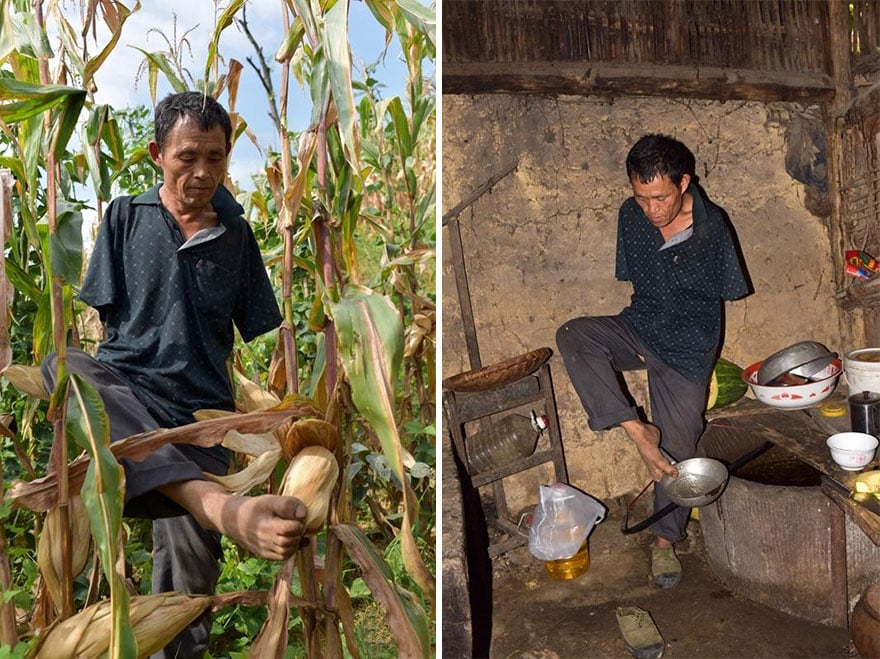 3. Chen was forced to learn to do everything with his feet, even cooking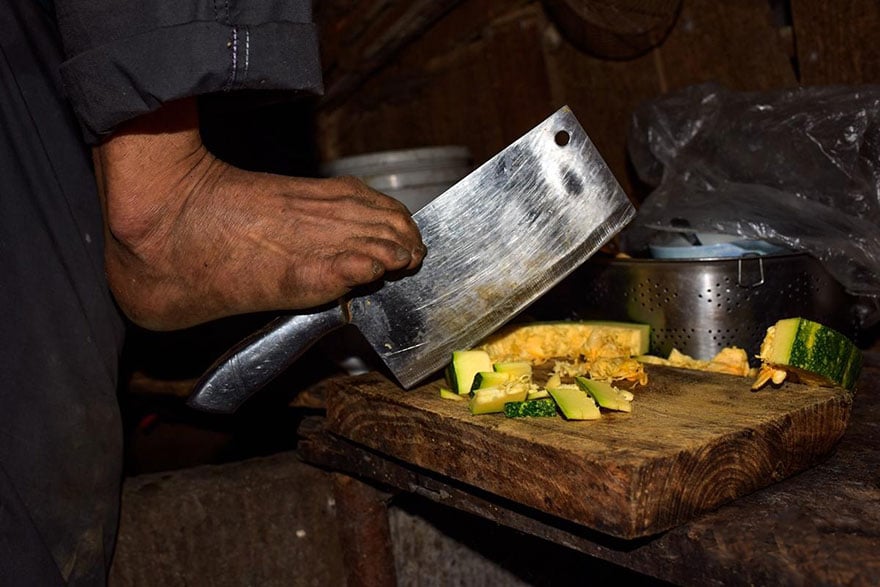 4. He has a scar on his foot from the first time he tried to use a knife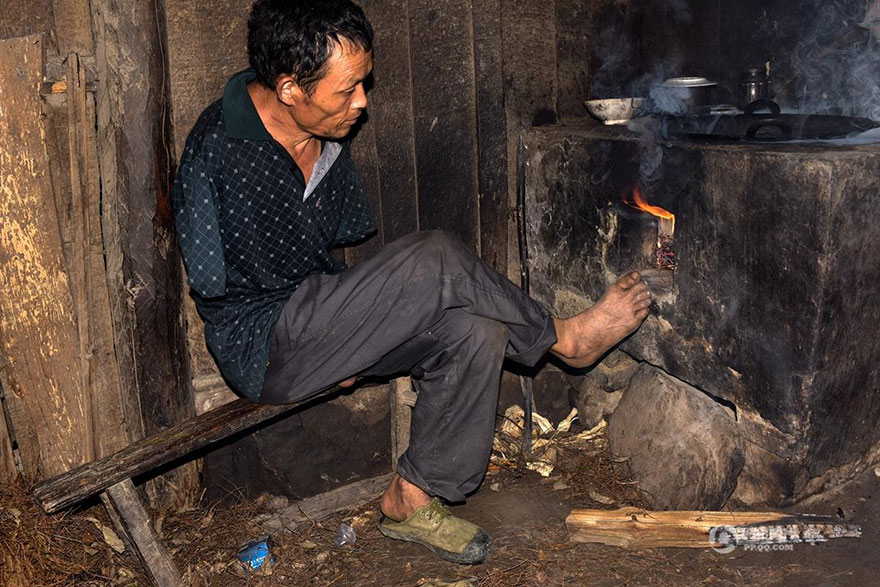 5. Chen uses the rest of his body to make up for his lack of arms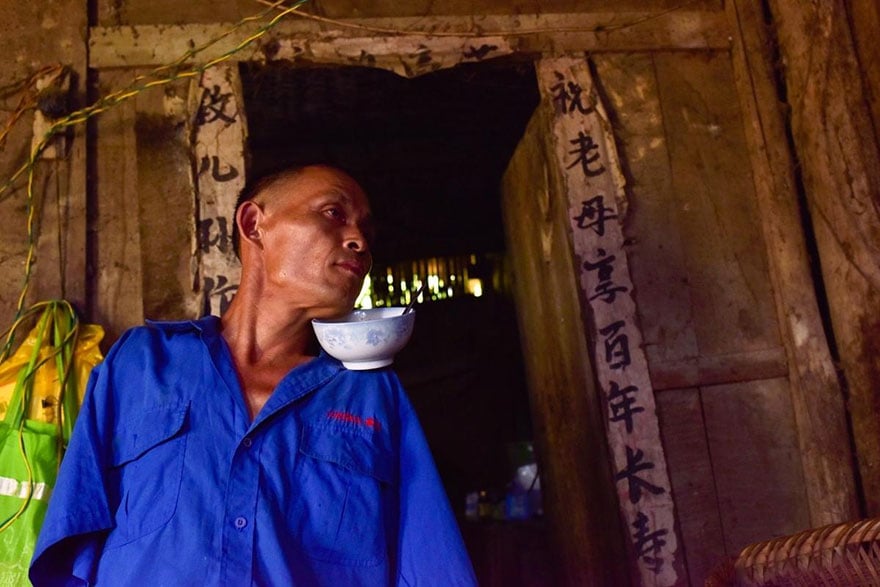 6. There's no one to help with the housework since his mother became paralyzed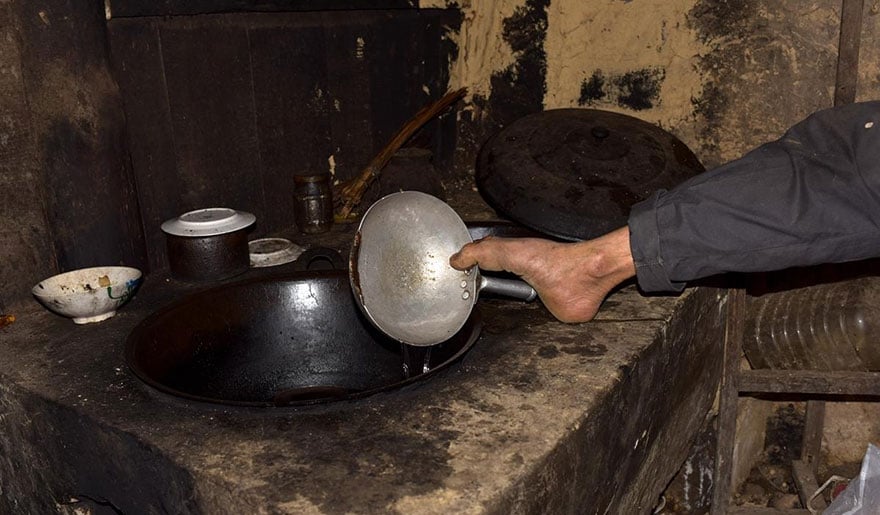 7. Some of the jobs he does are remarkable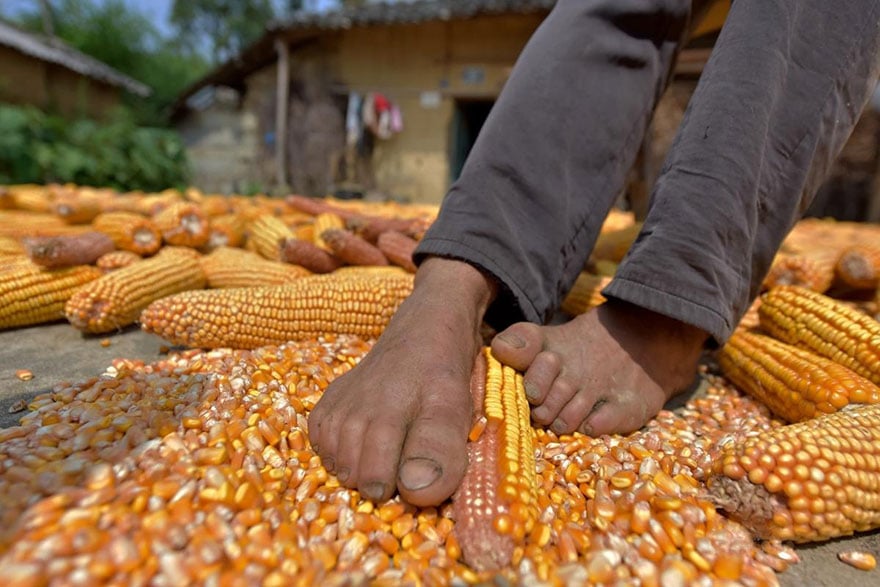 8. Without the use of his own arms Mr Xinyin uses his teeth to spoon food into her mouth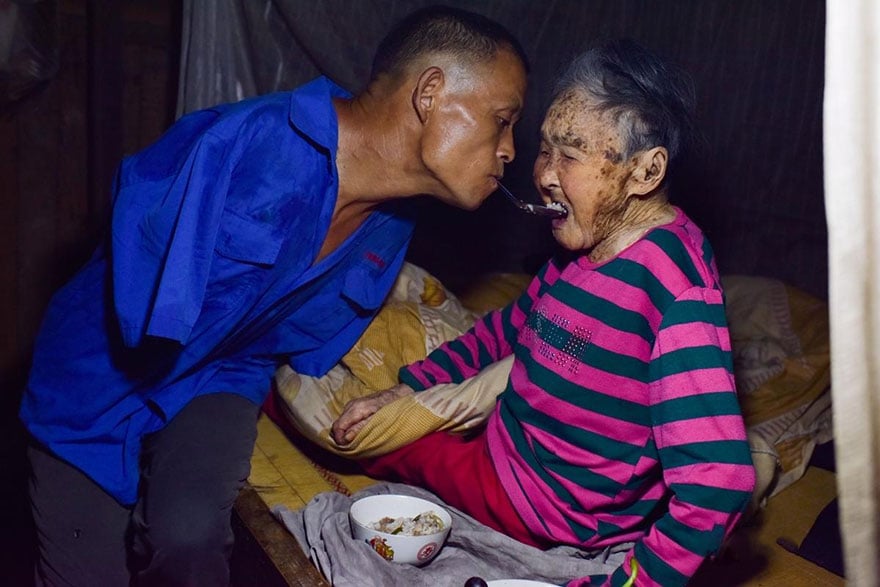 9. Once, someone suggested that Chen go and beg instead of farming. "I have no arms but I have good feet. I can't go make that sort of money," he replied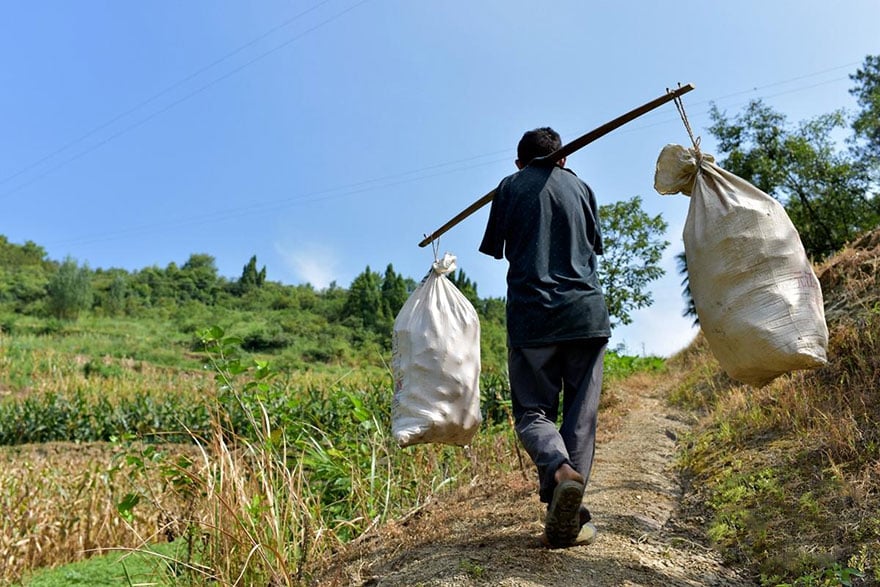 What do you think About this Article?
We want to hear from you ! Share your comments below.

H/T: 9news.com
[divider scroll_text="Back To Top"]