From the Arkansas state house to Secretary of State under President Barack Obama, Hillary Clinton has been a trailblazer for women in politics. Hillary Clinton (Hillary Diane Rodham Clinton) is a Democratic candidate for President of the United States in the election of 2016. Here are 25 facts about Hillary Clinton's life and career. Thanks to
presidential-candidates.insidegov.com
we are sharing these facts.
68 Years Old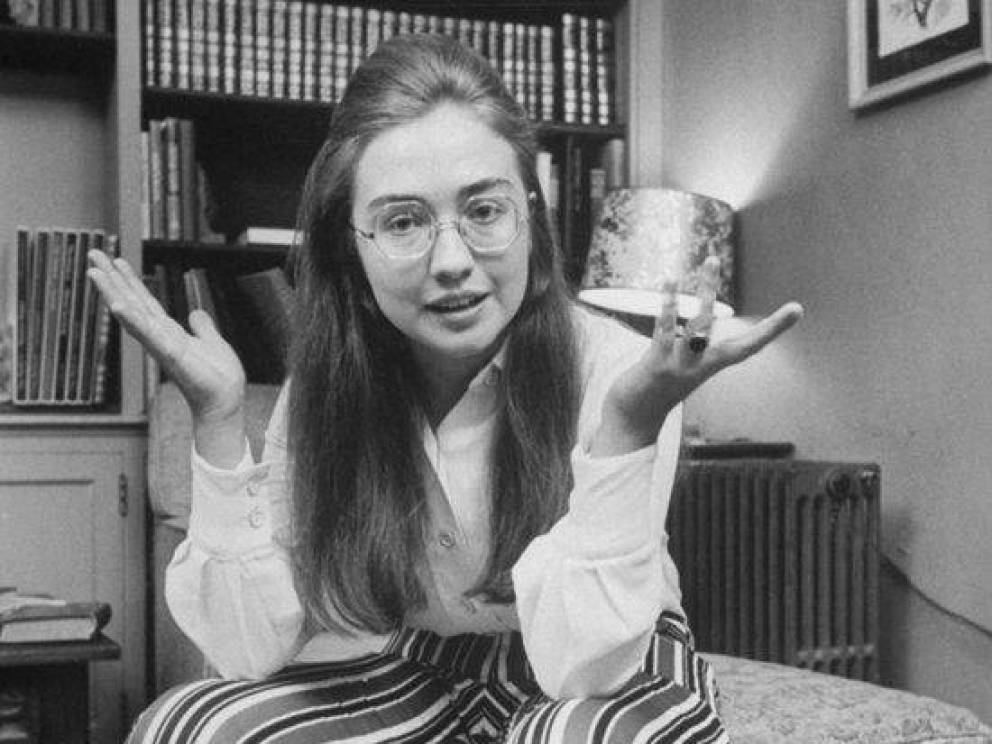 Born on Oct. 26, 1947, Hillary Clinton is 68 years old. She was born in Chicago.
5 Feet, 7 Inches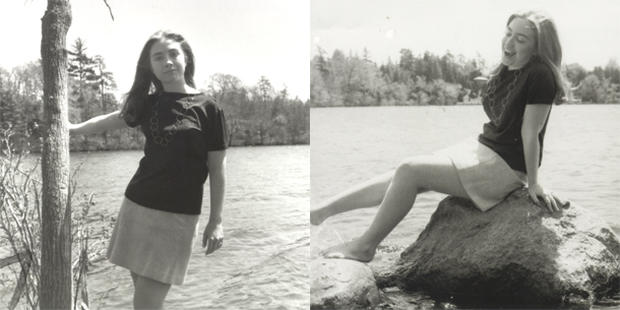 As one of the shorter presidential hopefuls this cycle, Hillary Clinton measures in at 5′ 7" without heels.
Her height puts her right on par with Republican hopeful Lindsey Graham and an inch taller than GOP candidate Carly Fiorina.
7 Bedrooms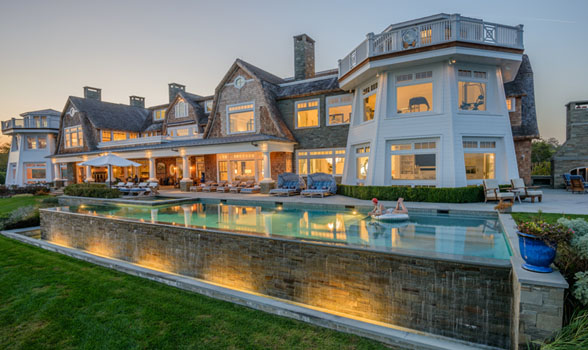 While the Clintons didn't always vacation as lavishly as they do now, they reportedly do their R&R at a seven-bedroom beachfront home in the Hamptons.
2 Rejections
At the ages of 13 and 27, then-Hillary Rodham applied for and was rejected for two roles. At 13, she wrote NASA requesting to be accepted into its astronaut program. She was rejected due to her gender. At 27, she tried to join the Marines, but was allegedly rejected for being a woman, having poor vision and being too old.
400 Students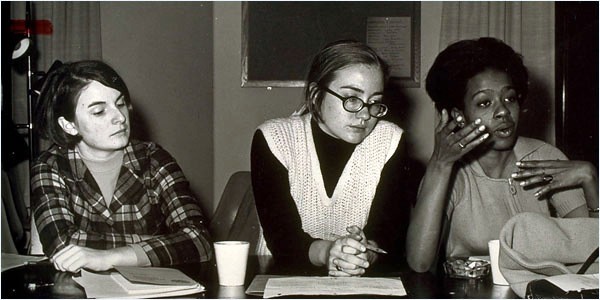 When she graduated from Wellesley College in 1969, Hillary Clinton was the first student to ever give the commencement address in its 91 years. She proceeded to call out Sen. Edward Brooke, R-Mass., protesting his preceding address, acknowledging there is a gap between expectations and reality that politicians often cover up.
3 Names
The Washington Post reported that the formerly known Hillary Rodham, Hillary Rodham Clinton and even HRC will now be known simply as Hillary Clinton.
This is the latest update to Hillary's sometimes controversial and complicated relationship with her maiden name.
5 Books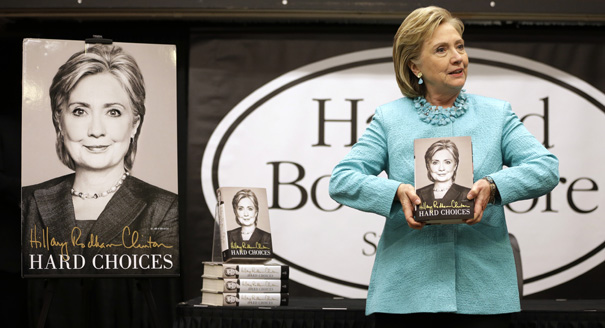 Hillary Clinton has written five books. She's had twice as many written about her from a generally positive stance. However, even more books have been written about her with a negative or neutral perspective.
19 Years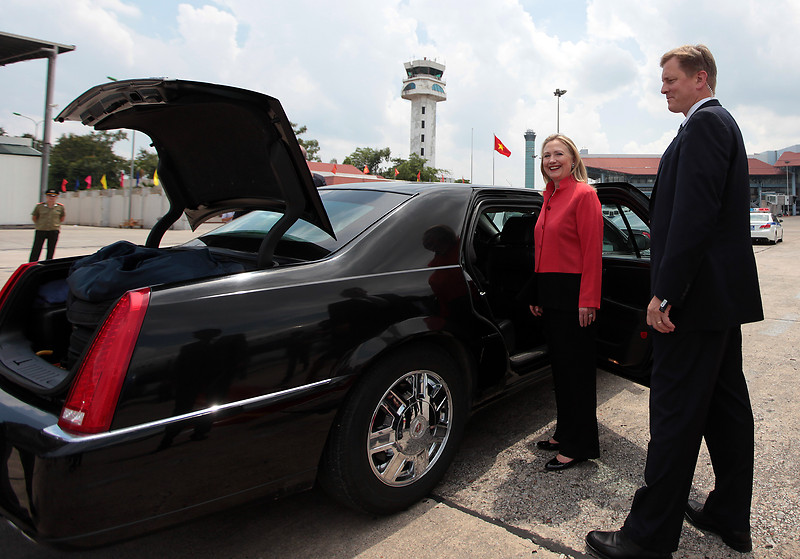 According to the Huffington Post, Hillary hasn't driven a car since 1996. Babies born that year were eligible to drive three years ago.
53 Mentions
Of her 2,904 tweets, Hillary Clinton's official handle (@HillaryClinton) has mentioned @HillaryforIA the most times of any state-focused campaign handle. Iowa plays a key role in the presidential nominating process.
58.5 Percent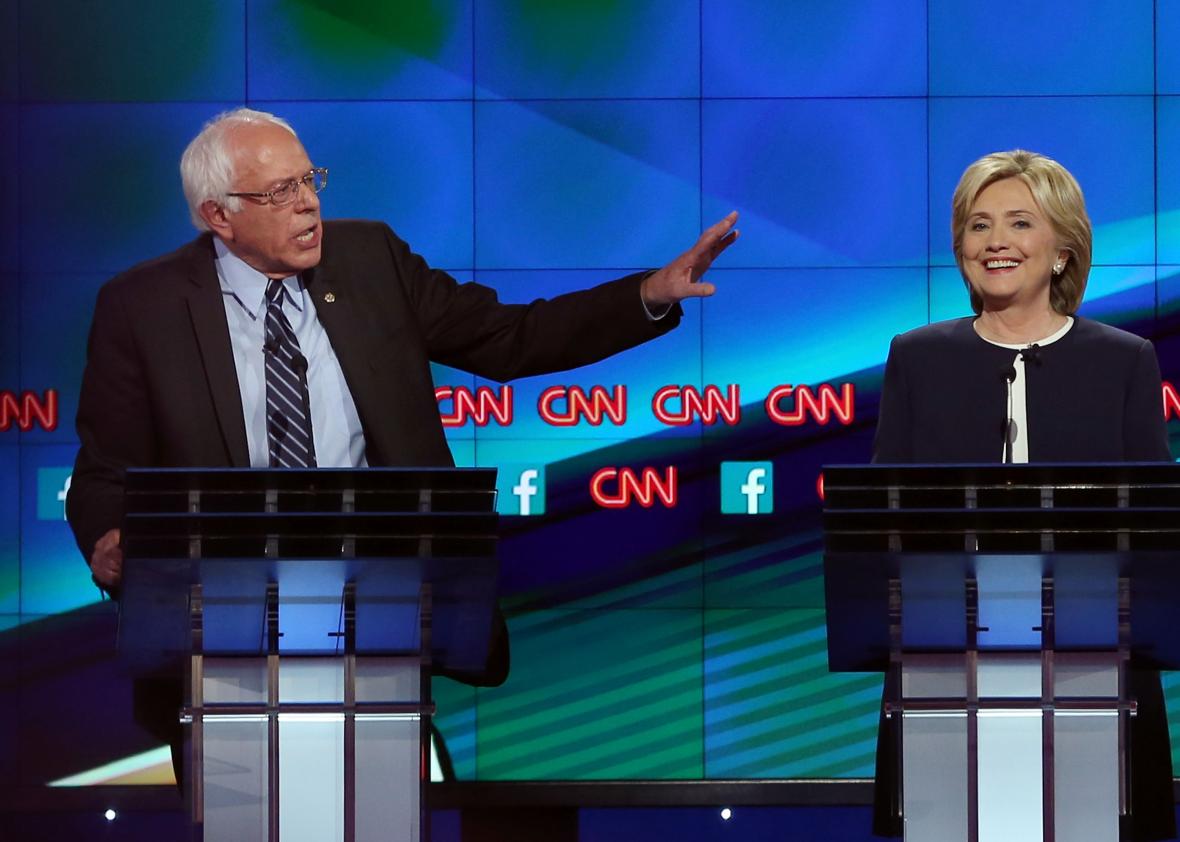 As of publication, Hillary Clinton polls at 58.5 percent among Democrats. Across all current candidates, Clinton has the highest polling percentage.
79 Countries
Not to be confused with the number of countries she visited as secretary of State, Hillary Clinton traveled to 79 countries during her time as first lady. At the time, this was the most visits, surpassing the previous record set by Pat Nixon.
81 Percent
That's the percentage of contributions to Hillary Clinton's official campaign committee that come from individual donors giving at least $200 each — totaling $62,785,473 to date, according to data from the Federal Election Commission. Just 17 percent of contributions to her campaign committee come from small donors.
103 Delegates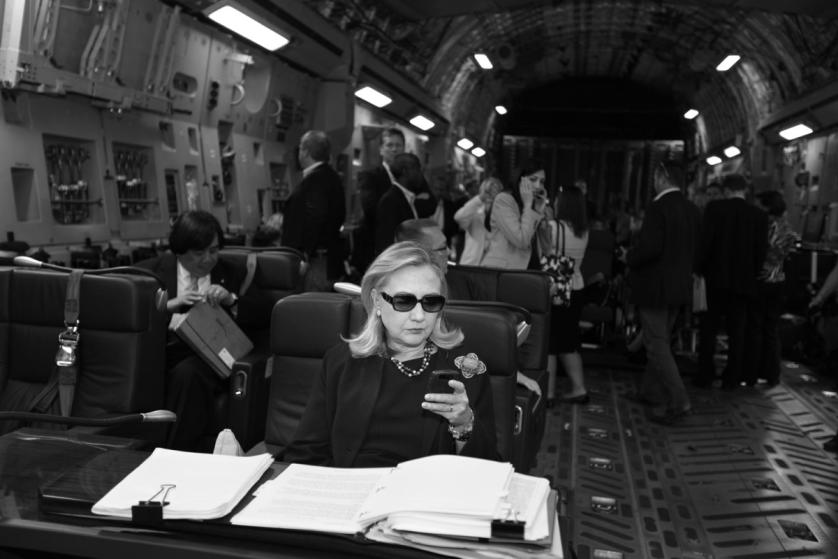 Many remember Hillary Clinton's defeat to now-President Obama. What might be forgotten is how close she was to nabbing the nomination. In 2008, Clinton fell shy of President Obama by just 103 delegates.
112 Countries
As secretary of State, Hillary Clinton visited 33 more countries than she did as first lady (and in a shorter amount of time). In just over three years as secretary of State, she visited 112 countries, including Japan, the People's Republic of China, Egypt, Honduras, Kenya and the Democratic Republic of the Congo.
980 Square Feet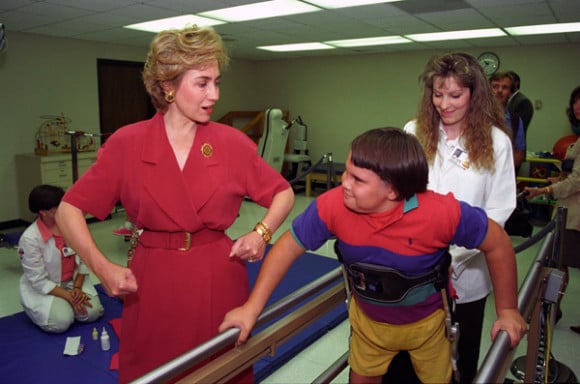 While former President Bill Clinton was serving as Arkansas' Attorney General, he and Hillary lived in a 980-square-foot home in the Hillcrest neighborhood of Little Rock, Ark.
Understandably, moving to the White House 12 years later was a big upgrade. The White House offers its inhabitants an impressive 54,900 square feet.
23,015 Copies
Hillary Clinton sold 23,015 copies of her 2014 book "Hard Choices"… per week.
It ranked as the No. 1 political book of 2014, totaling 217,000 copies sold by August of that year.
30,490 Emails
A more-recent scandal under her belt, Hillary Clinton's email controversy was deemed "the vampire" of her campaign by Gov. Jerry Brown, D-Calif.
In total, 30,490 emails were sent and received by Clinton from her personal email address between the dates of March 18, 2009, and Feb. 1, 2013. These were handed over to the State Department for investigation in late 2014.
49,682 Followers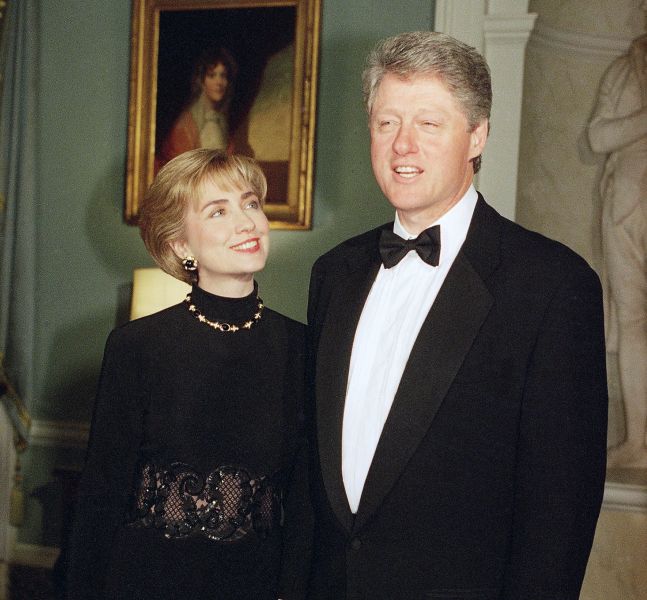 The number of followers @HillaryClinton gained in just one week in late November. In total, her follower count sits at 6 million.
Read More about Love birds – Hillary & Bill Clinton
$188,000
In 1991, when Bill Clinton was the governor of Arkansas, Hillary Clinton brought home a larger paycheck than him. As a lawyer at a private firm, she brought in a total of $188,000 in earnings that year.
$275,000
If Hillary Clinton's campaign pays a visit to your town, you might want to see her because booking her costs a pretty penny. Hillary Clinton reportedly charges $275,000 per speaking engagement, on average.
956,733 Miles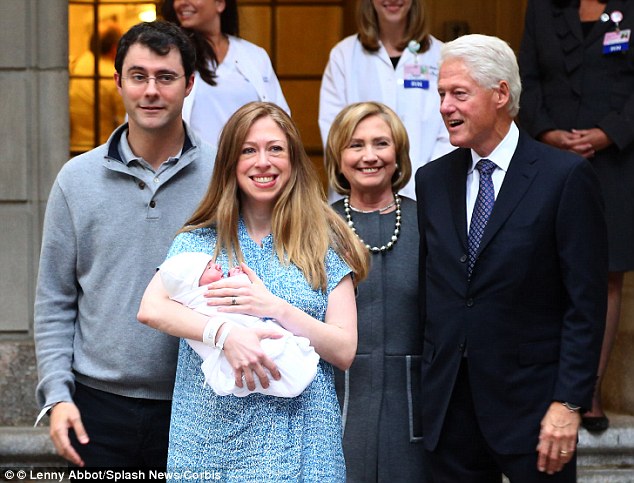 She traveled to 112 countries in her three years as secretary of State, but how does that translate into miles? As madam secretary, Hillary Clinton traveled 956,733 miles, according to the Atlantic. Considering the Earth's circumference is 24,901 miles, in three years Clinton traveled enough miles to circle the globe 38.4 times.
$7,048,480
New York City dwellers contributing at least $200 each have combined to give Hillary Clinton's presidential campaign committee over $7 million, according to the third quarter fundraising reports from the Federal Election Commission. Clinton represented New York in the Senate from 2000 to 2008.
$21.5 Million
With a $21.5 million net worth, Hillary Clinton is the third-richest presidential hopeful this cycle. Preceding her in net worth are Republicans Donald Trump and Carly Fiorina, both of whom have never served in elected office.
$54.7 Million
The Bill, Hillary and Chelsea Clinton Foundation earns $54.7 million in annual revenue. The nonprofit focuses on global health and wellness, as well as improving opportunities for women and girls.
$101 Million
Across all her affiliated campaign committees, Hillary Clinton has thus far raised $101 million in her bid for the presidency this cycle. That's 7.5 times more than the average raised, which is $13.5 million per candidate.
Hillary Clinton's full New York primary victory speech
[youtube height="500″ width="800″]https://www.youtube.com/watch?v=rG8cGkbGbYQ[/youtube]
Anonymous – Message to Hillary Clinton
[youtube height="500″ width="800″]https://www.youtube.com/watch?v=OTMaIX_JPE4[/youtube]
Credit: Christina Lavingia
Source: http://presidential-candidates.insidegov.com/