Kind hearted citizens of Japan got all dressed up in Santa costumes to take part in the "Santa Run" on December 6 in Tokyo. Some of them even stopped to take selfies! Over 400 people participated in the 2.5km charity run on to raise funds for children in need ahead of the upcoming Christmas season.
People dressed as Santa Claus take part in the Tokyo Santa Run at Kasai Rinkai Park in Tokyo on Saturday. Over 400 people participated in the 2.5-kilometer run.
1.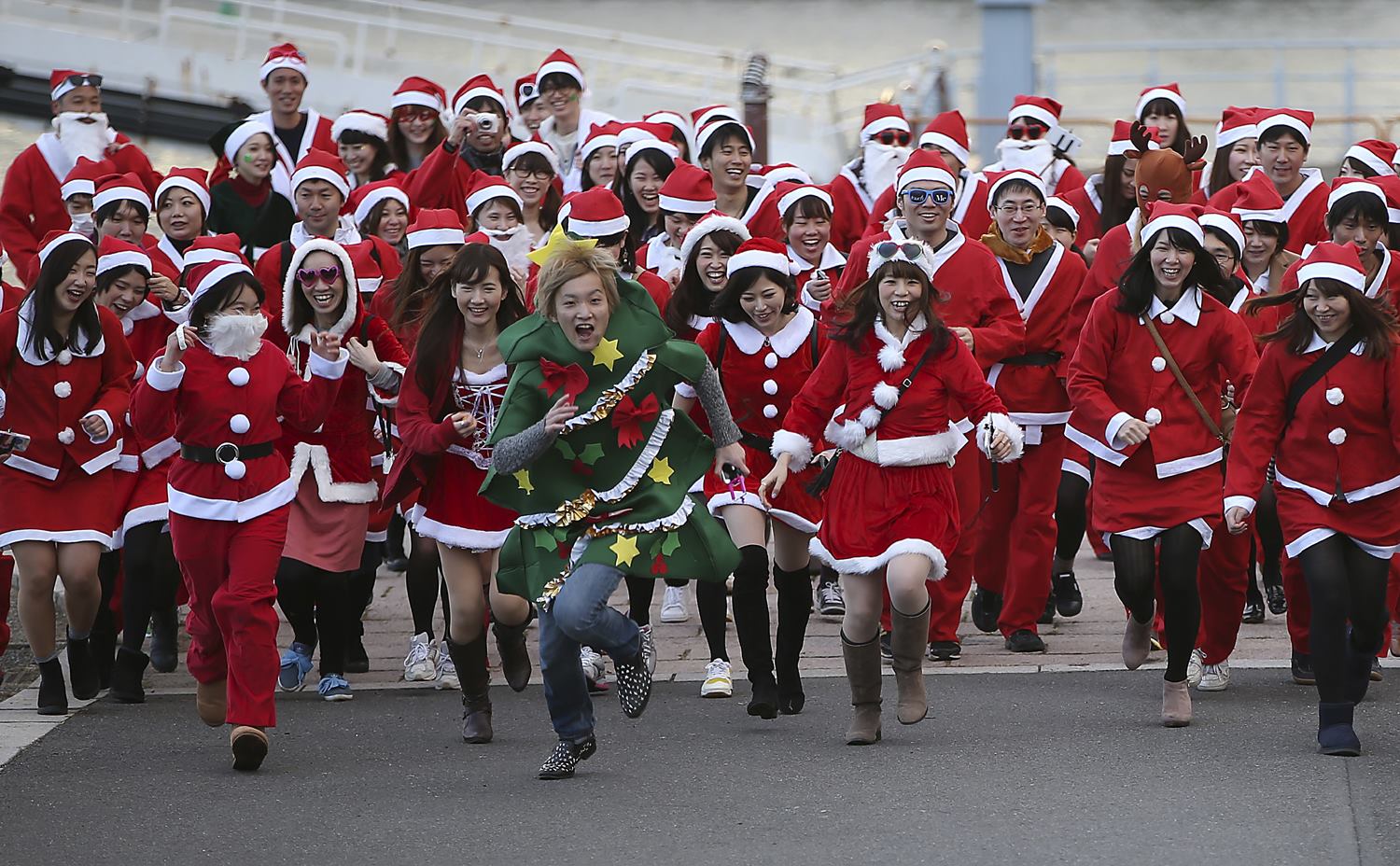 Ever thought about being a Santa Claus? Ever wondered what it would be like to be Santa and bring joy to the community? Feel like getting into the holiday spirit on Saturday?
Organizers of the Okinawa Santa Run are certainly hoping your answers to those questions are a resounding 'yes' because they want you to join in Saturday's Okinawa Santa Run 2014 at the Chatan Sports Field. It's an event like no other, where each and every participant –yep! That includes you!—walks around dressed up as a Santa Claus.
2.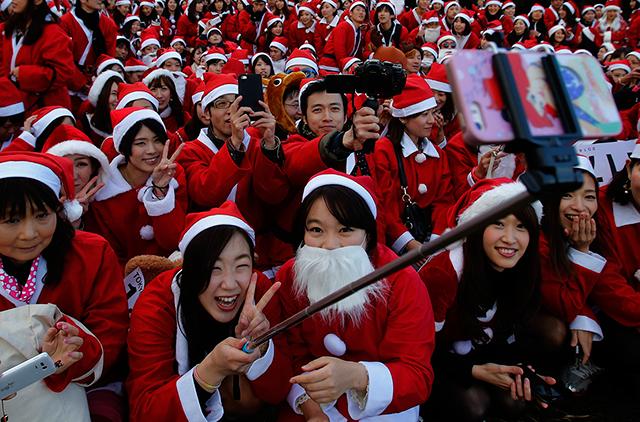 3.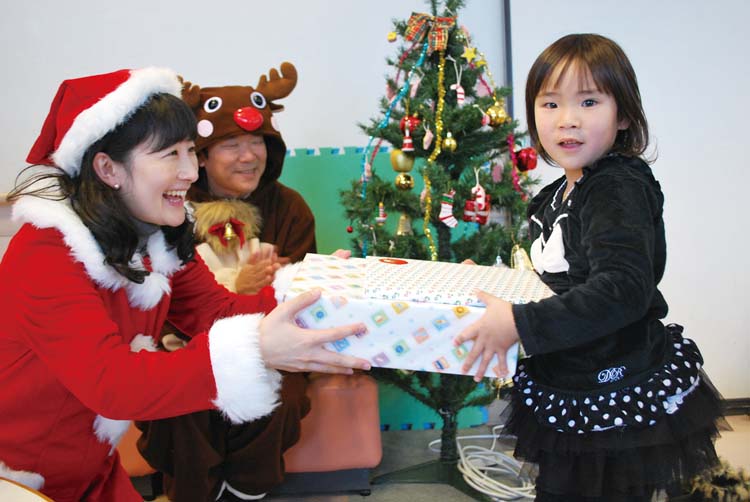 The aim of the Santa Run is to raise money to buy presents for kids who have to spend the Christmas in a hospital.

The Santa Run concept is worldwide, and Okinawa's clamoring to have you involved. Registration to participate costs ¥3,000 for adults, ¥2,000 for students, and ¥1,000 for elementary school students and younger. Your entry fee includes a complete Santa costume for adults, while a child's ticket includes a Santa hat. Tickets are available at Family Mart's e+ ticket service. Registration at Chatan Sports Field begins at 2:30 p.m. and the fun starts at 3 p.m.
Proceeds of this Okinawa Santa Run will provide Christmas presents to children who will be spending their Christmas in local hospitals on Okinawa, and part of the proceeds, of course, to cover the cost of your Santa costume.
Organizers say everyone can participate, including families, kids, young children in strollers, and even your pets. Each of you can be a Santa, joining in the goal of filling the stadium with Santa red! Grab your friends, your neighbors, your work buddies, and head out to Chatan to support a super charity event. And don't forget your camera, and don't forget to post those pix to let everyone you know to know how great an event it is: Let's be Santa for children!
4.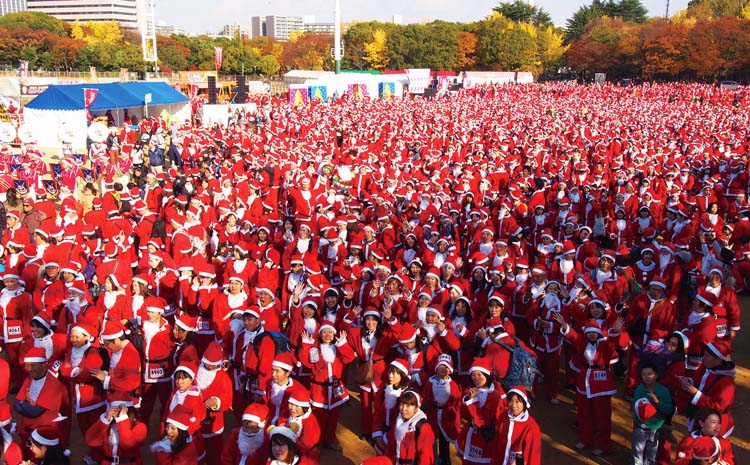 5.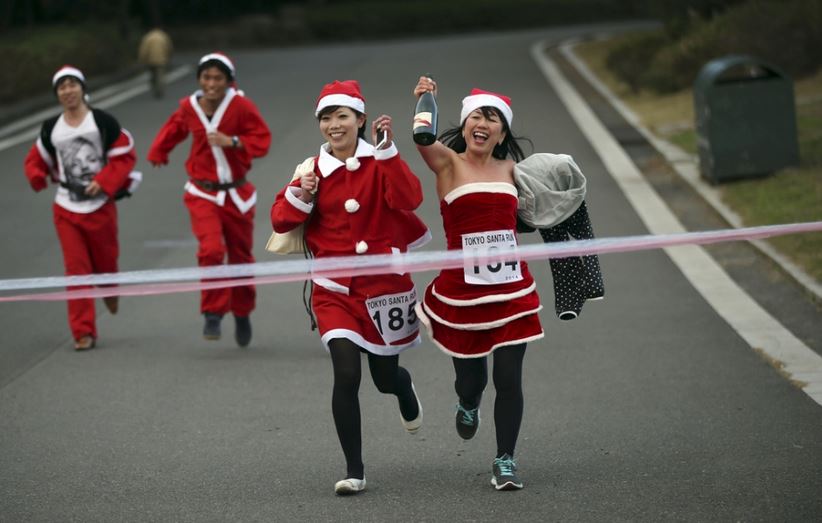 6.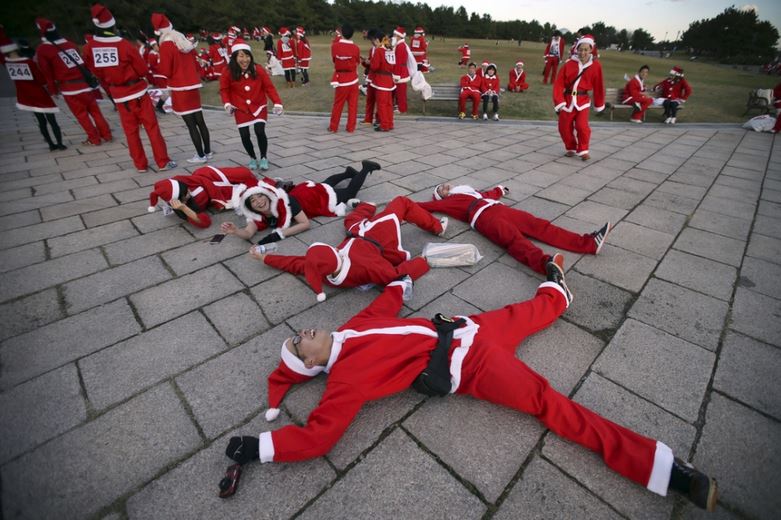 7.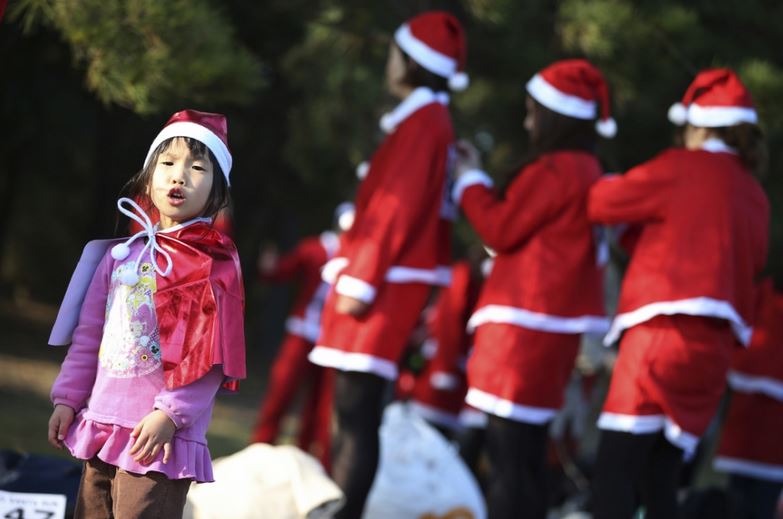 8.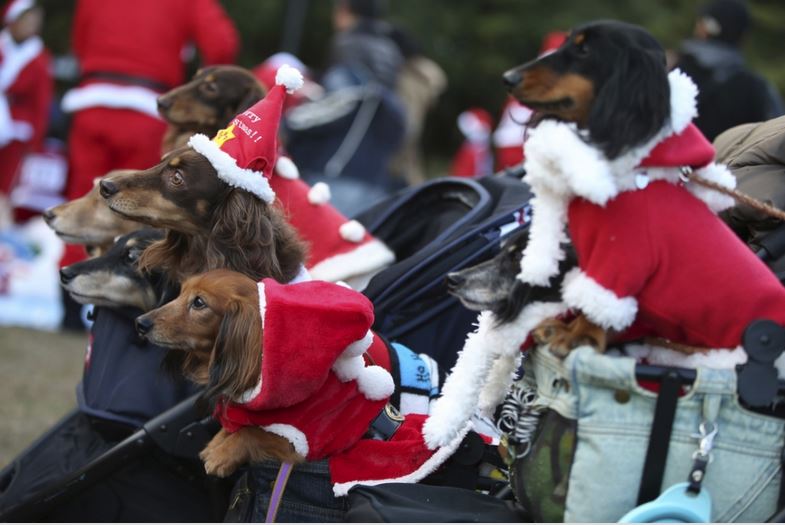 9.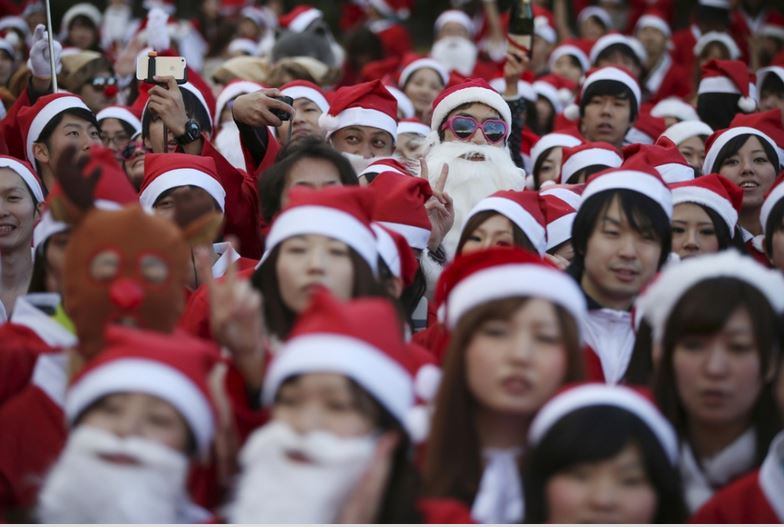 10.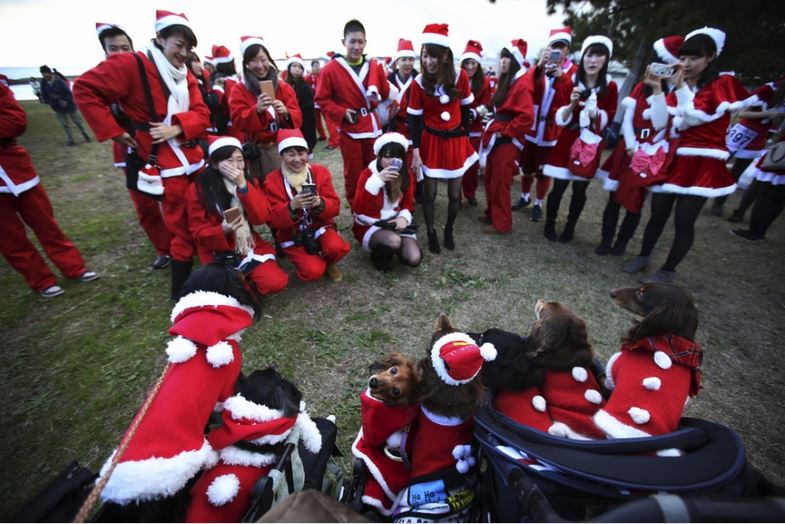 Now Just Do Me A Favour, Share This With Your Friends !!
H/T : japanupdate.com
[divider scroll_text="Back To Top"]