These incredible pictures show the moment an elephant who was held in chains and beaten and abused for fifty years cried as he was released to freedom.




Raju the elephant was left bleeding from spiked shackles and living on hand-outs from passing tourists after he was captured and tied up by his 'owner'.



He was so hungry he would eat plastic and paper to fill his empty stomach.
But last week animal charity workers swooped to save him in a daring midnight rescue ­operation on the streets of India.
Some experts believe elephants cry when overcome with emotion, just like humans.
And Raju's rescuers insist the giant animal wept as he realised his ordeal was coming to an end.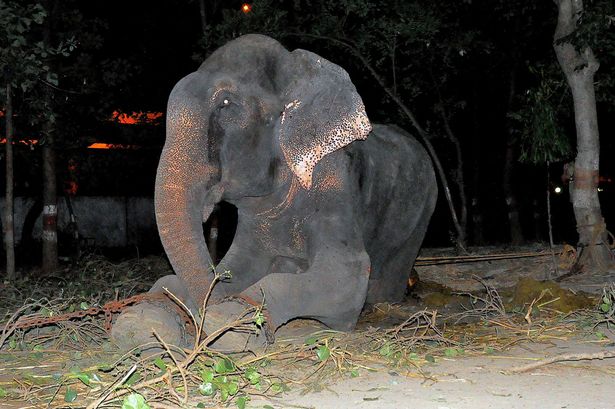 Tears: Raju visibly emotional as he is rescued//

Pooja Binepal, of Wildlife SOS-UK, said: "Raju was in chains 24 hours a day, an act of ­intolerable cruelty. The team were astounded to see tears roll down his face during the rescue.
"It was incredibly emotional. We knew in our hearts he realised he was being freed.
"Elephants are majestic and highly intelligent animals. We can only imagine what torture the past half a century has been for him.
"Until we stepped in he'd never known what it is like to walk free of his shackles.
"But today he knows what freedom is and he will learn what kindness feels like."
A 10-strong team of vets and wildlife experts from the charity, based in Palmers Green, North London, were joined at midnight on Thursday by 20 Forestry Commission officers and two policemen to rescue Raju.
The mission took place under cover of ­darkness to avoid detection and spare suffering Raju from the searing heat of the sun in the Uttar Pradesh region of India.
[youtube height="500″ width="800″]https://www.youtube.com/watch?v=DhrjTFSDqTU[/youtube]
Credit: PatrynWorldLatestNew
Source: Youtube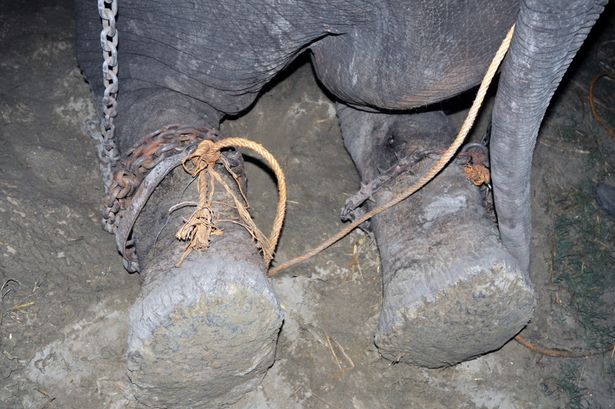 Torment: Raju the elephant in shackles before he was freed//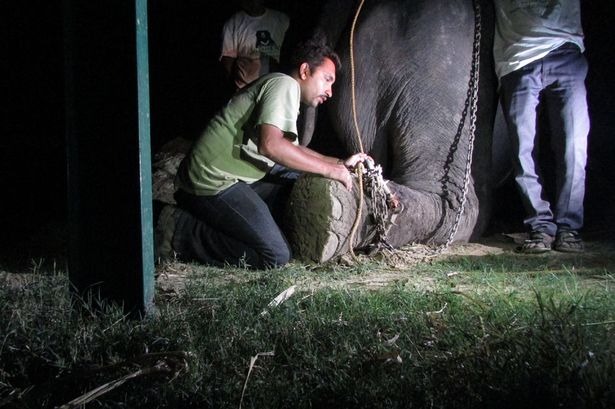 Rescue: Raju's shackles are removed after 50 years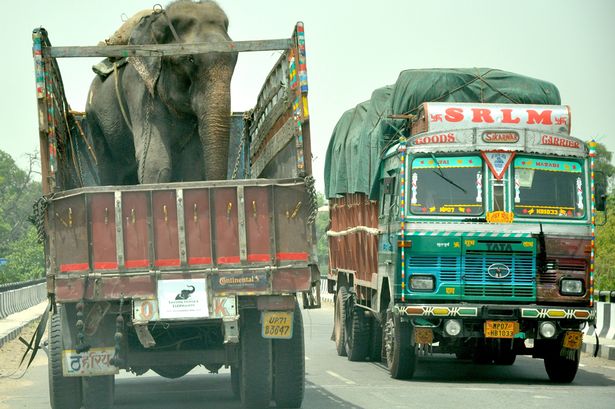 Recovery: Raju on his way to the Elephant Conservation and Care Centre

Happy Moment: Raju the elephant's tears become smiles after finding new girlfriend!!


[youtube height="500″ width="800″]https://www.youtube.com/watch?v=opxio2wP5Rc[/youtube]
Credit: World News&EveryThing AbouT Life
Source: Youtube
All Image Source: Mirror.co.uk
[divider scroll_text="Back To Top"]