Everybody wants to be in the spotlight at some point in their lives, but who better knows how hard this can be than our very own celebrities.
Media provides them with vast coverage and fame while also being extremely critical about their various activities. When they started their career in industry no one would have imagined their transformation big screen in later years. Here are some amazing transformation stories of celebs who have immense determination and will power.
1. Allu Arjun
From a not-so-great-looking guy in "Gangotri" to a 'stylish' star in "Arya 2," Allu Arjun's transformation has been remarkable. The actor has carefully cemented his position not only in Tollywood, but also in other Southern markets like Kerala and parts of Karnataka.

2. Hrithik Roshan
Fitness isn't a piece of cake even with a superstar lifestyle and its privileges. The actor had put on oodles of weight due to his back injury. To get back into shape for his superhero act in Krrish 3, the actor hired Kris Gethin who trained him for the 3 months. The transformation is shocking! Have a look at a never before seen picture of a FAT Hrithik Roshan and then his sexy bulked-up look for Krrish 3.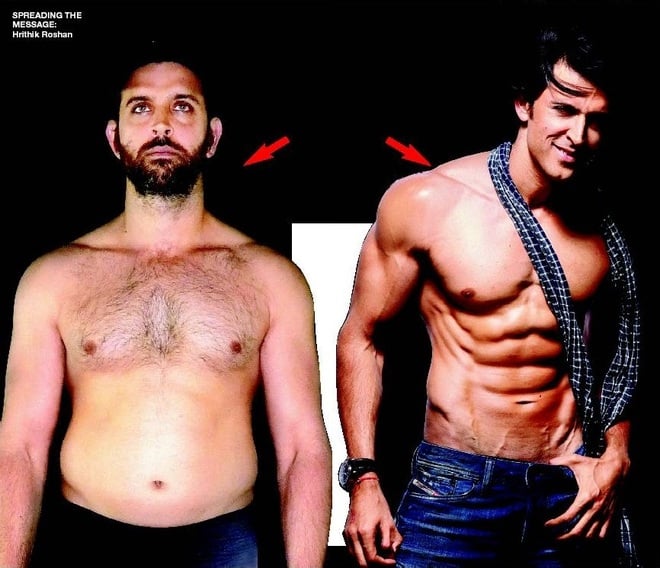 3. Vikram
Actor Vikram, who is often called the Christian Bale of Kollywood for displaying drastic changes in the way he looks for each role he plays, credits his trainers for helping him achieve those transformations. Vikram has gone through some drastic transformation in his physique for his movie I. After spending three years for the project, he changed himself from a beefy hunk to a lean matchstick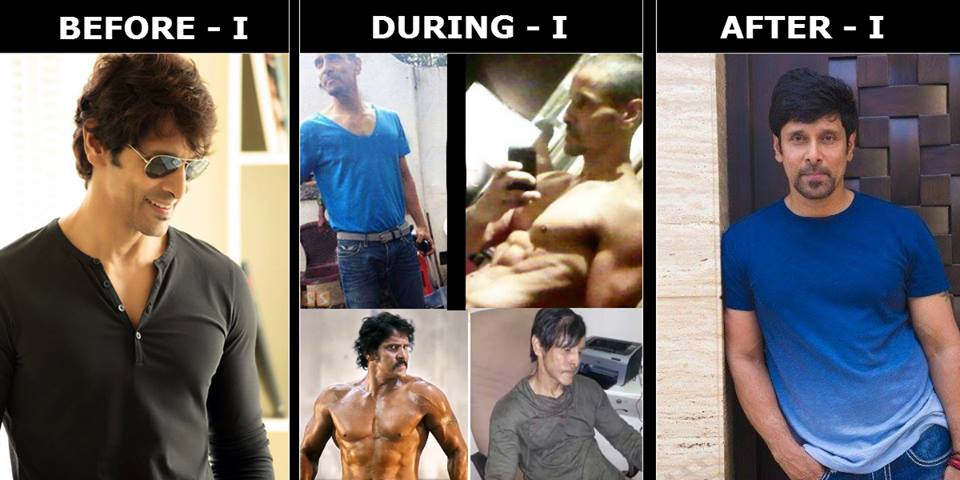 4. Sonakshi Sinha
The daughter of the famous actor and politician Shaturghan Sinha is famous for more than her line in Dabaang (Thapad se dar nahi lagta sahib, pyaar se lagta hai!) and her super-energetic dance moves, she is also popular for having a strict diet and exercise regimen. Which is why she went from flabby to fabulous!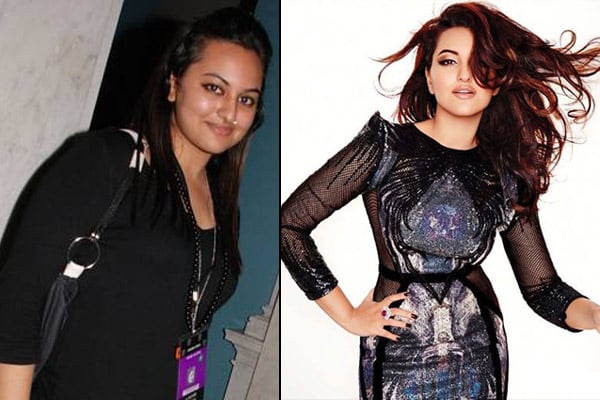 5. Jr NTR
Jr NTR who was initially a tad bit overweight has changed drastically after his surgery into a slim boy. The last movie in which NTR looked fat was Rakhi and by the time his next movie Yamadonga was released he shed nearly 30 kgs and looked very slim. Whatever he did for the weight loss, we love the change as he looks so much better and has apparently also become the source of inspiration to a lot of his fans to lose weight.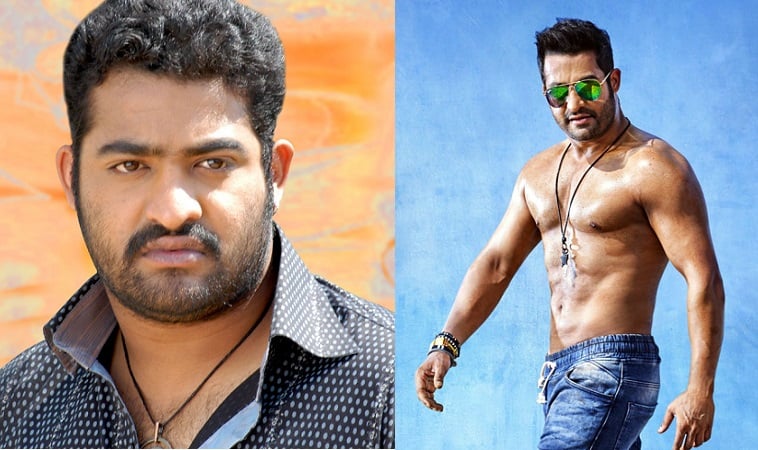 6. Shruti Hassan
Shruti Hassan was always beautiful, but her nose job refined her look and made her even more stunning. She is an example of good plastic surgery. Beyond the looks Shruti Hassan has gained a lot of stuff from her talented daddy Kamal Haasan like singing, acting and dancing and needless to say she is a trooper in the efforts she makes and she is almost as hardworking as daddy.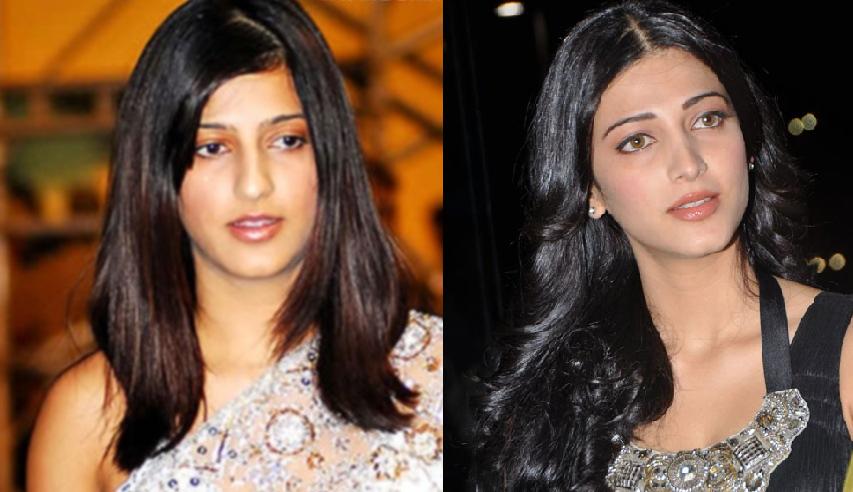 7. Aalia Bhatt
This talented actor had to put in quite the effort when it came to her fitness before she got her first film Student Of the Year. If you have seen her audition for the film you will realise the beauty was heavier than considered healthy. But look at the siren now!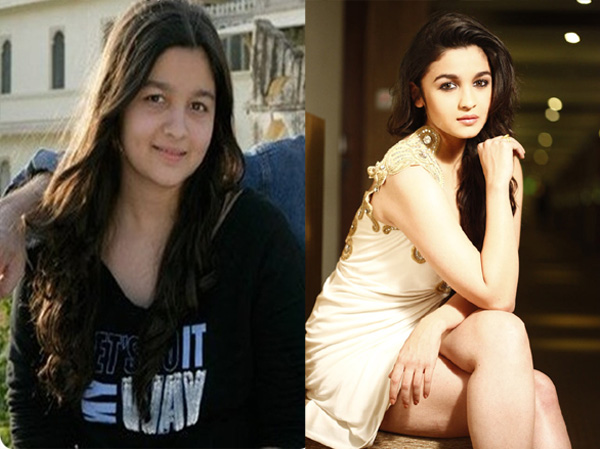 8. Arjun Kapoor
Well, being overnight is not just detrimental to a person's health but also his/her chances at making it big in the country's showbiz! The most dramatic transformation was seen in Arjun Kapoor the son of Boney Kapoor who lost many a kilo from his previous 130 kg to look hot enough to have the country's young women swooning at the sight of him!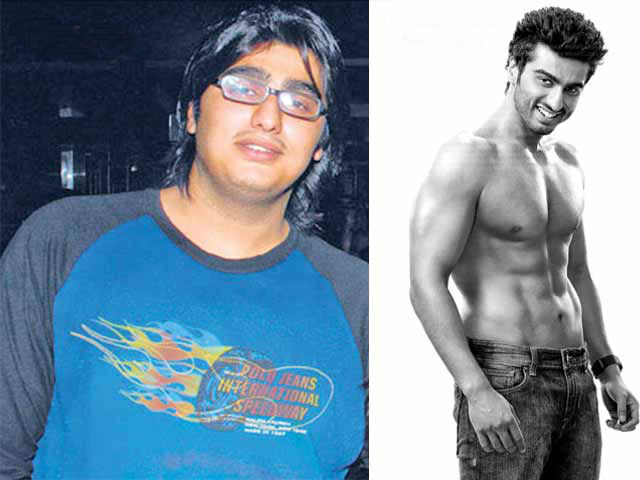 9. Parineeti Chopra
When Parineeti Chopra spent her time as a PR person behind the scenes of Bollywood she was a different person, after she got her film offer, she went strong and lost 26 kg in lesser than a year!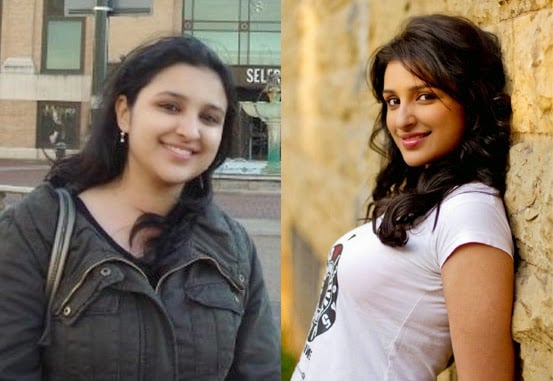 What do you think About this Article?
We want to hear from you ! Share your comments below.