U-S-A! U-S-A! U-S-Ahhhhhhh, no!
American fans watched in horror as the final 30 seconds of the United States vs. Portugal World Cup showdown on Sunday delivered a last-minute goal by the Portuguese, tying the match.
The heart-breaking tie hit the U.S. where it hurts (the red, white and blue heart — and ego), but America will never lose hope. That's why we wave those stars and stripes — right, guys? Sure, Portugal still has a small chance to advance, but they'll never out-America America. (Mostly because that wouldn't make any sense.)
Grab your pet bald eagle and Chuck Norris bobblehead because these are the most American things to happen at the U.S. vs. Portugal match.
1. Clint Dempsey's Never Give Up Goal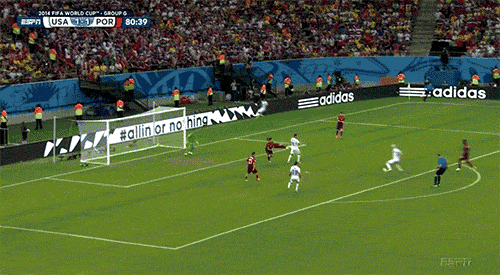 Clint Dempsey showed his American spirit with a never give up goal. See it through until it hits the net — that's the Dempsey way.
2. Grumpy Cat Sign
Well played, random fan.
3. These Superheroes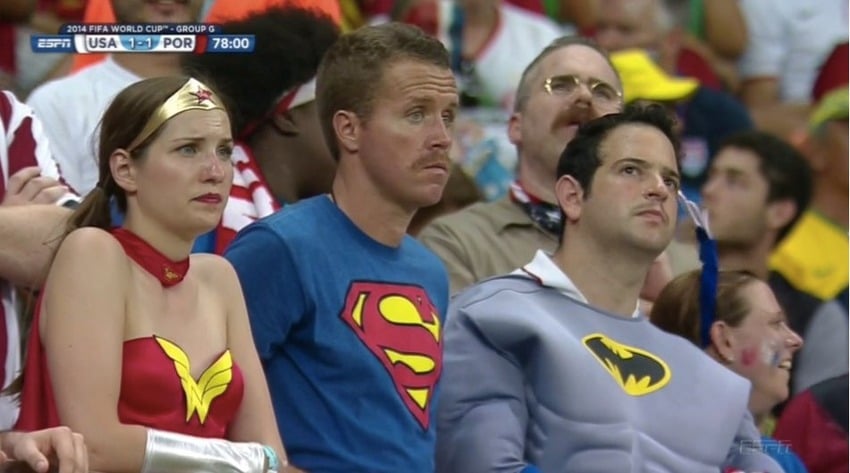 It's a bird! It's a plane! It's U.S. fans dressed as superheroes.
4. Jermaine Jones Scoring a Goal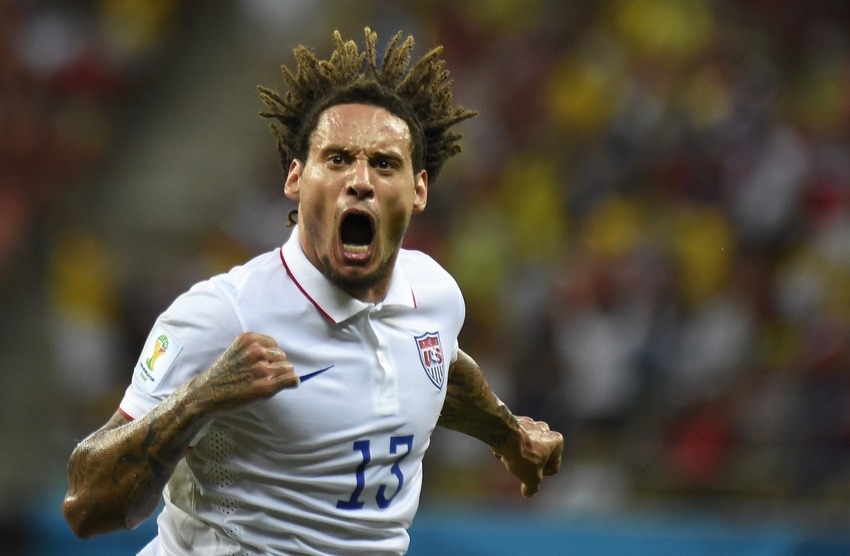 The son of U.S. Army soldier who grew up in Germany, Jones played for the German Under-21 international team. But when he didn't see much on-the-pitch action in Germany, he found a second chance on the American squad.
Second chances and fresh beginnings — America.
5. A Greasy-Haired Villain
He's talented, handsome and not at all "aww, shucks" humble.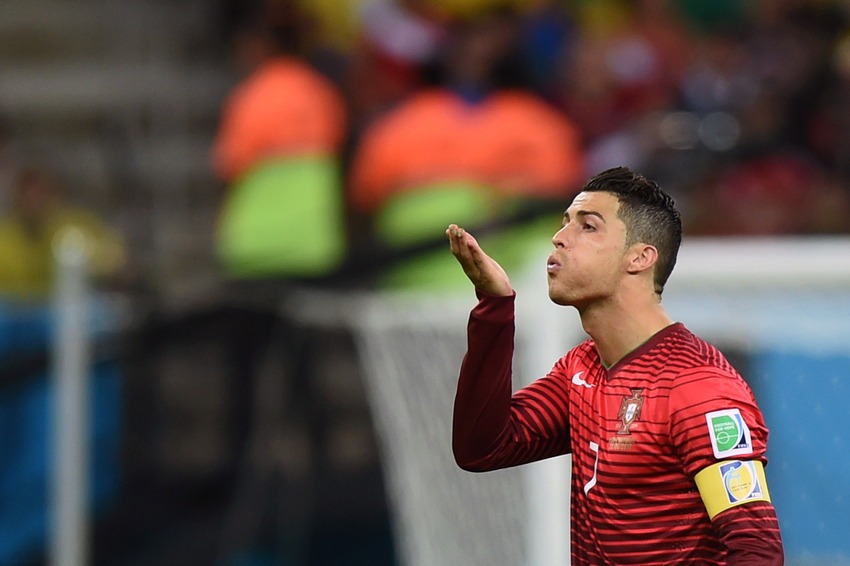 America loves a good villain to cheer against. And Ronaldo provides that. He's Cruella DeVille with better hair.
6. Juergen Klinsmann's Shirt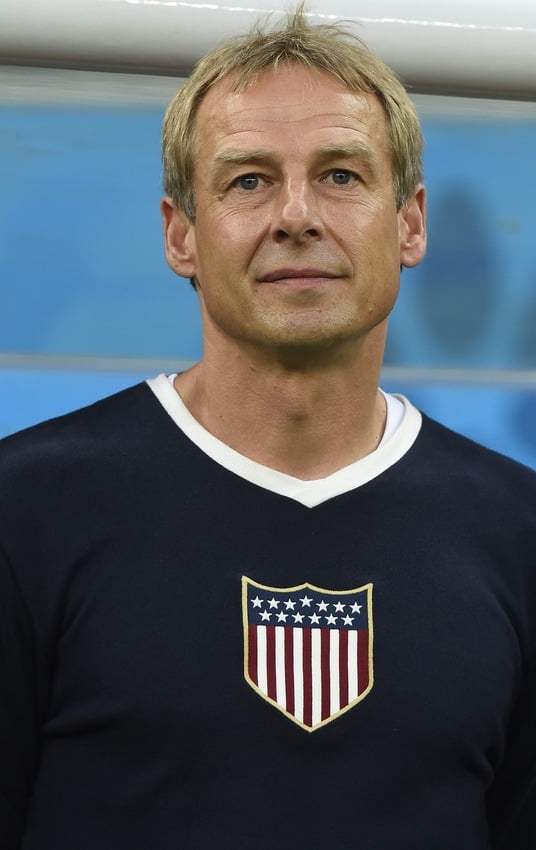 Klinsmann-sweater. He's German, but he knows how to wear the red, white and blue with class.
7. Hugging It Out Like Bros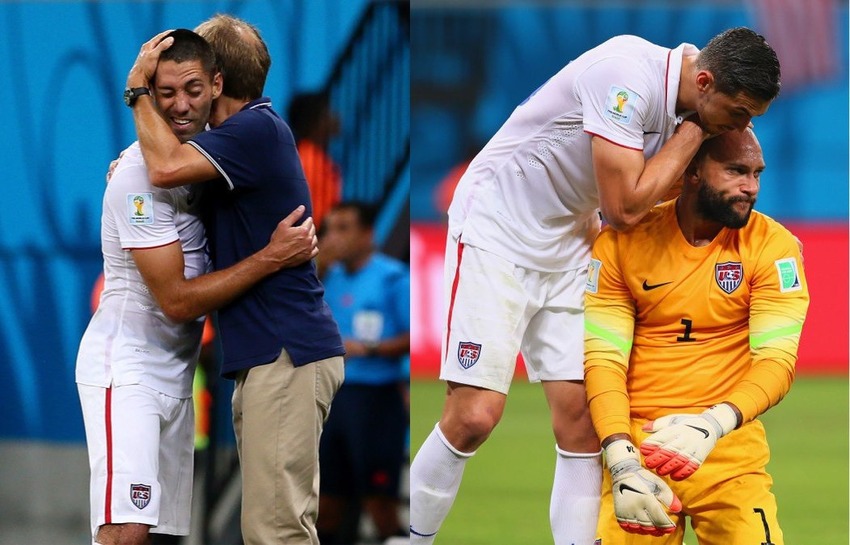 Other countries might call it moral support, camaraderie or just friendship. We call it bromance and it's as American as a Vince Vaughn, Owen Wilson movie.
8. Nike-Sponsored Uncle Sam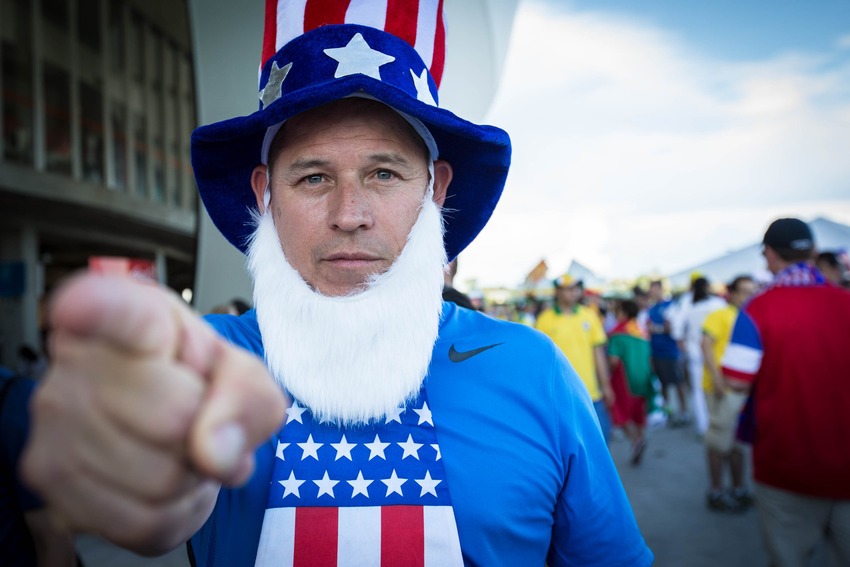 Uncle-sam-world-cup
"I want you…to just do it."
9. That Guy Dressed Like Teddy Roosevelt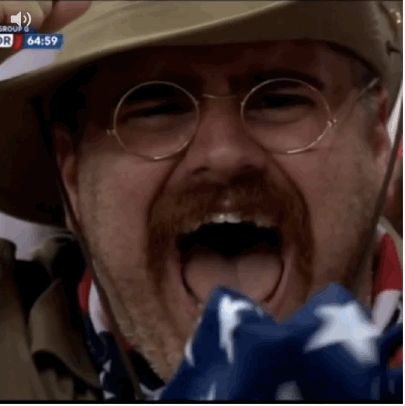 "It is hard to fail, but it is worse never to have tried to succeed."
Bring Abe Lincoln next game.
[divider scroll_text="Back To Top"]