The Alaska State Fair held annually in Palmer, 42 miles northeast of Anchorage, is not your regular agricultural show. Here farmers from the Matanuska-Susitna Valley routinely display vegetables and produces of gargantuan sizes — a 138-pound cabbage, 65-pound cantaloupe and 35-pound broccoli are just a few of the monsters that have sprung forth from Alaska's soil in recent years. "Some things, you can't even recognize what they are," said the fair's crop superintendent Kathy Liska. Why do vegetables grow so big in Alaska? Because of the sun.

1. A giant pumpkin and a cabbage at the Alaska State Fair in 2009.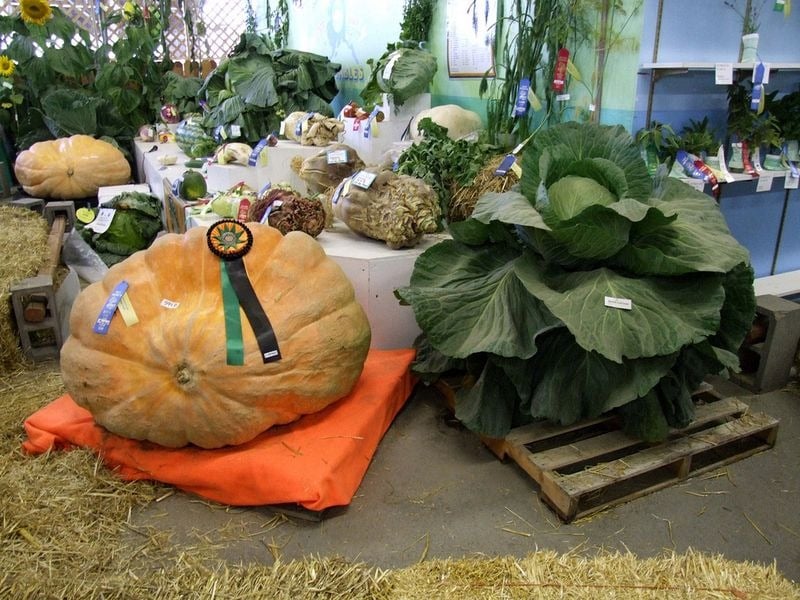 2. Giant Cabbage Weigh-Off 2013 winners (with placards, left to right): Scott Rob (92.1 pounds), Keevan Dinkel (92.3 pounds) and Brian Shunskis (77.4 pounds). The growers are joined by the cabbage fairies, a group of women who for 15 years have volunteered at the cabbage competition.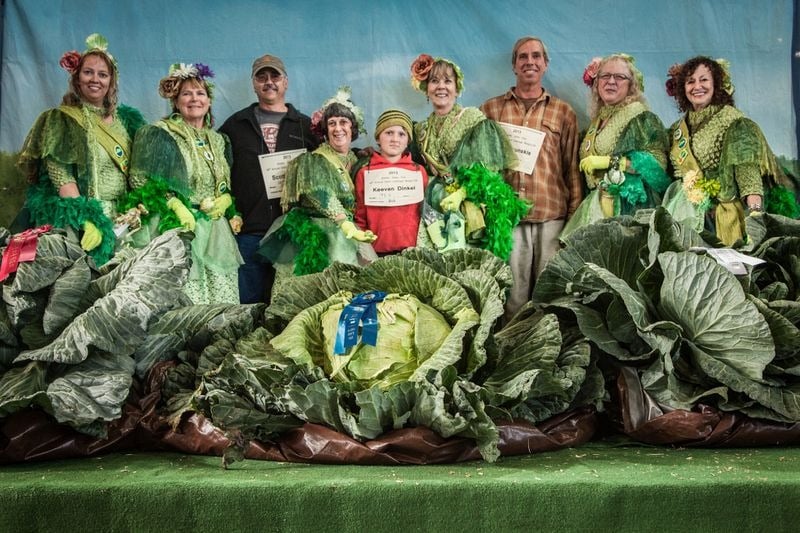 3. Alaska grower Brittney Kauffman holds two zucchinis she entered in a giant vegetable competition in 2013.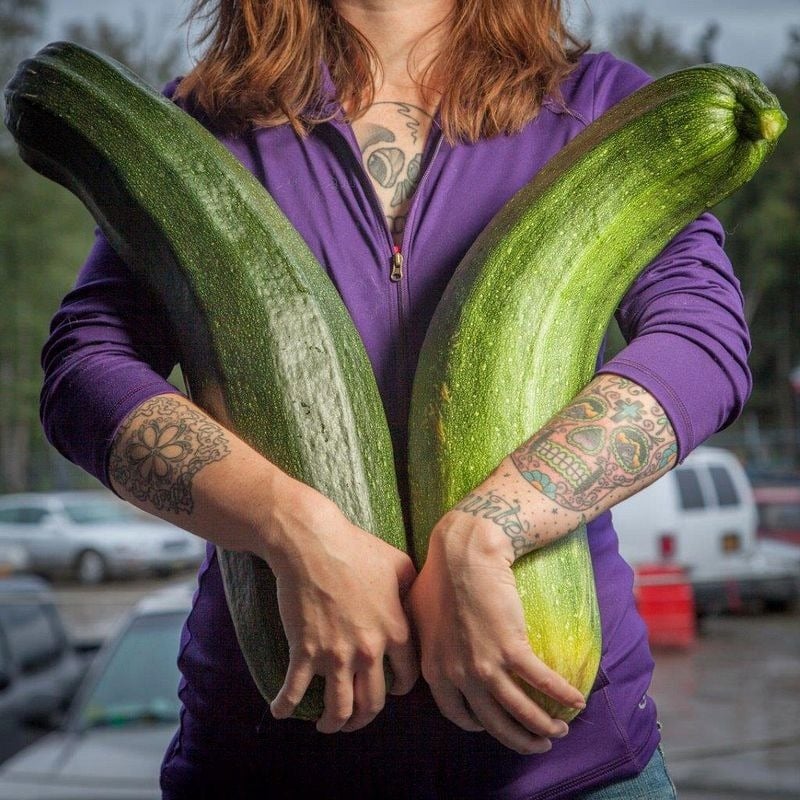 4. Gigantic head of a lettuce at Alaska State Fair.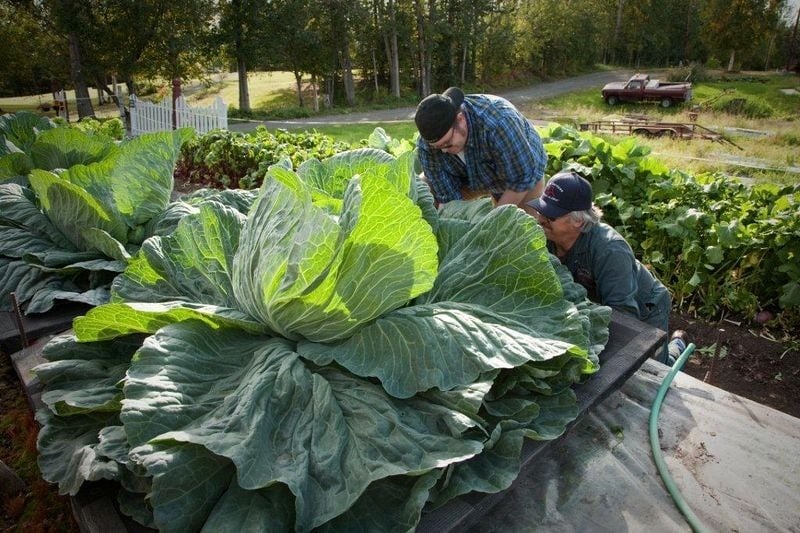 5. Dale Marshall embraces a giant pumpkin weighing around 1,780-pounds inside a greenhouse in Anchorage.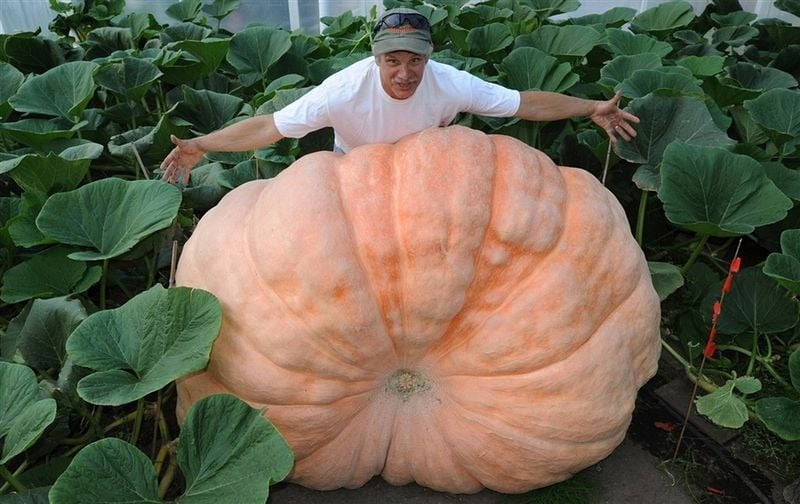 6. Ashleena Roberts holds a reindeer for scale next to a pumpkin in the Alaska State Fair giant pumpkin contest.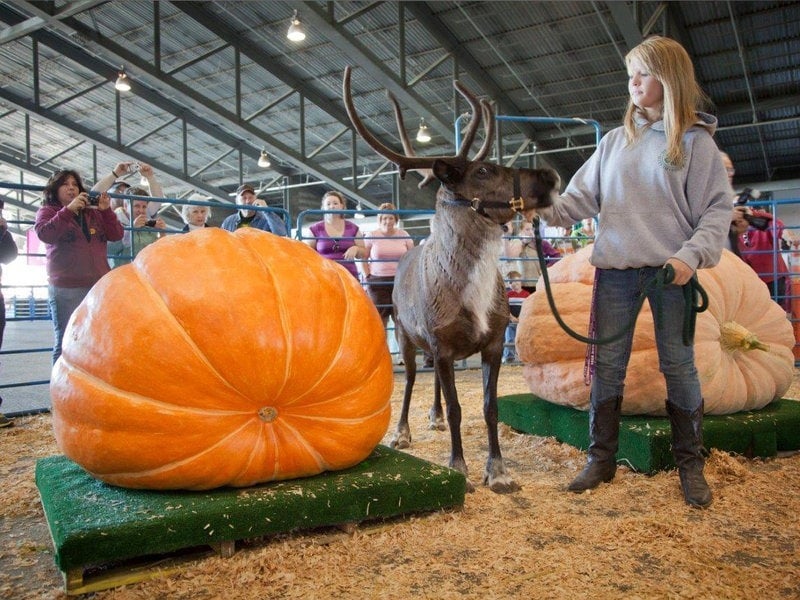 7. Giant rutabagas at Alaska State Fair 2009.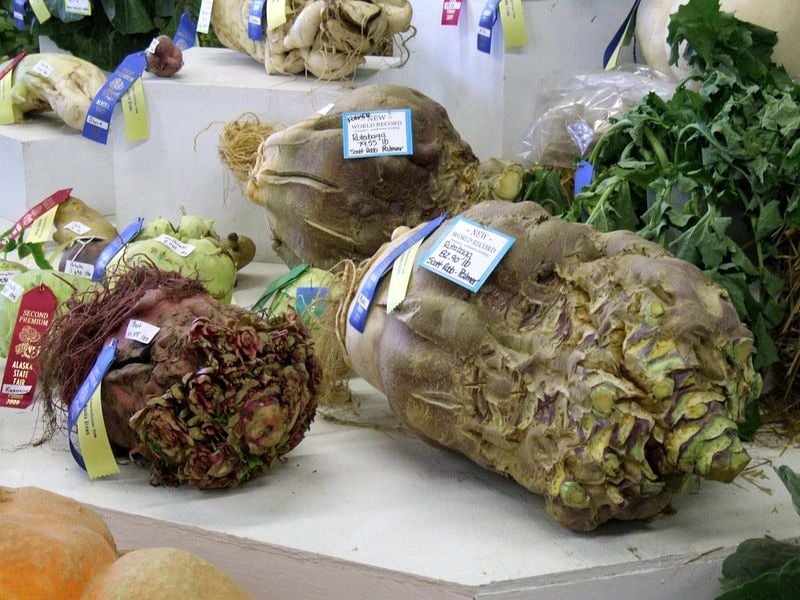 8. Vegetables at the Alaska State Fair 2009.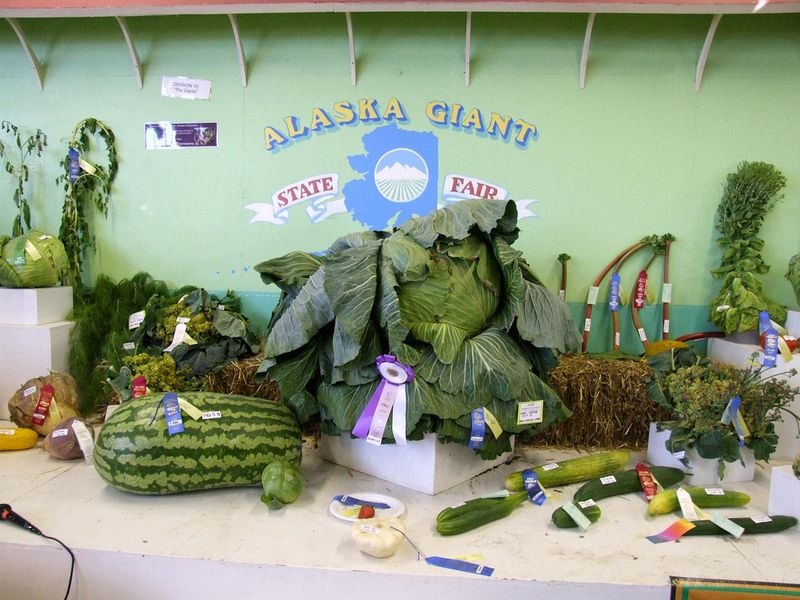 9. Why do vegetables grow so big in Alaska? Because of the sun..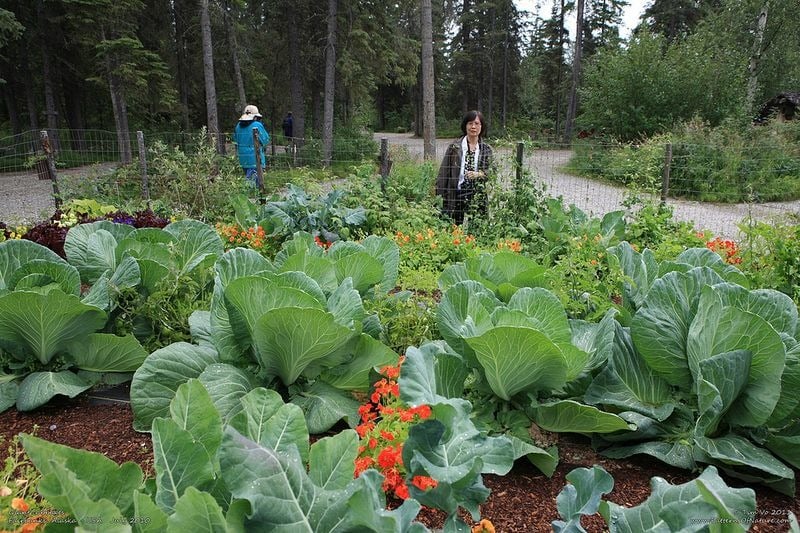 What do you think About this Article?
We want to hear from you ! Share your comments below.

H/T: amusingplanet.com
[divider scroll_text="Back To Top"]