The Wadiyar (alternatively spelt Wodeyer or Odeyer) dynasty was an Indian Hindu dynasty that ruled the Kingdom of Mysore from 1399 to 1761 and from 1799 to 1947. The kingdom was incorporated into the Dominion of India after its independence from British rule.
In Kannada, the word "Wadiyar" means "Lord" or "Lordship." Historical records use the term ″Wodeyar″ when referencing the dynasty's royal family members; the ″W″ is silent. In more modern Kannada transliteration, the variation ″Odeyar″ is also used.

The Story Behind Curse:
The story dates back to 1610.. The Wodeyars were no kings then. Raja Wodeyar was a chieftain under the Vijayanagar empire. Mysore was a small vassalage and came under the command of the viceroy of Vijayanagar at Srirangapatna, Tirumalaraja.
 The Viceroy of  Srirangapatna was Tirumala Raya, a distant relative of the Emperor of Vijayanagar, Venkatapathi Deva Raya. Both Tirumala and Raja Wodeyar were vying with each other for getting a toe hold over south Karnataka.
It dawned on Tirumala Raya that he had to bump off Raja Wodeyar if he wanted to wrest control of the Srirangapatna-Mysore-province. He hit upon an easy plan to eliminate his rival.
He invited Raja Wodeyar to a parade of his forces in 1610 and planned to have him killed there.
Unfortunately for Tirumala, Raja Wodeyar discovered this plot and attacked Srirangapatna and captured it overthrowing Tirumala and establishing his rule. Tirumala fled to a village of Malangi with his wife, Rani Alamelamma.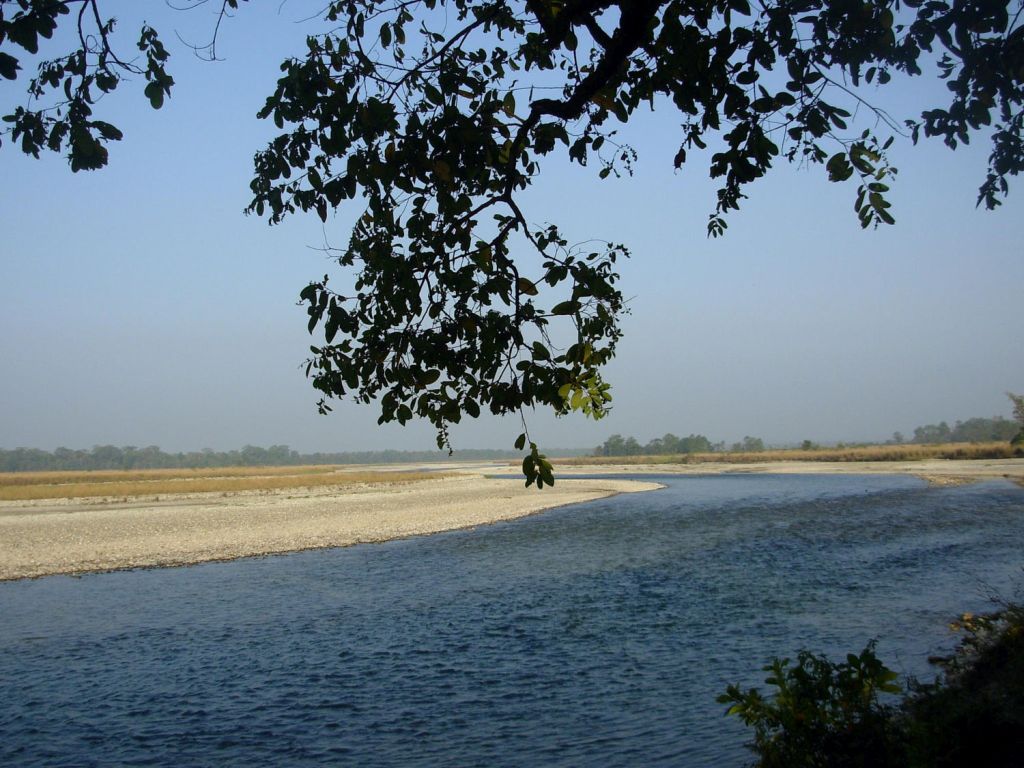 Raja Wodeyar wanted to take revenge against his defeated foe and hence ordered all the Tirumala's property confiscated. Rani Alemelamma had brought with her all her jewellery which she would lend to the Sriranganathaswamy Temple at Srirangapatna. To reclaim these jewels, Raja Wodeyar sent his soldiers to Malangi.
The soldier arrived at Rani Alamelamma's residence on banks of Talakad. The Rani was taken by surprise. She put all the ornaments she could find in a chest and made a secret exit from the palace. When Raja Wodeyar's soldiers barged in Rani's apartments, they saw a dazzling apparition making its way towards the riverside. Sensing that Rani might escape, they pursued her. But by then the Rani had climbed a cliff that overlooked the torrents of Cauvery.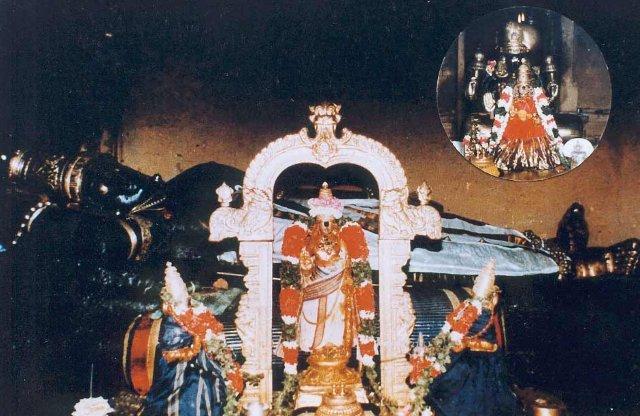 She cried to the troops in loud voice "Go tell your viceroy that in life in vanquished us but not in death. Honour is more important to us than life and he has tried to acquire it.Realising that she had to give the jewels to the Wodeyar's soldiers or die, she plunged into the Cauvery, but not before uttering the curse The with folded hands and closed eyes, she prayed to Lord Venkateshwara and said "O'Lord, if I have been ever sincere to you as a devotee and a faithful wife of my husband, grant me this dying wish that would be a curse for the arrogant Viceroy of Srirangapatna.
Talakadu Maralaagali
Malangi Maduvaagali
Mysuru Dhoregalige Makkalagade hogali!
May Talakdu be filled in sand, Malangi become a whirlpool and may Mysore kings never beget children.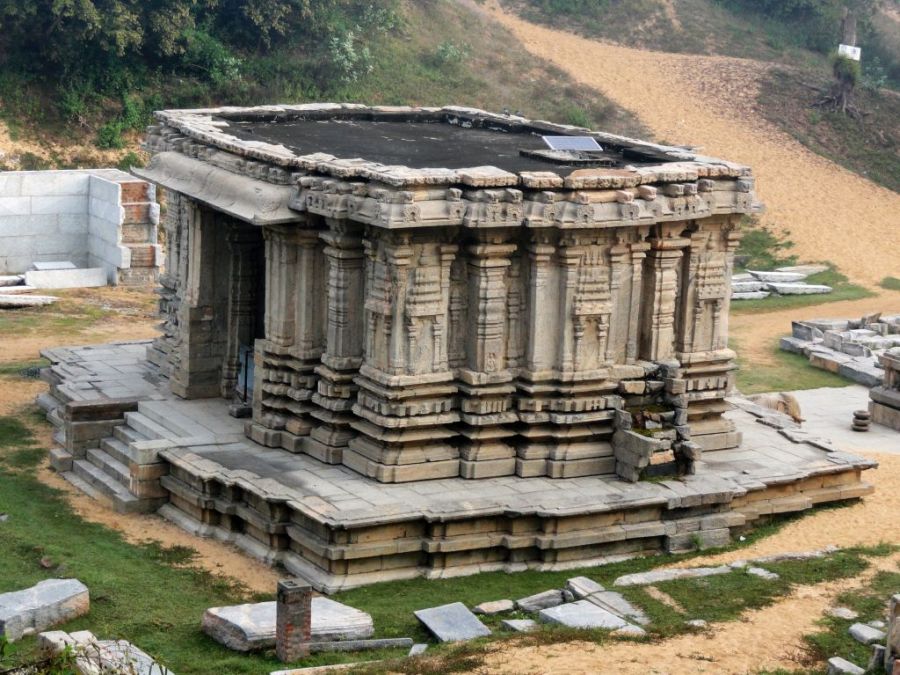 There are many stories on why she jumped into the Cauvery. One story says Raja Wodeyar desired to have her, Another says he wanted her jewels The third says a priest of the Ranganatha Temple in Srirangapatna wanted the jewels of the Lord back. The jewels were with Alamelu.
Whatever the reason, we know two things for sure. Talakad was soon submerged in sand and the Wodeyars had heirs only on alternate generations.  Even today, several temples of Talakad are buried in sand and the Wodeyars have this recurring problem of heirs and this has been continuing since the time of Raja Wodeyar.
THE WADIYAR SUCCESSION
The history of the erstwhile Mysore Empire dates back to 1399 with
1. Aadi Yaduraya ascending to throne
2. Hiriya Bettada Chamaraja Wadiyar 1423-1459
3.Thimmaraja Wadiyar I 1459-1478
4.Hiriya Chamaraja Wadiyar II 1478-1513
5.Hiriya Bettada Chamaraja Wadiyar III 1513-1553
6.Thimmaraja Wadiyar II 1553-1572
7. Bola Chamaraja Wadiyar IV 1572-1576
8.Bettada Chamaraja Wadiyar III 1576-1578
9.Raja Wadiyar I 1578-1617
(Curse begins in 1612: A widow Alamelamma curses wadiyar dynasty with no direct progeny after raja wadiyar tries to take some jewellery from her)
10.Chamarajarasa Wadiyar VI 1617-1637
11.Raja Wadiyar II 1637-1638
12. Kantirava Narasaraja Wadiyar I 1638-1659
13.Dodda Devaraja Wadiyar 1659-1673 (adopted son)
14.Chikka Devaraja Wadiyar 1673-1704 (adopted son)
15.Kantirava Narasaraja Wadiyar 1704-1714
16.Dodda Krishnaraja Wadiyar I 1714-1732
17.Chamaraja Wadiyar VII 1732-1734 (adopted son)
18.Krishnaraja Wadiyar II 1734-1766 (adopted son)
19.Nanjaraja Wadiyar 1766-1770
20. Bettada Chamaraja Wadiyar VIII 1770-1776
21.Khasa Chamaraja Wadiyar IX 1776-1796
22.Krishnaraja Wadiyar III 1799-1868
23.Chamaraja Wadiyar X 1868 – 1894 (adopted son)
24.Krishnaraja Wadiyar IV 1902-1940
25. Jayachamaraja Wadiyar XI (1940-1947) (adopted son) Maharani Tripura Sundari Ammanni
26. Srikantadatta Narasimharaja Wadiyar Bahadur (1953-2013)
27. Yaduveera Krishnadatta Chamaraja Wadiyar (2015–presentadopted by Pramoda Devi, Srikantadatta Narasimharaja Wadiyar's widow, as her son)
Talkad: The Curse of the Queen (Part 1)
Talkad: The Curse of the Queen (Part 2)
See also:
हिन्दू मान्यताओ के अनुसार अमरत्व प्राप्त है इन ८ चिरंजीवियों को
Life Management Lesson from Samudra Manthan | Story in Hindi
14 amazing Facts You Should Know About Buddhism
15 amazing Facts You Should Know About Tirupati Balaji
If you like this post, Then please, share it in different social media. Help our site to spread out.
[divider scroll_text="Back To Top"]