Bharti Airtel has launched its 4G services in 300+ City across India. In order to use this 4G network it is a prerequisite for Airtel subscribers to change their existing 3G sim cards with an upgraded 4G compatible Sim. The 4G smart sim by airtel is totally free & comes as a kit with a Nano sim along with two adapters for making it compatible with Micro and Mini sim based smartphones.
The process of sim swap is common for both Prepaid and postpaid subscribers. The sim is backward compatible to 3G and 2G networks in regions which are not covered by Airtel 4G. Airtel currently offers 4G at 3G rates, where a subscriber with a 4G compatible handset and sim will get 4G services on his existing 3G voucher. Airtel also offers double data benefit for two months for customers buying a new Huawei Honor smartphone from flipkart.
Many customers across the regions, especially those on premium plans, are getting messages asking if they want to shift to 4G. This is how to activate airtel 4g sim:
1. You will get an SMS asking if you would like to opt for the new service. Those who don't get the same can go to the Airtel 4G SIM swap page and request a new SIM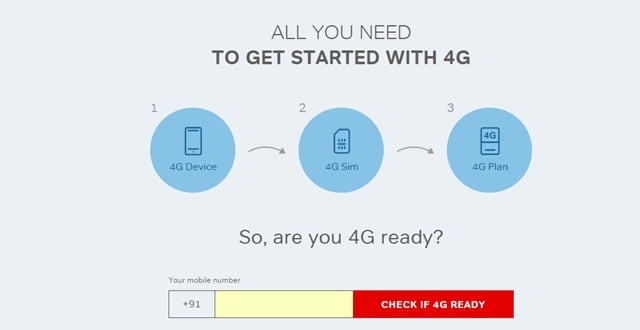 2. Once you request for a new SIM, Airtel will try and deliver it at your address within four hours. While not everyone is getting it within four hours, most SIMs seem to be delivered within the same day. Airtel is delivering only smart SIMs for its 4G service, so there is no need to get them cut for newer phones.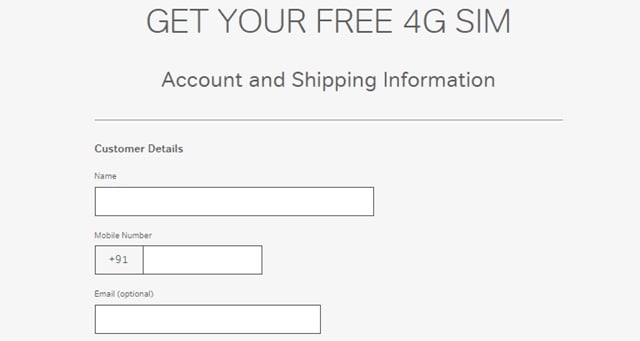 3. To change the SIM, you need to send the 20-digit number at the back of the new card to 121 prefixing SIM. When the request is accepted, select 1 to confirm.

4. Within a few minutes the service on your existing SIM will stop. Once that happens, insert the new SIM and wait for the network to show up.

5. Within a minute of so, you should get a message with the new Internet settings. The 4G service is ready to go.
For me the entire process from the first SMS (step 3) with the SIM swap request happened within 12 minutes. The SIM delivery happened the same day, but not within 4 hours as promised. And I personally know people who have waited for over a week and have not got the SIM yet.
You might also like Airtel 4G New Ad Girl: Sasha Chettri | 12 Personal Life Selfie Photo

Airtel 4G is actively becoming a thing of reach for the Common Household and here's how you can get it

[youtube width="800″ height="500″]https://www.youtube.com/watch?v=CT5-Ft3tPp4[/youtube]

What's more? Airtel customers can now download unlimited songs for free on Wynk Music and also enjoy 5 free movies on Wynk Movies. Both these offers however do not include any waiver on data streaming on these apps, data charges will continue to be applicable as per usage.

How To activate airtel 4g sim services Airtel 4g services networks available in Kolkata, Bengaluru, Pune, Chandigarh,mohali, panchkula, Hyderabad, Kolkata areas get more internet speed high speed most advanced 4G LTE technology with Airtel 4G Services Fastest high speed users . Airtel provides New 4G Services to Customers For High-Speed Internet, Video Calls data charages also applied Migrate 3G Sim to 4G Sim Simple format procedure. Visit Near airtel store Provide submit Contact details. they gives better service to You.
So Did You Like Airtel ?
We want to hear from you ! Share your comments below.
[divider scroll_text="Back To Top"]