Be sure to check out the previous parts of Hiking Heaven Cliffs In Norway: Part 1: Trolltunga, Part 2: Kjeragbolten, Part 3: Preikestolen. A trip to any of these rocky spots require good hiking experience and no fear of heights. If you fit in the requirements, be sure to visit this places when you holiday in Norway. The iconic Svolværgoat is one of the most popular climbing destinations in Lofoten.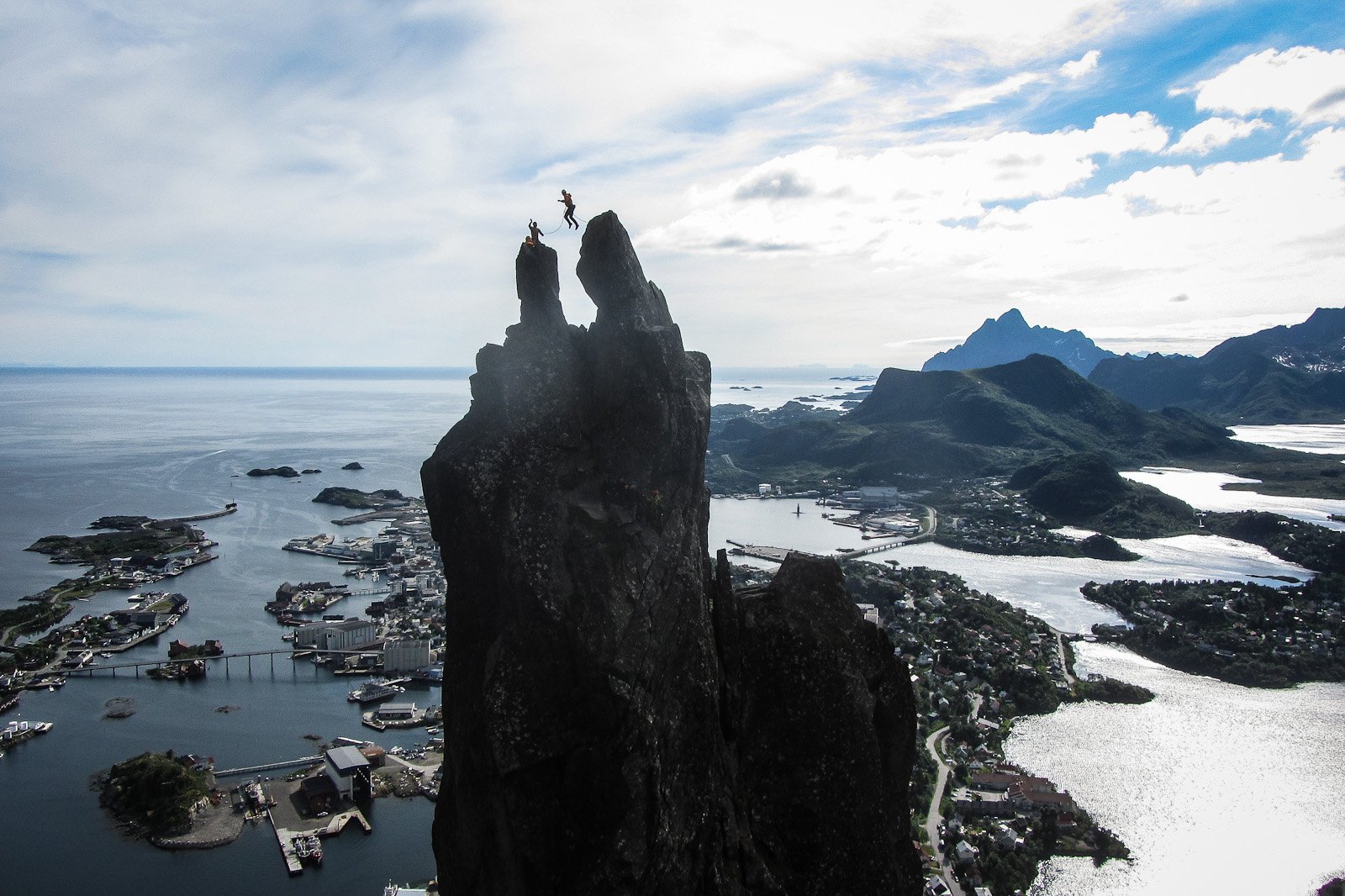 In this post of Incredible Cliffs in Norway series we will take a look at Svolværgeita, located near the extreme northern part of the country. Located in the town of Svolvær, this peak towers over the city at a height of 569m. The name is derived from the town name, Svolvær, and "geita" ("goat" in Norwegian) is a reference to the two rock formations at the summit, which resemble a goat's horns.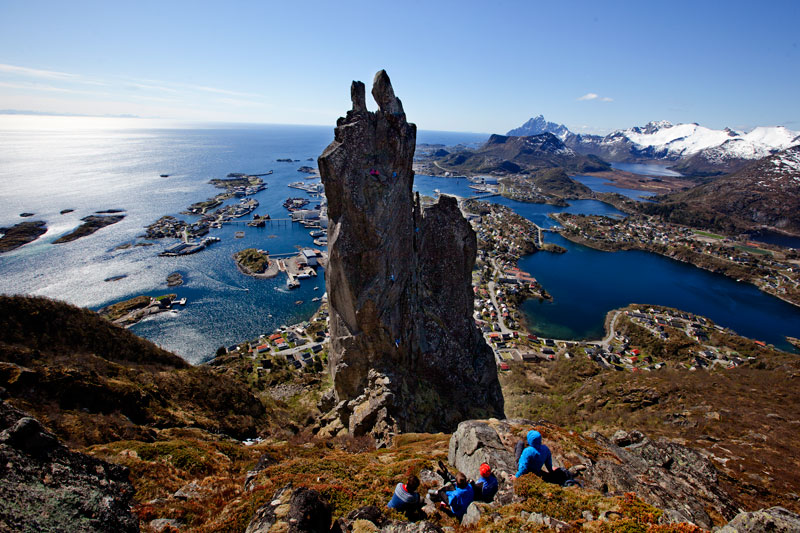 Deviating from the previous cliffs in this series, Svolværgeita is not a simple hike; it is much more technically-challenging and necessitates, for the average tourist, an experienced guide. Northern Alpine Guides is one such tour operator and offers four different routes to the summit, depending on your climbing skill and experience. The climb takes about 3-4 hours depending on how many times you need to change your crapped pants and will run you about $250 USD if you can find some friends to come with you or $500 USD if you decide to climb it alone with your guide.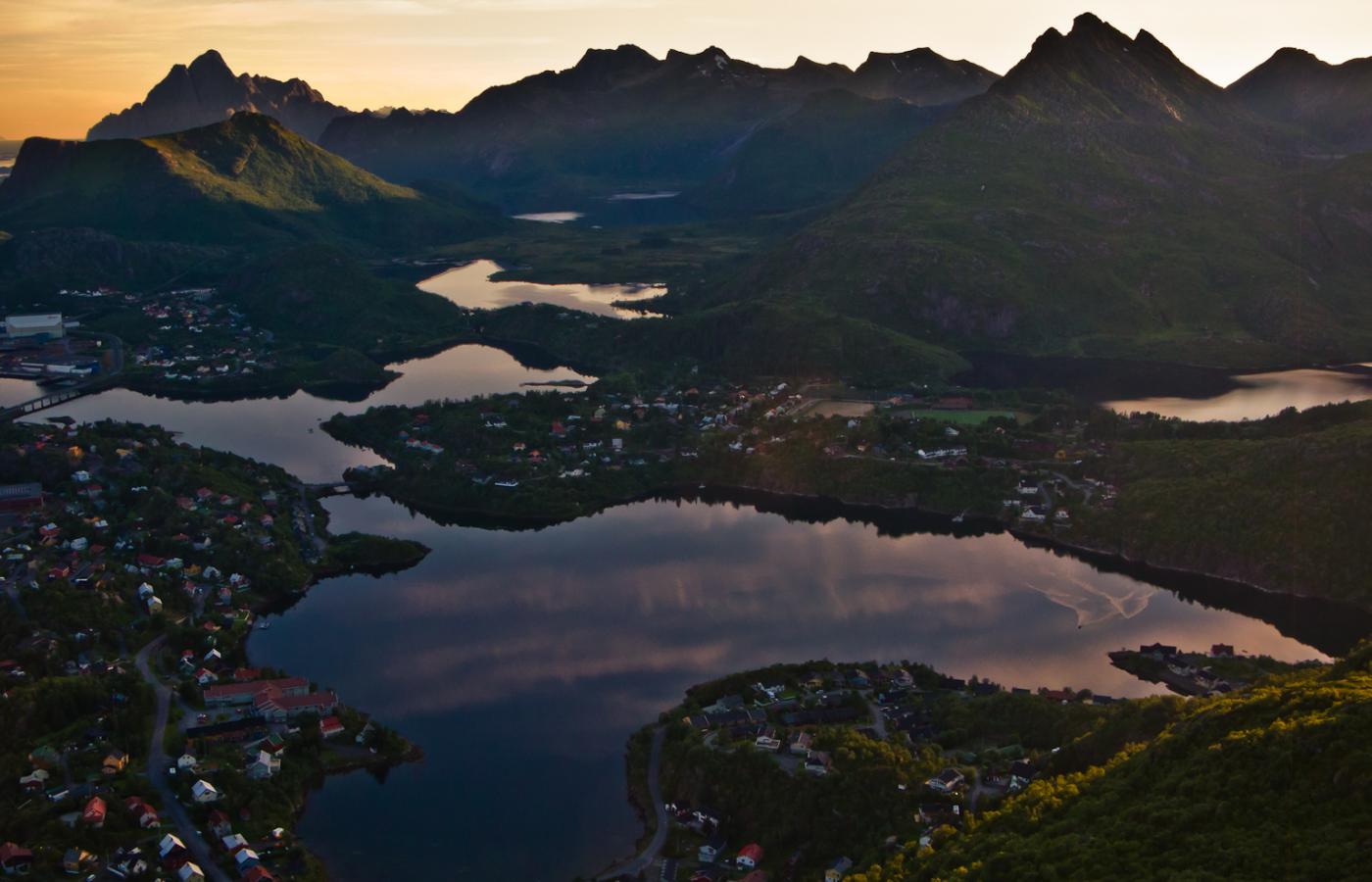 Assuming you reach the summit death-free, there is a traditional ceremony that adrenaline junkies like to perform at the top. It's known as "Jumping the Goat's Horns". I'm not sure that needs much explanation; if you're picturing jumping from one peak to the other then you are correct. The two horns are named Storhorn and Lillehorn and the gap between them is a measly 1.5m. You can do it! Ironically though, the town cemetery is located directly below!

Watch YouTube Video of Jumping the horns, Svolværgeita Norway
[youtube width="800″ height="500″]https://www.youtube.com/watch?v=j8jbFtyf4AU[/youtube]

Despite the rocks looking tricky, Northern Alpine Guides offer the climbing tour as a half day option. Your guides are limited to three climbers and they'll help you pick a route that's right for you — some climbers go for the traditional route originally climbed in 1910, others pick even more challenging paths. Either way, you're looking at around £120 per person based on a two man guided climb. All equipment is included, so you just have to turn up fit and ready to make that jump.

Skiing, climbing, hiking, fishing, and cycling: There are not many, if any, countries with better opportunities and a more breath-taking scenery when it comes to skiing, climbing, hiking, and cycling in the mountains along the Norwegians fjords. There are easily accessible and extensive networks of well-maintained trails and routes all over Norway, both along the coast and across summit hikes. Depending on your personal preferences you can enjoy a quiet evening whilst recovering from the daytime activities in everything from a hotel to self-catered cottages. To hike from cabin to cabin in the mountains is a Norwegian tradition. With almost 500 cabins operated by the Norwegian Trekking Association throughout Norway you are destined to find something for your taste. Particularly popular destinations for outdoor activities include Hardangervidda, Gudbrandsdalen, Jotunheimen, and Lofoten. If you are looking for a wonderful and affordable hiking, climbing, skiing or cycling holiday, then look no further. With its dense forests, summit hills and fjords, Norway is the place to go. For more information, click here: http://campaign.visitnorway.com/uk/Hiking-holidays-in-Norway/?filter=Home.

This is the last part of a 4-part article series on "Hiking Heaven Cliffs in Norway". we hope you enjoy this mini series about this beautiful european country Norway.

[divider scroll_text="Back To Top"]