In previous post, we looked at Trolltunga. Today, we adventure a little further inland along Lysefjord to Kjeragbolten.Hiking to Kjeragbolten was one of the absolute highlights of Norway trip. The Most Dangerous Stone In The World. The Kjeragbolten boulder is a huge rock wedged more than 1000 meters up between two cliff faces. The boulder is situated in the Kjerag mountain, in Norway.

Rumours say that the rock got stuck there sometime during the last ice age. Today, it's one of the most popular places to get your picture taken. Even though the boulder hangs more than a kilometer above the water below, and there's no hand rail or safety net, people walk (in some cases, crawl) out onto the rock for a photo shoot. Evidently the rock's surface is flat enough that walking out onto it is relatively easy. Just mind your steps and don't look down. If you get dizzy, you lose your balance and fall into the chasm below.
Kjeragbolten: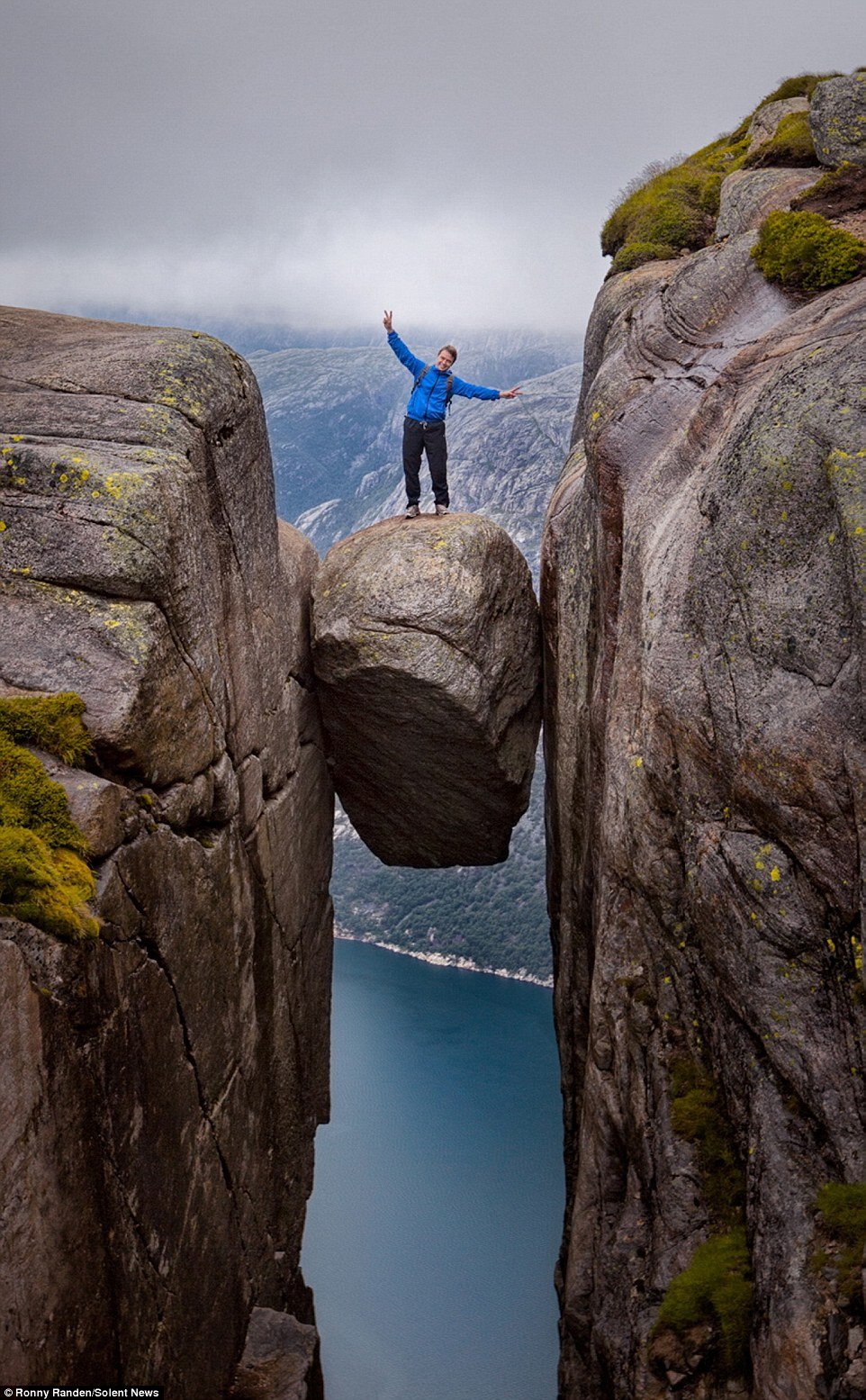 Kjeragbolten is essentially a boulder lodged in a giant crevasse between two rock faces of Kjerag mountain. The boulder stands 984m above Lysefjord below and has become a famous photo op for tourists in Stavanger. If you are daring enough, you can crawl out onto the rock, but be warned; just like Preikestolen, there are no guardrails here!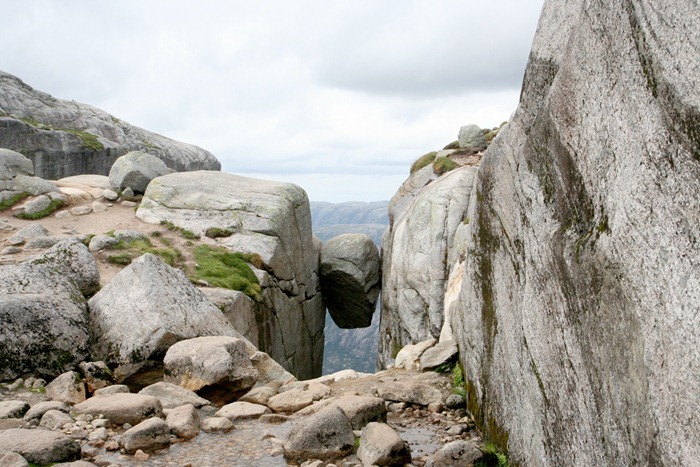 The picture says it all. Visiting Kjerag is a breathtaking experience of nature. The Kjeragbolten is a two meter wide boulder wedged in a mountain crevasse at the edge of the Kjerag mountain. Standing on top of it requires guts as the drop below is a clean 984 meters to the cold waters of Lysefjorden. Actually, Kjerag is a popular destination for base jumpers who go there to dive off the high cliffs. Others go there just to hop into the Kjeragbolten for a photograph.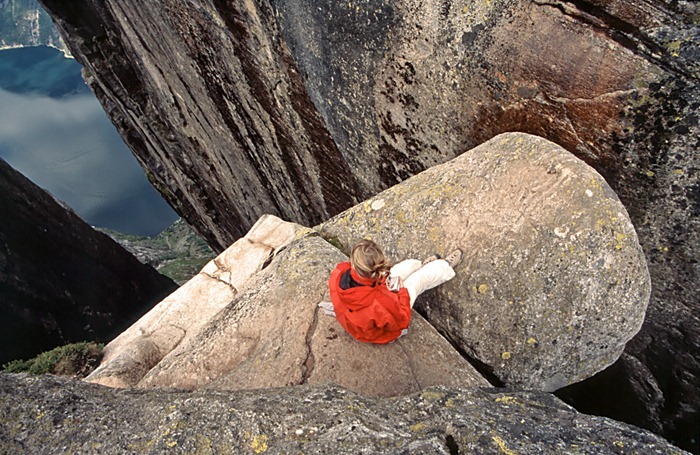 On the way to Kjeragbolten, spend some time on top of the Kjerag plateau. It is an increasingly popular BASE jumping spot. While it is technically still legal to BASE jump from here, this may change in the near future given the rise in the number of accidents. The entire mountain of Kjerag has become a very popular hiking spot, especially given the recent crowds at Preikestolen. The hike to the boulder is not technically challenging, but it's still a healthy climb of approximately 3 hours, definitely enough to get the blood pumping. The mountain itself is located 2 hours from Stavanger and the best season to visit is June to September. Unlike Preikestolen, Kjeragbolten is, in fact, closed during the winter months.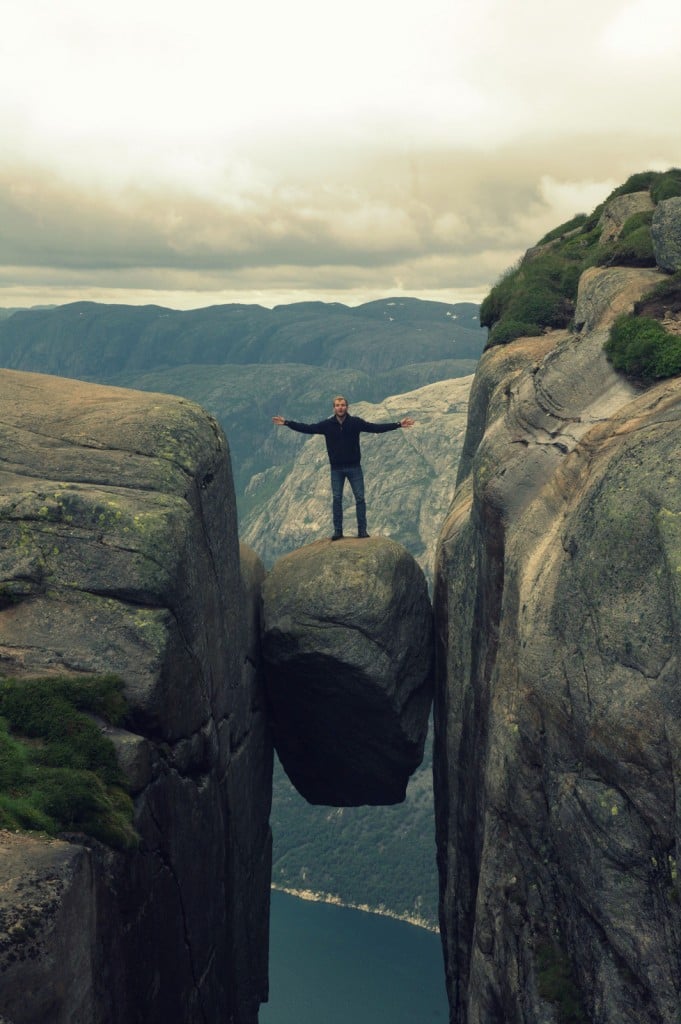 The only way to find out for sure is to book a ticket to Stavanger and explore this beautiful region of the world for yourself!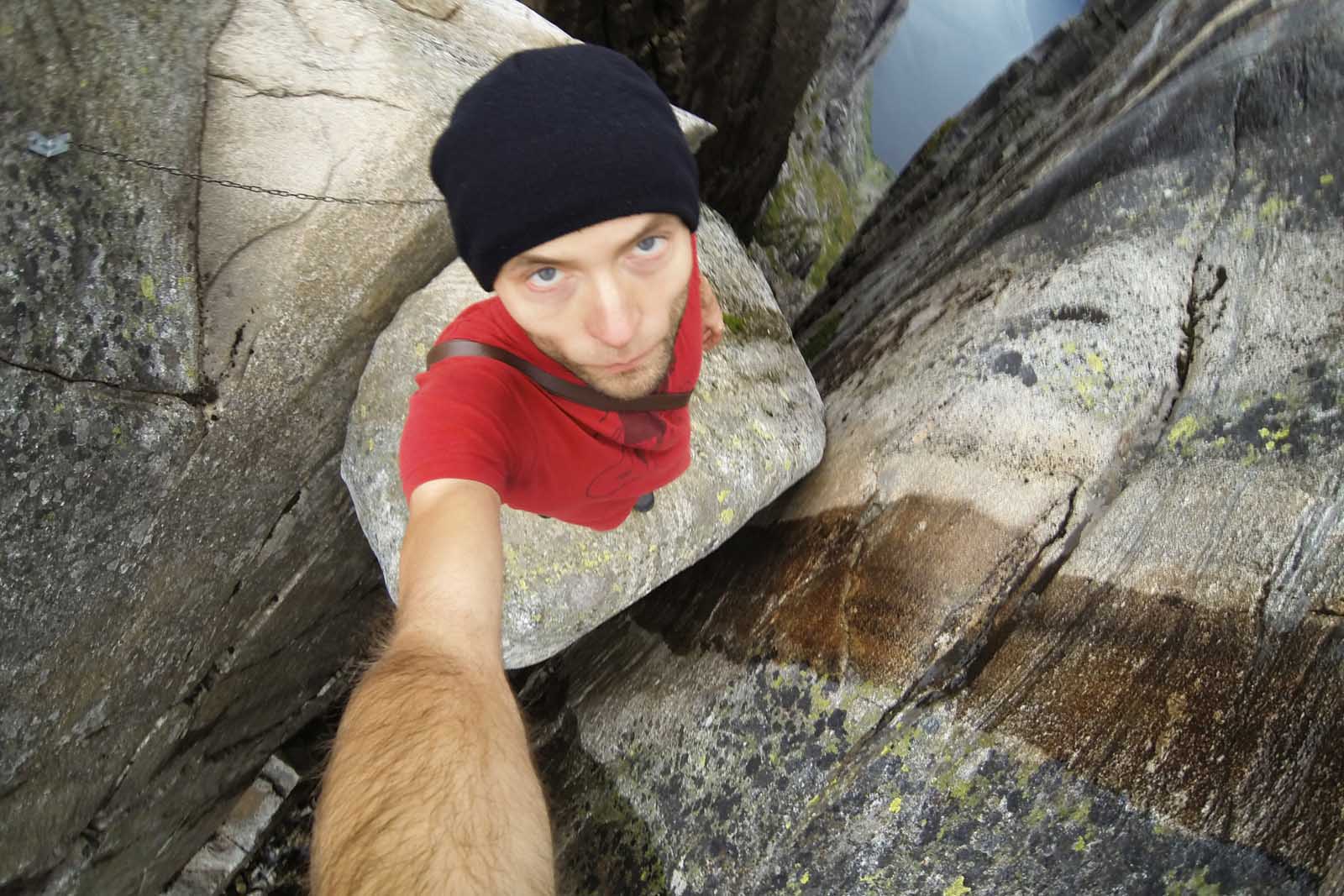 Watch YouTube Video of Kjerag Kickoff Weekend 2009 – Wingsuit BASE jumping
[youtube width="800″ height="500″]https://www.youtube.com/watch?v=oruOcvTQilI[/youtube]
What do you have to say about This Rock ?
Would you stand on Kjeragbolten ?
Click Here For Incredible Photo Of Hiking Heaven Cliffs In Norway: Trolltunga
Click Here For Hiking Heaven Cliffs In Norway – Part-III: Preikestolen | Pulpit Rock
[divider scroll_text="Back To Top"]