A 26-year-old Australian man who risked his life by diving into shark-infested waters to climb onto a rotting whale carcass has confessed that even his parents think he is an idiot.
Harrison Williams, of Quinns Rock, north of Perth, was videotaped jumping from his friend's boat and swimming across to the dead whale, because one of his mates said "it would be pretty funny to surf the whale".
Seven News footage showed several large great white sharks circling and feeding on the other side of the whale.
[youtube height="500″ width="800″]https://www.youtube.com/watch?v=FRokCtHARh0[/youtube]
Crew on the Westpac Lifesaver Helicopter snapped photographs yesterday of two huge sharks, one estimated to be 5.5 metres long, feeding on the whale.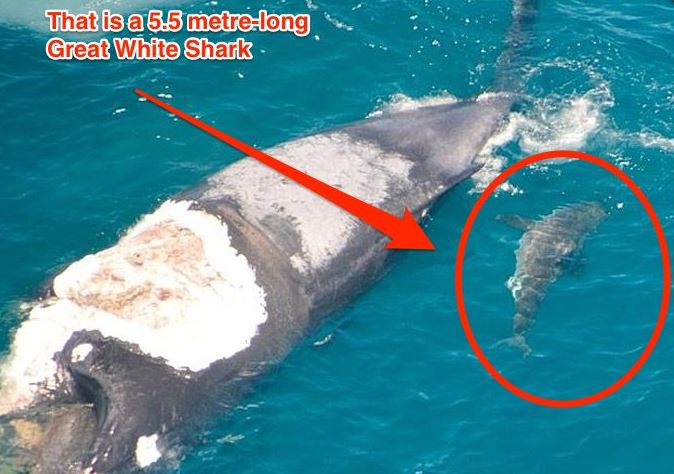 [divider scroll_text="Back To Top"]