When we hear "monster truck" we usually imagine a normal sized truck on a set of oversized wheels. This time Belarus auto enthusiasts took the monster truck meaning to a really "monster" level. Their creation has six pairs of wheels that can rotate practically in any direction and thanks to this it can climb any trench and other obstacles. Let's see how it looks. Who woulda thunk it? The creator of this massive monster truck was… a woman! Mirabile dictu! What'll that do to all those guys who hang those goofy "balls" on their trucks? Olga Petrova, the creator and builder of the truck. Enjoy 10 Photos Of Crazy Monster Truck Made By A Women.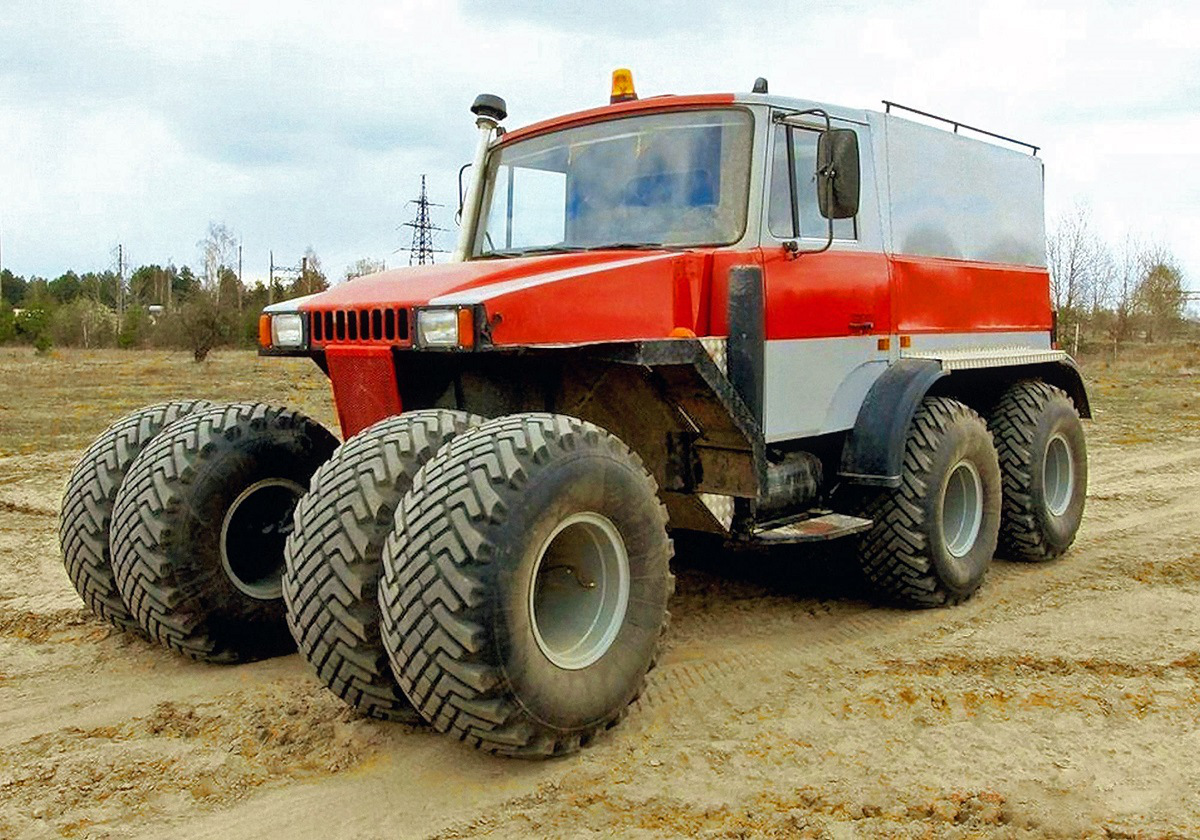 The auto body was taken from a regular "MAZ" truck. It was strengthen and put on the set of wheels which is an actual invention.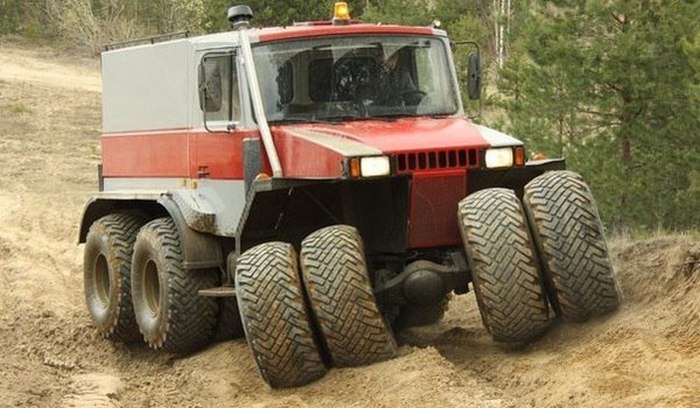 The whole set up is powered with a diesel engine with 122 hp.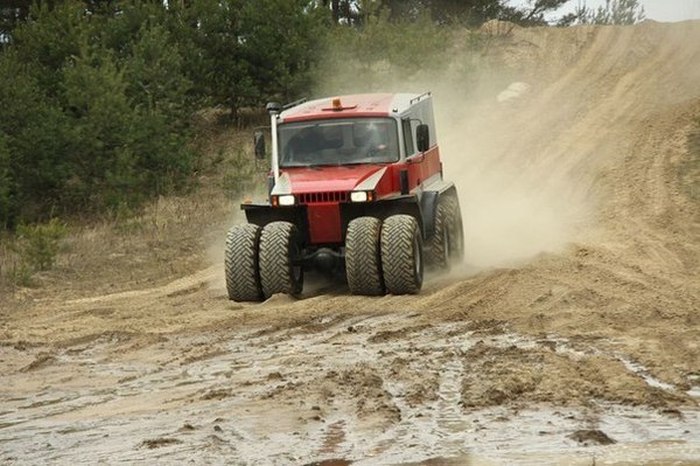 The truck can also be a fast mover.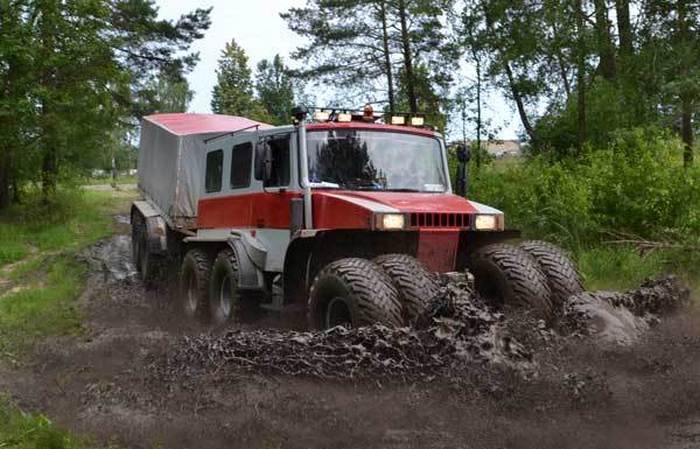 Look what it is capable of!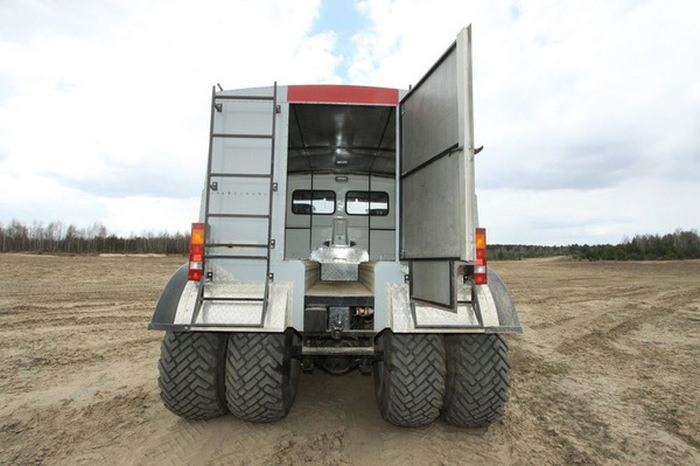 Ninety liter tanks coupled together and gives it 900 km of range.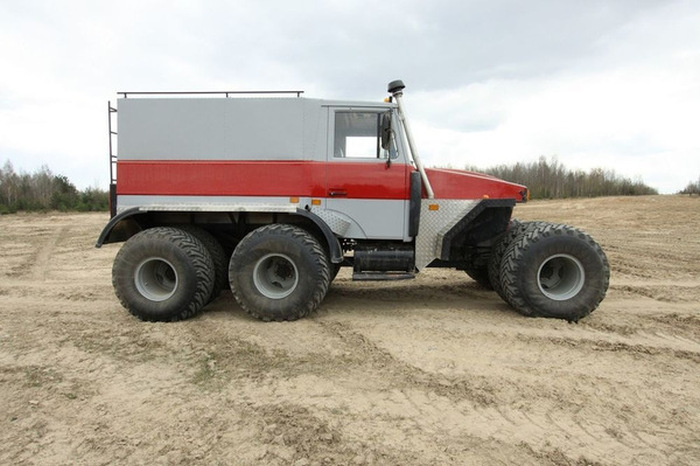 It can tow 1.5 ton trailer and same amount of load can be put in the car itself.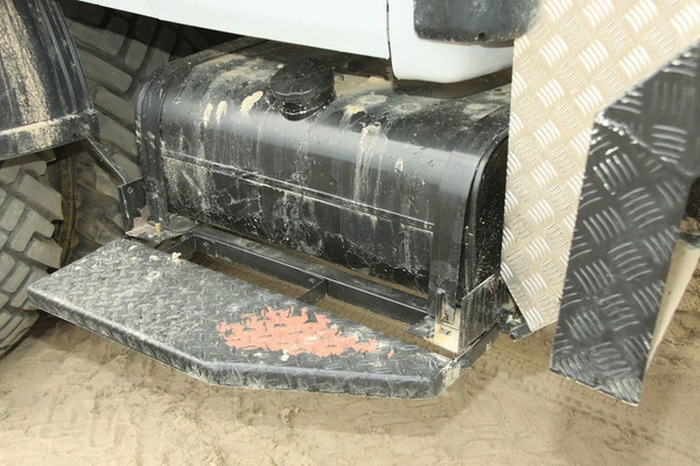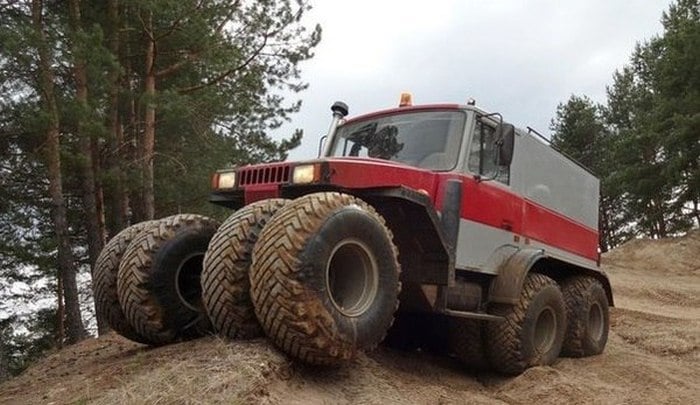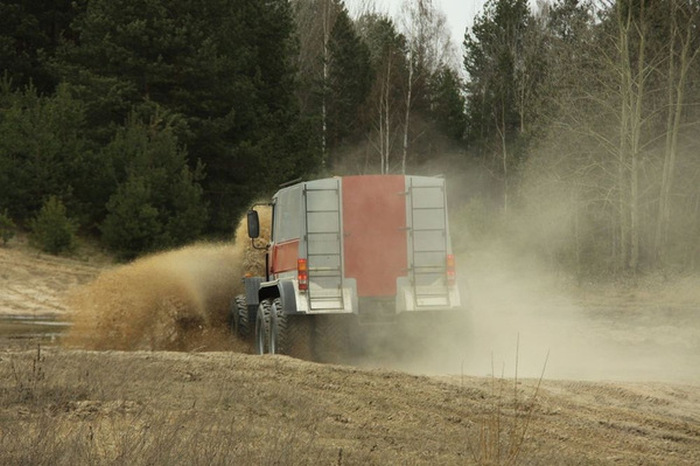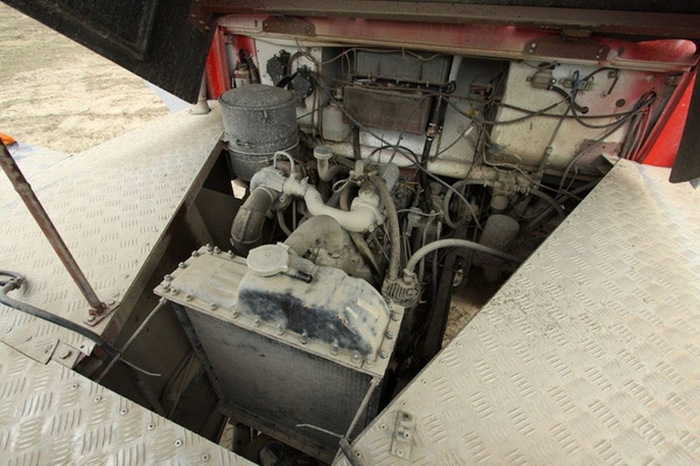 [youtube height="500″ width="800″]https://www.youtube.com/watch?v=uLbBx_25y3U[/youtube]
Watch YouTube Video of awesome creators of Twenty Trucks. Sing along as you watch one of the coolest Monster Trucks ever. Watch this famous 4×4 do donuts, wheelies and and some incredible jumps, including an explosive jump over a giant jet plane. And, of course, he crushes cars! He's a Monster Truck.

[youtube height="500″ width="800″]https://www.youtube.com/watch?v=ztP3CEe8-0Q[/youtube]
Watch YouTube Video of Amazing Russian/Ukranian Monster Truck KRAZ 255 B 6×6
If you like this post, Then please, share it in different social media. Help our site to spread out.

H/T: englishrussia.com
[divider scroll_text="Back To Top"]