In another mouth-watering clash, two heavyweights of Tennis go head-to-head in a battle for supremacy in French Open Final 2014.
Usually the history goes out of the window in finals, Nadal does hold an advantage over Djokovic, specially when we talk about the clay court.
Here is a snapshot of Head-to-Head between the two players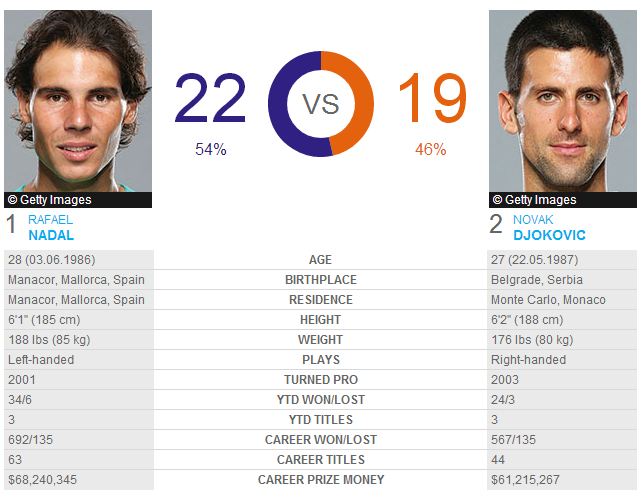 Anticipating a fantastic final between the two greats.
As we post the latest scoreline is

We will keep you posted with the result and match highlights.

[divider scroll_text="Back To Top"]