Kuandinsky Bridge over the Vitim River, located on the border of Zabaikalsky region and the Republic of Buryatia, is definitely one of the most dangerous road bridges in the world.
Traversing across snow and river is tough enough, but imagine having to use a rickety bridge to along the way. Meet the Kuandinsky Bridge, in Russia's Trans-Baikal Region. Spanning 570 meters over the Vitim River, this treacherous crossing is just over two meters wide and has absolutely no railing or other safety features to keep cars or people from falling into the frozen waters. Its decaying metallic structure has not been well maintained, but rather simply covered with old wooden railway sleepers that become slippery when frozen over with ice and snow.
Construction of the bridge was not completed, although it had begun more than 30 years ago. Local residents and travelers cross it at their own risk.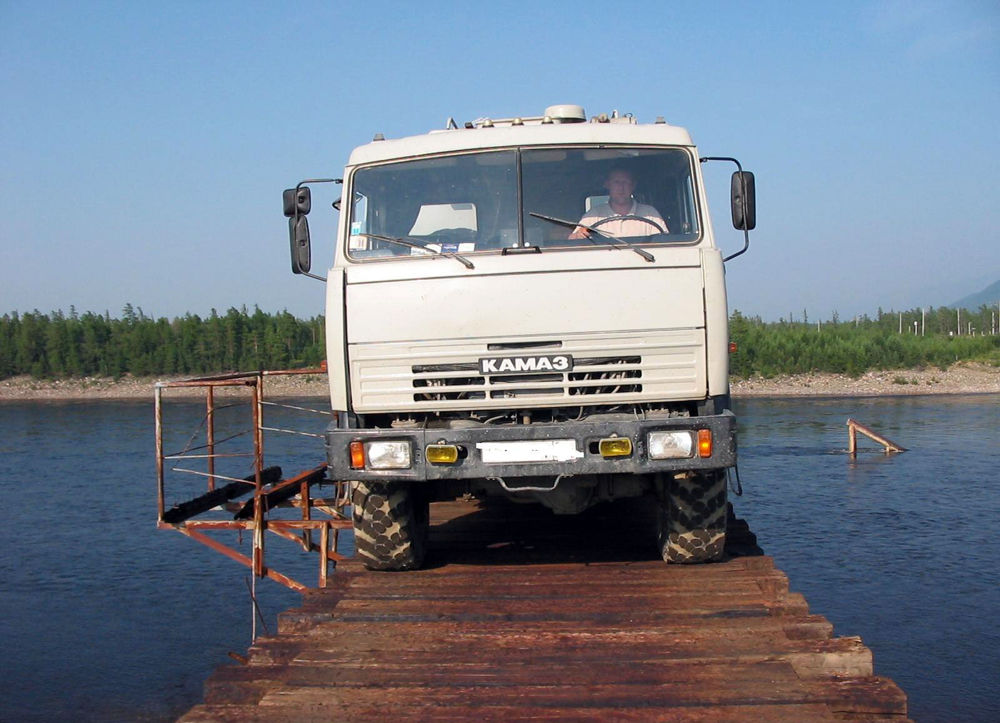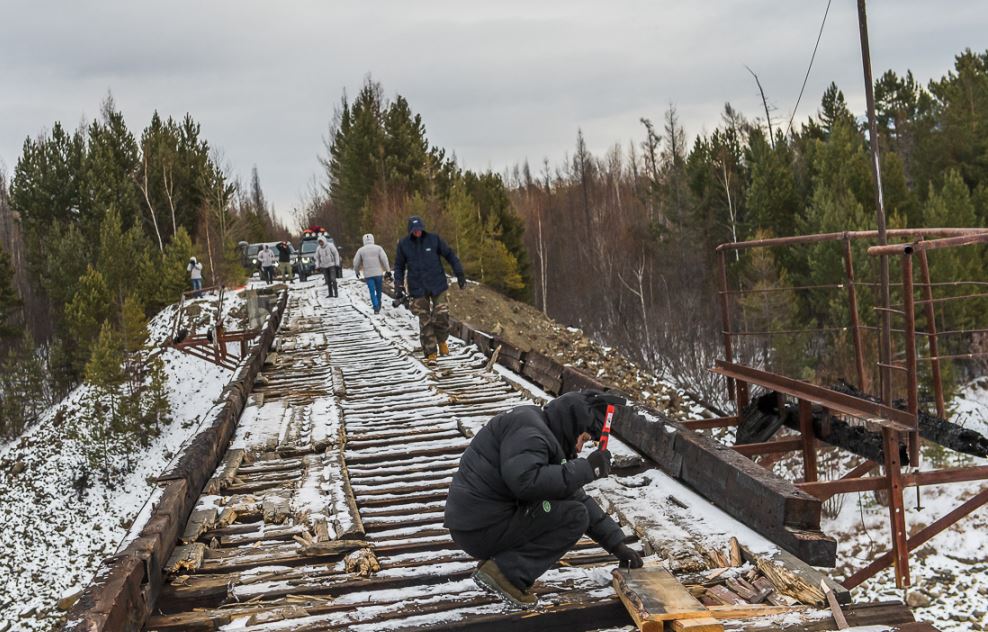 Originally designed as a railway bridge, as part of the Baikal–Amur Mainline, a 4,324-km-long railway traversing Eastern Siberia and the Russian Far-East, Kuandinsky (a.k.a Kalarsky) Bridge was never inaugurated, so the people of Kuanda, a nearby village of around 1,500 inhabitants, started using it to cross the Vitim River.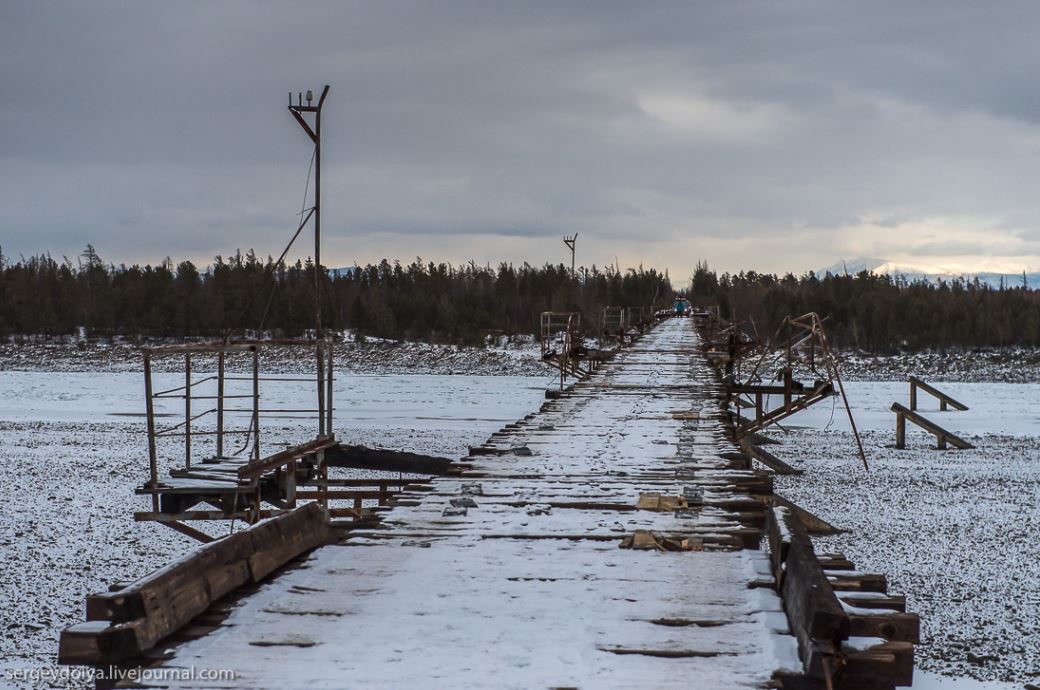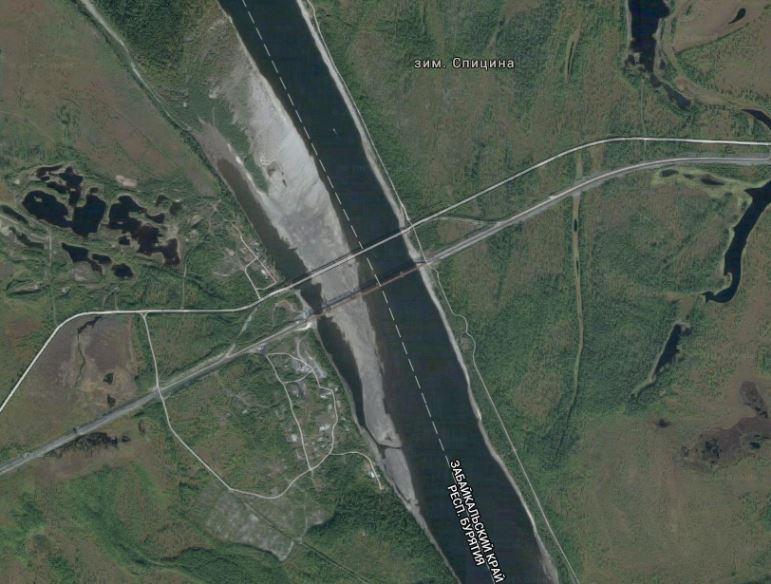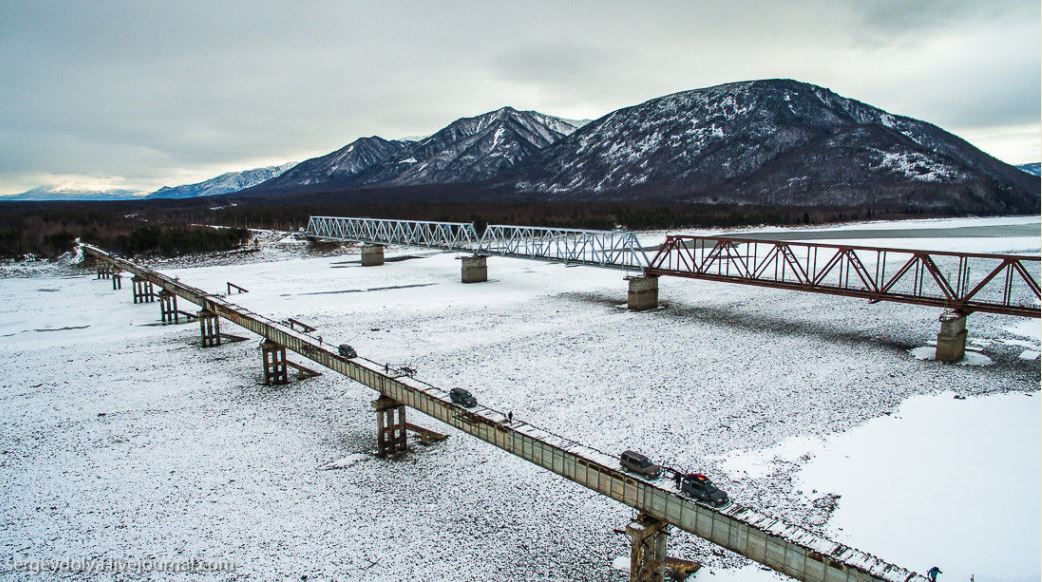 Crossing Kuandinsky Bridge in late Spring and Summer is a big challenge, especially for large trucks, but it's during the winter that it becomes truly scary. As if the reduced width, lack of railings and slippery wooden surface weren't enough to put drivers on edge, the strong side winds really get their blood pumping. Even the most experienced drivers cross the bridge with all their windows down to prevent the wind from pushing the cars to a watery grave.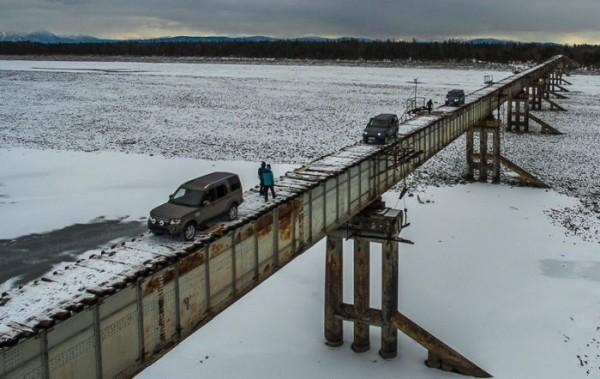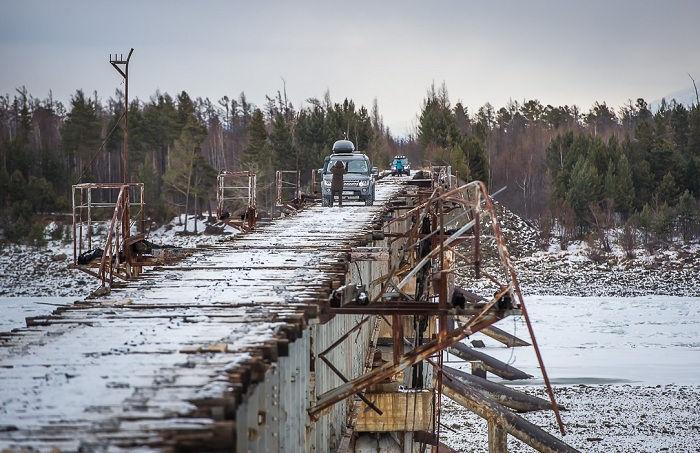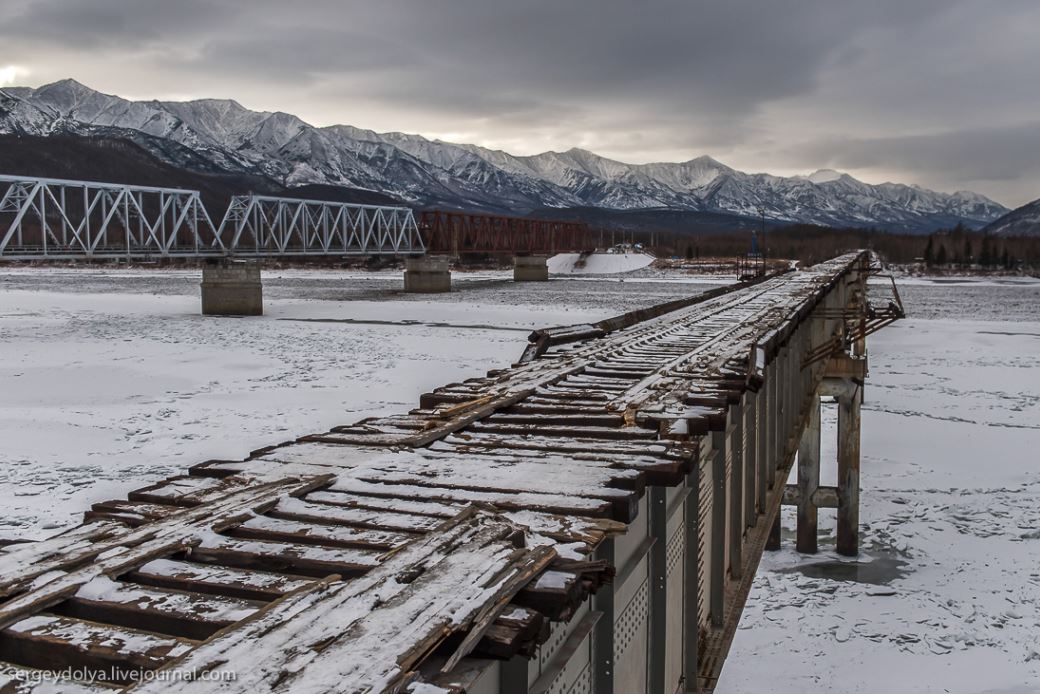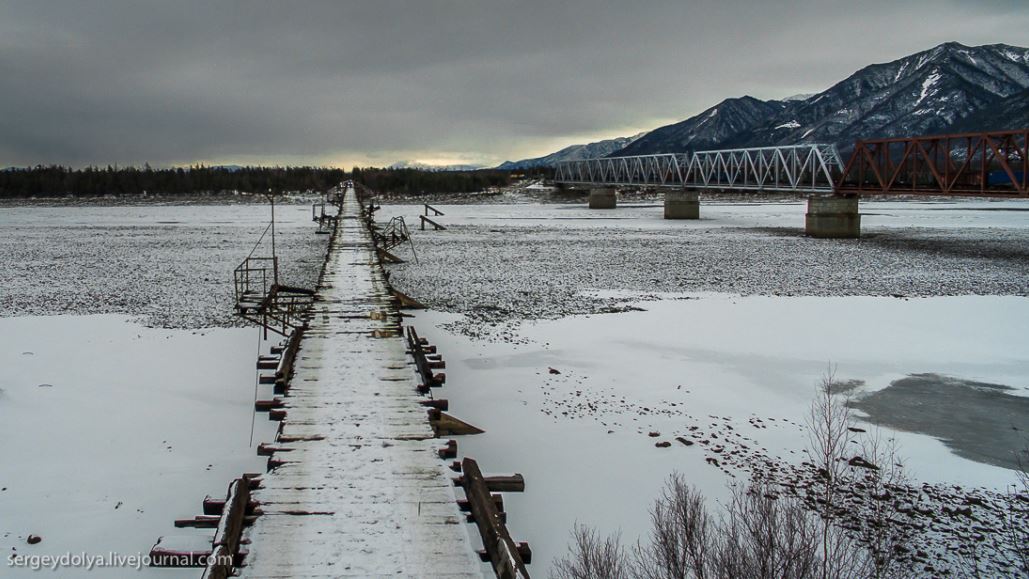 World's most dangerous road bridge. EXTREME
I don't believe I'd take the Challenge, DANGER AHEAD???
GPS: 56°13'20.39″N 115°43'54.06″E is 570 meters (1870 feet) Russia Siberia Vitim River crossing River Land Rover Discovery. The bridge is 15 meters above the water. It is the old railway bridge which are not attached sleepers.
Russian Trucks don't need Bridges || Meanwhile in RUSSIA Compilation || MIR 2015
There is no need for bridges for these Russian trucks and their drivers! Compilation of trucks driving in extreme conditions.
If you like this post, Then please, share it in different social media. Help our site to spread out.
See More:
8 Photo Of Japanese "Roller Coaster Steep Bridge" | Eshima Ohashi