What is UAN?
The Employees' Provident Fund Organisation has decided to allot a Universal Account Number (UAN) to all members of the Organisation. To start with, UAN has been already provided to members presently contributing to the fund. Employers can now download the list of UAN numbers and provide it to their employees by accessing the "UAN download list" in the Employer UAN Portal. This will facilitate online submission of transfer claims by members with an objective to make the transfer transparent, efficient and comfortable for employees. So to summarize You need UAN for quick and easy online transfer of EPF.
Universal Account number or PF number portability has been implemented by the organization. But do you know the status of your UAN—whether it has been allocated or not ? Your employer must give you the universal account number as soon as it gets from the EPFO. You can go and ask to the employer for your UAN. But before going to HR department, please do check the UAN status online from the EPFO portal.
Now question arises how to activate Universal Account Number?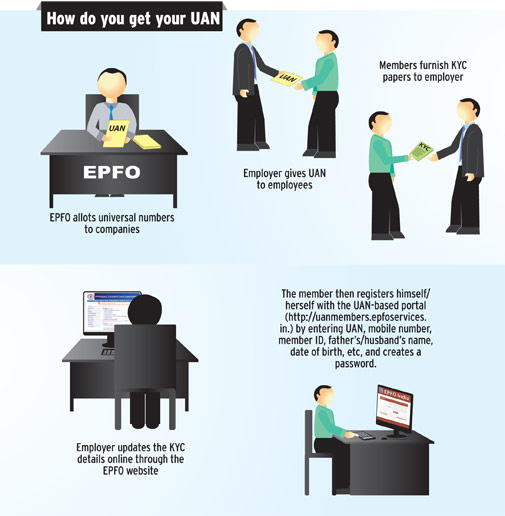 How to get your UAN
You may contact Universal Account Number (UAN) helpdesk at toll free no. 1800118005 from 09:15 AM to 05:45 PM on all seven days for any query relating to UAN / KYC Services.
Below is the simple and step by step procedure to do the same
Step 1. Keep your Universal Account Number and EPF number to start with. If you need information on how to know your UAN number, please read our article on the same.
Step 2. Visit http://uanmembers.epfoservices.in/ and scroll down and click on Any of the following links.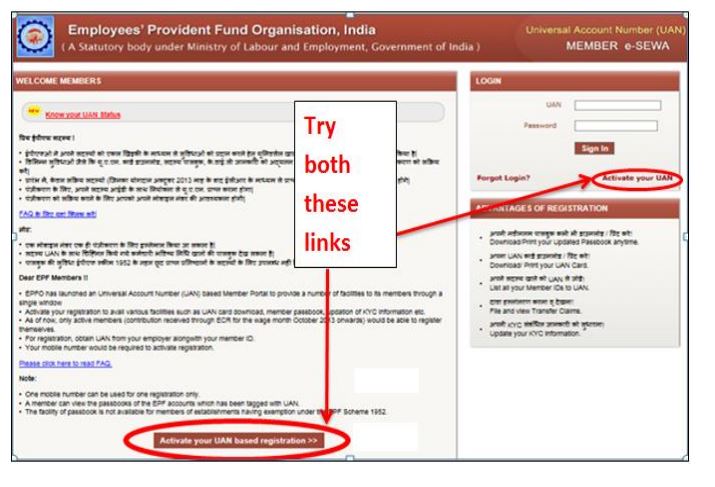 Step 3. Click on "I Have Read and Understood the Instructions".
Step 4. Enter your Universal Account Number, mobile number, state and EPF number as shown below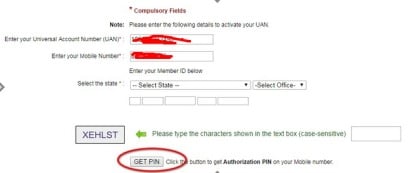 Step5. Now enter characters shown in the text box and click on get pin
Step6. After entering the details, enter the PIN recd in your mobile and submit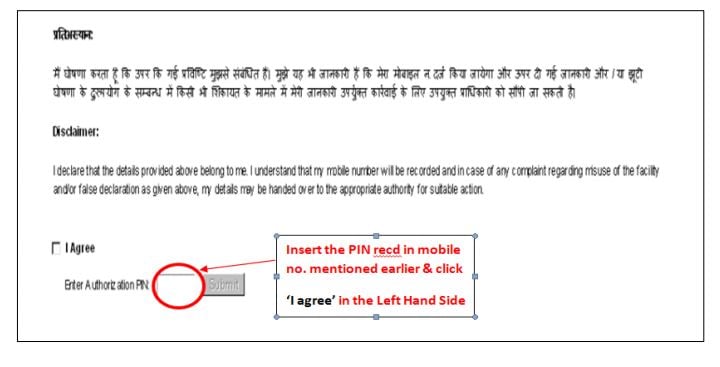 Step 7. Creation of Username and Password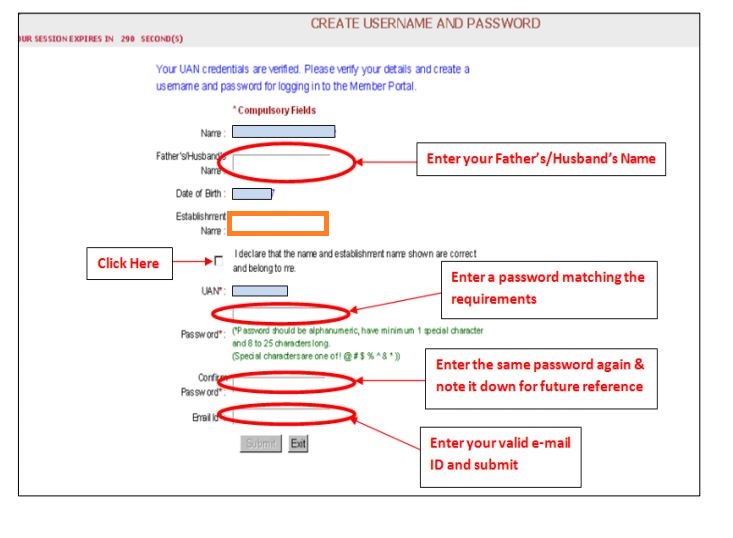 Step 8. UAN activation complete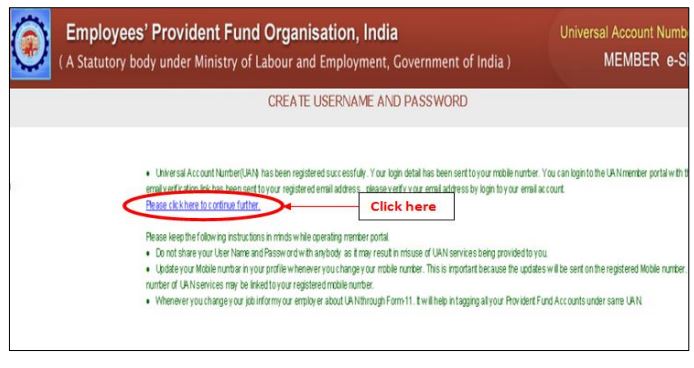 Step 9. Login page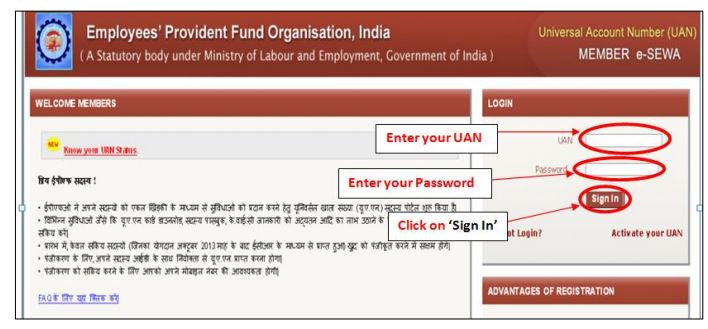 Step 10.You have logged in to your UAN Home page. You can now use the UAN portal as per your requirement.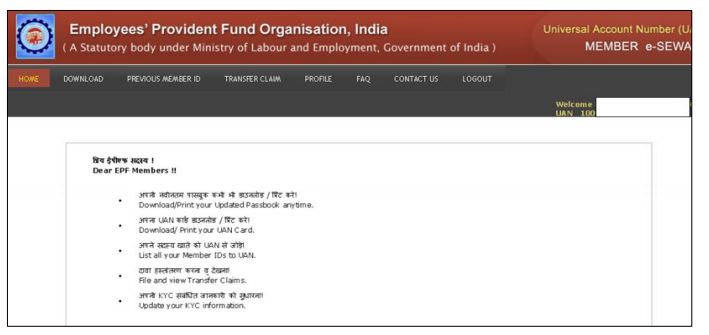 Read Also: Universal Account Number (UAN) Status Of EPF (Employee Provident Fund)