EXPERTLY balanced on a speeding motorbike, Gugulotu Lachiram is the world's finest exponent of Extreme Yoga. Using just the bike for support, the 40-year-old takes the ancient Indian discipline to new levels as he runs through a series of complex poses – while only a slip away from disaster. The high octane yoga guru, from Khammam in the Indian state of Telangana, has been hailed as a hero in his hometown on the back of his death-defying exploits.




[youtube width="800″ height="500″]https://www.youtube.com/watch?v=JojJnnGOv_4[/youtube]
1.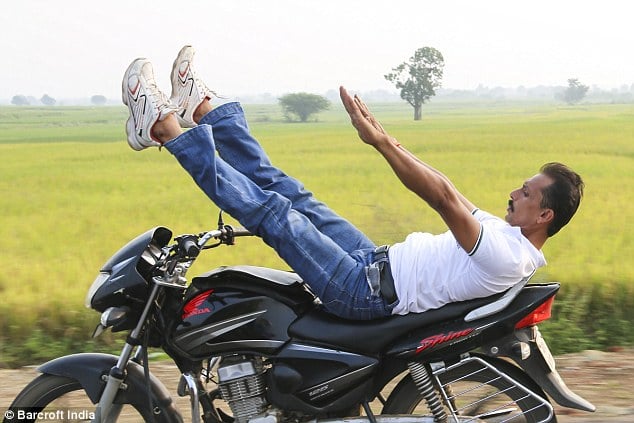 2.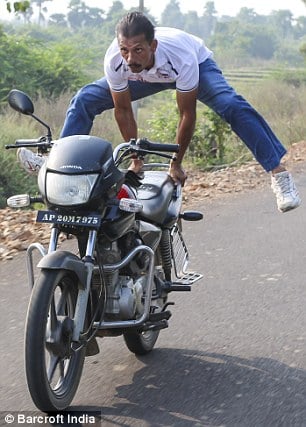 3.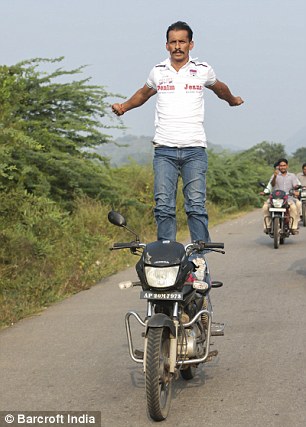 4.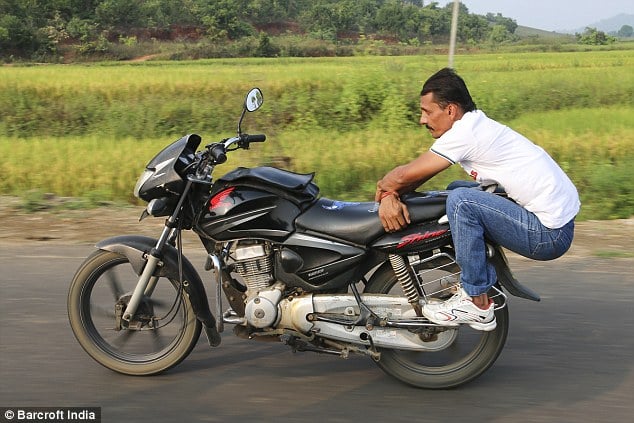 5.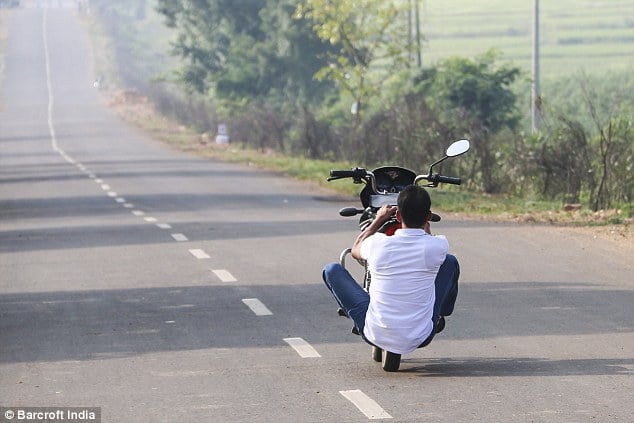 6.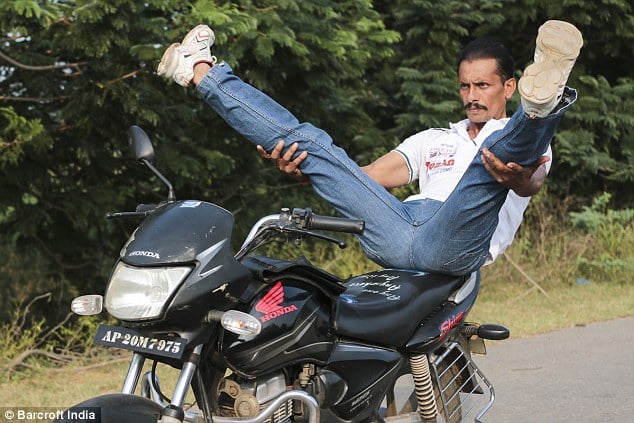 7.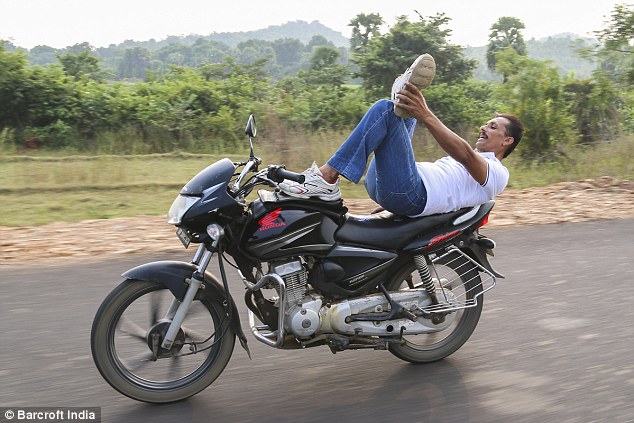 Now Just Do Me A Favour, Share This With Your Friends !!

Copyright: Barcroftmedia.com
[divider scroll_text="Back To Top"]