Each year millions of men and women go on pilgrimage in India. Most take a short break from their daily lives and return home upon the completion of their pilgrimage. Others spend years visiting sacred sites all across the country. Notable among these long-time pilgrims are the sadhus.
The Sanskrit term sadhu (pronounced sah-doo) refers to individuals who have chosen to live their lives apart from or on the edges of society in order to focus on their own spiritual practice. Members of different semi-monastic orders, sadhus are renunciates who have left behind all material and sexual attachments and live in caves, forests and temples all over India and Nepal. Some sadhus are elder men who have lived as householders and raised families before becoming sadhus, while others are young men who have become renunciates often in their late teens or early 20s (there are also female sadhus called Sadhvis). There are an estimated 4 or 5 million sadhus in India today and they are widely revered for their intense spiritual practices and holiness.
[alert type="alert-danger " title="Warning "]This contest may not be appropriate for viewers of a few countries and below 18 years age group[/alert]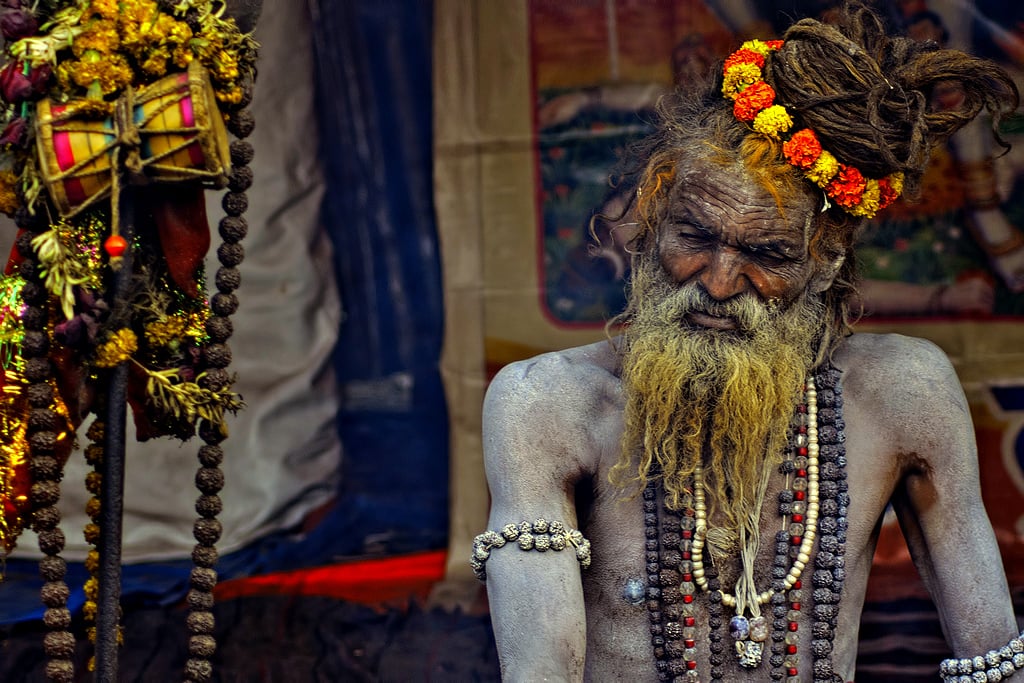 Meaning Of Sadhu:-

The Sadhu (also known as yogi and sanyasi), is a Hindu ascetic who has renounced caste, social position, money and authority, and occupies a special place in Hindu society. As one who seeks the Universal Soul in order to be absorbed in it, the Sadhu is set apart from the orthodox priesthood as renunciation is considered superior to the rituals of the priests.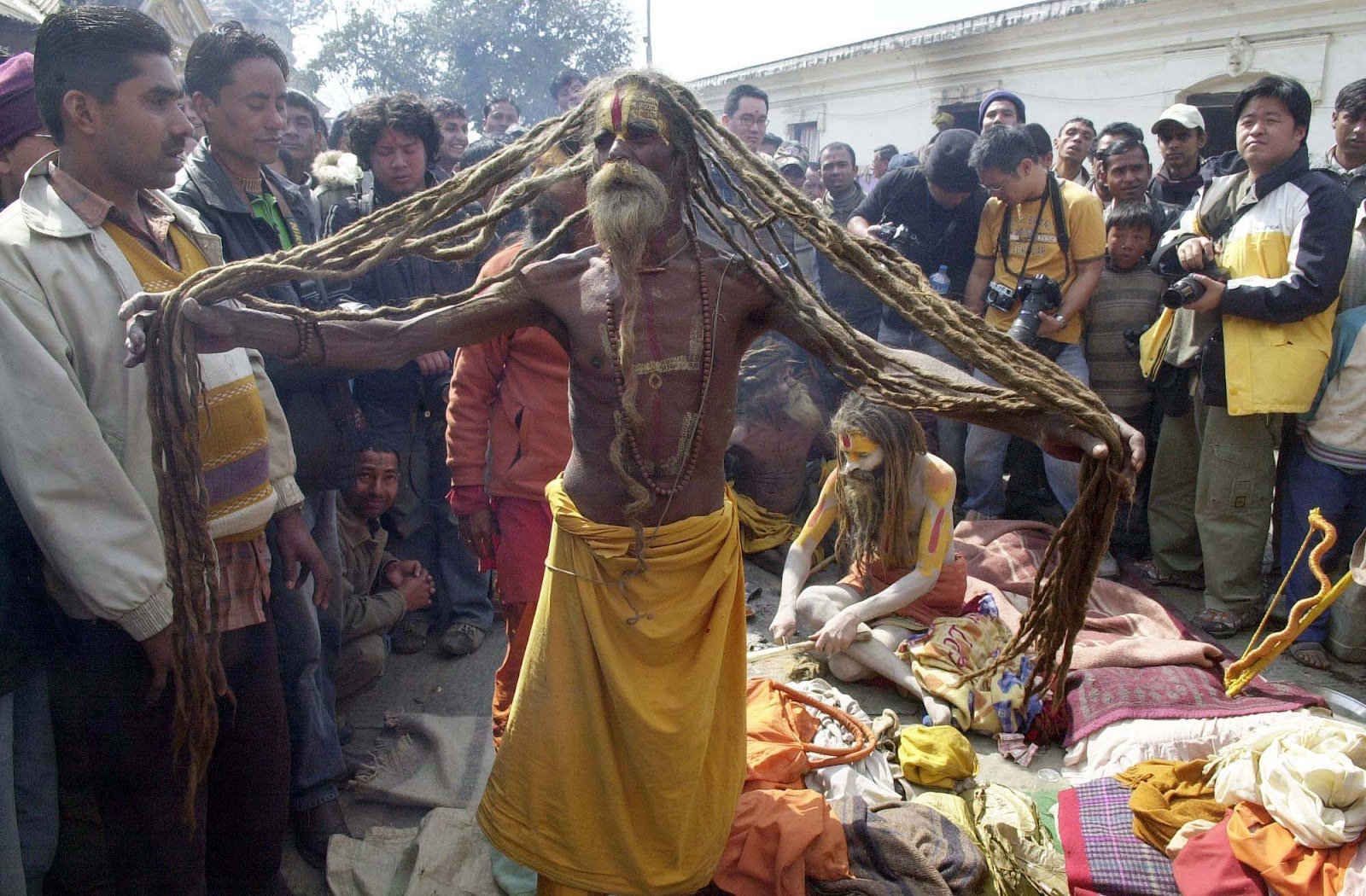 An elderly Sadhu displays his about 12 ft long jata (thick hair locks).
The concept of the Sadhi traces its origin to the earliest images of Shiva himself, with his matted hair and the body covered with ash. A Sadhu does not have any caste and is free to attach himself to any strata of the social structure. The Sadhu is credited with much of the development of Indian culture, art, architecture, music, poetry and literature, influencing and forming the very world he has abandoned with his endless travels from one sacred site to another, singing songs and reciting poetry and carrying icons, paintings and other sanctified objects.
The Sadhu usually wears on his forehead the three lines of the god's trident drawn in ash or sandalwood paste which may be vertical or horizontal. Endless variations of these sectarian marks, depending on the sect, are possible. They may decorate their bodies with various lines and markings, cover the entire torso with ashes, carry a metal trident and wear rosaries. The hair and the beard are uncut and matted.
Naga Sadhus drinking Tea
Shaivite Sadhus are followers of Shiva and are divided into various sects. The Dasanami (monks with ten names) sect has about ten branches scattered all over India. They each have an armed militant branch called the Nagas. They follow Tantrism and Shaktism, eat meat, take stimulants and are often criticized for their erotic practices. The Gorakhnath is wear large earrings. The Aghori Yogis are notorious for their rites involving r e dead. The Lingayats centre their worship on the linga as the symbol of Shiva.
Vaishnavite Sadhus are devoted to Vishnu and are a later development than the Shaivite. Commonly called Vairagi (detached ones), they are members of various schools of Bhakti (devotion). They do not emphasize the ascetic extremes of the Shaivites. Their common identifying mark is a white V drawn on the forehead, with an added line in either white or red in the centre. They normally wear white and carry beads of the tulsi (sacred basil). Unlike the common Hindu who is cremated, the Sadhu is buried, usually in the sitting position. The burial site normally becomes a place of worship.
Holiness:
Holiness is still common in India. In most Hindu households, shops and businesses are altars and shrines, and the day is routinely started with the worship of gods and gurus.
Many mountains, rivers, stones and trees are sacred. Dozens of cities are holy and, of course, the millions of temples and idols. Quite a few animals are holy — the cow, of course, but also the bull, the monkey, the elephant, the peacock, the snake, the rat….
So it may come as no surprise that people can be holy too, though they have to become holy.
The Indian concept of holiness is quite different from that in the West. It is not necessarily (though often) associated with the "good."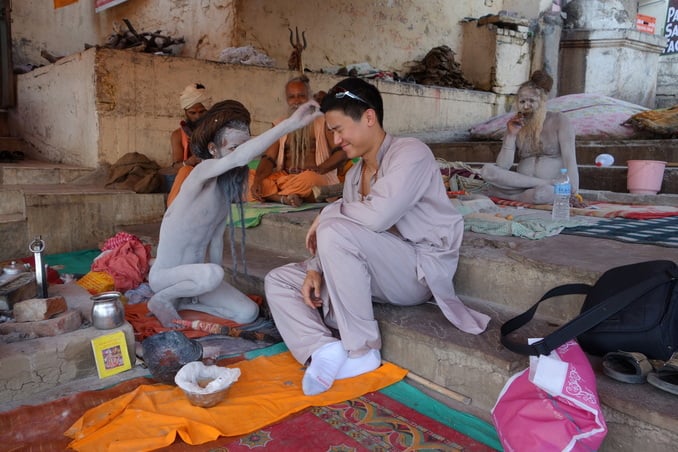 Sadhu Giving Blessing
In fact, some all-India saints, such as Ramakrishna or Chaitanya, would probably be considered lunatics in the West. There is a long tradition of 'divine madness' in Hinduism.
To Hindus, spiritual enlightenment has always represented the highest goal in life, the one thing that gives it meaning and purpose.
Moreover, enlightenment is a state of being that is in principle attainable by everybody.
The average individual, however, would need many incarnations to become enlightened, to see God, to become one with the Absolute, to merge one's mind with Cosmic Consciousness — in short, to become holy.
Enlightenment: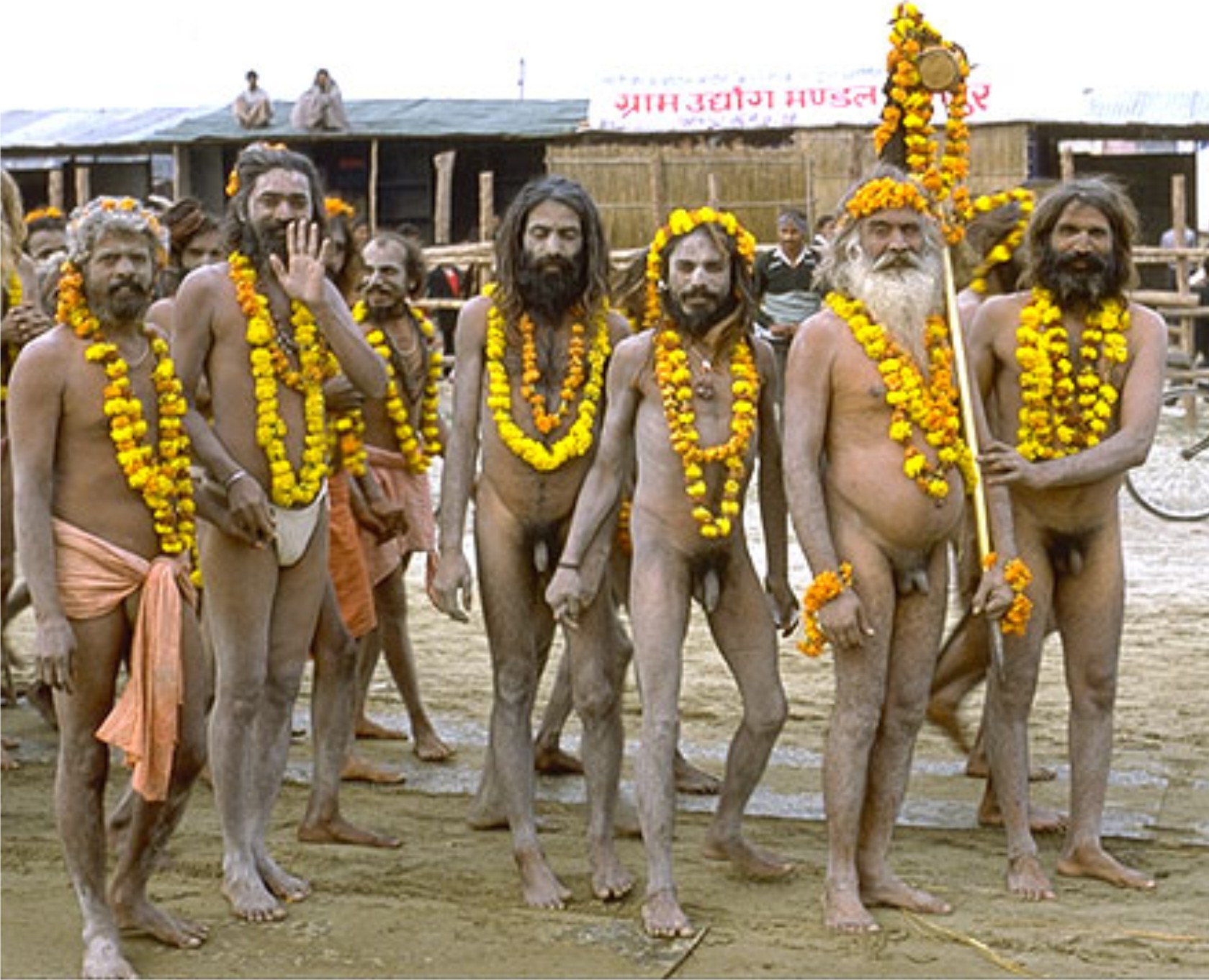 Naga Sadhus During kumbh Mela ( Biggest Hindu Festival)

Some perform magical rituals to make contact with the gods, others practise intense forms of yoga and meditation to increase their spiritual powers and acquire mystical knowledge.
Certainly, not all sadhus are enlightened. But believers regard them all as holy anyway, if only because of their radical commitment. And successful sadhus are even worshipped as 'gods on earth'.
Believers only have to 'behold' a sadhu — as a kind of living idol — to receive a spark of his spiritual energy. They give donations to the sadhus — regarded as offerings to the gods — and get their blessing in return. Thus, since time immemorial, has Indian society been organised to support the holy men, for they are not supposed to work.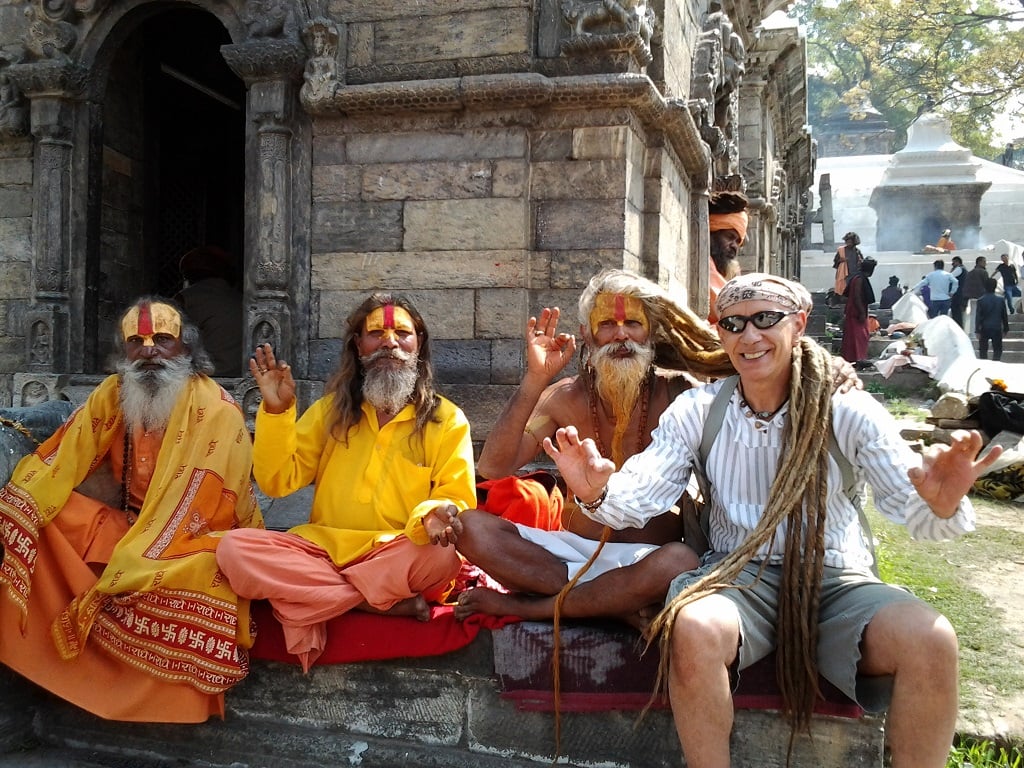 Boudhanath And Pashupatinath, Kathmandu, Nepal

But in India too, the times they are a'changing.

What do you think About This Story ? Are we Missed Something ? Tell us your comments below.
[divider scroll_text="Back To Top"]