You won't be tired of selfies after seeing what one guy did with his. It's by far the most impressive globetrotting travel video I've ever seen – with a super-cool 360-degree twist thanks to his GoPro on a stick. You have to see all the fabulous places he traveled

.

Alex Chacon travel on his motorcycle more than 300,000 km, 5 continents. Exceeded more than 75 borders around the world discovering remote places on earth. All registered GoPro camera.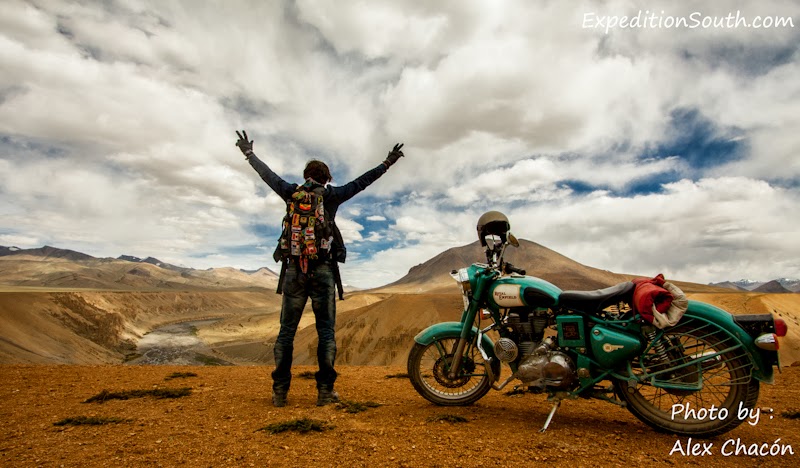 I really connected with this because it reinforced my feeling to travel around the world. Experience the variety of cultures that the world has to offer. Hope it does the same to yours.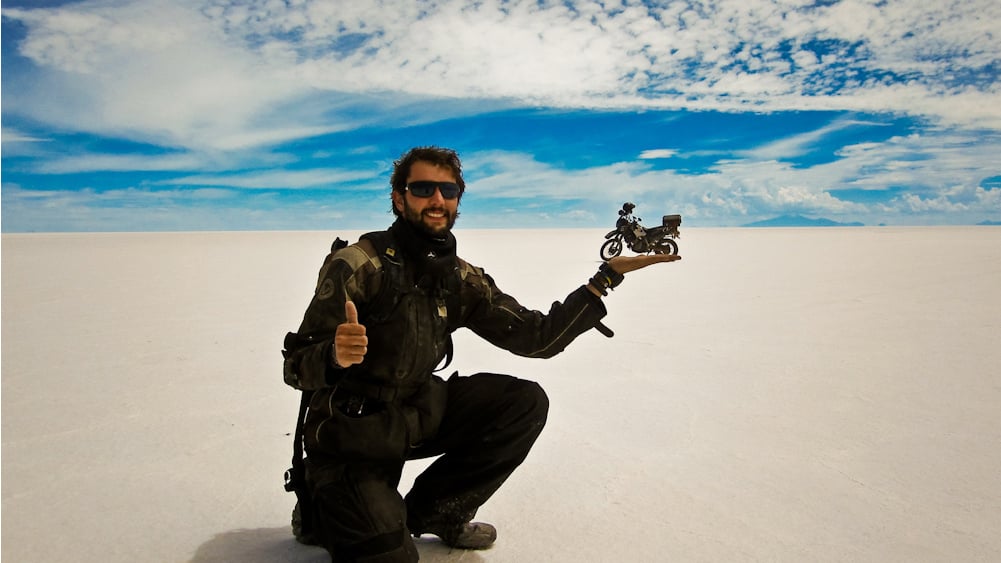 The most epic selfie I have seen is the one below. It's actually a video selfie recorded over a span of 3 years by Alex Chacon.
[youtube width="800″ height="500″]https://www.youtube.com/watch?v=VTlXttQL_Yk[/youtube]
Some Of The Other Creation Of Alex Chacon:
1. Marrakech Morocco on a C90 Scooter:
2. Royal Enfield in Middle East Enduro Ride 2014
3. Harley-Davidson's Project Livewire Ride on Historic Route 66 w/ Alex Chacon
4. Highest Road In The World – Khardung La – India
You Can Explore More On His Website:  modernmotodiaries.com
What do you think of this story? We want to hear from you! Share your comments below.
[divider scroll_text="Back To Top"]