Environment is no one's property to destroy; it's everyone's responsibility to protect. – Mohith Agadi
"Save water", "save environment", you must have read, heard many slogans, quotes, advertisement for saving environment. Environmental pollution is one of the key problems faced in our modern world. Nature gives us so many things for free. It gives us clean air, clean water, beautiful landscapes, breathtaking views, and the list goes on. We take so much from nature, but what do we give in return? Pollution? We are taking every possible things from nature but saving nothing fir future generation. Save environment save future generation from sufferings. Its time to wake-up now, our environment is too polluted and its increasing day by day, if we don't take actions to stop environmental pollution chances are very high it will pollute our environment that our great-grandchildren could hardly survive.
"For the sake of our children and our future, we must do more to combat climate change. Yes, it's true that no single event makes a trend. But the fact is, the 12 hottest years on record have all come in the last 15. Heat waves, droughts, wildfires, and floods all are now more frequent and intense. We can choose to believe that Super storm Sandy, and the most severe drought in decades, and the worst wildfires some states have ever seen were all just a freak coincidence. Or we can choose to believe in the overwhelming judgment of science and act before it's too late." – President Barack Obama (44th U.S. President)
Air sustains us and water is a basic necessity, so we should do what we can to prevent pollution. Importance of saving environment.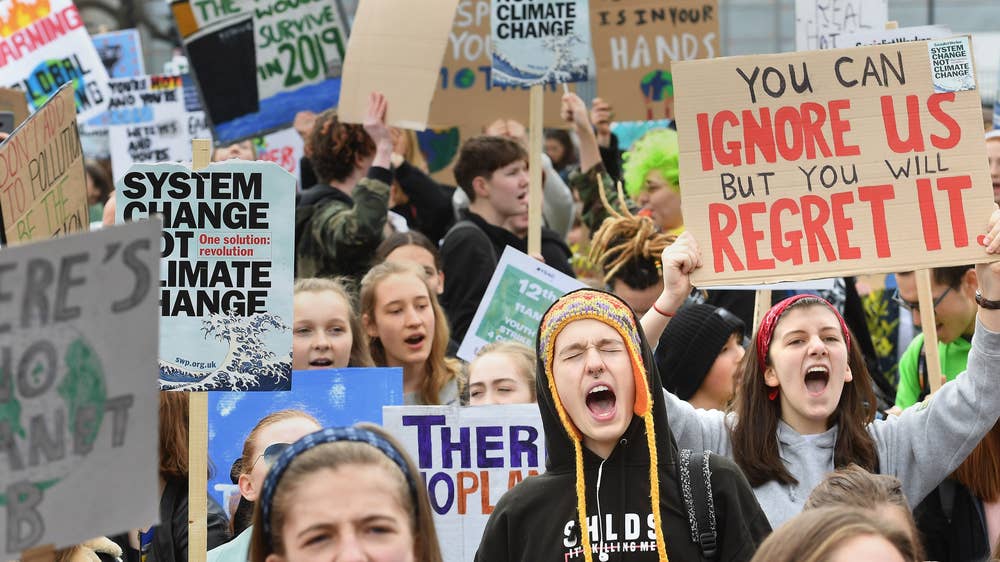 According to the US EPA, outdoor air pollution is associated with heart and asthma attacks, bronchitis, and premature mortality.
Water pollution can lead to gastrointestinal illness, reproductive problems, and neurological disorders.
The change in greenhouse gas concentrations causes warming (global warming) and affects the climate (climate change). Climate change may affect human health, agriculture, water resources, forests, wildlife, and coastal areas.
Future generations may face dangers due to problems caused by us. You should make sacrifices and do something to prevent it from happening.
We have many of the basic necessities that we need to survive because of biodiversity. Food, water, shelter, and air. There are natural processes that have been formed by various species to provide or affect these necessities. If something happens to a certain organism, an unwanted chain reaction may occur. That may lead to a loss of biodiversity, which may negatively affect our necessities.
There have been massive technological advancement in these recent days, it has also invited negative effects to the environment. But by doing a simple thing like planting a tree, we shall be making the world a better place and for sure we shall always live to be proud of our achievement.
"We should judge every scrap of biodiversity as priceless while we learn to use it and come to understand what it means to humanity." – E.O. Wilson (American Biologist)
Saving the environment is not just an issue anymore. It is a survival truth. Individuals, organizations and governments need to come together and join hands to protect what is left of our planet so that the future is not wiped out before it's time for a curtain call.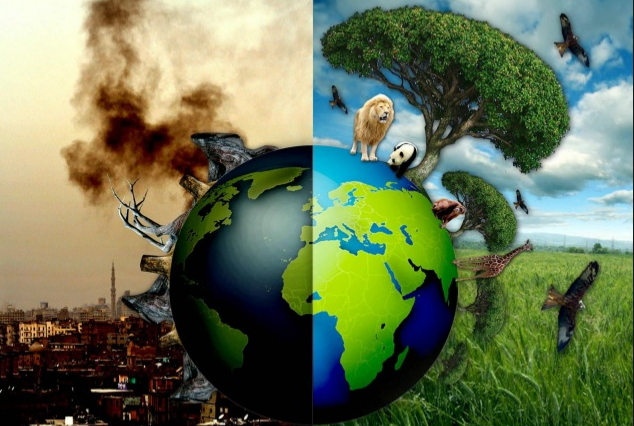 Experts say that proper handling of waste materials, such as reusing or disposing of them properly, should constitute an important part of our efforts to preserve energy and protect the environment. Countries worldwide should use less coal and more reusable power like hydro or solar power.
"When the earth is sick and polluted, human health is impossible. To heal ourselves we must heal our planet, and to heal our planet we must heal ourselves." – Bobby McLeod (Aboriginal Activist & Poet)
Let us plan our cities according to the available water resources and not avail water for too many homes that have been crammed into development. Saving energy reduces air pollution and greenhouse gases. The less we pollute our environment, the more we prevent global warming. Let us check the seas from rising and submerging our lands.
Increasing number of organizations are being formed to prevent the planet from premature extinction. More and more corporates have joined the race to save the planet. We can simply begin by buying recycled products for our office, home or school. The greater the demand for recycled products, the more these companies will be encouraged to add recycled material to their products.
"The history of life on Earth has been a history of interaction between living things and their surroundings. To a large extent, the physical form and the habits of the earth's vegetation and its animal life have been molded by the environment. Considering the whole span of earthly time, the opposite effect, in which life actually modifies its surroundings, has been relatively slight. Only within the moment of time represented by the present century has one species -man- acquired significant power to alter the nature of his world." – Rachel Carson (author of Silent Spring)
How to save environment? How to control pollution?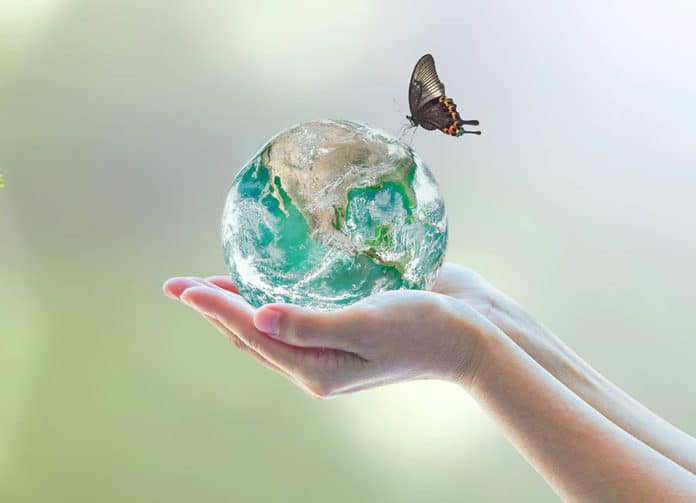 We can also make simple changes, like using reusable bags and containers. We should try and conserve electricity by turning off the lights, TV, or other electrical appliances when not in use. Use cold water in the washer whenever possible. Buy less disposable products. Ban plastic. Buy more fuel-efficient cars (such as a hybrid or electric) and recycle your engine oil. Use public transit whenever possible. Let us walk more and drive less to conserve fuel and prevent auto-emission.
We should avoid littering our roads and highways. And prevent others from doing so. Always dispose your litter properly. Littering is not just bad for the environment, it is also an offense carrying heavy fines.
We use more organic fertilizers. Our farms need less pesticides and more organic methods.
Plant trees to improve air quality. Take a stand against deforestation. Losing our rain forests means losing millions of trees that would otherwise be cleaning the air for us. Let's teach our children to respect Nature.
Hope you like the article – "Save Environment Save Future Generation From Sufferings". Share this with friends, family, kids, parents everyone. Let them get aware of the pollution issues that they have to deal with proactively.
You may like reading: