A 90-foot locomotive reaching toward the skies? Of course, it's Poland's largest monument. the Train to Heaven. Your eyes are not deceiving you. This is not a photo that has been Photoshopped, nor is it trick photography. This is indeed a TY2-1035 2-10-0 steam locomotive being mounted upright.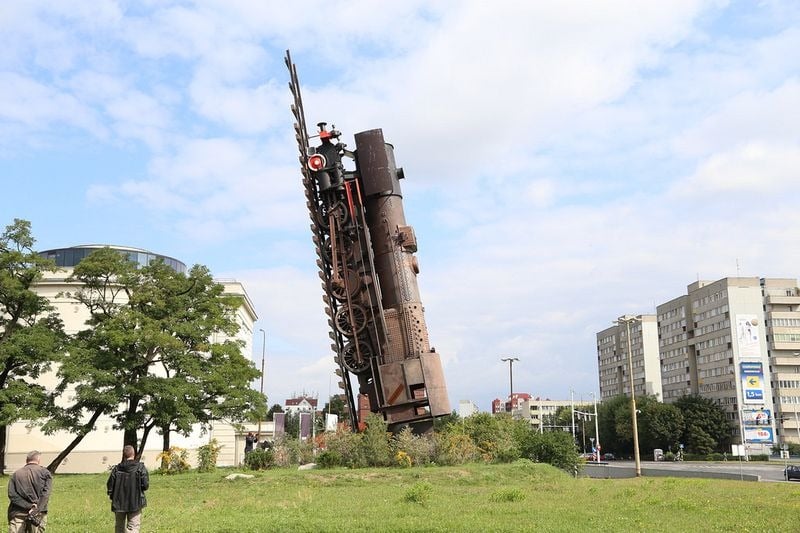 The Train to Heaven is a monument depicting an old, real steam locomotive standing upright and pointing towards the sky, located at Strzegomski Square in Wroclaw, Poland. The 65-years-old engine was procured from a museum and erected here in 2010 by artist Andrzej Jarodzki. The sculpture was commissioned by the city of Wroclaw and Wroclaw's developer company Archicom to commemorate its 20 years of commercial activity in the city. The steam engine is 30 meters long and weighs 80 tons. The monument is said to be the largest urban sculpture in Poland.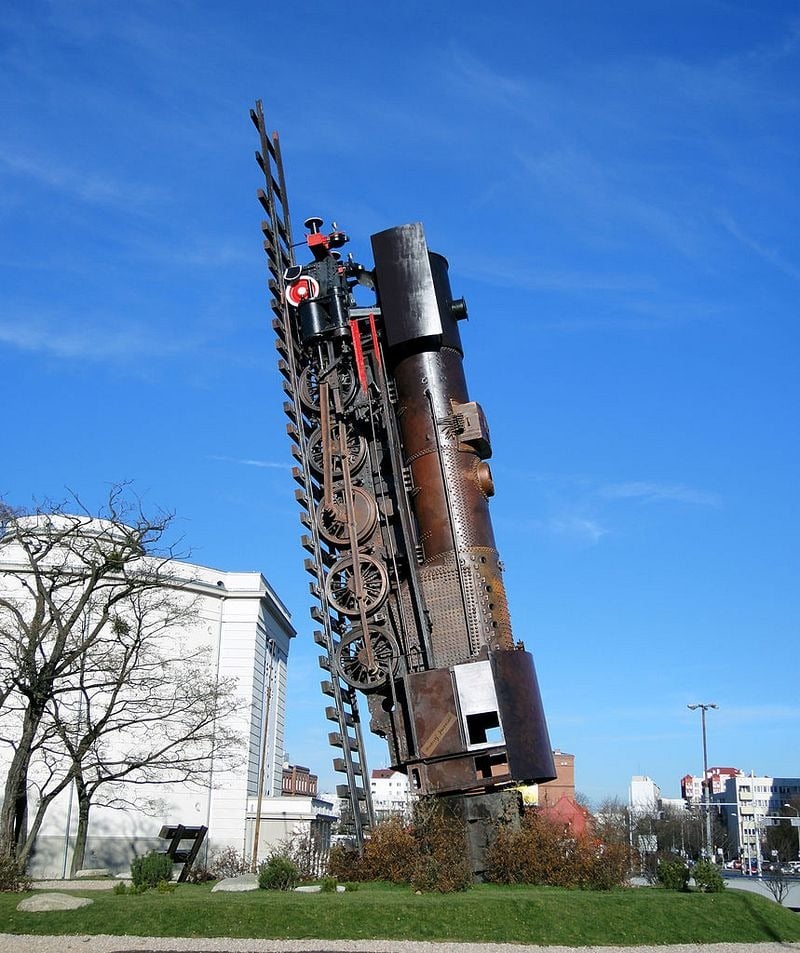 Andrzej Jarodzki, an artist from Wroclaw, came up with the idea a long time ago while playing with his son's toy engine. At one point he set the toy upright and that's where the idea came from. However, Jarodzki was unable to realize it until he was approached by Archicom. Only five years old, the Train to Heaven is already Wroclaw's most famous attraction.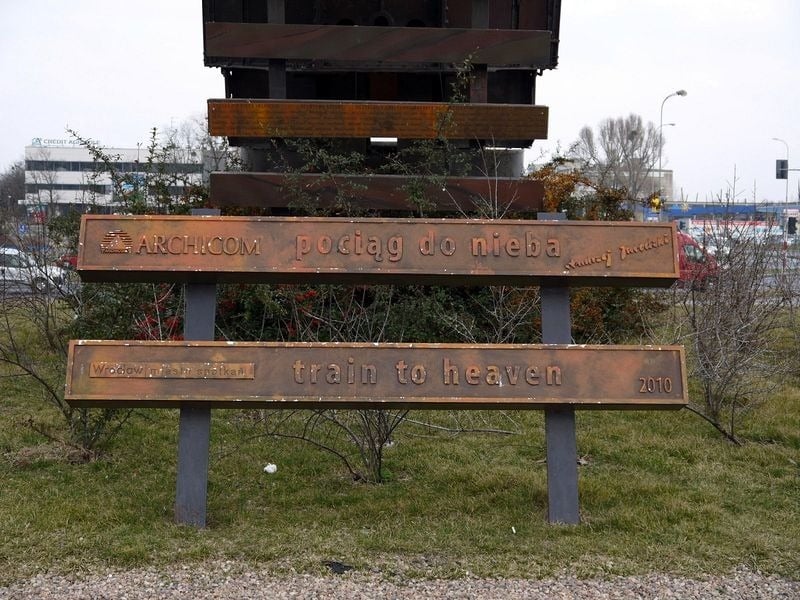 The video below shows the construction of the oddly positioned, gigantic locomotive. The sexagenarian engine (65 years old to be exact) is mounted upon a platform and placed in a vertical position facing upward "toward heaven."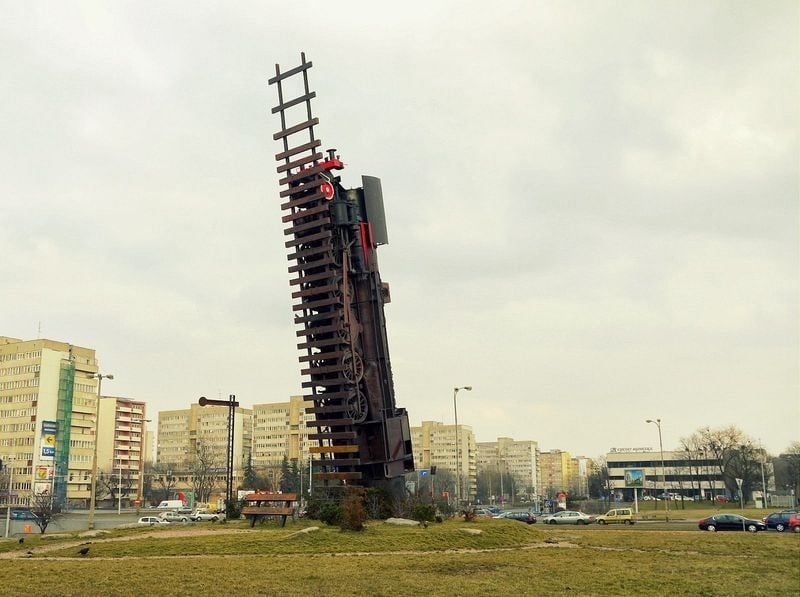 Despite the challenges faced in creating such a massive monument, Wroclaw's "Train to Heaven" remains an impressive tribute to an industry that has had a major impact on the area.


Watch Video of Pociąg Do Nieba – Wrocław/ Train to heaven:
[youtube width="800″ height="500″]https://www.youtube.com/watch?v=_5Xpf7_p5Sc[/youtube]
We Hope You have enjoyed the pics, and let us know. And if you like this list, Digg it!
[divider scroll_text="Back To Top"]