Let's Meet Micky Malani the young tattoo artist who inked most of the indian bollywood celebs & cricketers like Indian Captain Mr. Cool MS Dhoni.
He's not your regular artist. He's neither a painter nor a ­sculptor. He's rather a ­tattoo creator, who several celebrities across the ­country, including Aamir Khan, Priyanka Chopra and Mahendra Singh Dhoni, trust. Always ready to break the conventional and commonplace, a star in his own right.
Listing the long string of stars he has inked, the 31-year-old urbane, ­ever-smiling ­design ­composer says, "There have been many. Mostly Bollywood stars. They include Priyanka Chopra, Aamir Khan, Fardeen Khan, Anil Kapoor and Anushka Sharma. Then there have been cricketers like MS Dhoni and Kemar Roach. And various ­television actors like Parul Chauhan, Alok Nath, Sachin Shroff and Gauri Tong.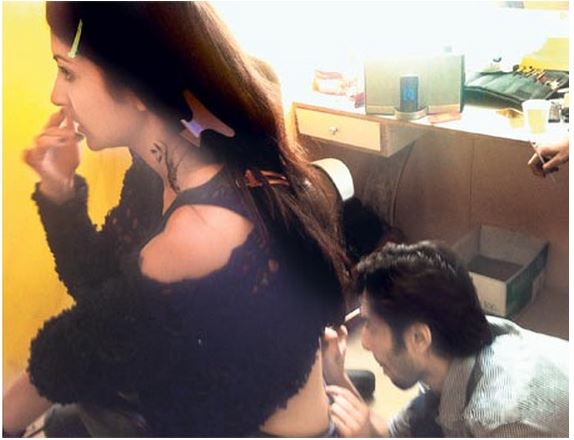 Micky Malani with film actor Anushka Sharma
Image Source
On being asked the ­various tattoo demands celebs have, Micky, who runs four studios in Mumbai and one in Delhi, says, "Stars ask for tattoos related to their loved ones. They often get symbols of their family members' names printed. It does help in establishing a deeper connect with those you are close to."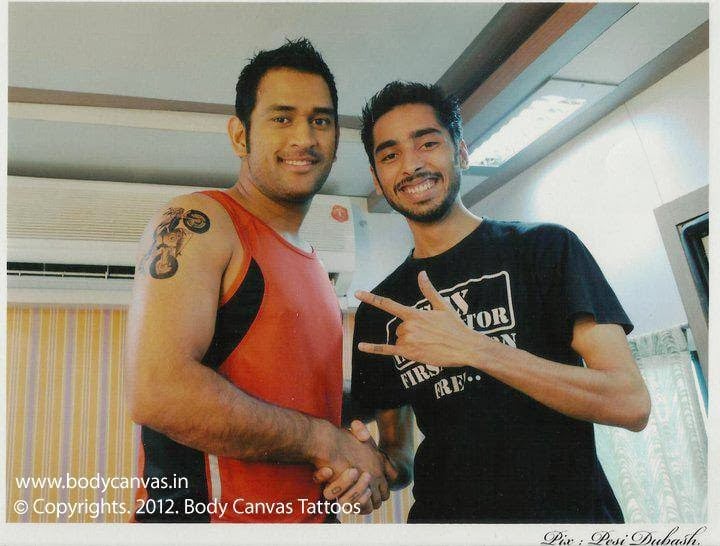 Micky Malani with Indian cricket captain Mahendra Singh Dhoni
Image Source
Out of the many celebs that he has got inked, Micky's clear favourite is the Indian cricket captain. "My best experience was inking Dhoni. He is super passionate about bikes and had one painted on his shoulder. He may be a big star, but is perhaps one of the friendliest and down-to-earth people I have ever met," Micky says.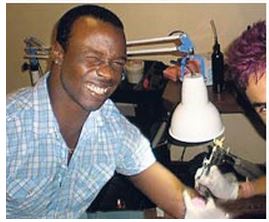 West Indian cricketer Kemar Roach gets inked
Image Source
And yes, he also has a parting word or two for those several tattoo-phobic people. "Good tattoos, with good values can never cause harm. They can be a great reminder of the right virtues you want to keep with you.

H/T – hindustantimes.com
Credit: Mahim Gupta
[divider scroll_text="Back To Top"]