With the thermometer set to hit 34 degrees Celsius in Moscow on Friday, two Russians have come up with a novel way of battling the heat: turning their living room into a private swimming pool.



Photos uploaded to social networks show the boys bathing in the homemade paddling pool, which was constructed using a basic tarpaulin and held in place by Scotch tape, technology information website Onliner reported Thursday.
The boys, who hail from the Oryol region about 350 kilometers southwest of Moscow, where temperatures rose above 30 C this week according to the weather bureau, were seemingly oblivious to their unconventional setting as they posed for pool snaps amongst a radiator, some curtains and a chandelier.
It was not immediately clear how the boys planned to drain the water from their living room pool, nor whether the homeowner had consented to the bath's construction.
Take A Look:
1. This is not your ordinary swimming pool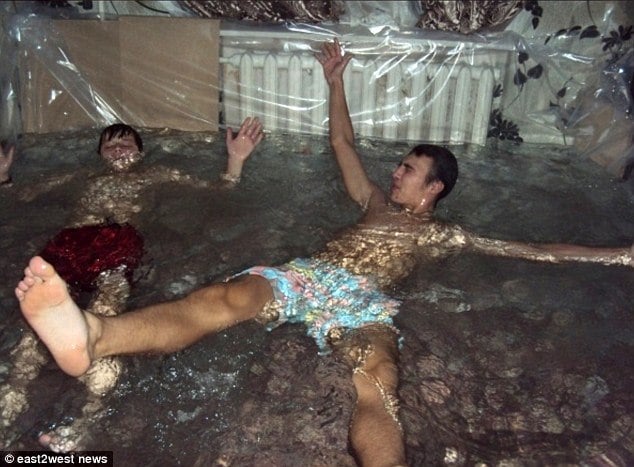 2. It was made by simply covering this living room with plastic sheeting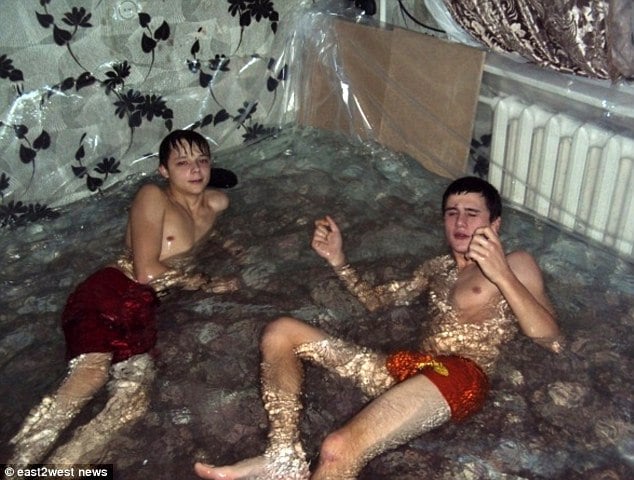 3. How these boys plan to get the water OUT is anybody's guess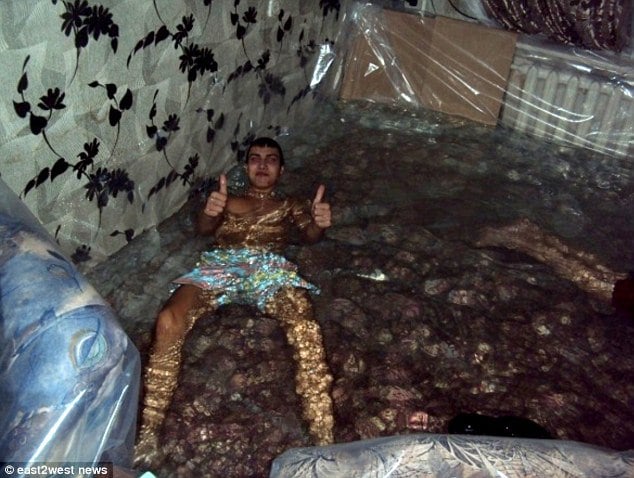 4. Surely, they didn't get anyone's approval to do this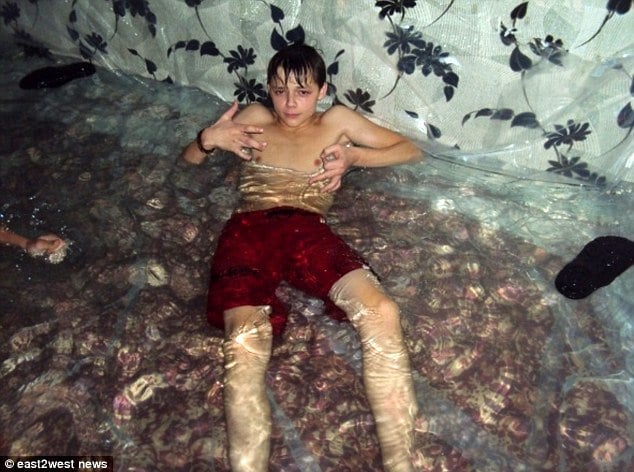 5. You just have to wonder why the bathtub filled with cold water wasn't good enough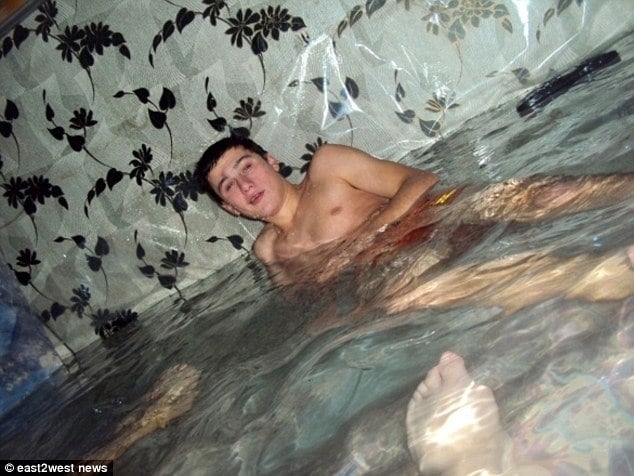 6. Seems like a pretty good way to get electricuted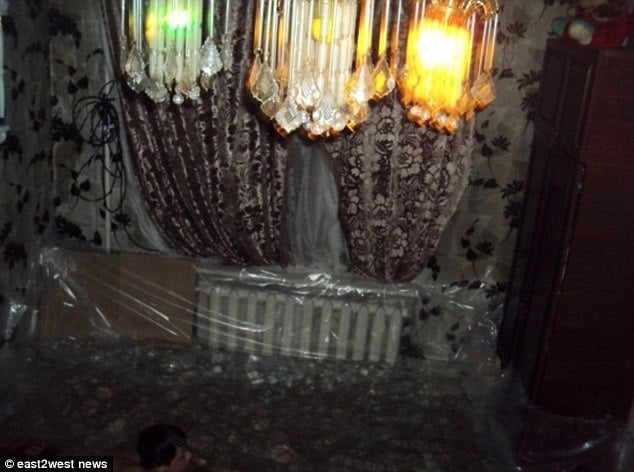 7. Now I've seen everything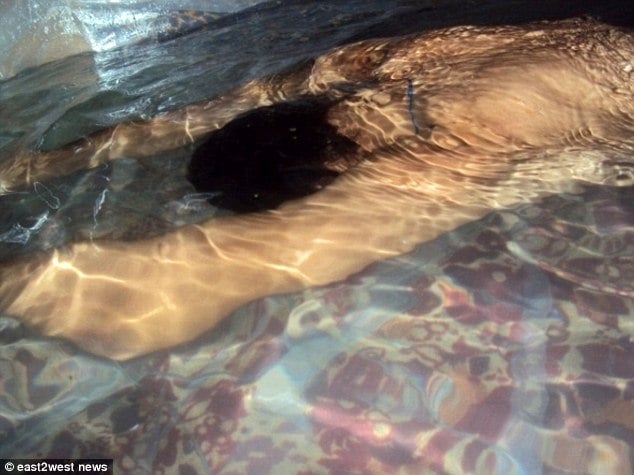 Please don't try this at home!

H/T – upopin.com
Source: Daily Mail & themoscowtimes.com
[divider scroll_text="Back To Top"]