India is a land of mysteries. Around every corner of India there is something which is beyond the scientific explanations. Sometimes it's just a hoax but sometimes its spine-chilling mysteries. Many mysteries got solved but many still need an explanation.
Here are some unsolved mysteries of India.
#1. Death of Lal Bahadur Shastri
The second PM of India who gave the slogan of "Jai Jawan Jai Kisan" and a national hero. Shastri ji died of Heart Attack in 1966 in Tashkent, only a few hours after singing the Tashkent Declaration which formally ended the 1965 Indo-Pak War. But people allege conspiracy behind the death. Even after half a century his death has been a mystery and a topic of debate.
In 2009 Indian journalist Anuj Dhar made a request to the PM of India to public the classified information regarding death of Shastri ji by using his new "Right to Information" but his request was turned down due to the information can damage India's foreign relation. The Russian butler attending on Shastri at the time of his death was arrested for suspected poisoning but released later as per the news source. It was maintained that Shastri had died of cardiac arrest but his family insisted he was poisoned.
Since then there have been many conspiracy theories going around his death.
#2. Death of Netaji Subhash Chandra Bose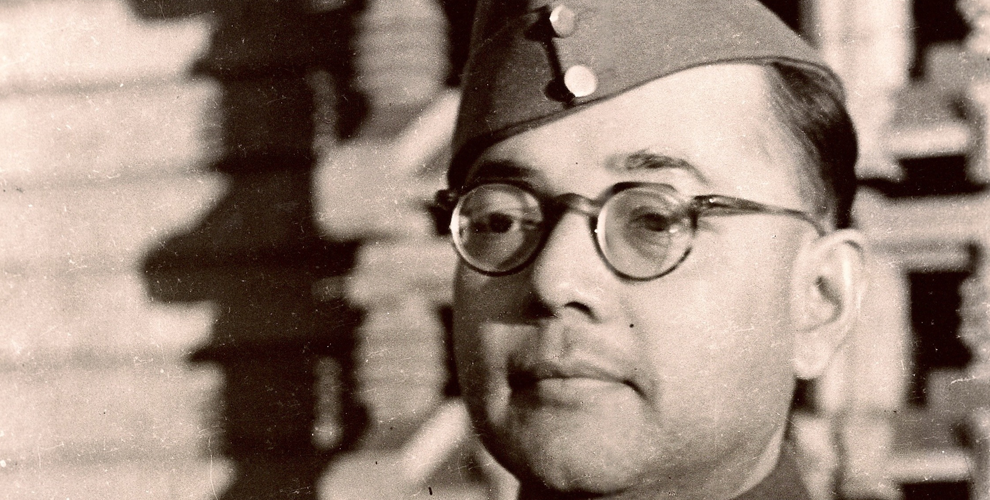 Netaji Subhash Chandra Bose was an Indian Nationalist who made "Azad Hind Fauj" during World War II to get rid of British rule in India. According to many source he died from third-degree burns on 18 August 1945 after his overloaded Japanese plane crashed in Japanese-occupied Formosa (now Taiwan). However, many among his supporters, especially in Bengal, refused at the time, and have refused since, to believe either the fact or the circumstances of his death.
When Gandhi heard of Bose death, he made this statement- "Subhash is not dead. Subhash cannot die that way"
Read Also: Moksha Bhavan – The Place Where People Check-In To Die
#3. Roopkund Lake – Uttarakhand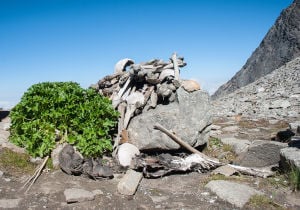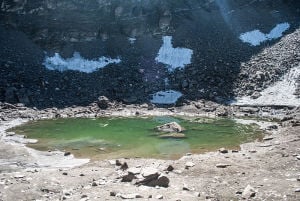 Roopkund (locally known as Mystery Lake) is a high altitude glacial lake in Uttarakhand state of India, lies in the lap of Trishul massif. The location is uninhabited and is located in Himalaya at an altitude of about 5,029 metres (16,499 feet). This 2 meter shallow lake got attention due to hundreds of human skeletons found at the edge of the lake. There are many theories and opinions, from purely spiritual to purely scientific ones, which explain the existence of these skeletons, which date back to 9th century CE. Radiocarbon dating of the bones at Oxford University's Radiocarbon Accelerator Unit determined the time period to be AD 850 ±30 years. But nothing is for sure.
#4. Om Banna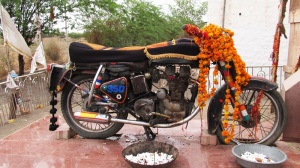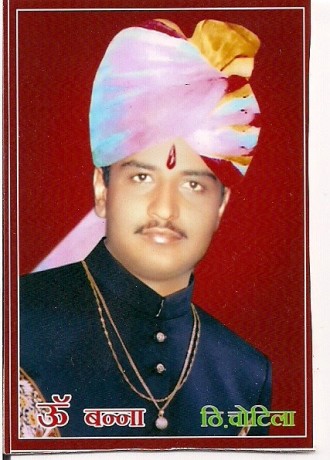 Om Banna (also Bullet Banna) is a shrine located in Pali district near Jodhpur, India, devoted to a deity in the form of a motorcycle. The motorcycle is a 350cc Royal Enfield Bullet. Hundreds of devotees turn up every day to pray for a safe journey.
The legend says in 1988 Om Banna was travelling from the town known as Bangdi near Sanderao of Pali to Chotila when he lost control of his motorcycle and struck a tree: Om Banna was killed instantly. The morning after Police took the motorcycle to a nearby Police station, it was reported that motorcycle was disappeared from the station. The next day it was found back at the site of the accident. Police again took the motorcycle, emptied the tank , locked it with chains but Despite their efforts, the next morning it again disappeared and was found at the accident site. Legend states that the motorcycle kept returning to the same spot numerous times.
This became a local miracle and people started worshipping "Bullet Bike". It is believed that Om Banna's spirit helps distressed travelers. Every day nearby villagers and travelers stop and pray to the bike and its late owner Om Singh. Those who pass by stop to bow their heads leave offerings in honour of the helpful spirit, and some drivers also offer small bottles of alcohol at the site.
#5. The Stoneman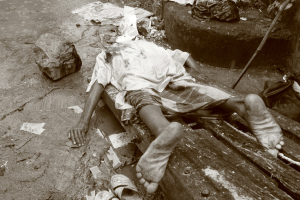 The Stoneman was name given to an unidentified serial killer who killed at least 13 homeless people in the city of Calcutta in 1989. The Stoneman was blamed for thirteen murders over six months (the first in June 1989), but it was never established whether the crimes were the handiwork of one person or a group of individuals. The Calcutta Police also failed to resolve whether any of the crimes were committed as a copycat murder. To date, no one has been sentenced for these crimes, making this one of the greatest unsolved mysteries plaguing modern metropolitan Indian police forces.
There have been similar cases of serial killing in Mumbai and Guwahati also.
#6. Shanti Devi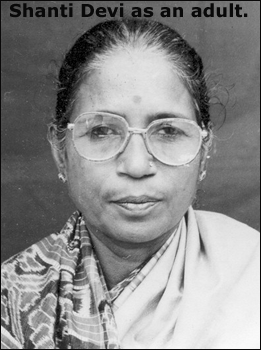 In 1930s, at 4 years of age, Shanti Devi from Delhi, India, told her parents that she had once lived in a place called Mathura and that she had been a mother of three, who died in childbirth, and that her previous name was Ludgi. Because the girl persistence with the story, her parents investigated. It turned out in Mathura a woman named Ludgi had recently died. They took Shanti to the village where she began to speak the local dialect and recognized her previous-life husband and children. The case was brought to the attention of Mahatma Gandhi who set up a commission to investigate and a report was published in 1936. She gave 24 accurate statements matching confirmed facts about Ludgi's life.
#7. Prahlad Jani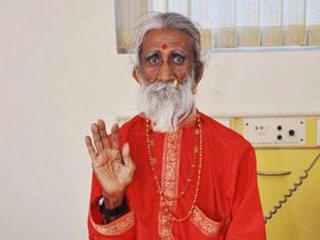 Prahlad Jani aka Mataji is an Indian sadhu who claims to lived without food and water since 1940, according to him Goddess Amba sustains him. Till now there have been two observation studies conducted on him, the recent one in 2010. In 2010 he was under video surveillance 24X7 for 15 days, about 35 scientist monitored his heath through 15 days, Yet they didn't find any evidence that Jani ate or drank anything during the 15-day ordeal. Till the end investigators did not find any adverse effects in his body from hunger or dehydration. One possible explanation given was that yoga exercises may have altered Jani's body to undergo a biological transformation. According to Daily Mail reports, doctors said that after fasting for two weeks, Jani was healthier than the average 40-year-old.
Read Also: 20 Amazing Scientific Reasons Behind Hindu Traditions
[divider scroll_text="Back To Top"]