Taste of music is a subjective matter. There could be legends of the industry that could be entrenched in the hearts of endless generation while there could also be people from the same generation ridiculing the very band. But speaking about psych-rock, the audience of this genre is pretty niche. If you're told give song recommendations to your friends, psych-rock isn't the genre you wouldn't bet your money on—if it's about if people would like them. Quite like gambling. If a trick is working for you, you wouldn't reckon the same to somebody because of the uncertainty. Although, the internet revolution has made life easy for all. Be it the people who want to gamble—you might want to try fun online casino for that matter—or want gambling advice, or the people who produce music or want music recommendations—perhaps, why you're here.
So, just a heads-up before you we get started with the list. We haven't included Tame Impala in the list because it is probably the most popular artist of this genre and people usually know about their music. In case you don't know, make sure you listen to a few Tame Impala songs to warm yourself up for the list.
So, without more fuss, let's get going.
King Gizzard and the Lizard Wizard: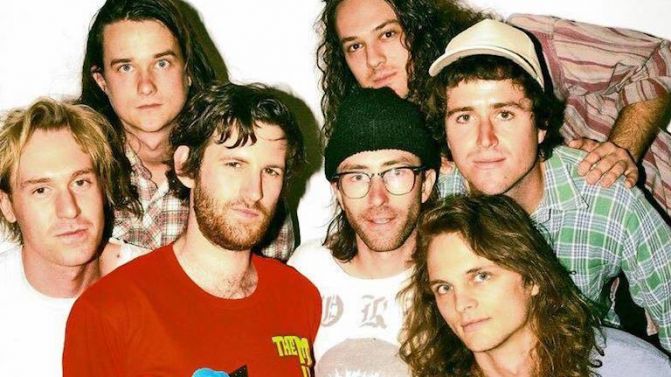 The best formula to mess with the fans of music is to drop a mind-blowing record and disappear for a few years—make them wait till their hair turn grey. It's hard to say if the artists like making their fans go restless for years to get a new record, but it's certain that fans HATE IT. Waiting isn't something modern fans or perhaps, fans of any generation have been fond of when it comes to music. But producing great music and meaningful songs that are inventive isn't a cakewalk. It exacts an awful lot of creativity and hours of work.
Now, take a moment and unlearn everything that's mentioned above. Why? Because this group of guys with the weird band name has rolled out 15 studio albums since 2012—and it's not even the case of quantity over quality. They treaded into the public record with their heavy riffed garage rock with multi-drummed backdrop adding a unique flavor to it. In 2019, their name pops up with some of the best psychedelic rock artists.
There are many things that catch a listener's attention about this band—a unique name, three power-packed guitarists and not one but two drummers acting like power engines of their psychedelic orchestra. Apart from that, their live performances every year are now a festival of their own. The so-called "Gizzfests" pack the arenas into a high-powered blend of non-stop music of the influences of different genres of rock, and their fans, swirl with the beats with neon lights of red and green and their ilk splashed over their faces. They turn the venue into a madhouse with an unorthodox blend of head bangs and swirls that speak how diverse their music could be.
Now, let's talk a little about their discography. We'll be discussing some of their most significant albums in the chronological order. Before that, the best part of it all is the fact that each album of this band has a unique theme and genre covered in it. Take their first two albums into consideration. When the band released an album with heavy garage rock the fans were expecting another similar masterpiece. But boom! Down came an album following that, called 'Eyes like the sky' that was riddled with a desert rock. They weren't really a psych-rock band at the get-go, but they eventually came to the psychedelic world with a 16-MINUTES LONG OPENING TRACK in their next album, 'Float along fill your lungs'. The album had the right imbuement of rock and psychedelic blend in it.
Theme albums are rare to find these days but thanks to this band, there's a slew of theme albums in their discography, and the best part is, they all come in different flavours. If the band rolls out a surf rock album in a month, you can't really anticipate if the next one would have the feel of garage or folk in it. Also, in case their heavy psych-rock isn't your cup of coffee, the band itself gave you a softer alternative for it— Paper Mâché Dream Balloon. The album is stocked with soft rock psychedelic tunes combined with the rawness of folk music.
Coming back to the theme albums, if you're a fan of them, try their albums 'Quarters' and 'Nonagon Infinity'. Speaking of the former, as the name tells, all songs are of same the same length, 10 minutes. Hence, the name. They've crafted four jazz rock masterpieces of the same length making a perfect quartet. Now, addressing one of the most significant albums of this band, 'Nonagon Infinity'. Have you ever had a thought of having a playlist that's amusing and never-ending? Nonagon infinity is an endless loop of psychedelia that sucks you into an inescapable plughole of a seamless flurry of gripping music. Each song begins from the point where the previous song ends and the last song in the album links the same way with the first track—creating a perfect endless loop. Intriguing enough to get your hands on their music? Arguably one of the best psychedelic rock artists today and they should be on the 'must-listen listen' playlist—and that's the reason why they've acquired such a big place in this list.
Some songs to begin with: The river, Head on/Pill, Float Along, Stressin', Hot Wax, Sleep Drifter.
Temples: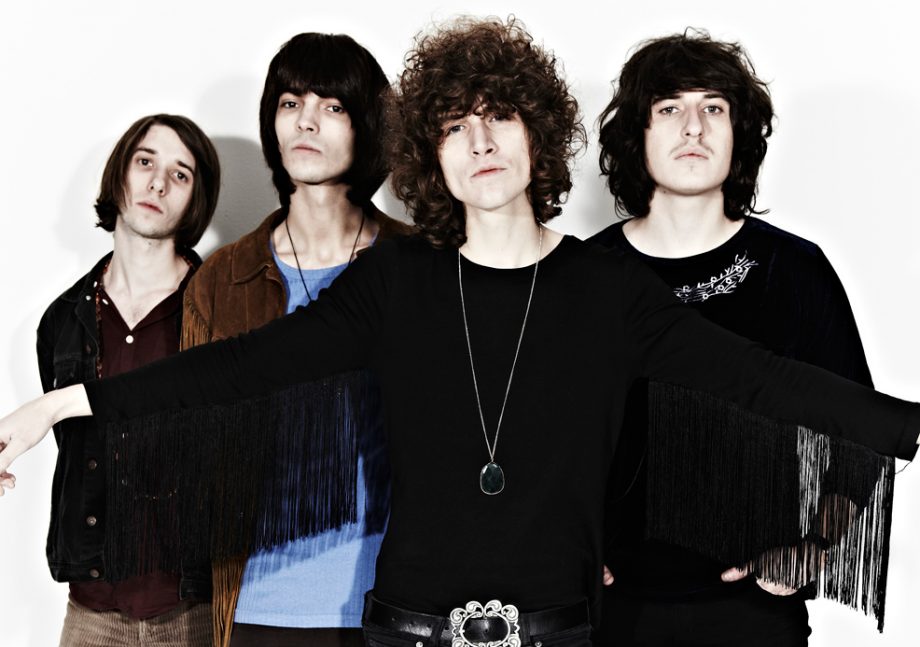 Imagine forming a band with your local rival. Weird? Not so weird for the frontman of this band. The fates of the bassist Tom Walmsley and the singer & guitarist, James Bagshaw collided in a local town of Kettering. They went off the mark with the song which still is one of the most popular songs in their discography. Fun fact about it is the fact that it was recorded at James' home. Good for these guys that they were blessed by a neighbour who was a lover of music. About the matter, James says," Temples' music, it was recorded at home, in the box-room of James's house in Kettering, an end terrace with a blessedly forgiving neighbour. "I'm always apologising to him for the noise, but he says, 'It's not noise, it's music,". The song received an overwhelming response after being uploaded on the internet. It was only a matter of time when they found Heavenly Records chasing their signature.
After spending 2013 into producing two singles, "Colours to life" and "Keep in the dark", they finally came up with their first complete album, Sun Structures in 2014. As expected, Sun Structures went according to the plan—a success. What makes them really special is how their songs are the intermingling of 70s music with what the modern fans of psychedelic rock dig. Which is the reason why they have a fan following diverse age groups.
Some of their songs are hazy, some are power-packed while some evincing the influence of vintage pop of the 60s. No wonder why people love temples, nay worship Temples (pun intended)!
Song songs to begin with: Shelter Song, Mesmerise, The Golden Throne, Sun Structures, A question isn't answered.
Melody's Echo Chamber: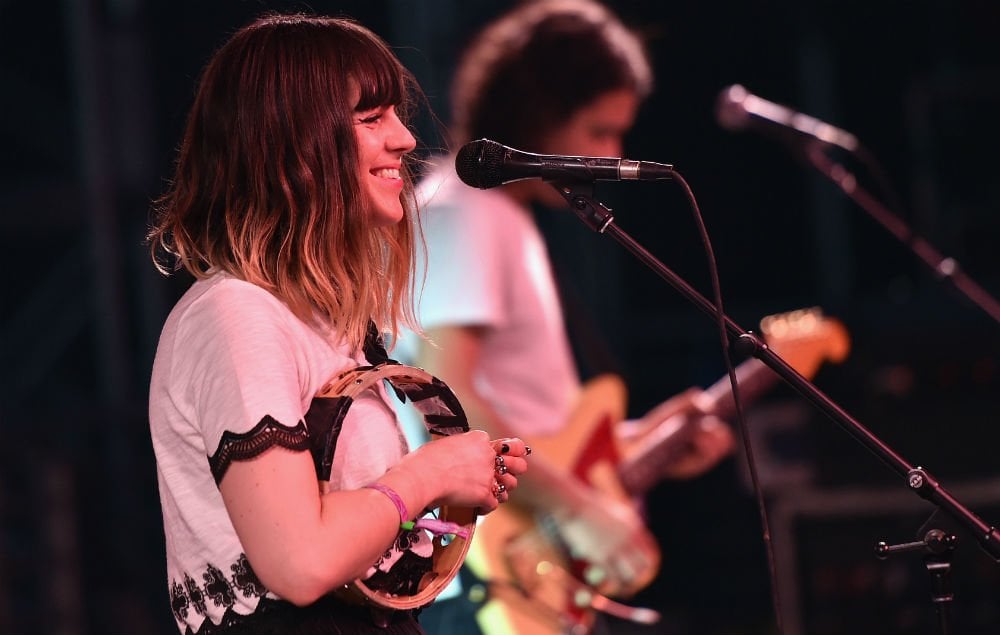 Be prepared to be entrapped in the room where Melody's smoky voice fills the air. The lead singer and the songwriter of this band, Melody Prochet has a knack of enchanting rhythmically to her darkness-ridden songs psychedelic rock songs that brush the borderlines of rock and dream-pop. Her songs make the heart shape in all ways—they could be about heartbreak, the jitters of the head-over-heels phase of loving someone, or the ghosts that follow you post-breakup— her voice and the feelings associated with romanticism are a match made in heaven.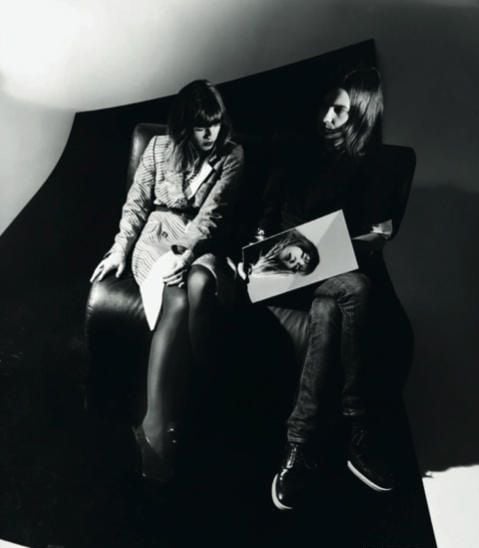 She has been under the influence of classical music for more than a decade and every song of her has a taste of that somewhere in the backdrop. But here inclination towards psychedelic rock evoked when she attended a concert of Tame Impala. After the show, she conversed with Kevin and he decided to help her produce the first album of her project. But it was harder than she might have anticipated. She had to unlearn the kind of music she used to produce; in an interview, she spoke about all the challenges that came her way and how the first record was fabricated.
"I've been surrounded for many years by the idea of classicism as I studied Viola and it's all about formal and restrained music, and when I started recording my own songs I was kind of stifled by that restriction and tended to not be as extreme as I wanted to be in sound or structure," explained Prochet.
"I think at some point I had a click and I naturally ended up collaborating with someone with a Rock 'n' Roll background such as Kevin. We worked as kind of complementary opposites – he helped me destroy everything I'd done up to that point and then put it back together piece by piece, to sculpt it with the right balance of classicism but also the psychedelia and wildness I wanted."
In Kevin's Studio at Perth, she bore the self-titled album 'Melody's Echo Chamber'—which in our opinion is still her album. Her songs do justice to her name and when you hear them, they make perfect sense to the name of the project. Following her first album, she released two more sublime records named 'From Pink They Fell Into Blue' and 'Bon Voyage'. The latter was a success.
There aren't enough female artists in this genre that have earned as much recognition as Prochet. She has earned her spot into this list with her sensual voice and her flair to produce unique melodies by fusing classical music with modern psychedelia.
Song to begin with: I follow you, You won't be missing that part of me, Some time alone, alone, Cross my heart.
Unknown Mortal Orchestra: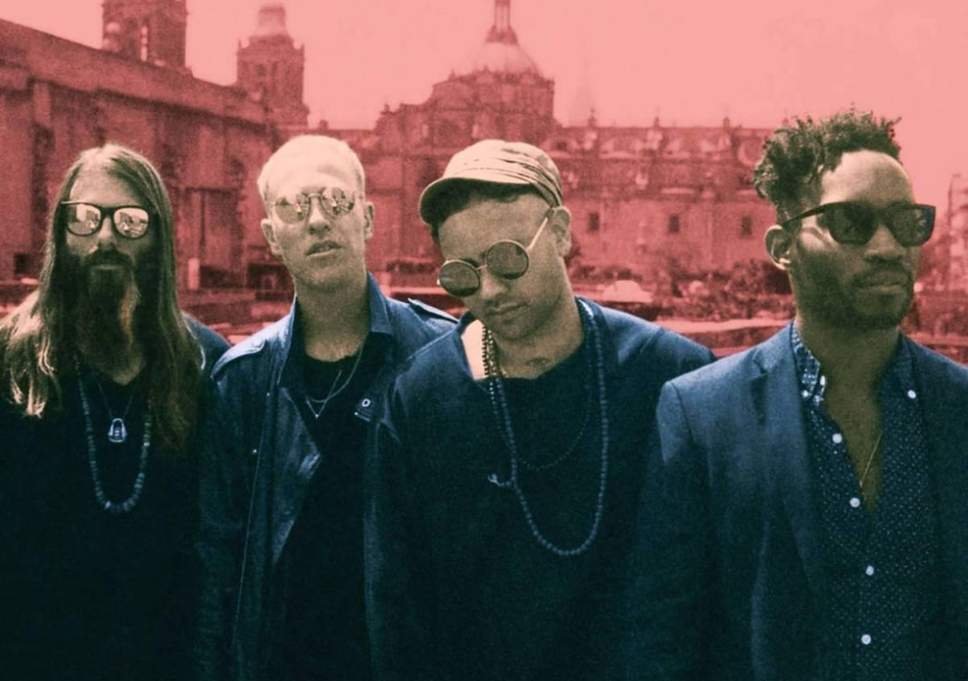 Artists often write songs about the events that have taken place in their lives. But how many artists do you that get themselves into situations that have chances of turning into songs? If you didn't know any, you'd probably know one by end of this post.
You might have heard of the Mint Chicks; a band Ruben Nielson (the frontman of The Unknown Mortal Orchestra) started with his brother and two friends. The band received a lot of local recognition in Newzealand but Ruben ultimately decided to part ways with them by the end of 2010. He also worked as an illustrator for a film company until he decided to start his next project that turned out to be the tipping point of his career. Similar to the Temples, Ruben began his project in a similar fashion. His first track called "Ffunny Ffriends" was put on the internet and it decided the fortune for him. After one year of starting the project, he came up with a self-titled album in 2011. The album offers a great range of sonic variety with a heavy stimulus of guitar tunes. But that's not what makes this artist so intriguing. Here's a story that might make you want to search him on your music streaming device. In March 2015, Ruben came up with 'Multi-Love". As the name suggests, the song is about a polyamorous relationship that took a toll over Ruben's personal life. It started from the time he was touring in Tokyo when he met a girl in a bar. The girl's mojo not only made Ruben fall for her but also his wife. Ultimately, the three of them decided to stay together for some time. It was Ruben's wife's idea which might have put their marriage in jeopardy. But the girl's visa expired and she had to leave. The song Multi-Love is about all kinds of emotional barriers that came in Ruben's way during that phase. Even the chord progression in this song goes back and forth between the happy and sad verses of the song. But still, Ruben doesn't really fancy sharing many details of his personal life. He wants the meanings of his songs to be ambiguous and likes his audience to relate to songs in their own way.
Ruben's first album has a lot of vintage feel into it. He wanted to blend the music of the 60s and 70s with the modern one. While recording that album, he used an analogue recording machine and mixed the recordings with modern tools to add a retro feel to it.
Songs to begin with: So good at being in trouble, Swim and Sleep (like a shark does), Multi-love, Honeybee.