Education is the key to success, and success is primarily evaluated with the type of employment you can secure in future. With proper education, you can acquire knowledge and arm yourself with the skills, which would play a paramount role in getting the job you desire. For a job-offering company, the first and foremost parameter would obviously be the course certificate of the respective discipline as all your skills and abilities are condensed in the same.
Having said this, we must not forget the fact that not every certificate will get you the desired job. And with the shrinking popularity of general UGC courses in India, it is necessary that you should seek for a certificate programme. According to a new study conducted by the Centre for Monitoring Indian Economy (CMIE), the number of unemployed graduates are higher than ever. Also, there is no denying that companies are now preferring candidates who possess a particular certification in a required field. A certification course is different from the standard courses and helps in boosting your employability for a particular job.
Where You Can Get the Right Certification Programme?
Traditional institutes bring too many constraints for a student who wants to secure certification in something. Skyrocketing course fee, stringent learning hours, and zero flexibility in learning methods shows the incompetence of conventional brick and mortar institutions in providing the youth of today the skillṣset they need. No worries, the grass is greener on the other side. The best way to hook your employability to a higher standard is opting for an online certification program from upGrad.
upGrad's online certification courses offer exclusive perks to the pursuers. Firstly, it brings all the benefits of an online programme such as utmost flexibility, low course fee, etc. Secondly, with upGrad's top-notch mentorship and career support, the candidates will not only have assurance while pursuing the course but also after its completion. So, let us have a look at the set of disciplines covered by upGrad with its online certification programmes.
Certifications Offered by upGrad
upGrad provides online certification in eight different fields, namely data science, machine learning, big data, digital marketing, management, software, blockchain, and insurance. Most of the segments have both short-term (3 and 4 months) and long-term (11 months) courses. For instance, in data science, you can opt for a 3-month Business Analytics Certification Program if you are an analytic aspirant and want to learn predictive modelling, business problem solving and machine learning. On the other hand, you can go on choosing a 5-month PG Certification in Data Science in case you are a working professional and want to polish your skills in order to reach higher designation. Not only in data science but there are hefty options available in the form of standard and PG certifications for all types of aspirants.
Let us contend ourselves here on the part of a motley of courses offered by upGrad. The decision to choose a particular certification programme solely depends on what type of job you are aspiring for. Irrespective of the type of course, upGrad provides some unshared features and modules to the candidates.
A comprehensive knowledge of all these exclusive offerings along with the standard benefits of online certification courses will help you to choose the right one from the lot by means of which you can increase your chances of getting shortlisted for the desired job.
Benefits of upGrad's Online Certification Courses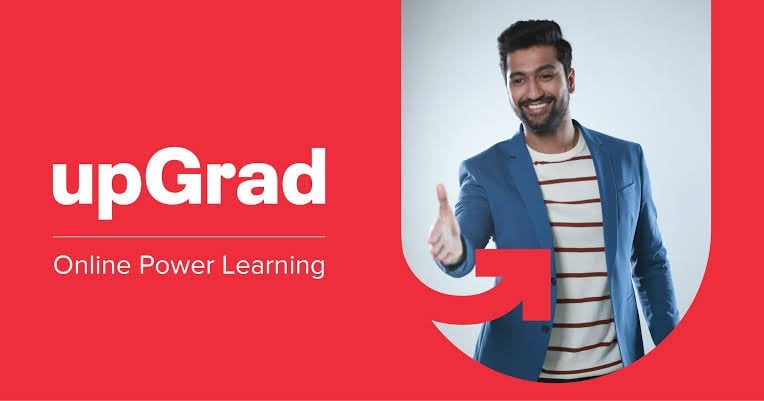 There is a surfeit of merits for choosing an upGrad's online certification course. Here are some of the most useful features, which are rarely offered by any other online course provider.
Industry-relevant Certification Programs
All the certification programmes offered by upGrad are completely industry-relevant and possess high demand in their respective segment. Be it software development, machine learning, technology, and management, upGrad covers all coveted and important fields. The best part is that each of the disciplines offer multiple courses, varying on course duration, certification, etc. All these translate into greater flexibility, which means, you can choose the program that suits best to your job profile and sought by the companies offering such job. This is imperative because many a time, a candidate fails to secure the required certification owing to the absence of options.
Top-notch Mentoring
upGrad's online certification programmes are not merely e-books and recorded coaching sessions but much more than that. Being a pursuer of any of the programmes offered by upGrad will get you a personalised mentor. You can ask any question related to the subject, raise a query or can even discuss anything right at the platform. The resolutions are prompt and to the point. In addition to this, you will also get the support of a strong network of peers. Proper guidance throughout the course and clarification of every doubt will help you enhance your knowledge base and nourish your skills, thus increasing your employability.
*Stay on track with your dedicated personal student success mentor
*Get answers to every doubt through a network of academic fellows via live sessions and discussion forum
*Network, collaborate and learn together with your batchmates from your cohort
Courses From Best Universities
Besides some of its own online certifications, upGrad also vouchsafe many programmes in association with some of the best universities such as University of Cambridge, BITS Pilani, MICA, and more. Undoubtedly, the certifications from such sterling and highly desirable institutions carry superior acceptability in the industry. It is an undeniable fact that a company will shortlist a candidate possessing the necessary certification from the University of Cambridge over most of the applicants. Once the online certification programme is completed, the associated university will also provide its alumni certificate.
* Learn concepts from the leading faculty in data, technology and management
* Become an alumni of one of the top universities recognized across industries
* Attend on-campus BaseCamps, hackathons and graduation ceremonies
Industry Immersive Learning and Robust Career Support
Learning is not only verbal memorisation. You need to acquire practical knowledge of the subject of your interest. The increasing rate of unemployment and instances of companies layoffing even permanent employees is often attributed to a lack of technical knowledge in the field.
* Projects and case studies from the leading companies in data, technology and digital
* Work on real industry problems through sponsored projects and hackathons
* Get detailed personalised feedback on every project submission
* Get personalized career advice through 1-1 sessions with industry mentors
*Get interview ready via resume reviews, practice employment tests and mock interviews
*Access to exclusive job opportunities through our partner companies and hiring drives
Moreover, in the last financial year, the unemployment rate in India stood at 6.1%, which is nothing less than alarming. Nonetheless, you always have the option to go for better and stand out in the crowd. upGrad's online platform is equipped with practical learning modules where you can deal with real industry problems through projects. Furthermore, based on your work, you will also get one-on-one feedback from experts and project managers.
Having understood the benefits of pursuing an upGrad's certification programme, it is of utmost importance to choose the right course in order to increase your employability. The aforementioned utilities allow you to make your resume up to par with the industrial requirements.