We all have many dreams that we want to fulfil in our lifetime. But these dreams require an action plan to be able to reach fruition. Therefore, you need to build a robust financial strategy to ensure that these plans can be materialized.
However, life can be rather unpredictable that can leave all your strategies and plans midway if you don't account for these contingencies. That is the reason you need to secure yourself and your life's goals with a term life insurance.
Should something happen to you, the death benefit from the best term insurance will be able to keep your loved ones afloat and protect their financial interests.
In this article, we will talk about the benefits of term life insurance to help you make a wise investment decision.
They are easy to understand
If one asks you what is health insurance, it will take you a while to collect your thoughts and give a comprehensible answer. However, term life insurance is a simple product that can be explained in simple terms.
Term life insurance is a life insurance product that covers the risk of uncertain events, such as untimely death of the policyholders, for a certain time period. That is, if the insured person passes during this period, the insurance amount will be given to the policy nominee as the death benefit.
However, before you invest in the policy, you need to understand that even the best term insurance will not give you maturity benefits. That is the reason they have lower premiums and higher coverage.
They are very affordable
The premium of a term life insurance is incredibly low, making it an affordable option for all kinds of investors. You can save more money on your insurance premiums by investing in your early 20s and buying online. Term insurance can be easily added to your portfolio as it provides you with comprehensive coverage at an affordable price.
They offer higher coverage
The sum insured for term life insurance is much higher than other life insurance products. This is because all the premium you invest in your policy is directed towards providing you a life cover. As such, you will be able to leave your family enough funds that will help them stay financially secure for a lifetime. They can use this money to pay for your child's higher education, their marriage, pay off any debts/liabilities, etc.
They come with many tax saving benefits
The main reason why people consider investing in a term insurance plan is to secure their family's financial wellbeing. While these policies only provide any benefit in the death of the policyholder, there are certain benefits that you can leverage during your lifetime as well. These are the tax benefits that come with your term insurance policy.
For example, the premiums you pay towards your policy are eligible for a tax deduction. You can claim up to Rs. 1.5 lakhs per annum in tax savings. Additionally, you are also allowed to save taxes on premiums paid towards your critical illness rider benefit u/s 80D. You are allowed to claim deductions up to Rs. 25,000 for the premium that you paid towards the policy.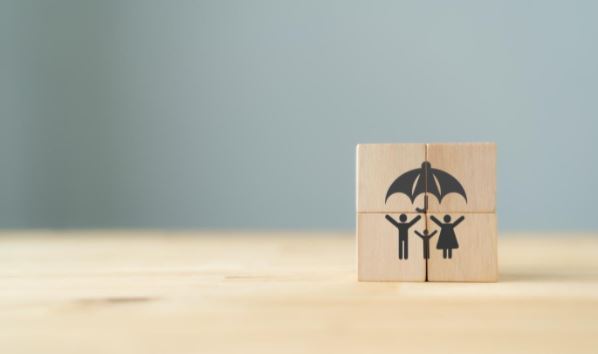 Finally, even the death benefit that your family members receive in case of your demise will be tax free u/s 10(10D).
Premium remains unchanged for a lifetime
When you buy a term life insurance, you can rest assured that your premium will remain unchanged throughout the policy duration. That is the reason it is better to invest at an early age so that you can lock in a great price that is offered to younger investors.
Get return of premium benefit
If you want to get maturity benefits from your term life insurance, you can invest in term insurance with a premium. This will help you protect your investment in case you outlive the policy term.
A term insurance plan is designed to secure your family's financial wellbeing, even if you are no longer around. These plans are considered as one of the most basic ones that help protect your financial needs and that of your loved ones, especially these days. With its multiple features and benefits, you will be able to give yourself the added layer of protection.
As has been discussed in this article, you can see that there are many benefits of investing in a term insurance plan. It not only provides you higher coverage at a lower price, but also gives you several tax benefits. However, before you take all these benefits into account, you need to remember that a term plan's core objective is to protect your loved ones and not your savings. That is the reason term insurance is such a popular choice as it stays true to that objective.