The former president of India died on the evening of July 27, 2015, from a cardiac arrest he suffered while delivering a lecture to students in Shillong. Remember him through his uplifting words.
1.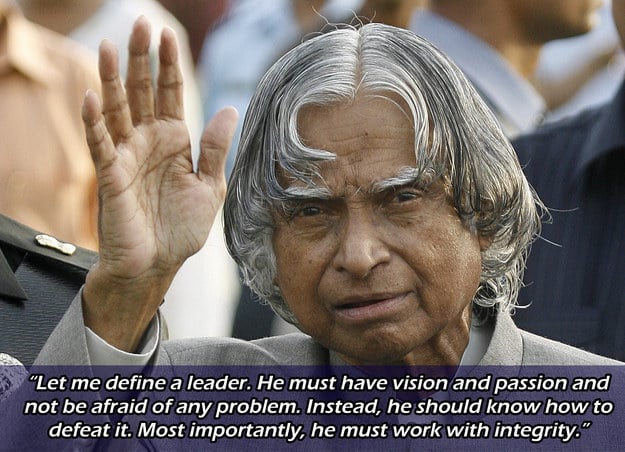 2.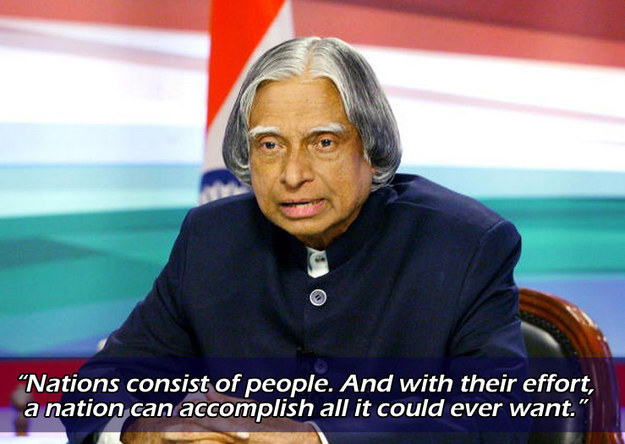 3.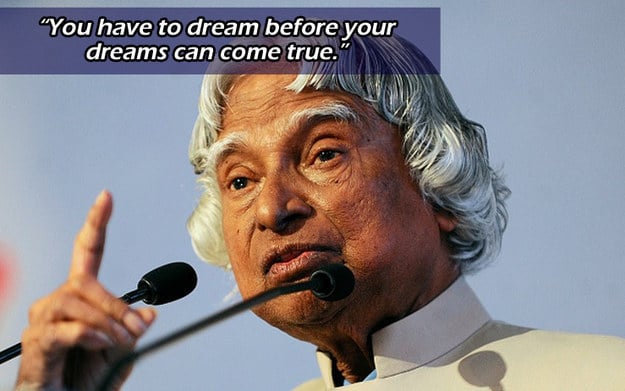 4.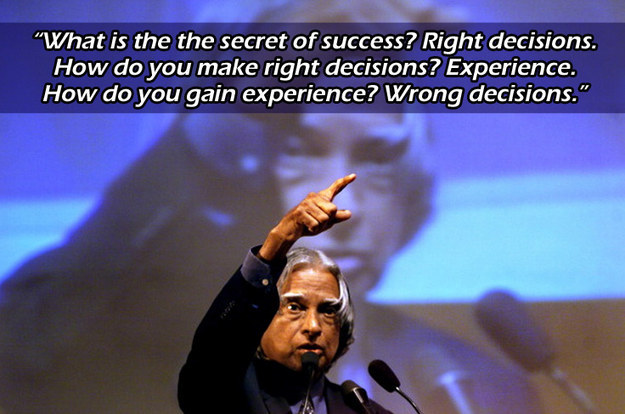 5.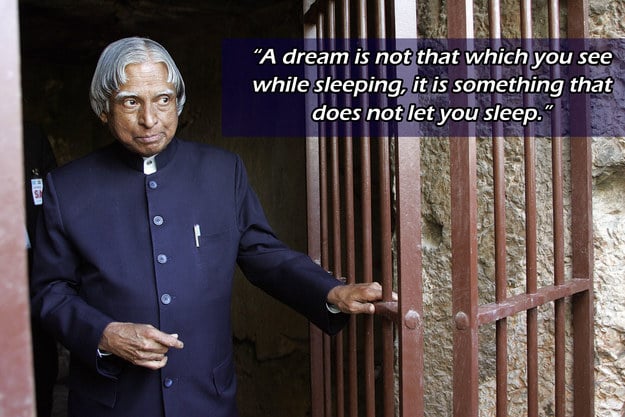 6.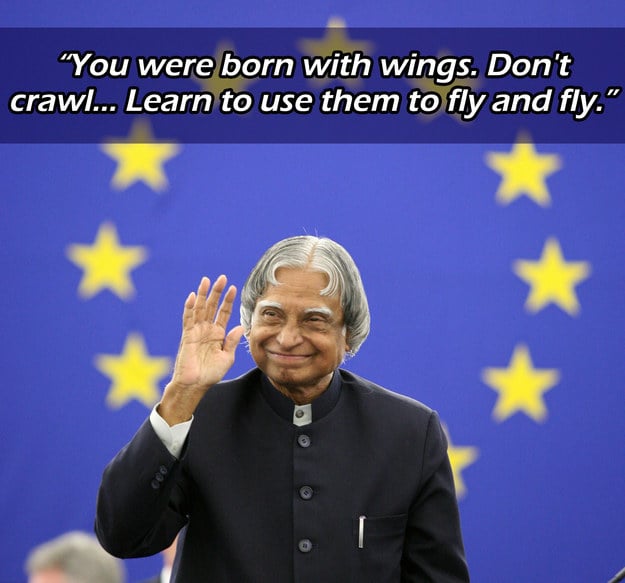 7.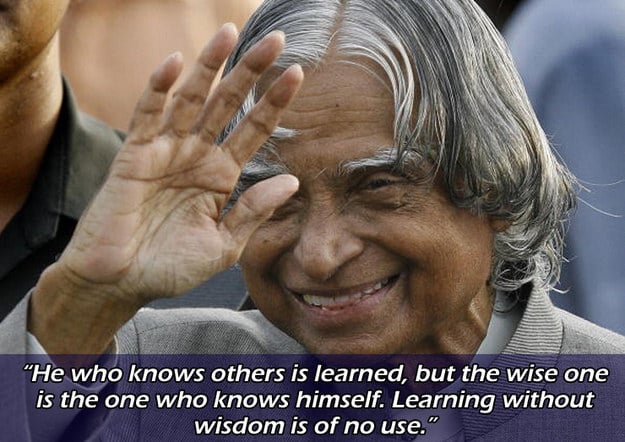 8.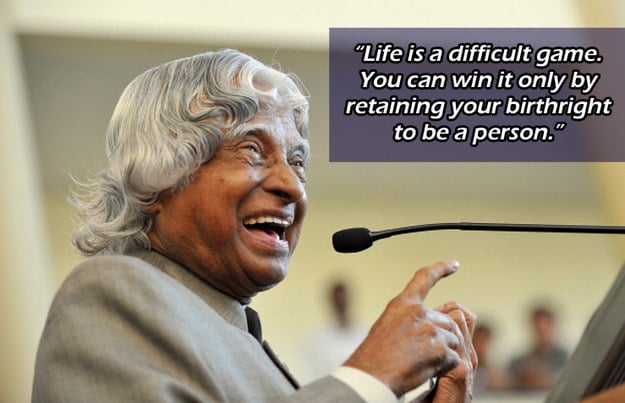 9.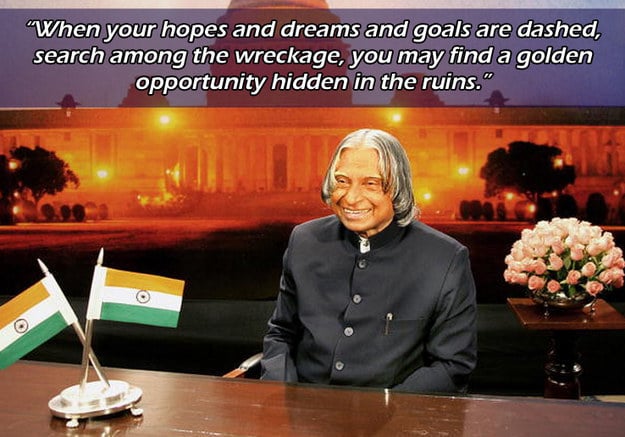 Avul Pakir Jainulabdeen Abdul Kalam (/ˈæbdəl kəˈlɑːm/ (About this soundlisten); 15 October 1931 – 27 July 2015) was an aerospace scientist who served as the 11th President of India from 2002 to 2007. He was born and raised in Rameswaram, Tamil Nadu and studied physics and aerospace engineering.
Kalam was elected as the 11th President of India in 2002 with the support of both the ruling Bharatiya Janata Party and the then-opposition Indian National Congress.
What do you think About these amazing quotes of Kalam?
We want to hear from you ! Share your comments below.
You may also like reading:
10 Amazing Stories of Incredibly Brave Indian Army Soldiers | Part-1
10 Amazing Stories of Incredibly Brave Indian Soldiers | Part-2
Paramilitary Forces in India | Backbone of India's
Top 30+ Motivational Positive quotes you must read
11 Key Benefits Of Staying Positive Always
10 Inspirational Quotes To Enrich Your Life