Here is our First Part Gut-Busting Photos of World's Top Political leaders Stuffing Their Faces



U.S. President Barack Obama bites into a bratwurst during a visit to Usinger's Fine Sausage in Milwaukee, Wisconsin September 22, 2012.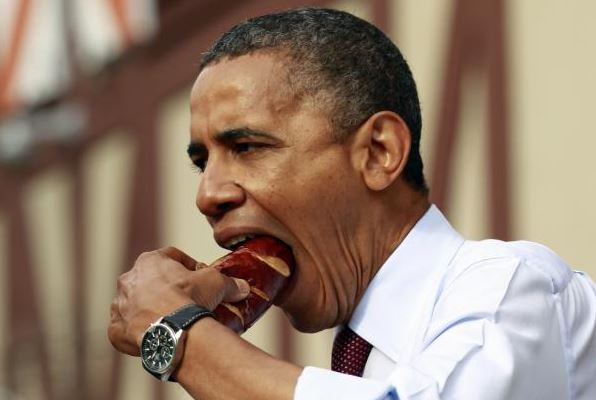 Photo Credit: Reuters/Kevin Lamarque
Republican presidential candidate, former New York City Mayor Rudy Giuliani (R), eats a slice of pizza as his wife Judith watches during a campaign stop at Caesario's restaurant in Manchester, New Hampshire, November 5, 2007.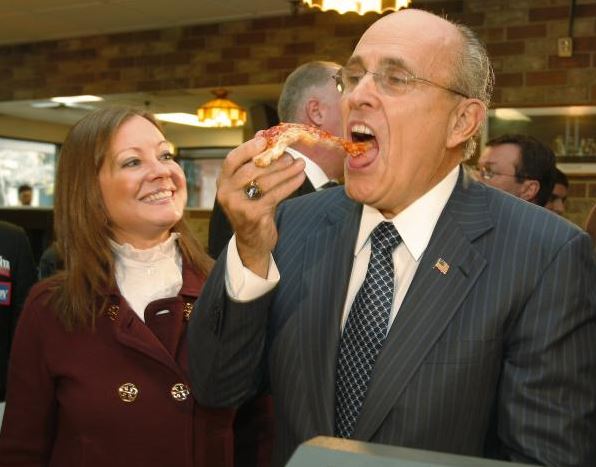 Photo Credit: REUTERS/Brian Snyder
US Democratic vice presidential nominee Senator Joe Biden (D-DE) eats ice cream during a campaign stop at Windmill Ice Cream Shop in Aliquippa, Pennsylvania, August 29, 2008.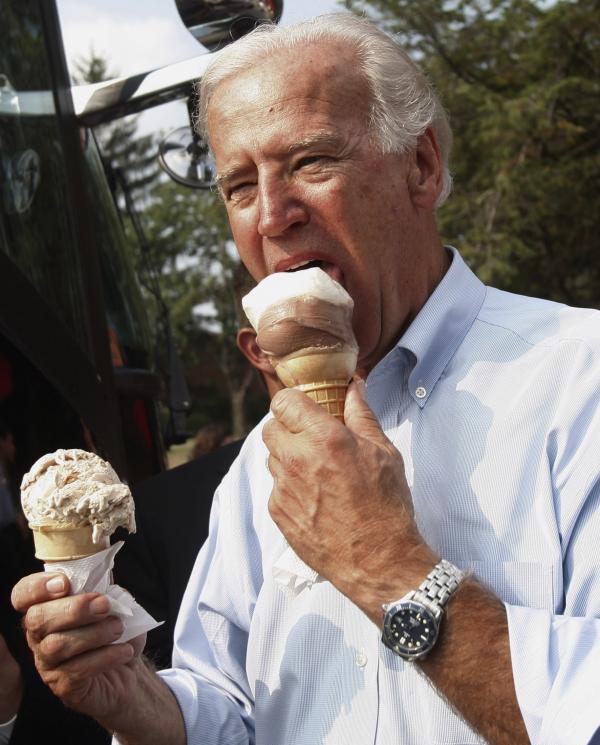 U.S. Republican presidential candidate Texas Governor Rick Perry eats a corn dog at the Iowa State Fair in Des Moines, Iowa, August 15, 2011.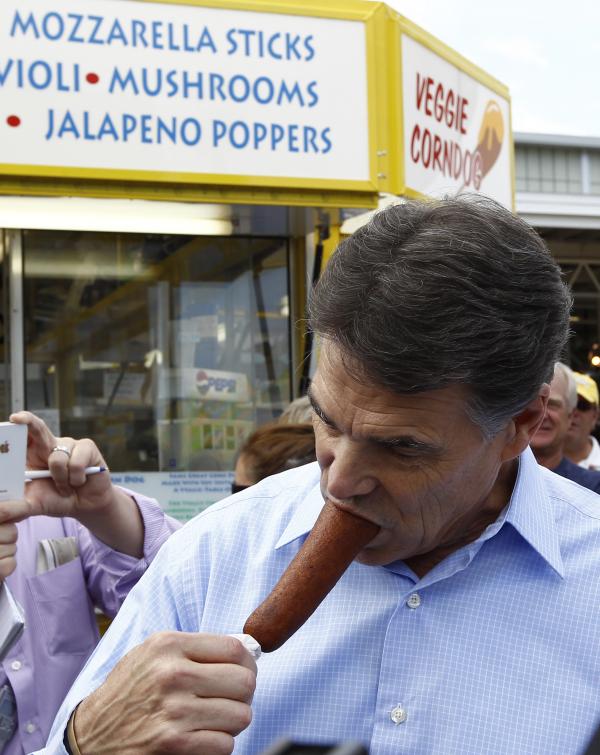 U.S. President George W. Bush eats an ear of raw sweet corn during a visit to the Bettendorf farmers market, during a campaign stop in Iowa, August 4, 2004. Bush is on a three-day campaign swing through middle America in the hotly contested states of Iowa, Minnesota, Ohio and Michigan.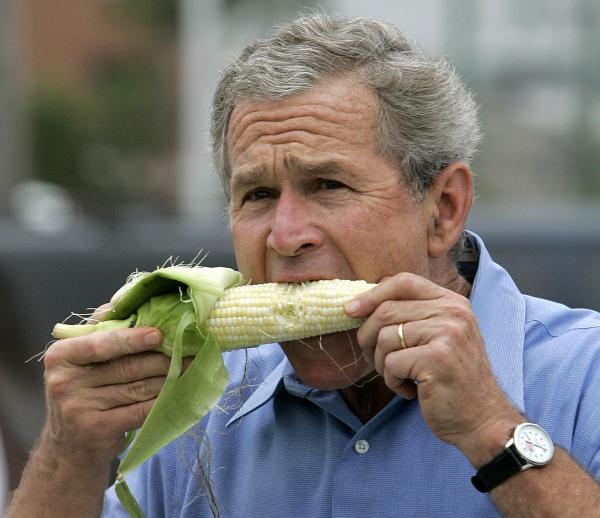 US Democratic presidential candidate Senator Barack Obama (D-IL) (L) prepares to eat as he visits the Dooky Chase restaurant in New Orleans February 7, 2008.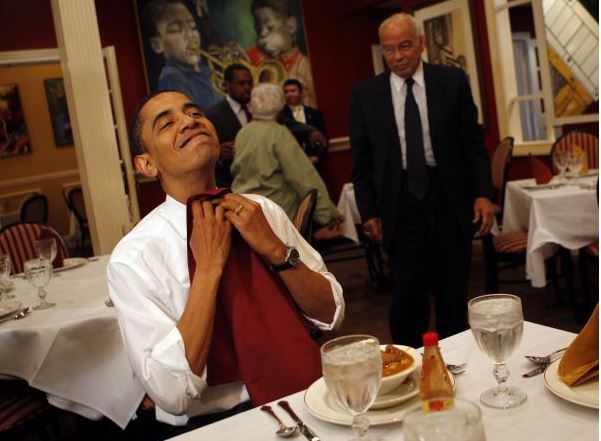 Photo Credit: REUTERS/Carlos Barria
California gubernatorial hopeful Arnold Schwarzenegger (L) eats an "In & Out" burger with California Assemblyman Abe Maldonado during a lunch break on his "California Comeback" bus tour in Merced, California, October 4, 2003.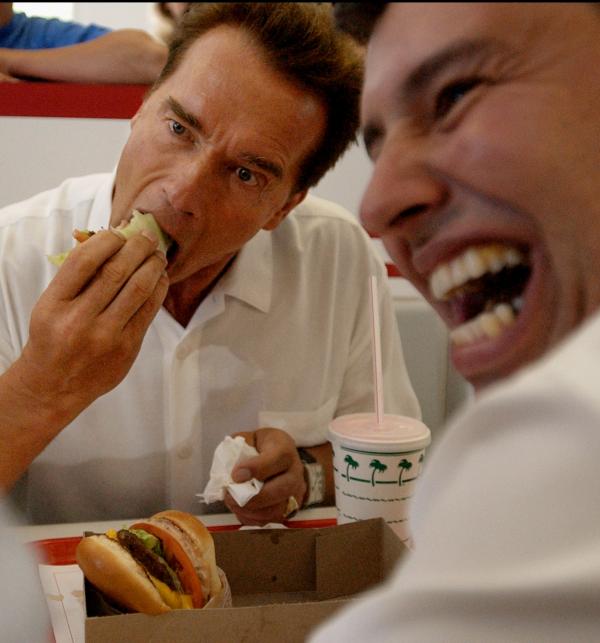 Photo Credit: REUTERS/Pool/Stephan Savoia
U.S. President Barack Obama and British Prime Minister David Cameron each eat hot dogs at a first round "First Four" game of the NCAA Division I Men's Basketball Tournament between Mississippi Valley State and Western Kentucky at the University of Dayton Arena in Ohio, March 13, 2012.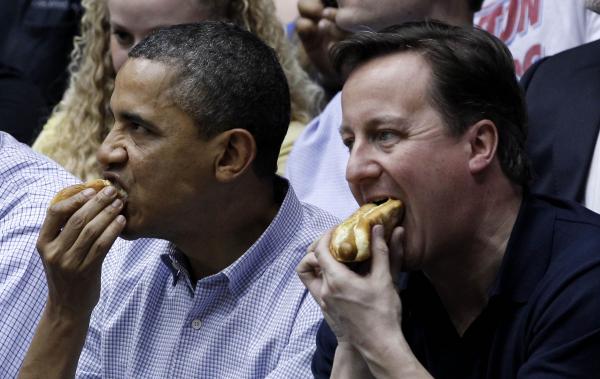 Photo Credit: REUTERS/Larry Downing
File photo of former U.S. President Bill Clinton with waitresses at The Varsity fast food restaurant in Georgia.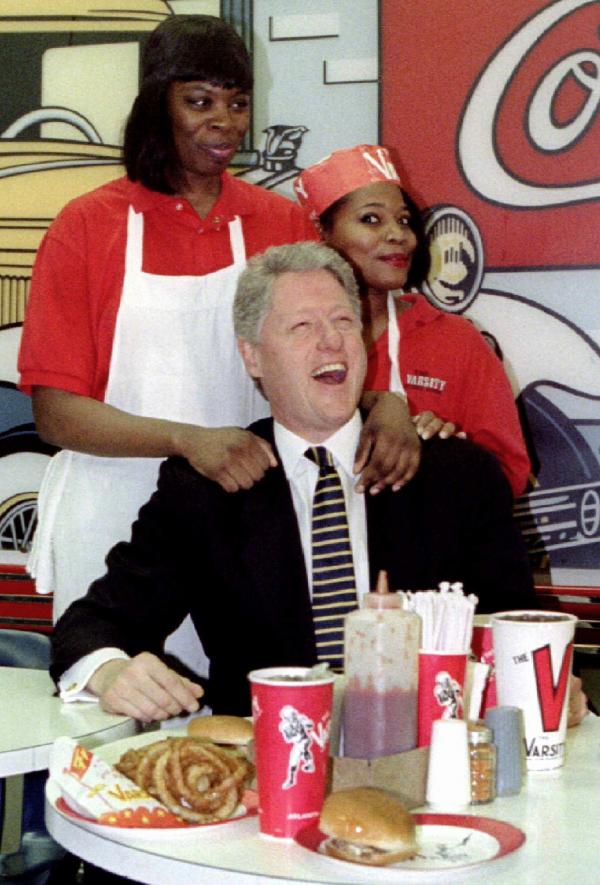 U.S. President George W. Bush (L) cuts a roasted wild pig beside German Chancellor Angela Merkel during a barbecue with residents in the north-eastern German village of Trinwillershagen at the German Baltic sea July 13, 2006.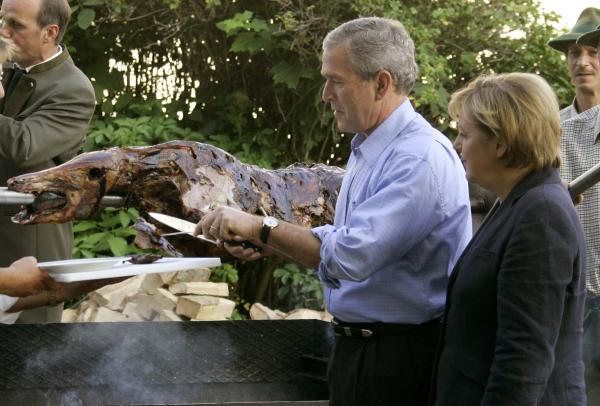 Photo Credit: REUTERS/Fabrizio Bensch
[divider scroll_text="Back To Top"]