A 1,400-year-old ginkgo tree in China has recently drawn thousands of people from all over the country. Golden leaves have been falling on the ground since mid-November, turning the temple's ground into a yellow ocean. The ancient tree grows next to the Gu Guanyin Buddhist Temple in the Zhongnan Mountains and is a perfect celebration of autumn. The ginkgo tree, also known as the maidenhair, is sometimes referred to as a "living fossil" because, despite all the drastic climate changes, it has remained unchanged for more than 200 million years.




#1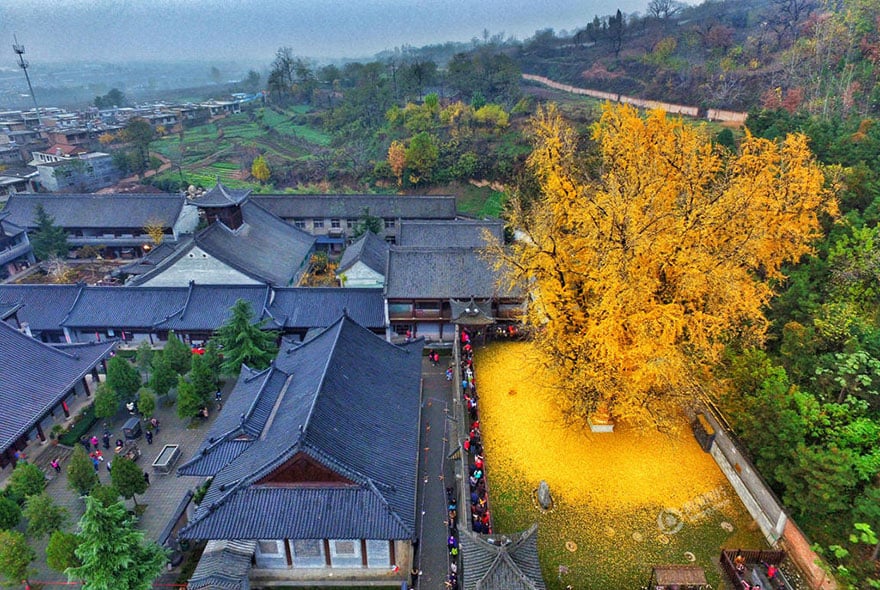 #2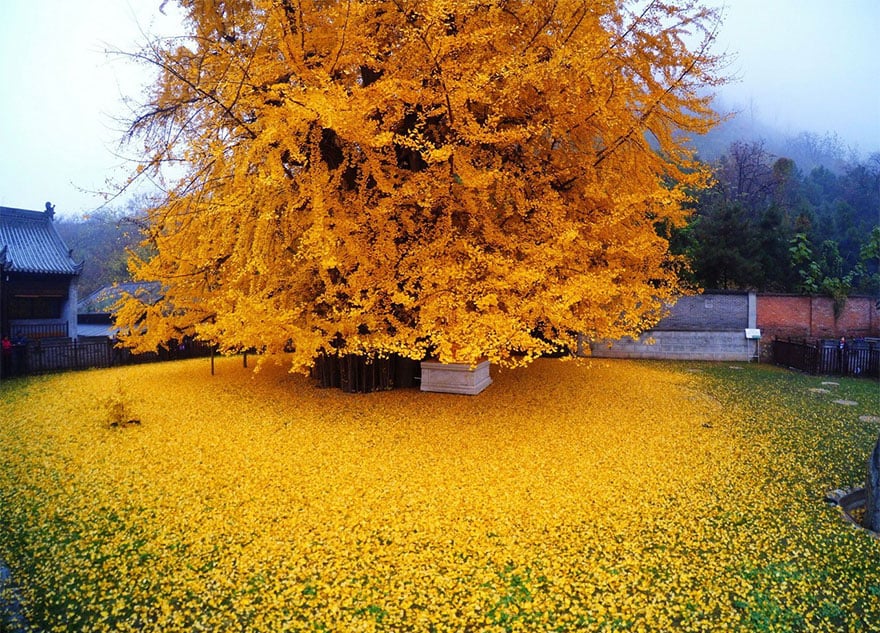 #3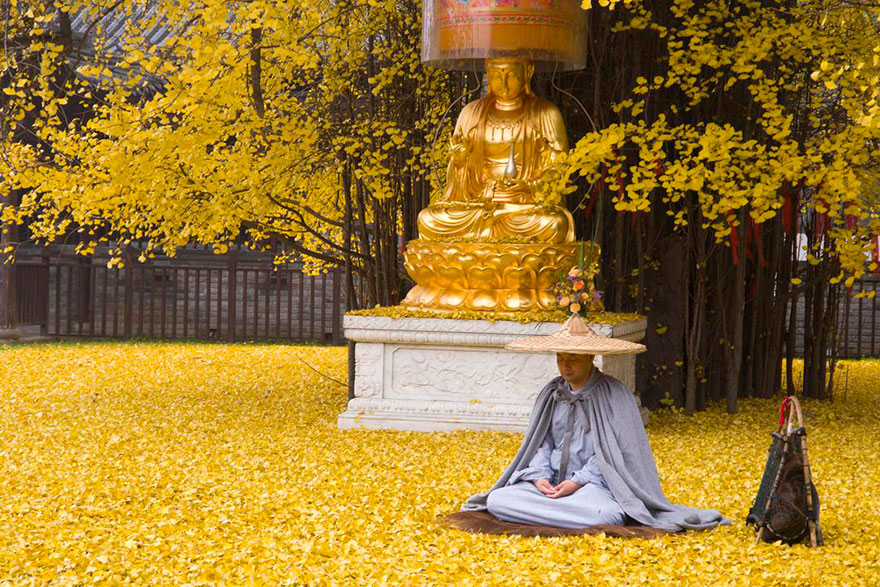 #4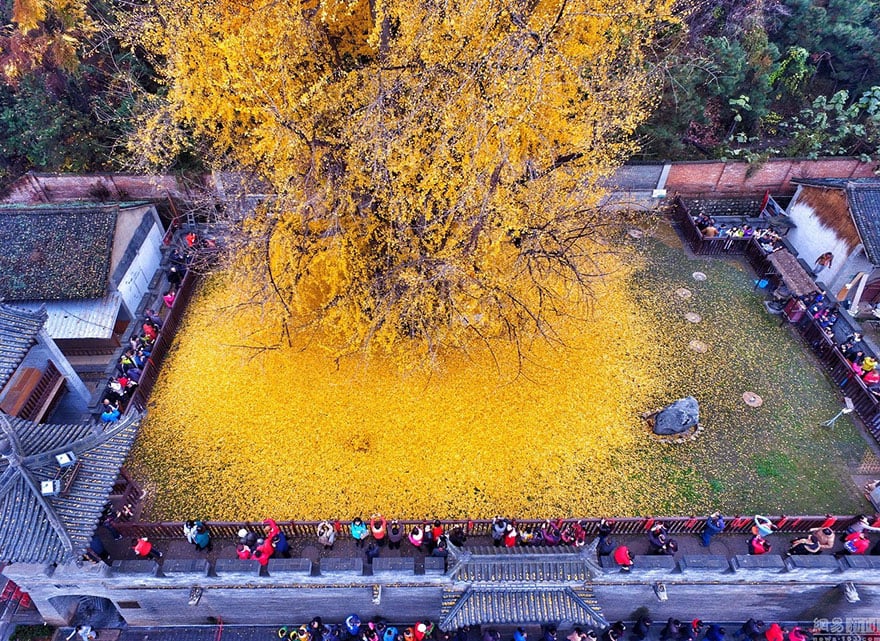 #5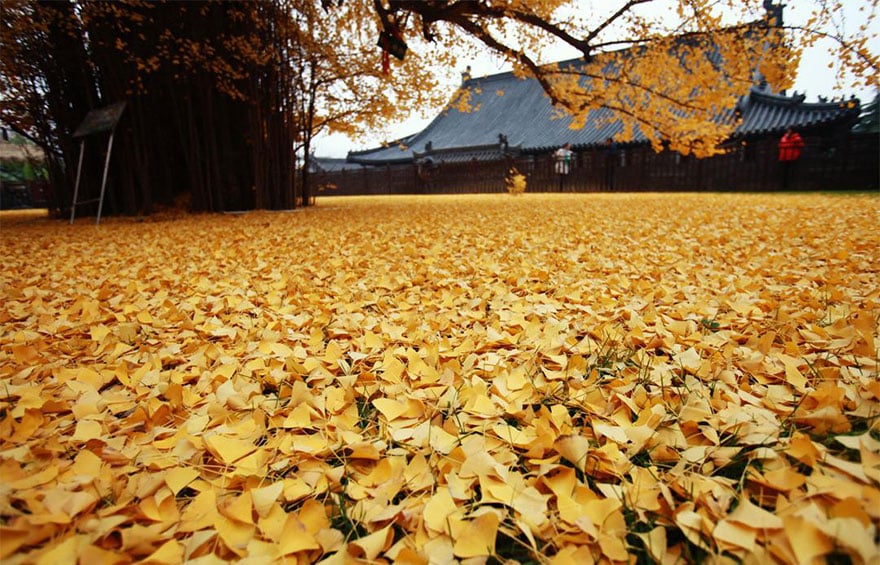 What do you think About this Article?
We want to hear from you ! Share your comments below.

H/T: thisiscolossal.com
[divider scroll_text="Back To Top"]