There are certain things in our society that we tend to ignore or choose to look away from. One of these few things are homeless people. Walking past by them is regular and normal for us. Paying attention to them has never crossed our mind and to be honest we avoid or ignore them. It is different for few others. Photo series "Homeless" by Lee Jeffries will make you face the ones you neglectfully pass by everyday.
1. Photos Taken exclusively in black and white, each of these close-up portraits is incredibly detailed and capture life stories of homeless people on the streets of Europe and the US.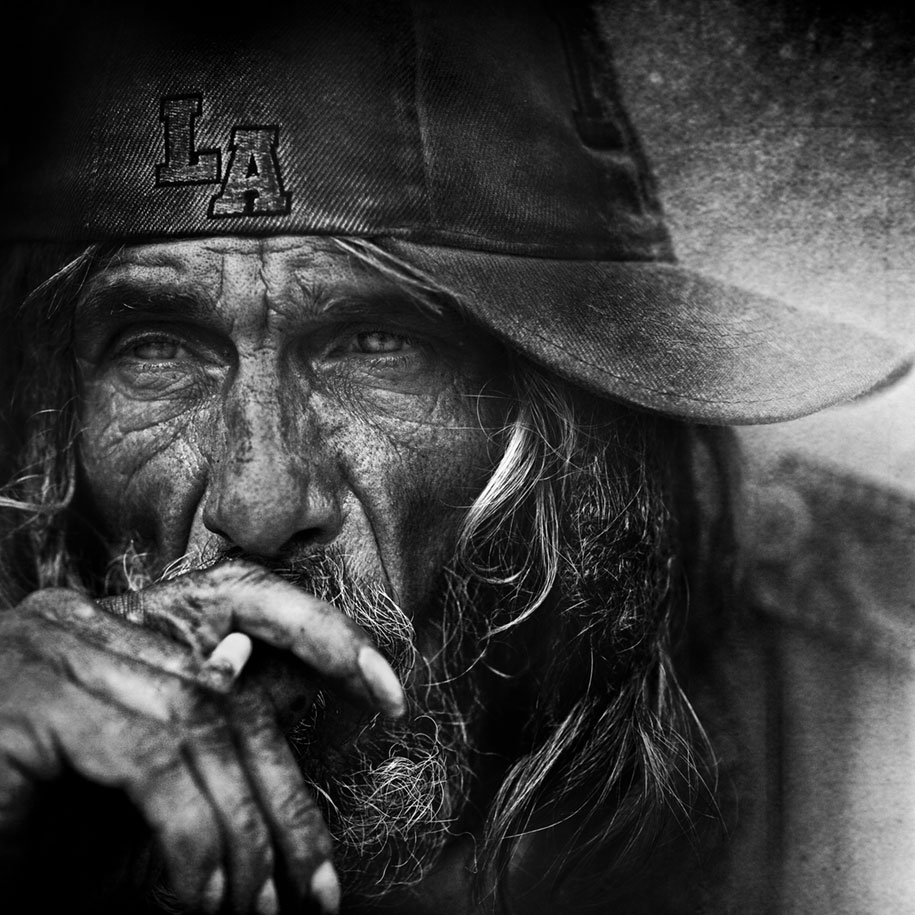 2. You can get lost in the intense gazes, maps of wrinkles and scars, and all the emotional stories behind them. All this is captured despite the fact that the shot sometimes only takes a few seconds, as the "models" might get bored and change their minds.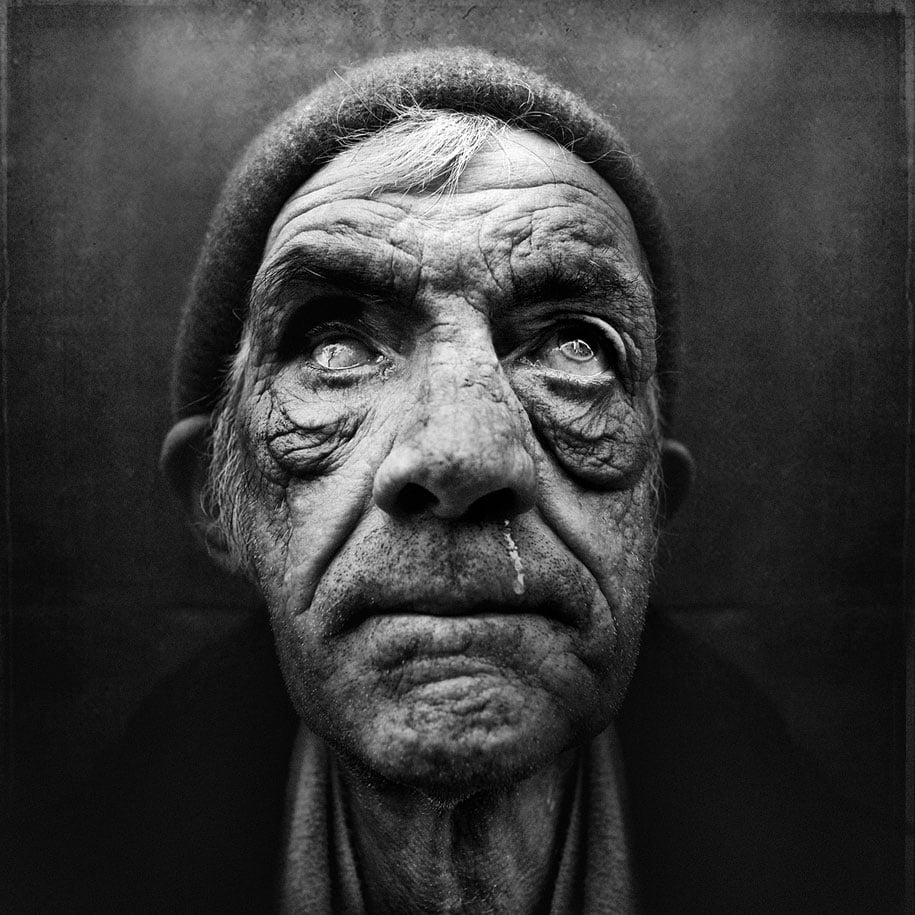 3. This self-taught photographer from Manchester Lee Jeffries has captured the life stories of homeless people through his lens. By profession Jeffries is an accountant.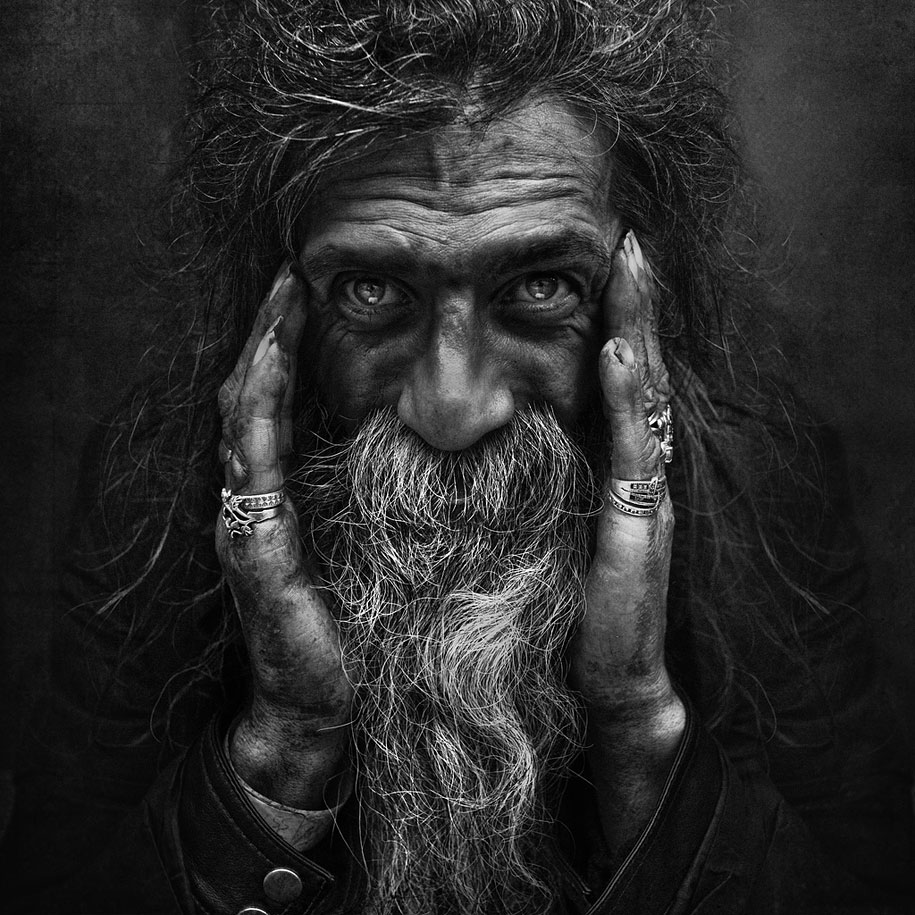 4. Lee Jeffries is fond of street photography and his past experience with homeless people inspired him to click these black and white.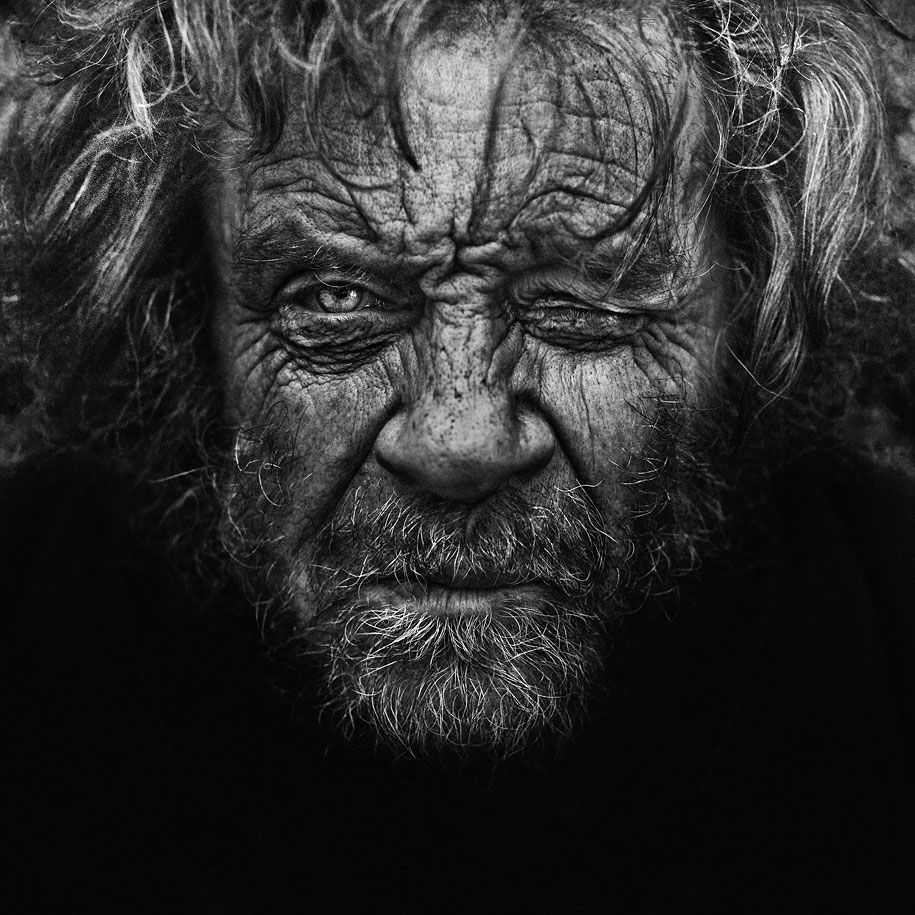 5. Homelessness seems to be a never-ending problem. For Lee Jeffries, that means his photo project will never end. He photographs homeless people to show the humanity that they possess.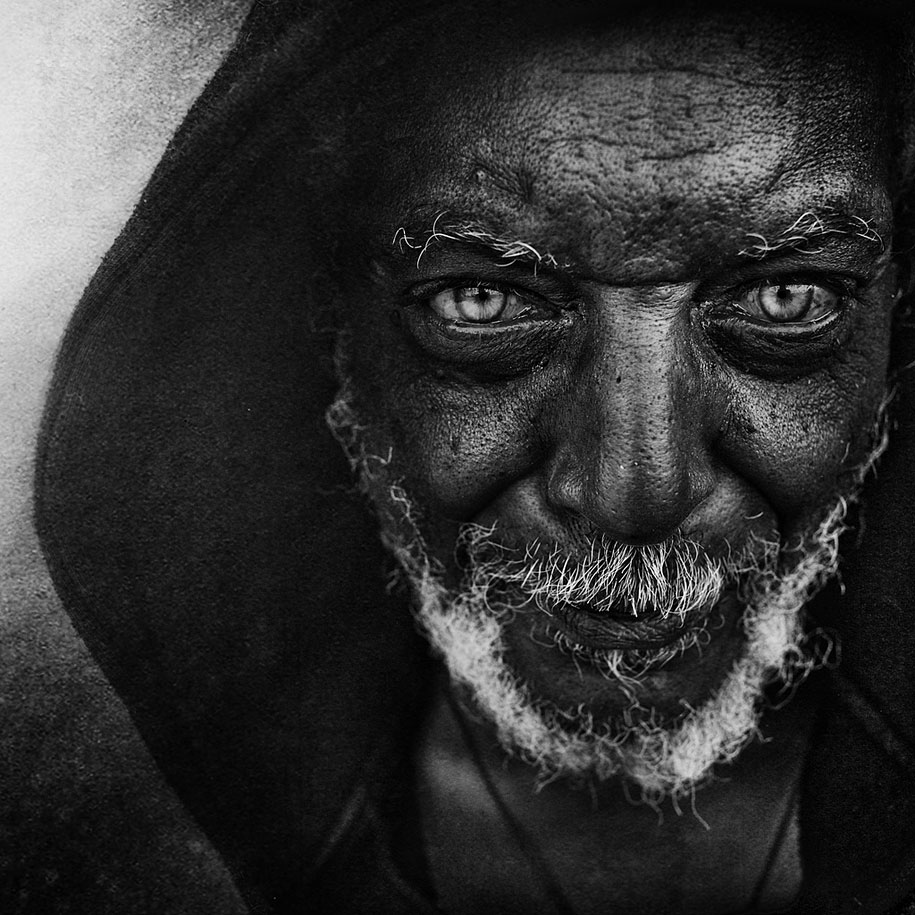 6. "Love 'happened' to me," Jeffries wrote on Bored Panda. "Back then, that love was the motivation for everything I did. Running through the Vatican to buy a Rosary for her dying mother. Feeling her sense of faith and compassion for the less fortunate. Without knowing it, I took pieces from her.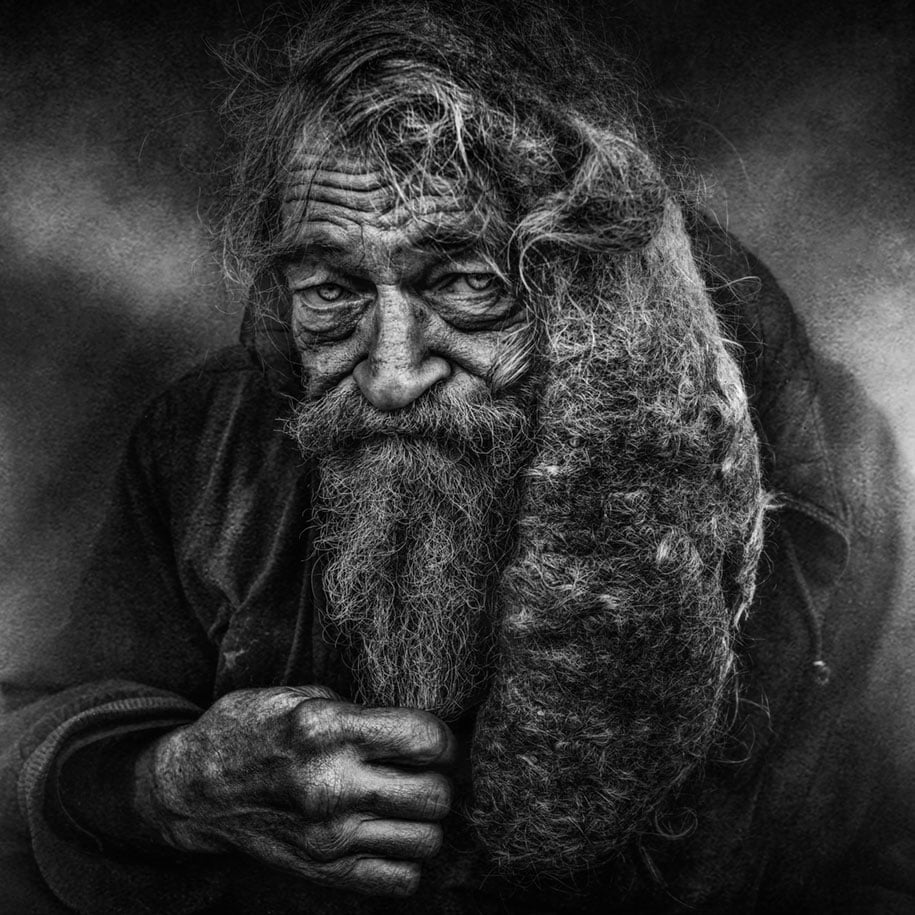 7. They remain with me to this day. So, now, when you see a Lee Jeffries image it's not a document of the life of a homeless person. It's much more than that. It's a metaphysical testimony of humanity, faith and spirituality. It's born from love and a connection to another human being. Her… and the homeless people I meet."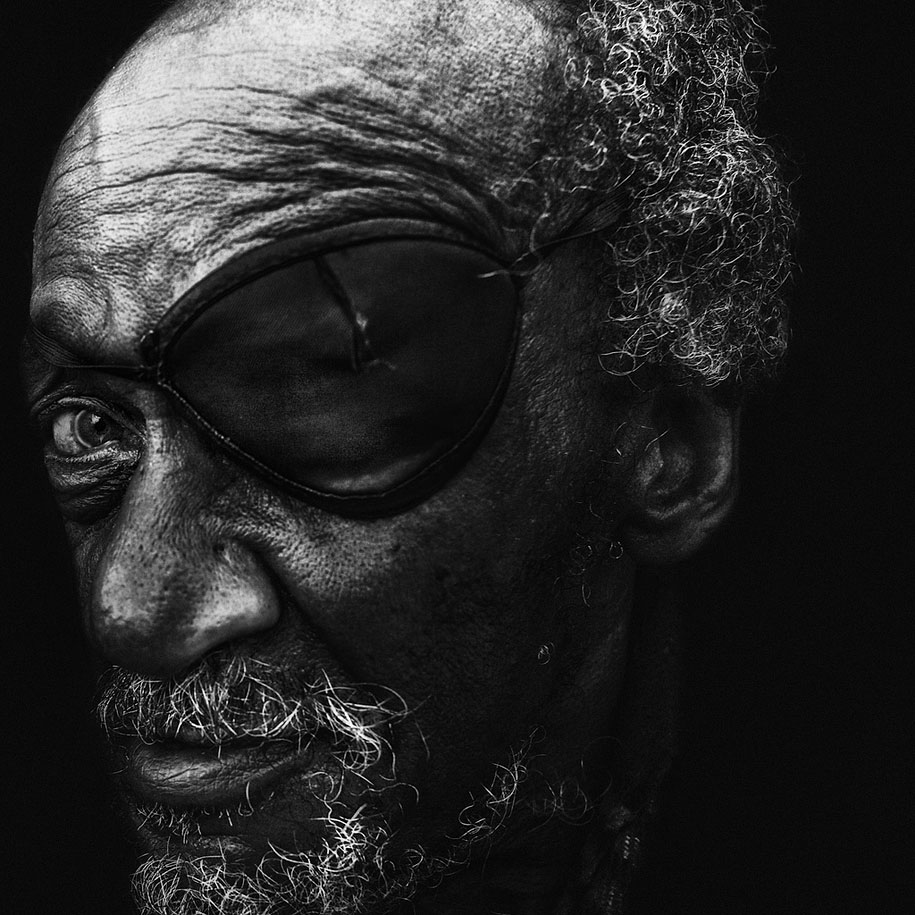 8. Lee Jeffries from Manchester started his career in photography as a sports photographer, but changed his approach after one incident in London.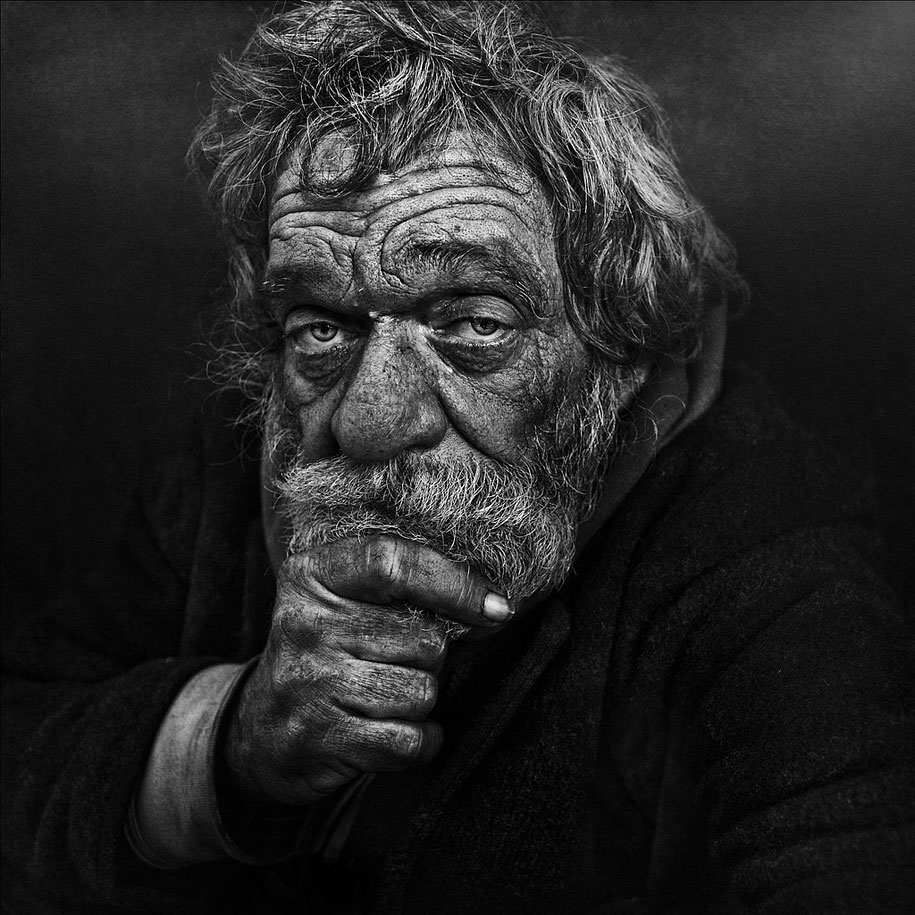 9. He once tried to take a picture of a young, homeless woman huddled in a sleeping bag among Chinese food containers: "She kicked up a right fuss!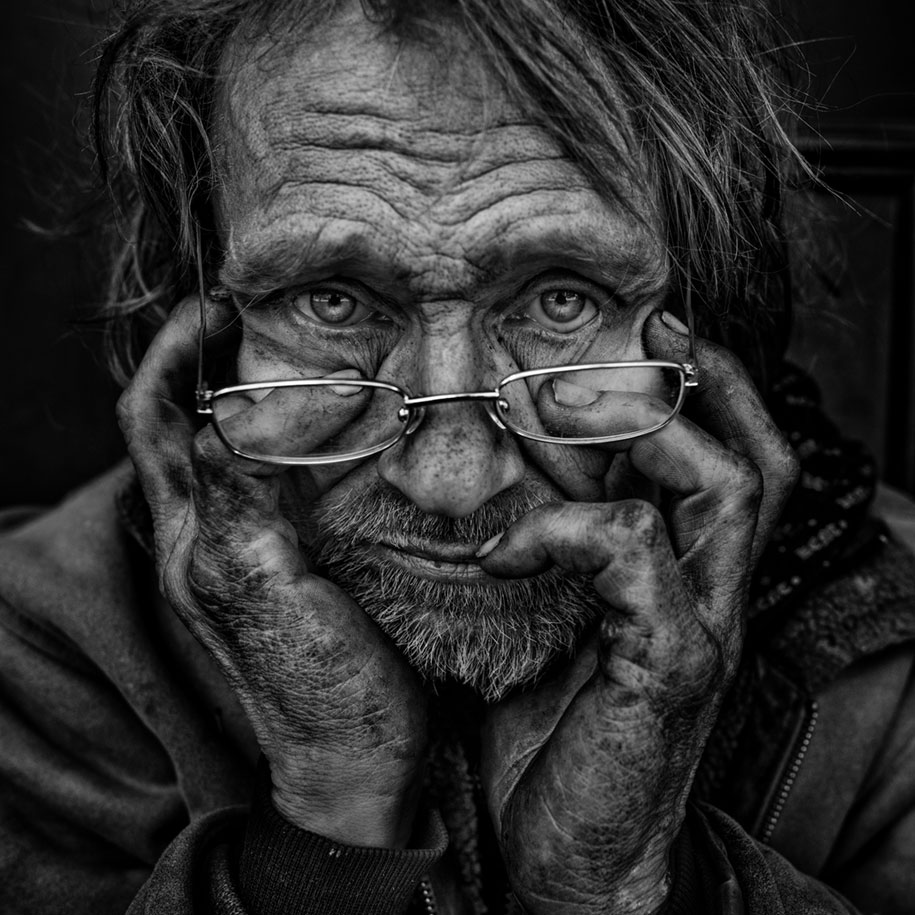 10. I was incredibly embarrassed and was faced with a decision – walk away, or go and apologize. I chose the latter and her story and subsequent images I took of her changed my approach to street photography forever."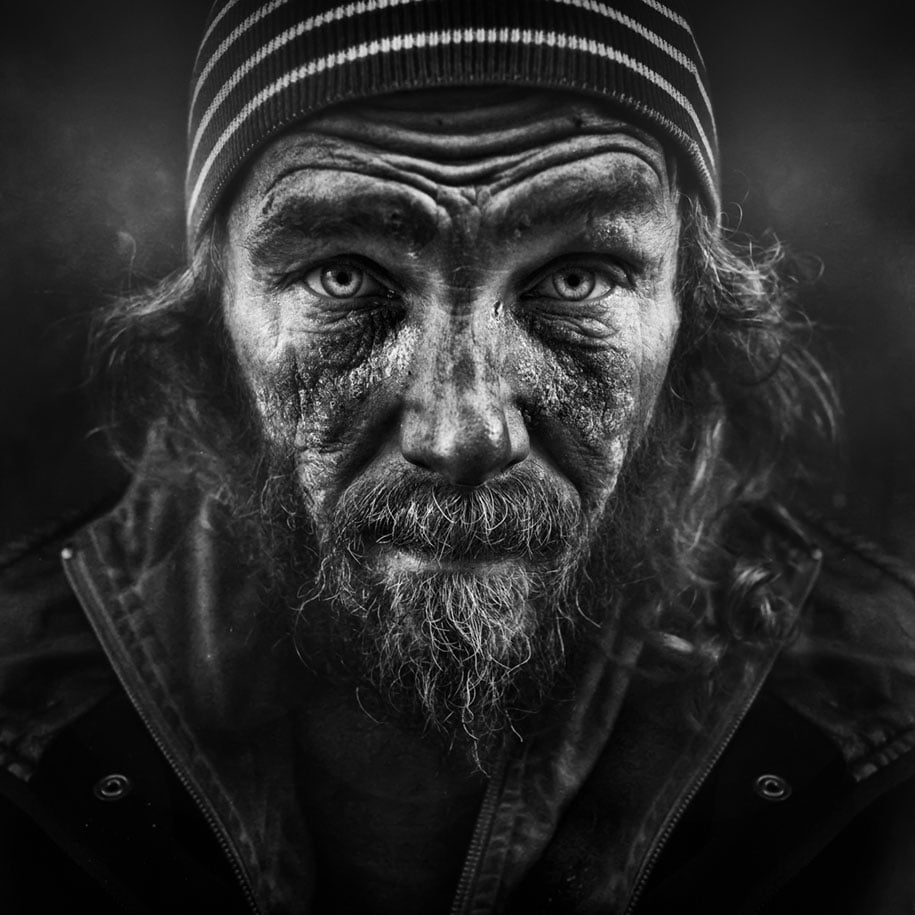 11.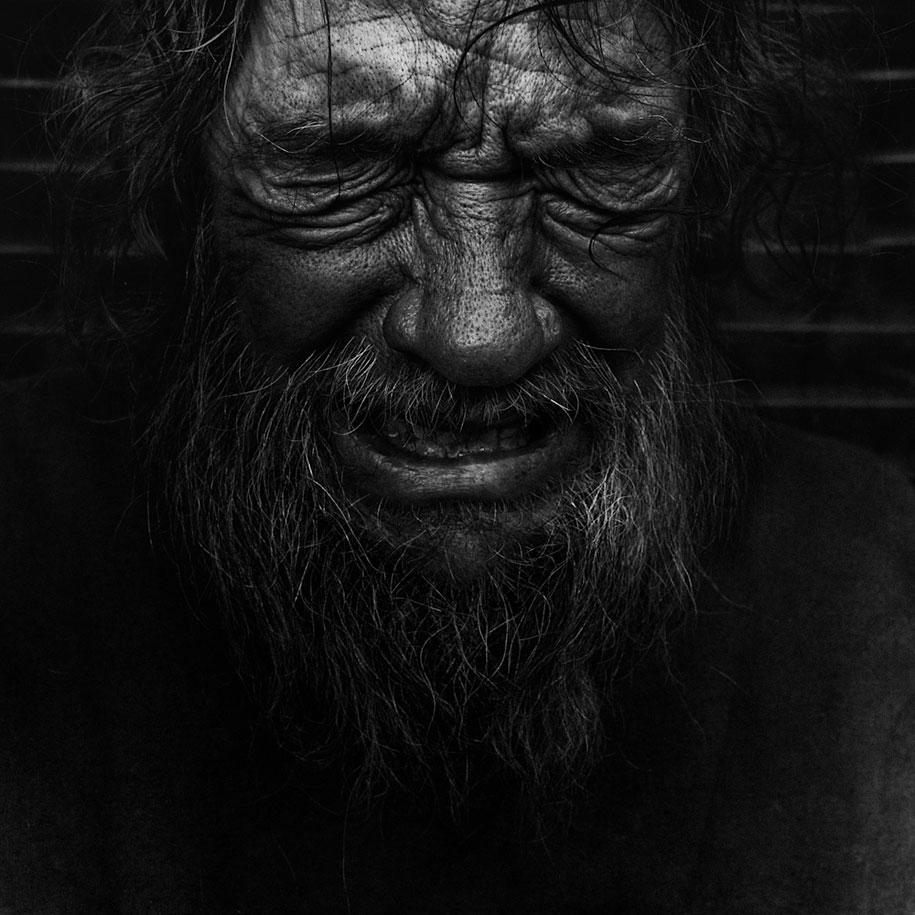 12.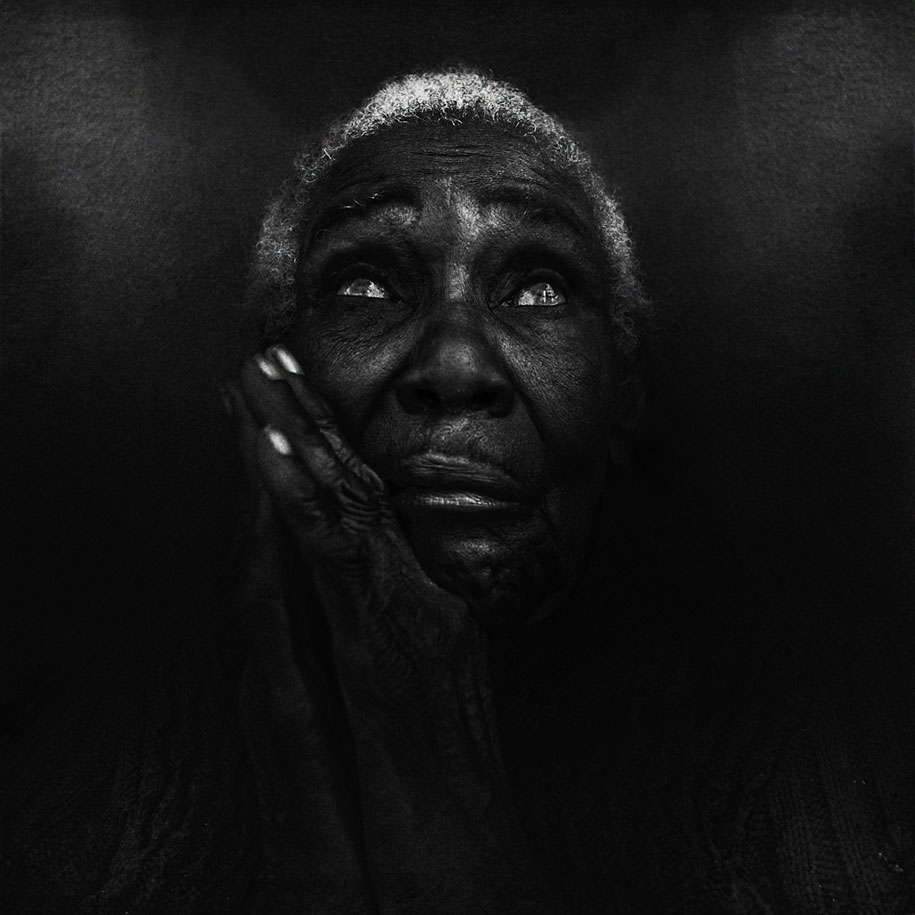 You Can Follow & Find Lee Jeffries: 500px | Flickr | Facebook | Instagram
You May Like 14 Stunning Photos Exposing Life Of American Homeless | Aaron Draper