Last year we had ice challenges, this year there's something way more sexy: the "Under the Boob Pen Challenge!" This is pretty self-explanatory, but basically the ladies are showing how much boob meat they have by seeing if they can hold up a pen with just their breast. This may sound pointless, but it sure is generating a lot of fun photos.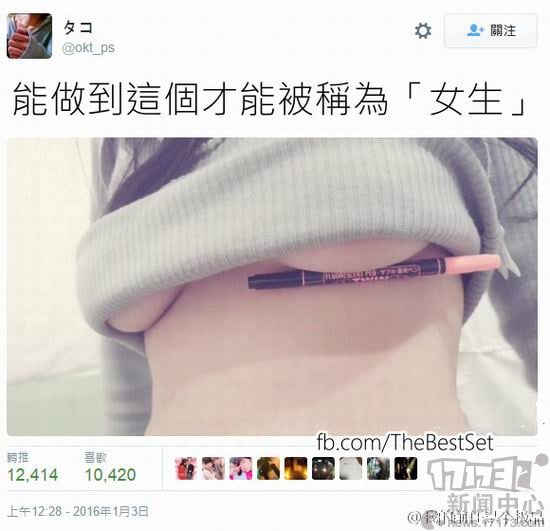 Apparently, some genius is marketing this as the "real woman" challenge. Whatever the reason, it doesn't seem to matter because the internet is blowing up with pictures of chicks doing this. And it's not even new. Ever since pens were invented, women have been trying to hold them up with their boobies. True story, bro.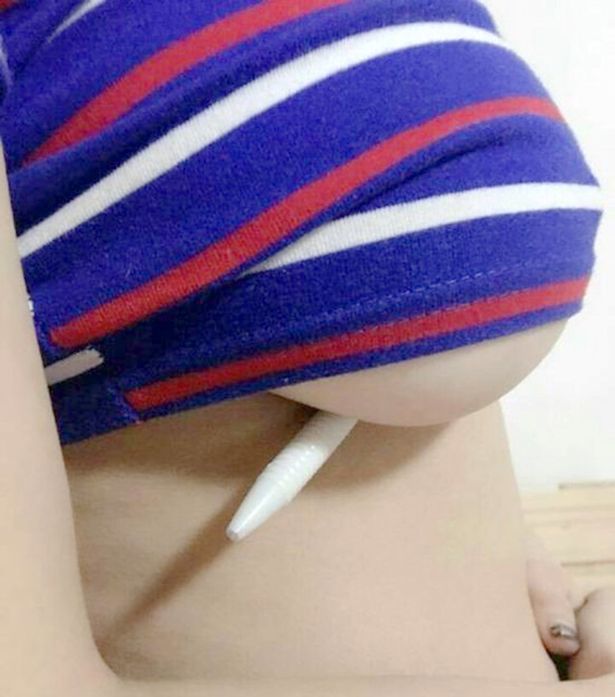 The latest selfie craze to go viral in China is truly a bizarre one: women taking pictures of themselves with a pencil tucked underneath their breasts. The rules are simple: participants successfully pass the test if they are able to suspend a pencil underneath their breast by its weight alone. No bras or hand support are allowed.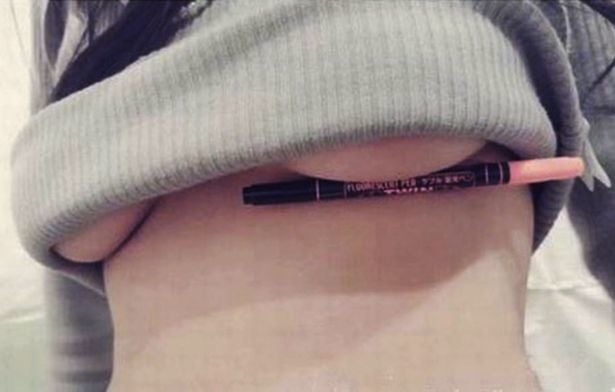 According to Chinese media, Japan is responsible for inspiring the fad, allegedly based on the Luxembourg physiologist R. Chigur's infamous "pencil experiment". The experiment, which has nothing to do with beauty, was designed to determine whether or not a woman required a bra with underwire. If the breast can hold a pencil underneath it, then the woman requires a bra with more support.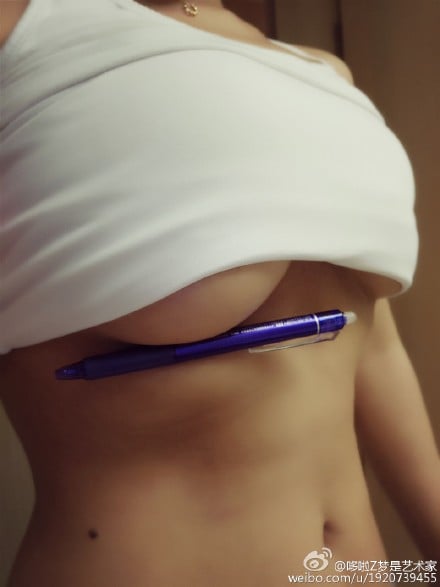 In any event, while a number of the "pencil trick" selfies come from Japan, Chinese women are now getting involved. This woman writes, "If this is what it takes to be a woman, then I proudly am one":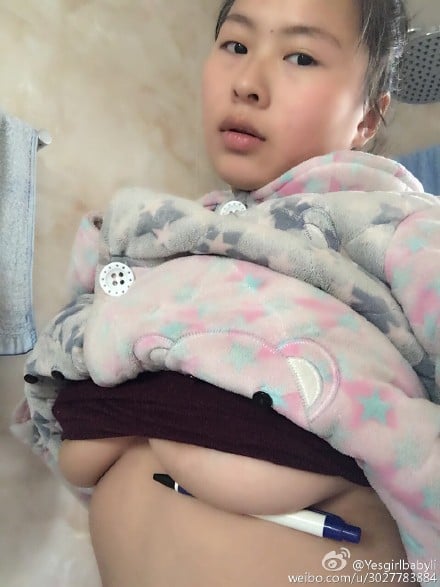 Like previous Chinese "beauty standard tests", some Chinese women have taken to hiding their identities: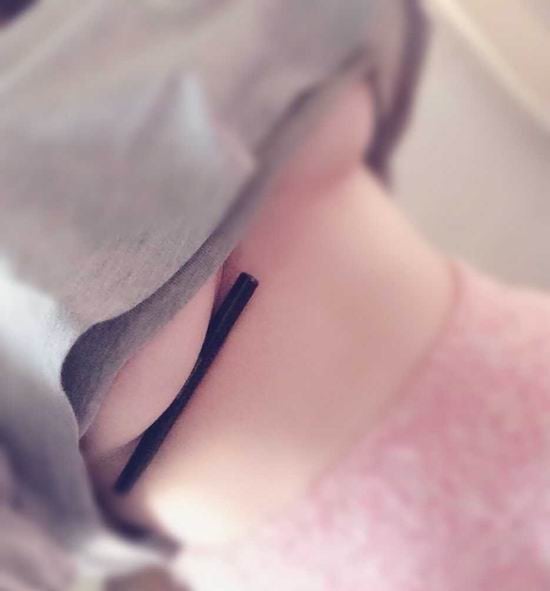 Last year saw a number of Chinese "beauty test" memes. It started with women reaching behind their backs to touch their own belly buttons in the "belly button test".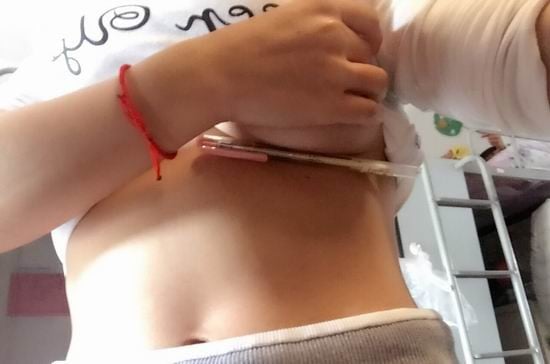 Whether or not the "trick" is pulled off, one common theme of the viral memes is that they all involve Chinese women showing off their bodies.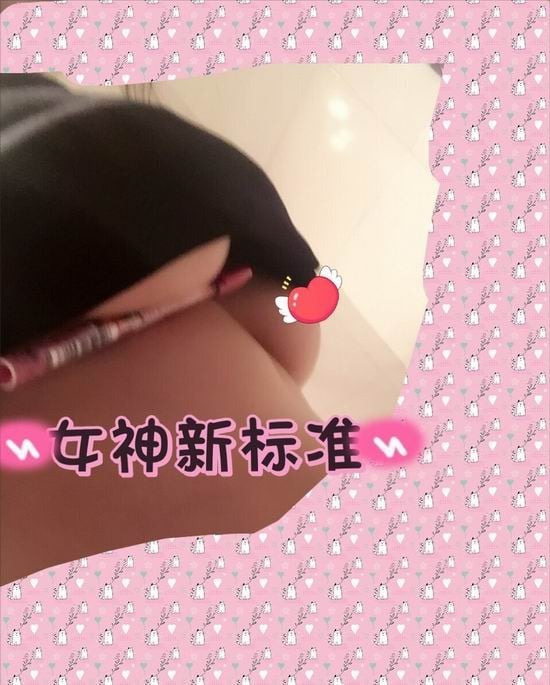 Then, escalating to putting a roll of coins on your collar bone to prove your thinness; folding your hands behind your back, and most recently culminating in the "grope-your-own-breast" selfie.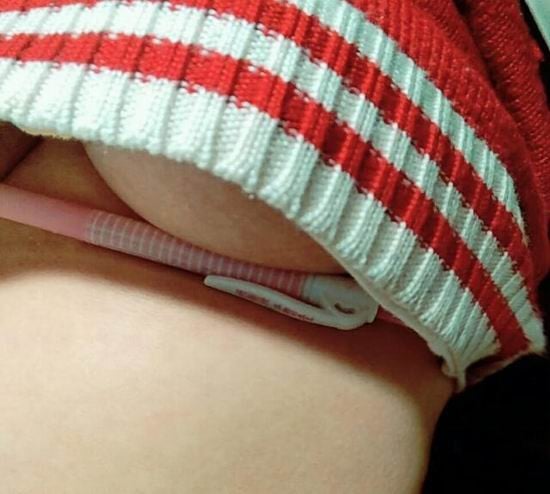 Does the "pencil trick" finally cross the line? Here are some more examples, though we can't be sure if they are all from China: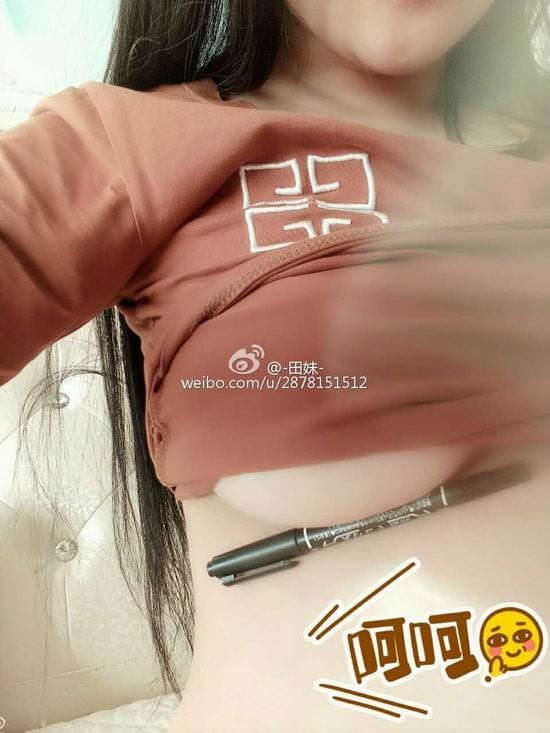 She Might Be Able To Hold Up A Magic Marker. Bonus!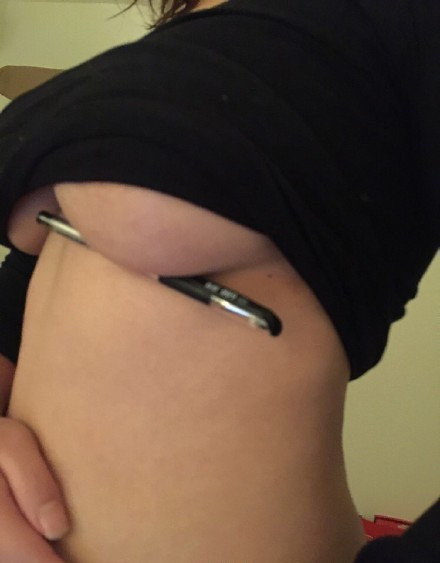 She Fit An Entire Tube Of Lotion Under There!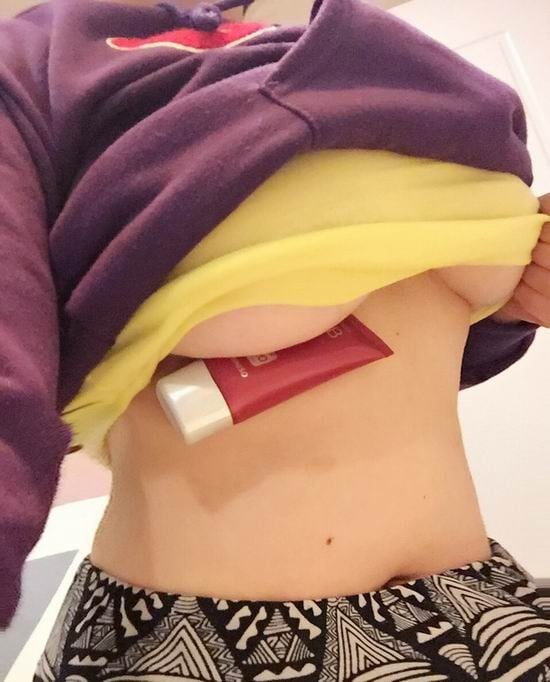 Not A Pen, But It'll Do!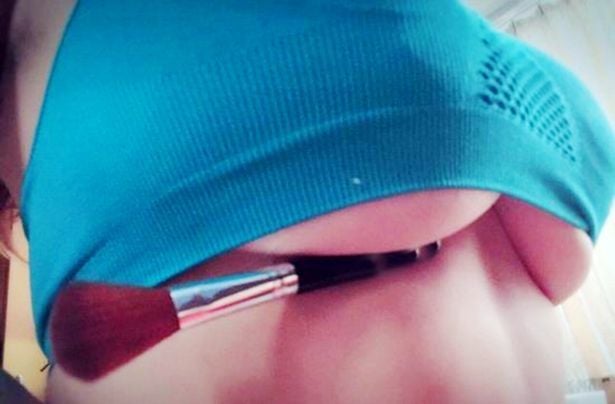 She May Be Cheating On This One…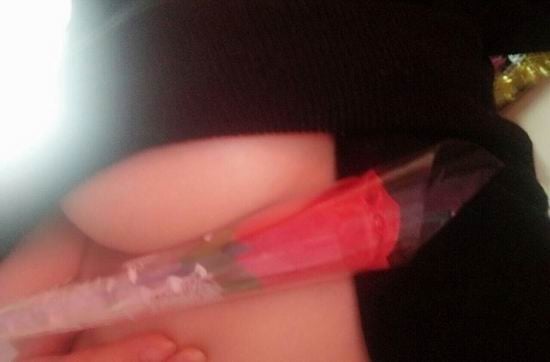 Before You Go Just Watch YouTube Videos below:
1. Underboob Pen Challenge : Best of !
[youtube height="500″ width="800″]https://www.youtube.com/watch?v=3k59T7yTwv0[/youtube]
2. FAKE BOOB TEST
[youtube height="500″ width="800″]https://www.youtube.com/watch?v=VN4OaEEPveE[/youtube]
If you like this post, don't be selfish, share it with your friends on Facebook or Twitter.
Source: Weibo
[divider scroll_text="Back To Top"]