Just Take A Look At photos of 12 Hot, Cute & Sexy Male & Female Criminals arrested.
1. STÉPHANIE BEAUDOIN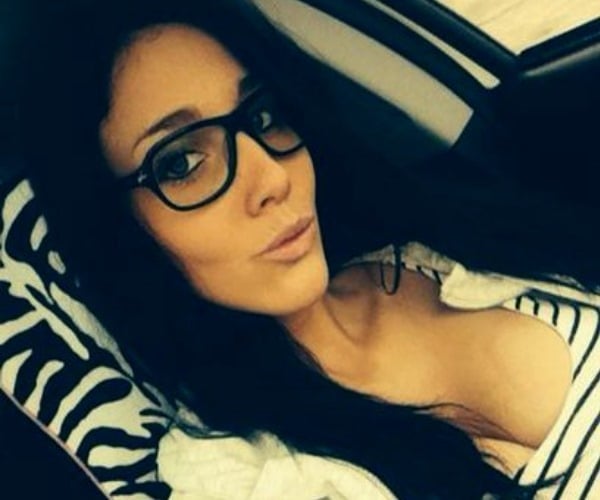 Stéphanie Beaudoin might not be the smartest criminal ever, but she could be the hottest. Beaudoin was the 21-year-old ringleader of a Canadian gang of teens that broke into homes and stole valuables. She's linked to 42 break-ins and faces 114 criminal charges, including stealing and illegally possessing nine firearms.
2. ANGELA COATES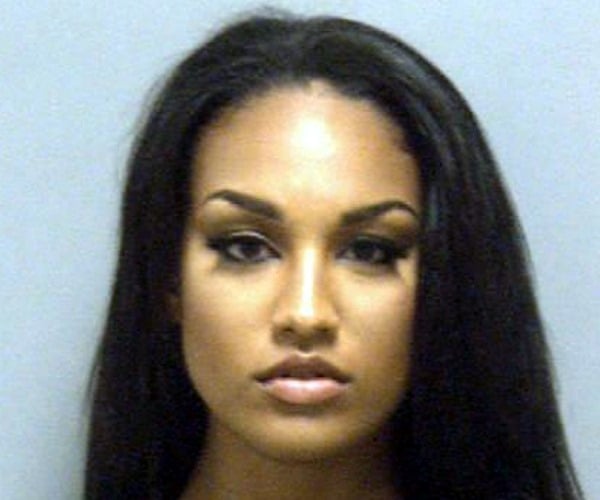 People spotted this natural beauty's mugshot and were so captivated by her beauty that they offered to pay her bail. However, Angela Coates was only arrested for a minor incident and was released the same night. People later discovered that she actually works a model.
3. JEREMY MEEKS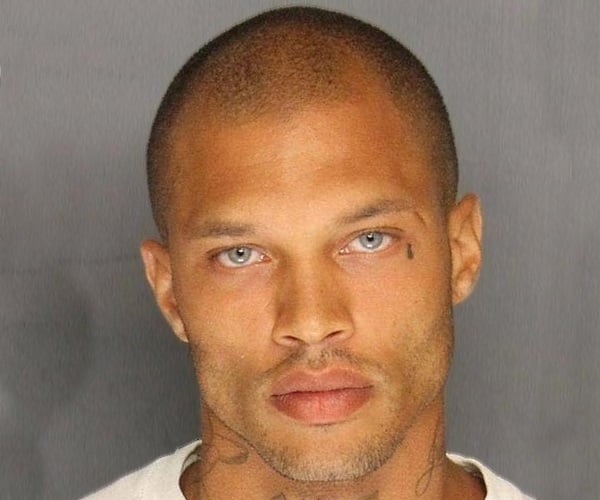 Jeremy Meeks became an instant celebrity when a mugshot of his attractive face went viral. The ladies might love Meeks' model-like features, but it's the last they will see of them for a long time. Meeks faces Federal charges of possession of a firearm that could lead to 10 years in prison and a $250,000 fine.
4. MEAGAN RENEA MCCULLOUGH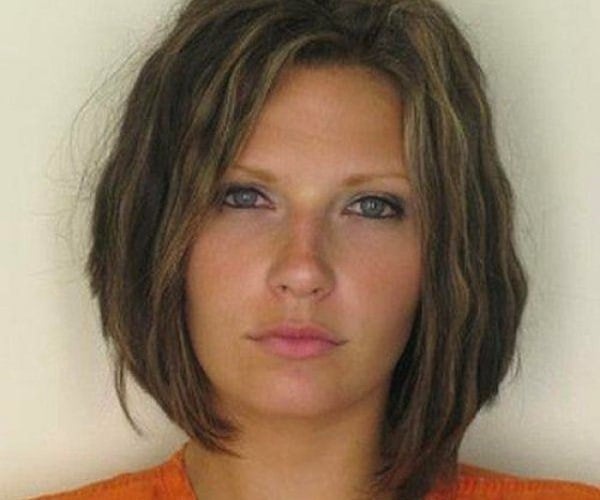 You've probably seen this picture before. Meagan Renea McCullough's mugshot became the face of the original "attractive convict" meme after she was arrested for reckless driving in 2010. Most people don't know that she is actually a mother of six children!
5. SAMANTHA KURDILLA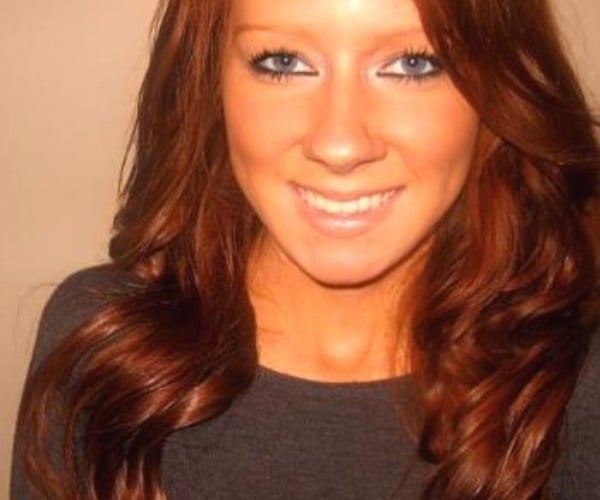 Samantha Kurdilla may be one of the hottest criminals ever, but she's also one of the dumbest. The Pennsylvanian woman was caught crossing the border from Tijuana by a drug detection dog. She ended up pleading guilty to a count of heroin possession (reduced from smuggling) after it was discovered that she texted a friend this message — "smuggling cocaine and heroin in my coochie".
6. LINDA BAKER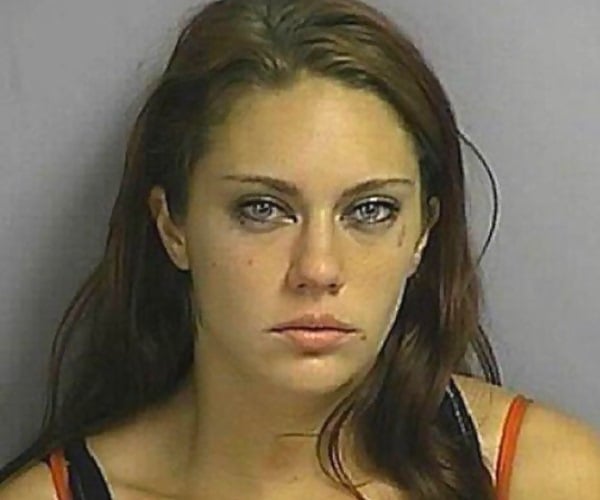 Linda Baker can't seem to stay out of trouble. It all started with a DUI in 2010, but things wen't downhill quickly from there. She has now been arrested multiple time for failing to appear in court and other repeat offenses. Maybe she just wanted to get more attractive mugshots?
7. SARA JEAN ISBISTER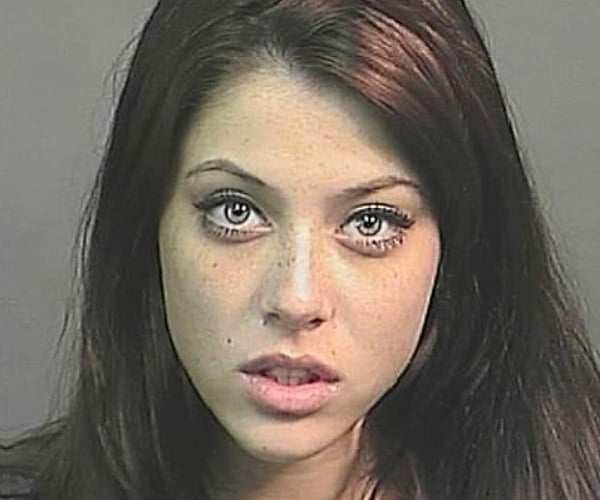 Sara Jean Isbister has been arrested more times than anyone else on this list. This hot convict has been arrested nine times since September 2010. Isbister's offenses range from a failure to appear to narcotic equipment possession. She must really like having her picture taken.
8. STEFFANIE DAVIS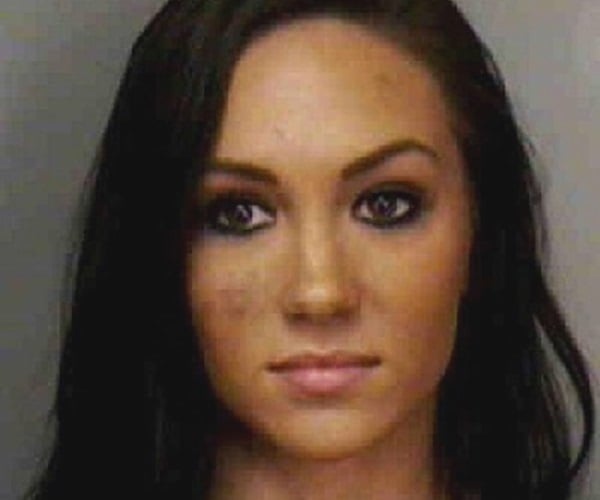 Steffanie Davis easily has the least offensive crime of all these convicts. She was charged with "trespass on property other than structure or conveyance", which essentially means she was standing in somebody's yard and they complained. The $250 fine was totally worth it for a glamorous mugshot.
9. LINDSEY EVANS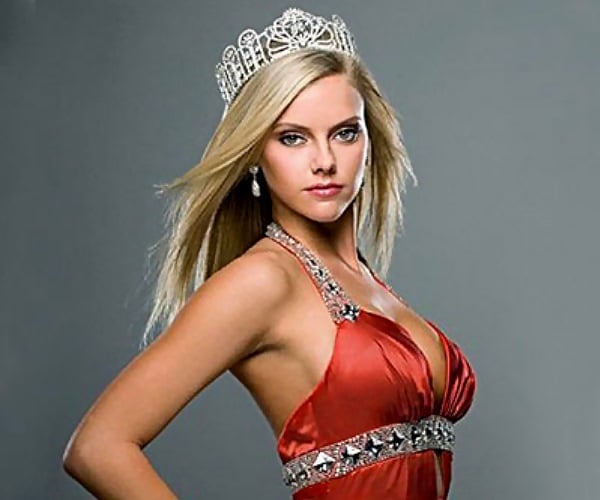 Lindsey Evans was once a model citizen and pageant queen, but that changed in October of 2008. The former Miss Louisiana Teen USA was eating at a cafe when she decided to cut out before paying the $46 check. She forgot her purse (which contained a bag of weed), and when she returned she was arrested for possession of marijuana. The scandal cost her the pageant crown, but she went on to become a model and appeared in Playboy.
10.MEAGAN LINDSAY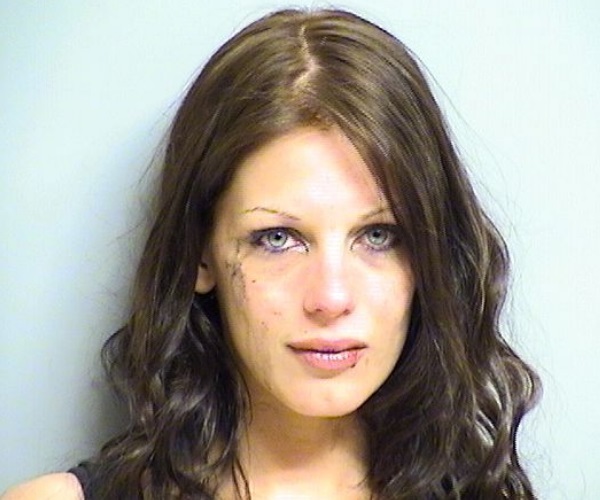 In 2013, Meagan Lindsay was arrested for assaulting another woman with a shoe. In fact, she stabbed the woman in her face with the point of a high-heeled shoe! Lindsay claimed that the attack was in self-defense. Either way, she's pretty high up on the hot/crazy scale.
11. JENNIFER JENSEN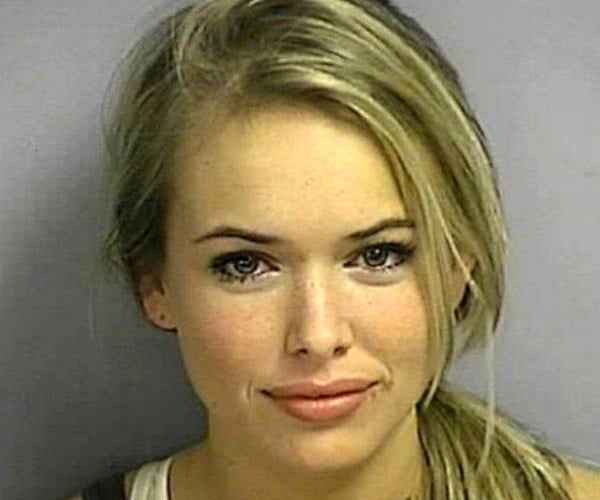 There's not a lot of information available about Jennifer Jensen. This attractive arrestee was taken in for drunk driving in Florida in 2011.
12. DEBRA LAFAVE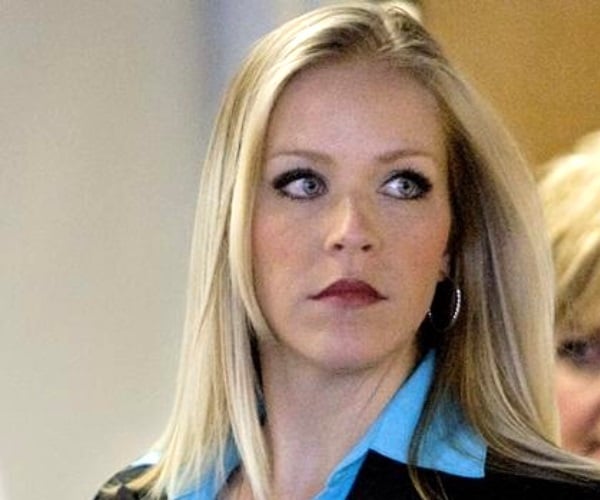 Most teenage boys daydream about their attractive teachers, and Debra Lafave made one teen's dream a reality. The former teacher from Angelo L. Greco Middle School had a sexual encounter with a 14-year-old student. Of course, this is a crime. However, when it came time for her punishment, Lafave's lawyer argued that she was too pretty for prison and managed to get her three years of house arrest and seven years probation.