Kenichi Ebina Performs an Epic Matrix- Style Martial Arts Dance – America's Got Talent. You've never seen dancing done like this! From his head fall to his Matrix-style moves, Kenichi Ebina will blow your mind !



Some of the comments by viewers on youtube are:

"No matter what u do, there will always be an asian that is way better than you" by Warren Swanson.
"Omg!! The best I have ever seen before! " by Hissy Fit.
"This guys crazy good " by Nathan Cummins.

The Matrix @ 2:32
Don't judge me with my Looks @ 1:33 – 1:34
Shocker @ 1:48
[youtube height="500″ width="800″]https://www.youtube.com/watch?v=cn-NsWRtaSY[/youtube]
Heidi Klum gave America's Got Talent winner Kenichi Ebina a kiss on Wednesday during the talent competition show's after-party in New York City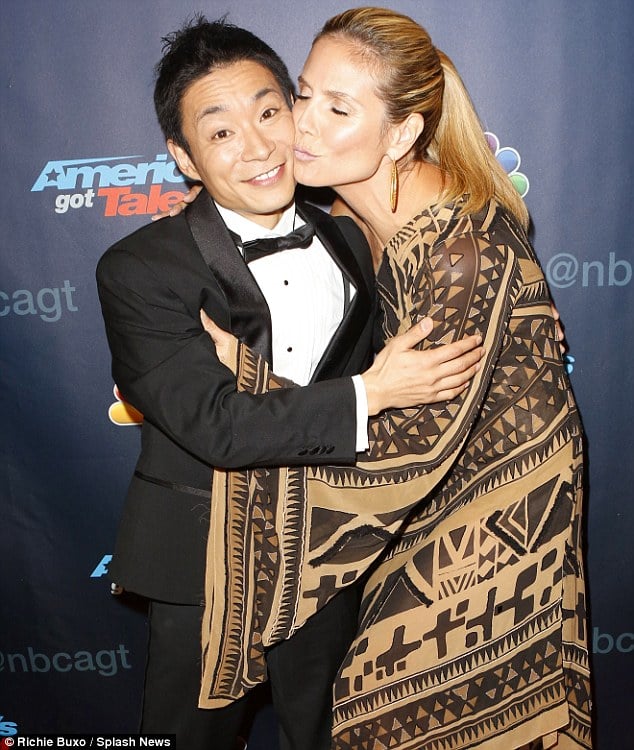 Credit: America's Got Talent
Source: Youtube & dailymail.co.uk
[divider scroll_text="Back To Top"]