It's easy to imagine blindness as a crippling disability that would end a visual artist's career, but in John Bramblitt's case, his blindness was actually what sparked his career as an artist. Bramblitt began to paint in 2001, when he lost his sight due to epilepsy.



Bramblitt is "functionally blind," which means that his eyes can only differentiate between sunlight and darkness. Despite this, he has developed a novel way to paint – by using textured paints to feel his way around the canvas. "Basically what I do is replace everything that the eyes would do for a sighted artist with the sense of touch," he writes on his website. "The raised lines take care of finding your placement on the canvas."
He also has an interesting solution for color; "All of the bottles and paint tubes in my studio are Brailled, and when mixing colors I use recipes. In other words I will measure out different portions of each color that I need to produce the right hue. This is no different than using a recipe to bake a cake."
If you ask John Bramblitt to describe the world, chances are he'll tell you it's colorful.
Bramblitt is an artist whose work is defined by bold and expressive use of color which has emotion all its own.
"Fear, it's a red with a lot of black mixed in," Bramblitt said. "It's almost like the color of blood and dirt or soil -it's really deep."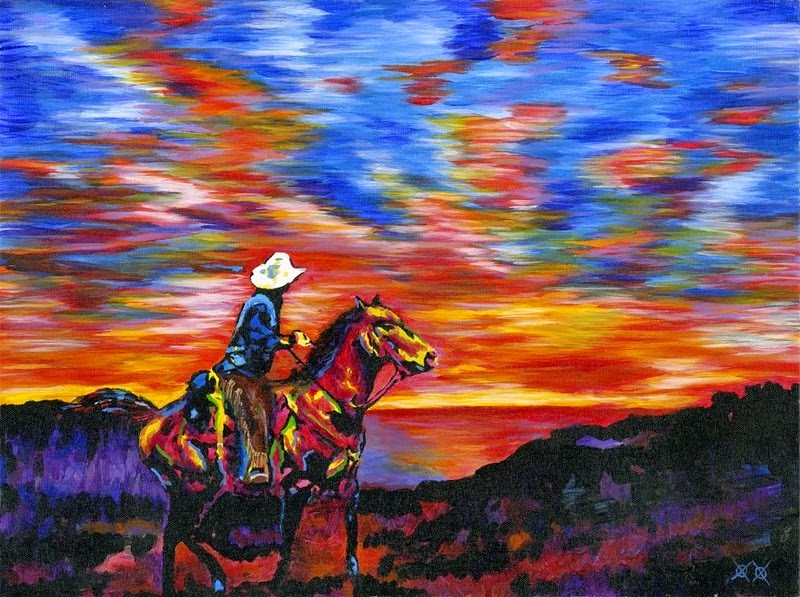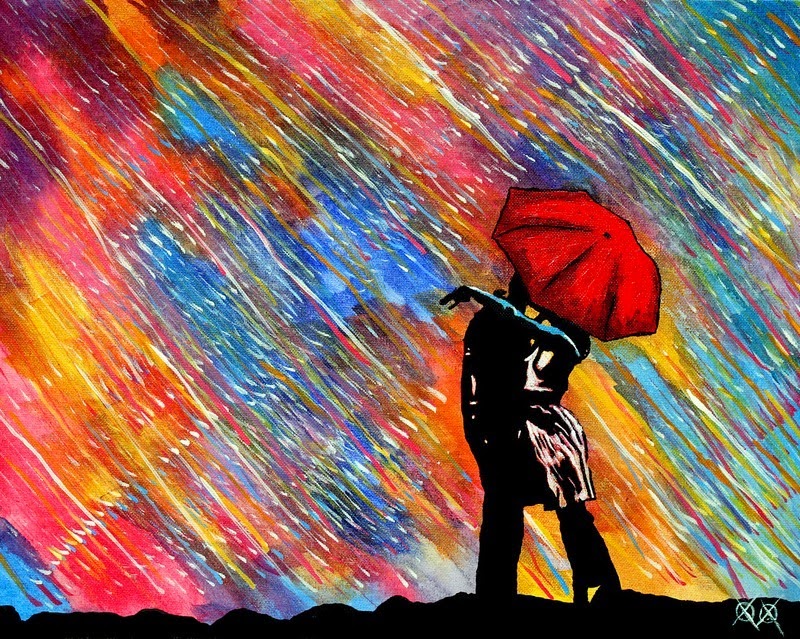 These bright and colorful paintings were made by American artist John Bramblitt who lost his eye sight at the age of 30 as a result of complications from epilepsy that he was suffering since the age of 2. As he grew older, the seizures became more and more frequent and more violent. At first, his vision would become blurry but eventually clear up. With time, however, his vision got worse and worse after each episode, until he could no longer see. Curiously, it wasn't until John Bramblitt went completely blind that he started to paint.
Bramblitt learned to distinguish between different coloured paints by feeling their textures with his fingers. He also learned how to apply paint by outlining an image and using his fingers to guide the brush strokes. While many of his portraits are taken from events in his life he experienced while sighted, he has also produced life-like paintings of people by simply feeling their face with his fingers. Bramblitt has never seen his wife or his son but has painted remarkable portraits of them.
Bramblitt's art is gaining notice in galleries around the country. His most recent work includes song lyrics written in Braille among the colors and faces on his canvases, which he invites viewers (including those who aren't blind) to touch and feel.
Bramblitt now teaches art at workshops focusing on adaptive techniques for young artists with disabilities, for which he has received three Presidential Service Awards.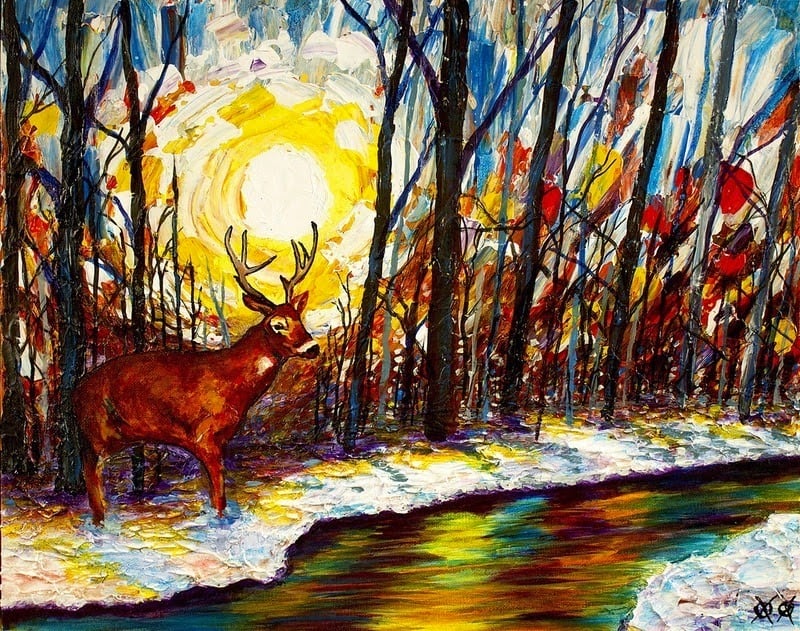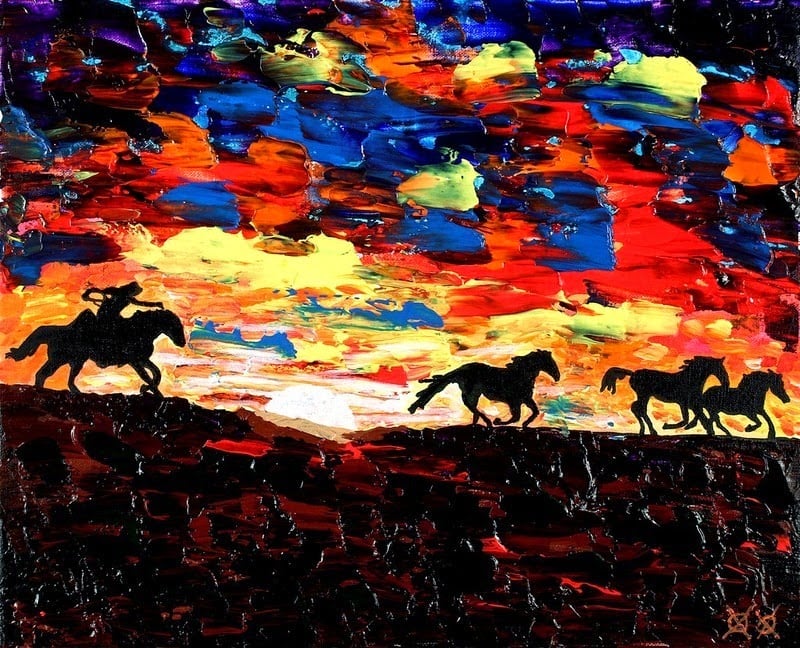 Also Read: 20 Paintings, In Which The Past Meets The Future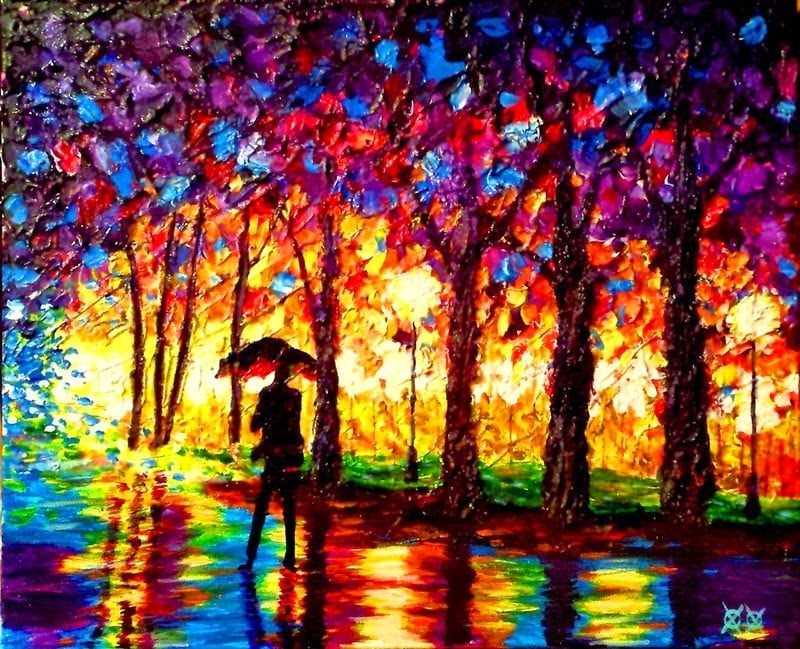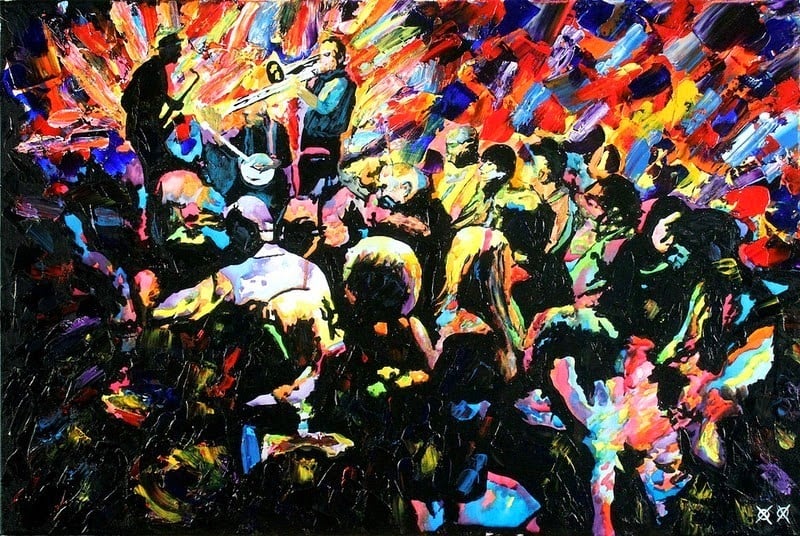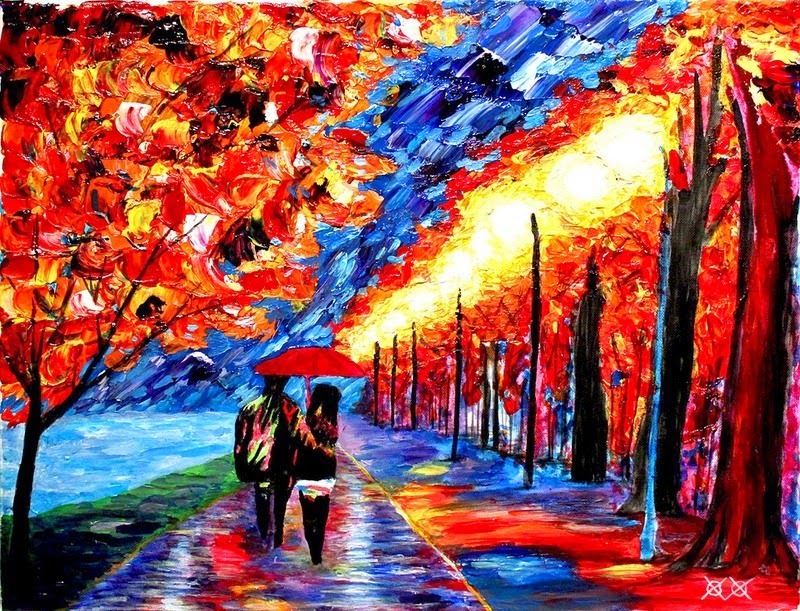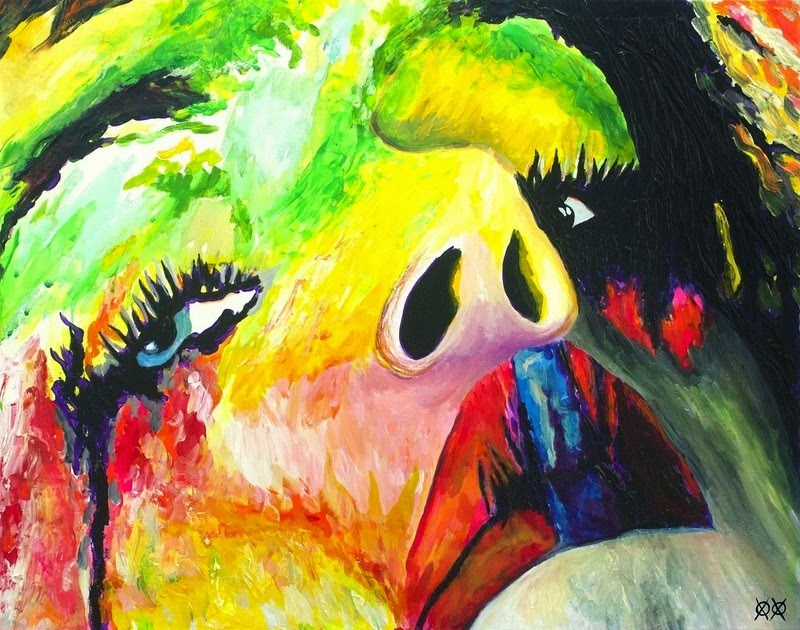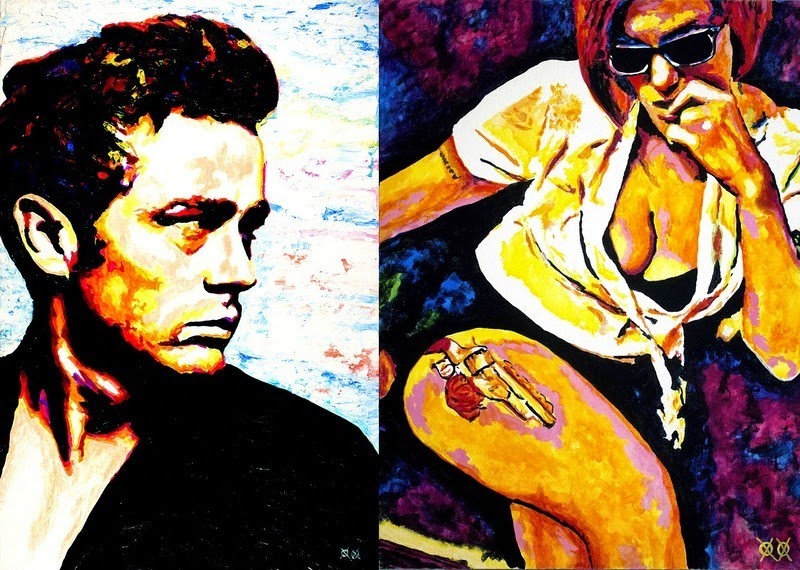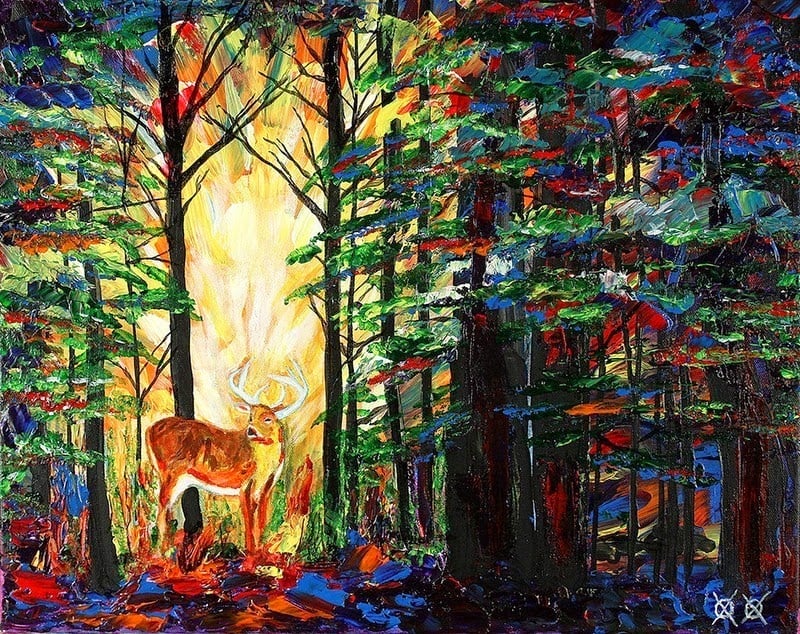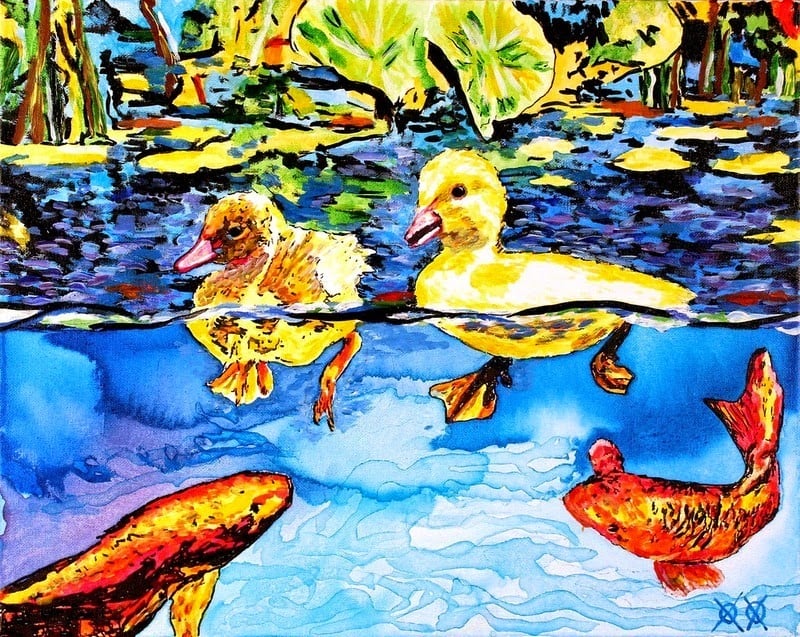 Who Is John Bramblitt? – A Brief Information
John Bramblitt (born 1971) is a blind painter of American origin. He began painting after losing his sight in 2001 after a series of severe seizures. His art has been displayed in more than twenty collections, and he has been the subject of numerous media stories including a documentary that won several short film awards and a video that was voted Most Inspirational Video of 2008 for YouTube. He was awarded U.S. presidential awards for volunteerism in 2005, 2006, and 2007 for his creation of a series of free art workshops designed to bring art to people and neighborhoods which lack access to art instruction.
While he was a student at the University of North Texas, Bramblitt was featured on Bob Phillips' syndicated television anthology series, Texas Country Reporter.
Source: Wikipedia
[divider scroll_text="Back To Top"]