The earliest Europeans in New York were French colonists and Jesuit missionaries who arrived southward from settlements at Montreal for trade and proselytizing. New York had been inhabited by tribes of Algonquian and Iroquoian-speaking Native Americans for several hundred years by the time Dutch settlers moved into the region in the early 17th century. In 1609, the region was first claimed by Henry Hudson for the Dutch, who built Fort Nassau in 1614 at the confluence of the Hudson and Mohawk rivers, where the present-day capital of Albany later developed. The Dutch soon also settled New Amsterdam and parts of the Hudson Valley, establishing the colony of New Netherland, a multicultural community from its earliest days and a center of trade and immigration. The British annexed the colony from the Dutch in 1664. The borders of the British colony, the Province of New York, were similar to those of the present-day state.





Presenting 15 Rare & Old Photo's of New York | Mega Series Part 3

1# Sikorsky Clipper, 1931. New spires gleam. River traffic, piers, ocean liner in slip.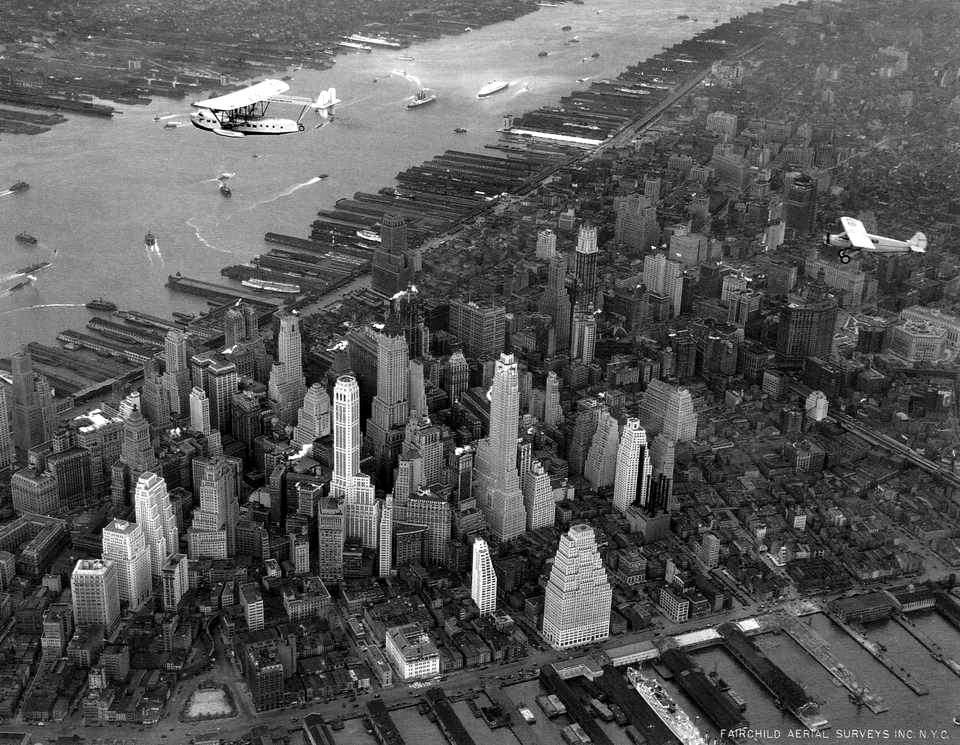 2# Times Square theaters by day, in New York City. The Times Building, Loew's Theatre, Hotel Astor, Gaiety Theatre and other landmarks are featured in this January, 1938 photo.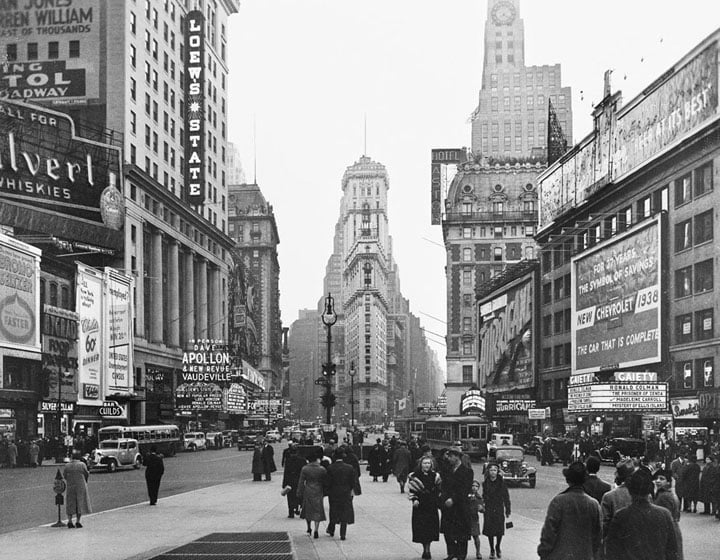 3# Brooklyn foreground, 1931. Small scale dense area between bridges on Manhattan side now a Ville Radieuse. Fairchild.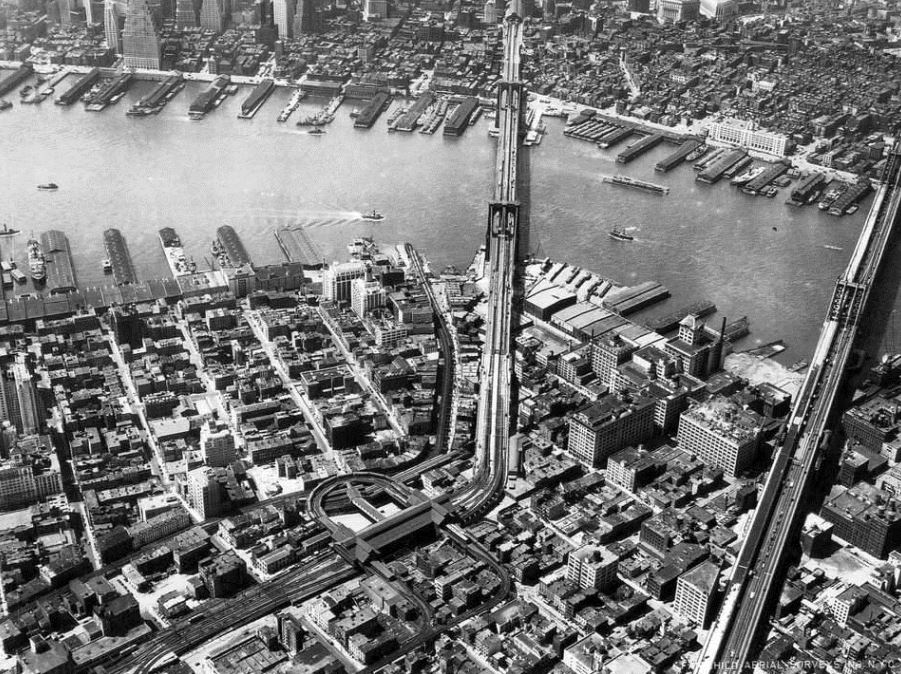 4# Queensboro Bridge under construction, on August 8, 1907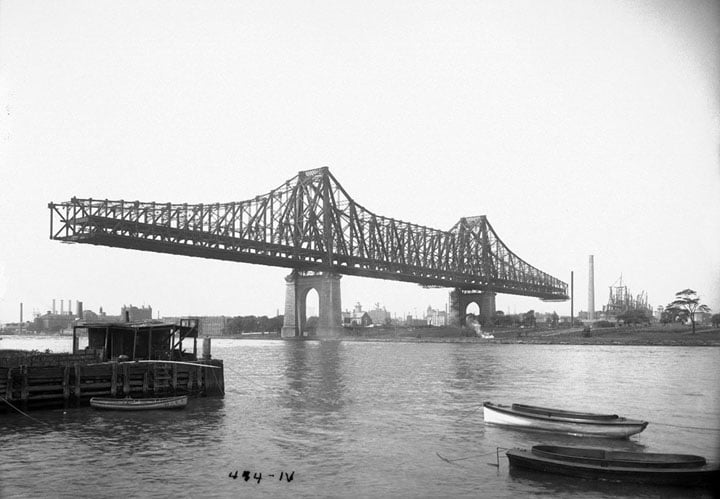 5# Pike and Henry, Lower East Side, with Manhattan Bridge and a horse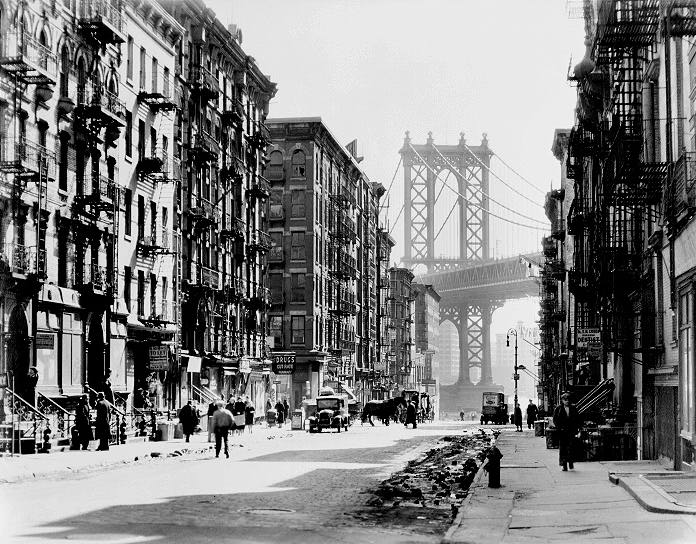 6# DC-4 Over Midtown, 1939. Hood's Daily News Building lower right.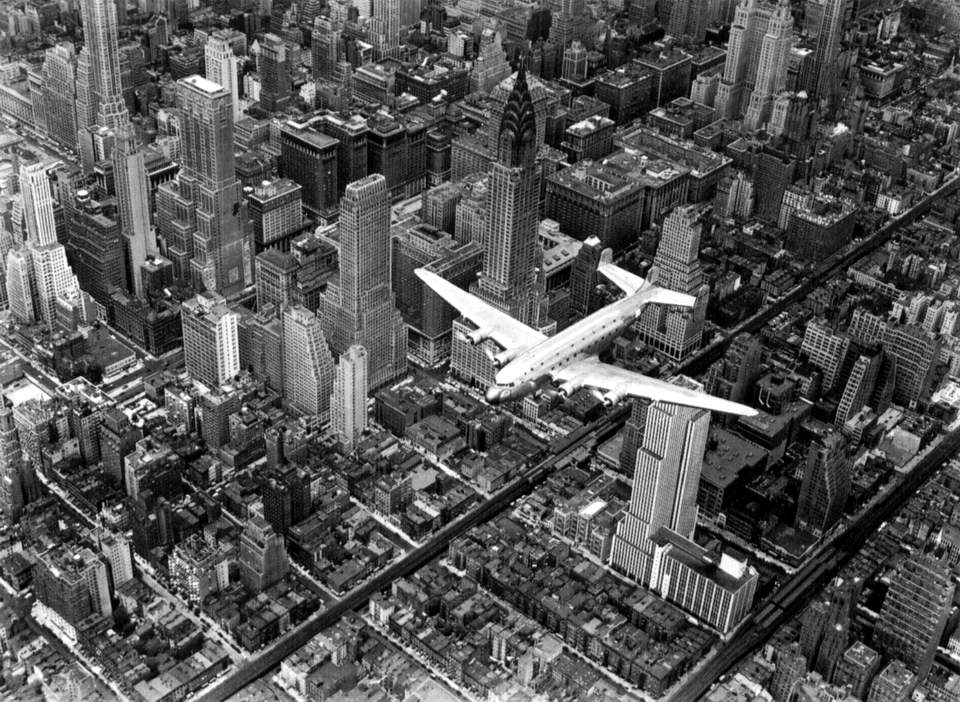 7# A view from the Williamsburg Bridge, looking west, showing congested traffic in Manhattan, on January 29, 1923.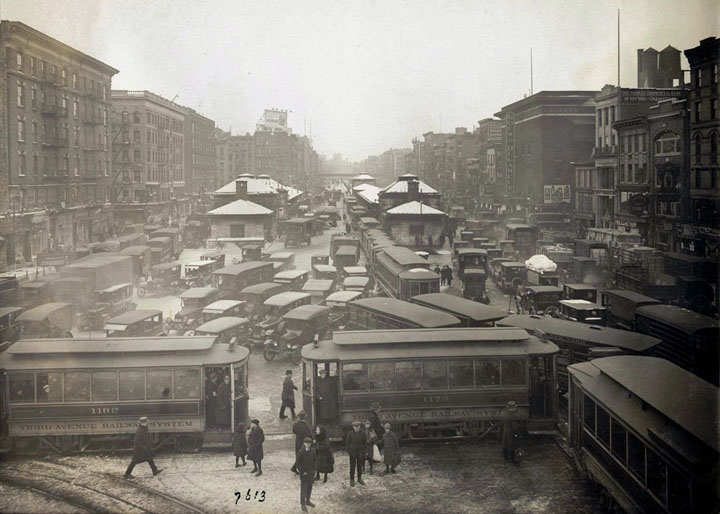 8# 17-1 East and 1 West 35th Street, north side, from west of Madison Avenue to and including Fifth. 1916.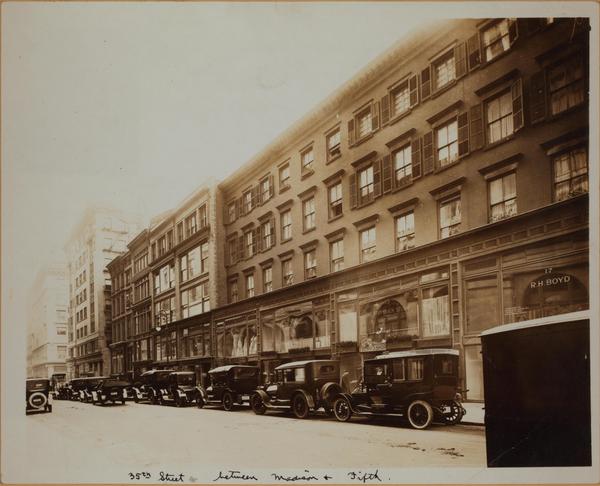 9# Downtown skyline with Singer Building., 1910. World's tallest.

10# A motorman operates a trolley cars near Williamsburg Bridge, on September 25, 1924. Signs advertise almonds, cold remedies, mustard, and stove polish.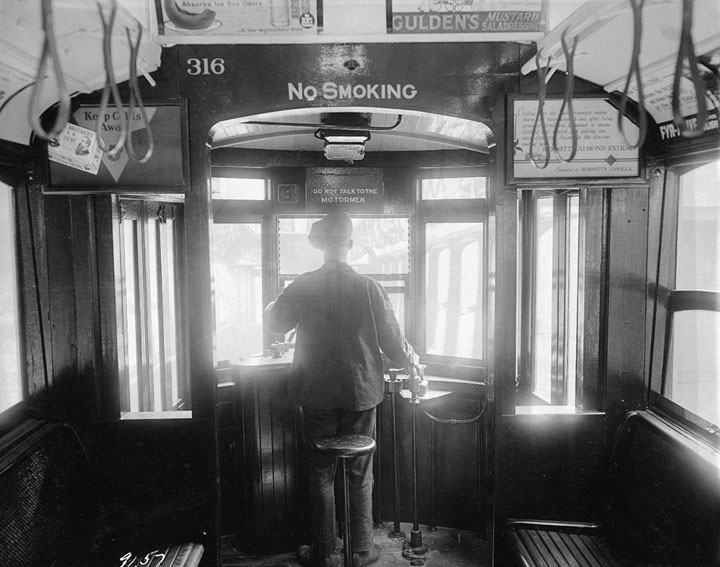 11# Broadway, 1894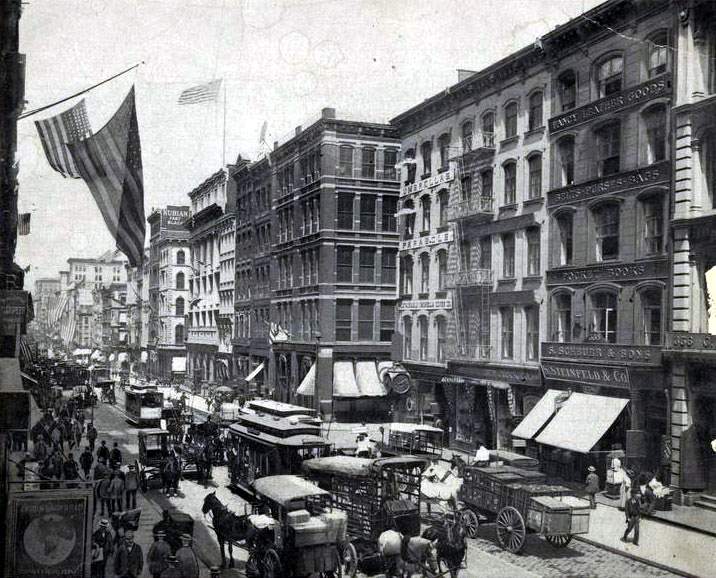 12# Fire Boats fight a blaze at Grace Line Pier 57, West 15th St, near the National Biscuit Co. building.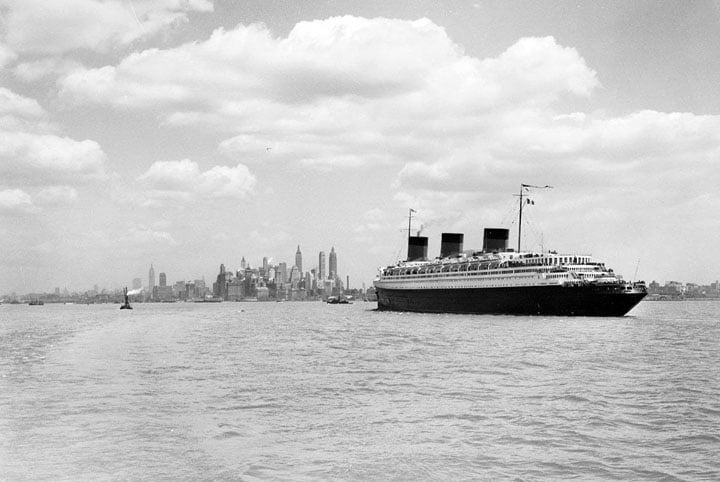 13# New York Fire Department demonstration of a steam pumper converted from horse-drawn to motor-driven, at 12th Avenue and 56th Street.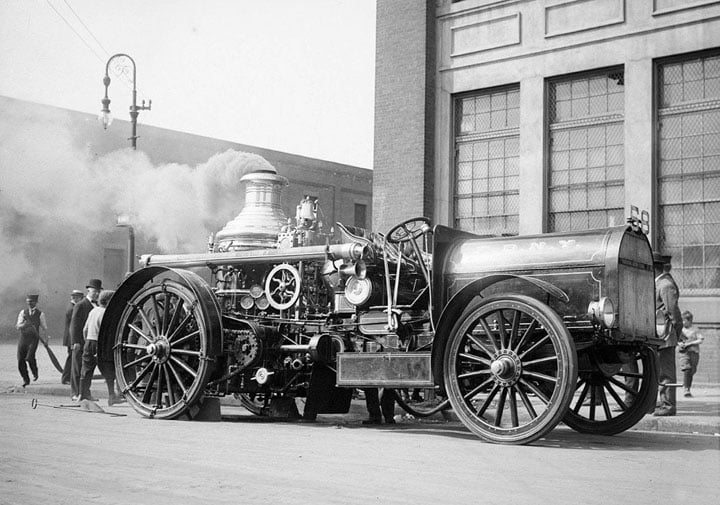 14# Fire Boats fight a blaze at Grace Line Pier 57, West 15th St, near the National Biscuit Co. building.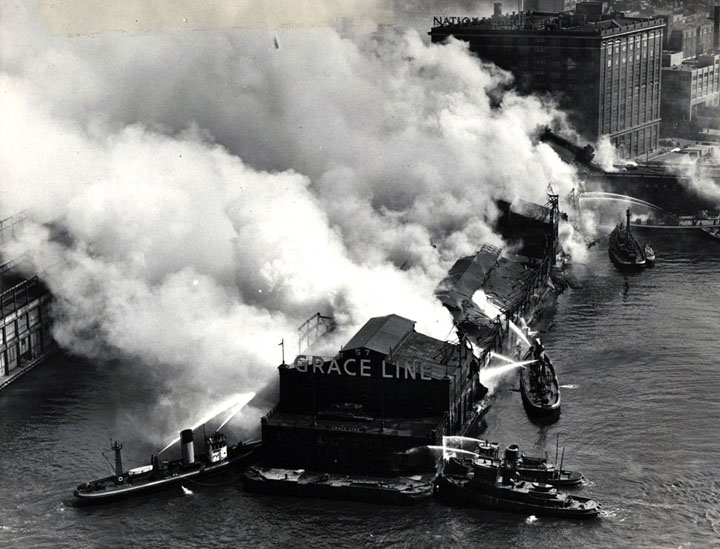 15# The Third Avenue elevated train rumbles across lower Manhattan in this undated photo. City Hall can be seen in the background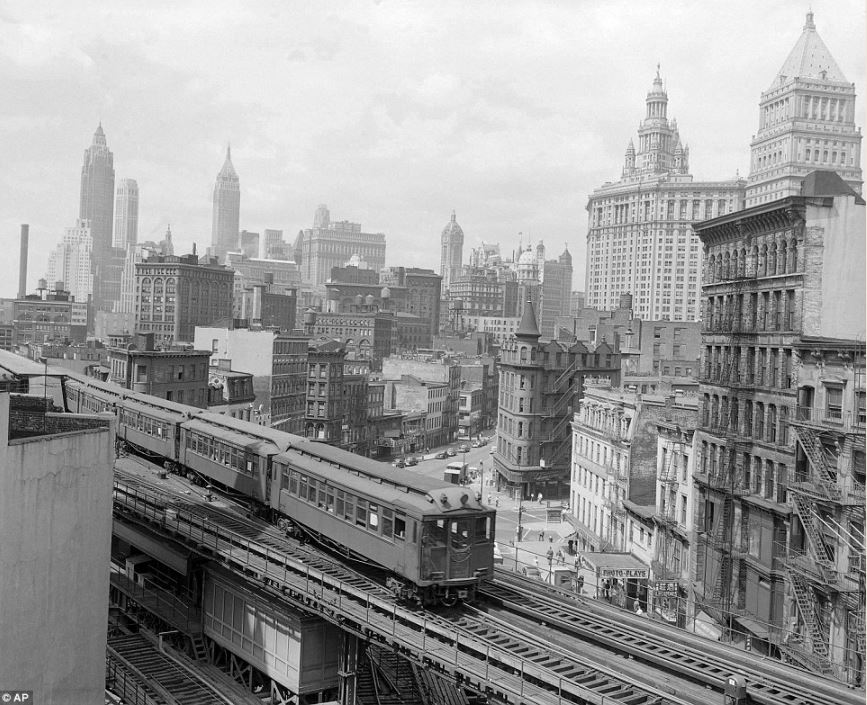 Old Video Footagee of Newyork
Old Bayside, New York
[youtube height="500″ width="800″]https://www.youtube.com/watch?v=M_vCrvKiyh4[/youtube]

My Old New York – Times Square of the Late 1970s
[youtube height="500″ width="800″]https://www.youtube.com/watch?v=qOsg-Cf30BQ[/youtube]



The Sons of Liberty were organized in New York City during the 1760s, largely in response to the oppressive Stamp Act passed by the British Parliament in 1765. The Stamp Act Congress met in the city on October 19 of that year, composed of representatives from across the Thirteen Colonies who set the stage for the Continental Congress to follow. The Stamp Act Congress resulted in the Declaration of Rights and Grievances, which was the first written expression by representatives of the Americans of many of the rights and complaints later expressed in the United States Declaration of Independence. This included the right to representative government. At the same time, with strong trading between Britain and the United States on both business and personal levels many New York residents were Loyalists. The Capture of Fort Ticonderoga provided the cannon and gunpowder necessary to force a British withdrawal from the Siege of Boston in 1775.



New York was the only colony to not vote for independence, as the delegates were not authorized to do so. New York then endorsed the Declaration of Independence on July 9, 1776.The New York State Constitution was framed by a convention which assembled at White Plains on July 10, 1776, and after repeated adjournments and changes of location, terminated its labors at Kingston on Sunday evening, April 20, 1777, when the new constitution drafted by John Jay was adopted with but one dissenting vote. It was not submitted to the people for ratification. On July 30, 1777, George Clinton was inaugurated as the first Governor of New York at Kingston.




See Also:
15 Rare & Old Photo's of New York | Mega Series Part 2
20 Rare & Old Photo's of San Francisco | Mega Series Part 2
15 Rare & Old Photo's of Las Vegas | Mega Series- Part 5
15 Rare & Old Photo's of Delhi | Mega Series- Part III
15 Rare & Old Photo's of "The City of Taj" Agra | Part I

If you like this post, Then please, share it in different social media. Help our site to spread out.

[divider scroll_text="Back To Top"]