Márton Neményi – a Hungary-based photojournalist who didn't miss Europe's Burning Man, the Sziget Festival, but according to my vision, this year the Hungarian party island needed a fine twist.
He imagined the bored Mona Lisa in front of the main stage, Eugène Delacroix's Liberty doing some headbang, Ruben's Andromeda getting in the mood, the world's most famous farmer couple listening to Arctic Monkeys, Adam having a cold beer, and copied them on some of my snapshots. Well, the result is almost like fine-art. Fine-crazy-art.
#1 Michelangelo – Creation Of Adam (1505-12)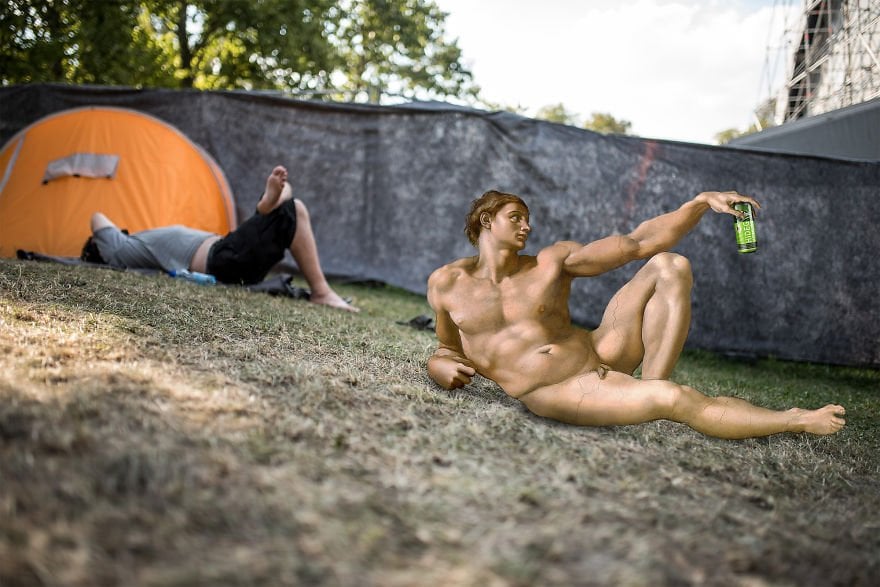 #2 Eugène Delacroix – Liberty Leading The People (1830)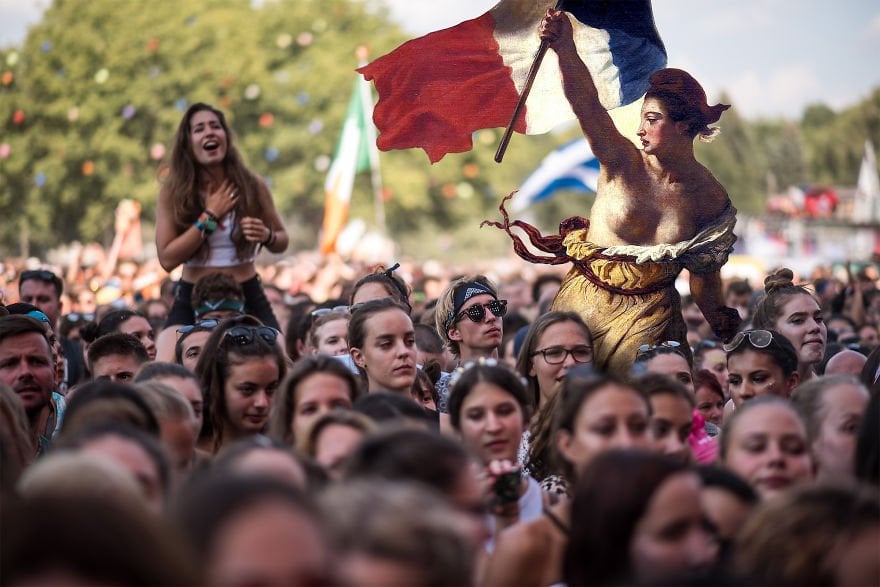 #3 John Riley – Bridget Holmes (1685)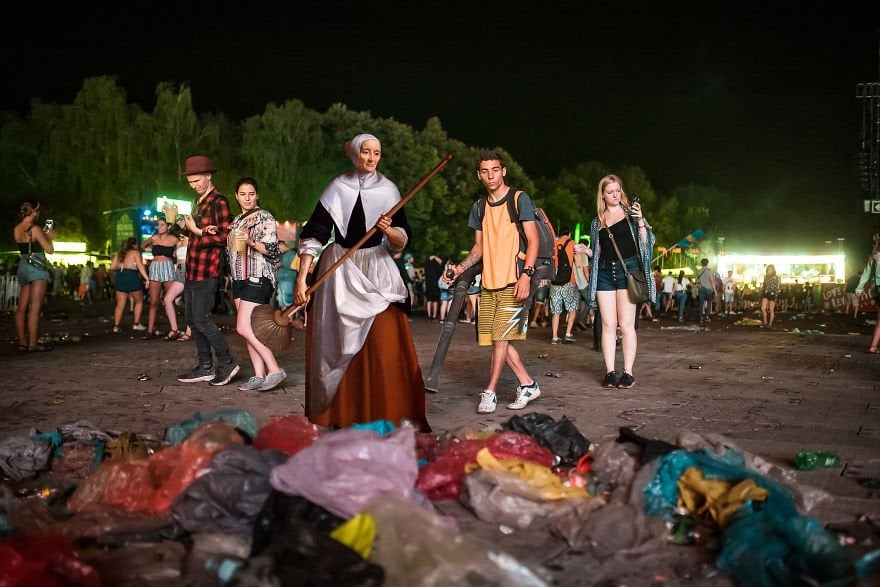 #4 Julio Romero De Torres – The Fortune Telling (1922)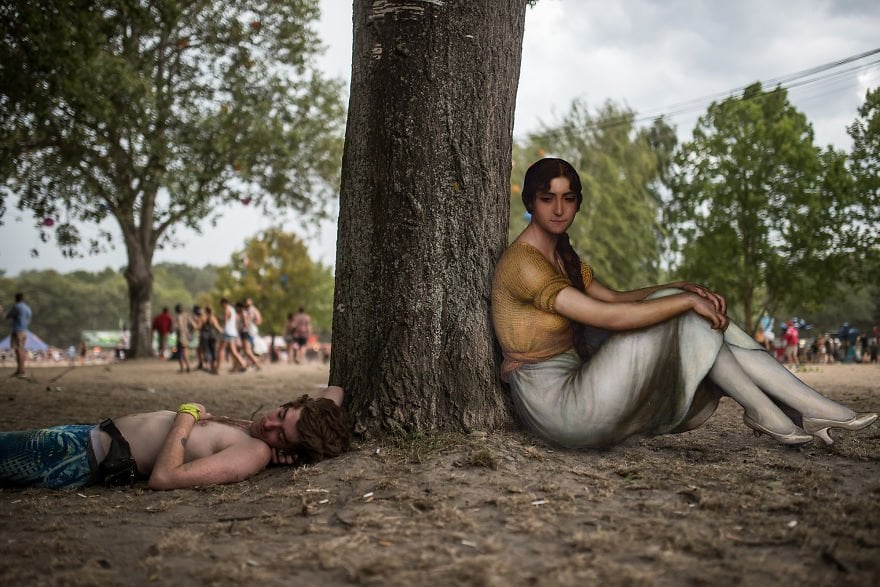 #5 Botticelli – Venus (Late 15th Century)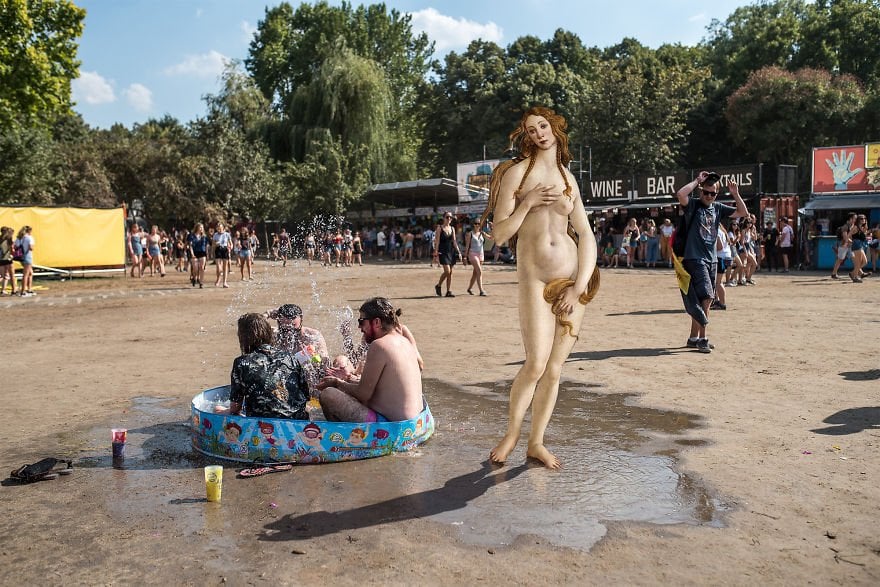 #6 Francesco Hayez – The Kiss (1859)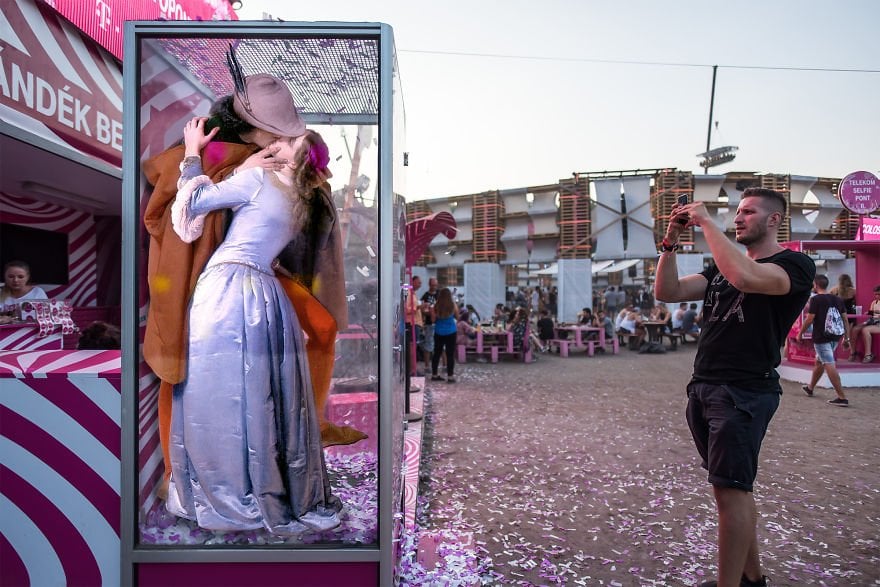 #7 Leonardo Da Vinci – Mona Lisa (1503-19)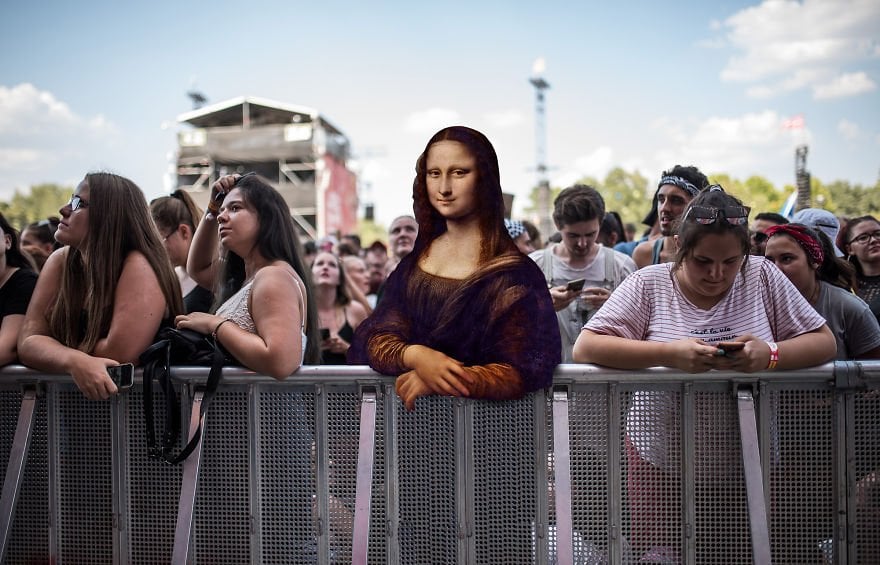 #8 Grant Wood – American Gothic (1930)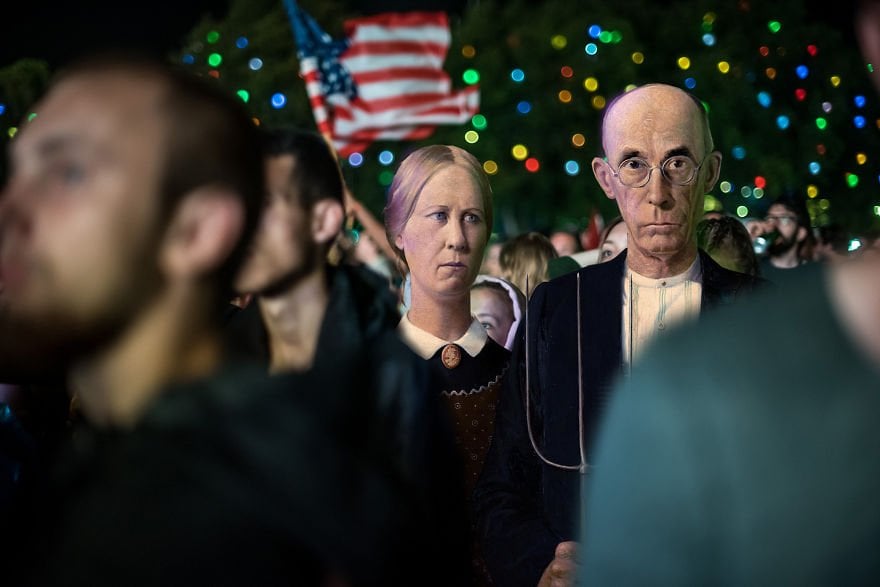 #9 Fausto Zonaro – Young Girl Carrying A Pumpkin (1889)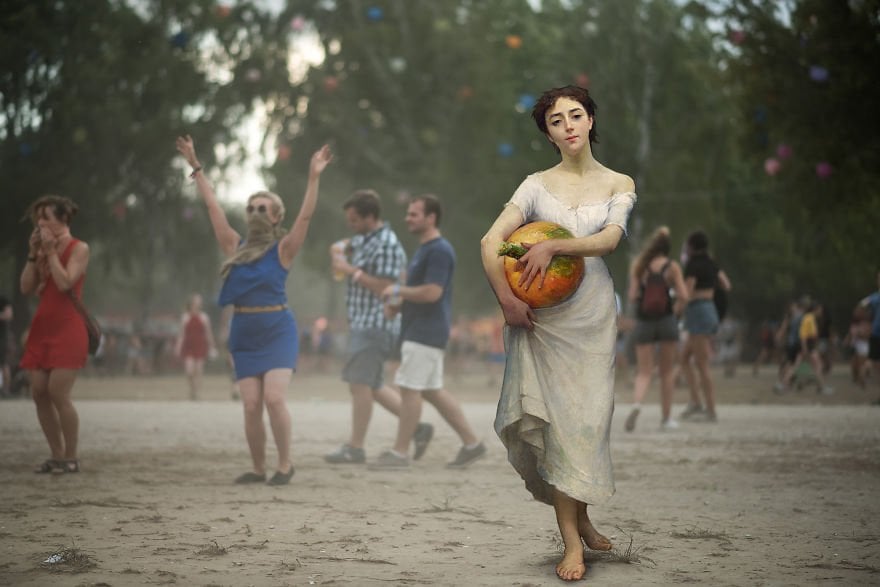 #10 Jean Auguste Dominique Ingres – Countess D'haussonville (1845)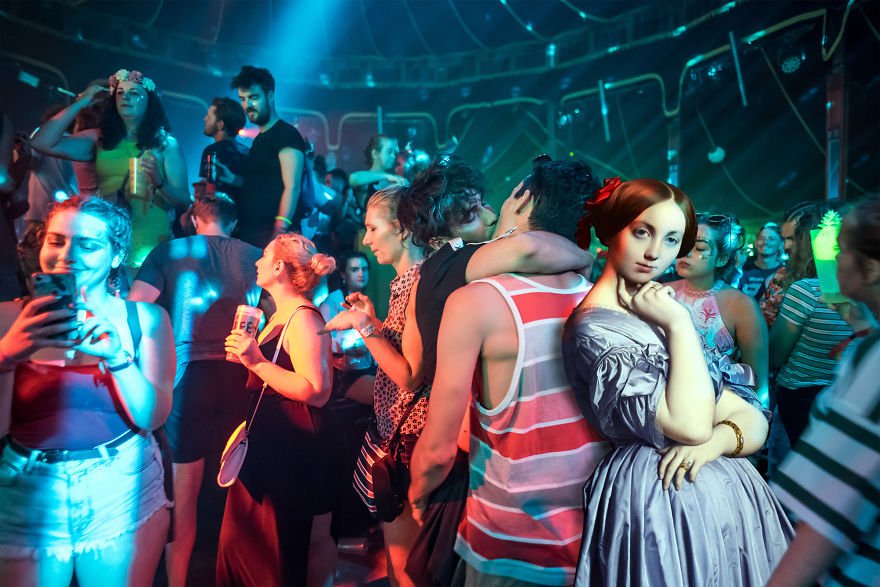 #11 Edgar Degas – Dancers (1884–85)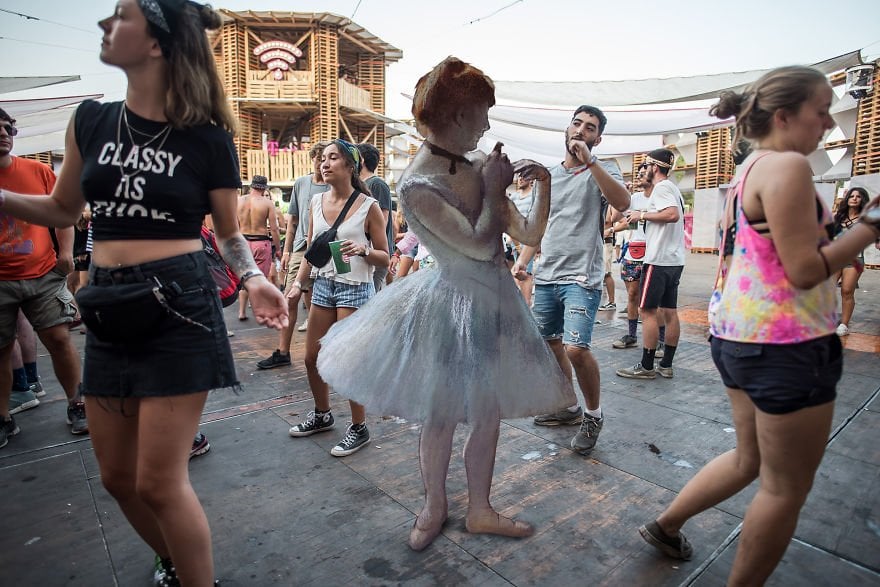 #12 Peter Paul Rubens – Perseus Freeing Andromeda (1638)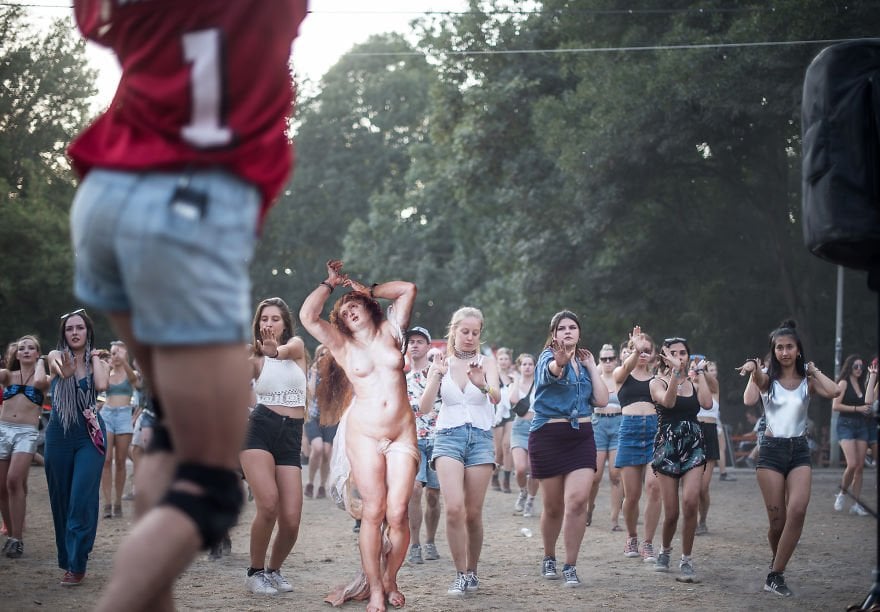 Credit: Neményi Márton, Budapest-based photojournalist.
Official Website: https://nemenyimarton.hu