About half of the 4.8 million Syrians who fled their homeland are children, and some of the most vulnerable live in dozens of makeshift tent camps, including in Jordan, which has taken in close to 640,000 refugees.
Children in these camps near the northern Jordanian city of Mafraq say they miss their old lives in Syria, especially going to school. Some sleep on top of broken down cardboard boxes on a city street or in a field wrapped in dirty blankets on the ground.
Muhammed Muheisen captured portraits of displaced young people living in tent camps near Mafraq, in Jordan, a country that has taken more than 640,000 refugees.
1. "I used to go to the school back in Hama," Rakan Raslan, 11, said of his hometown in western Syria. "I used to have friends there. Our home was destroyed in the war and we had to flee to Jordan."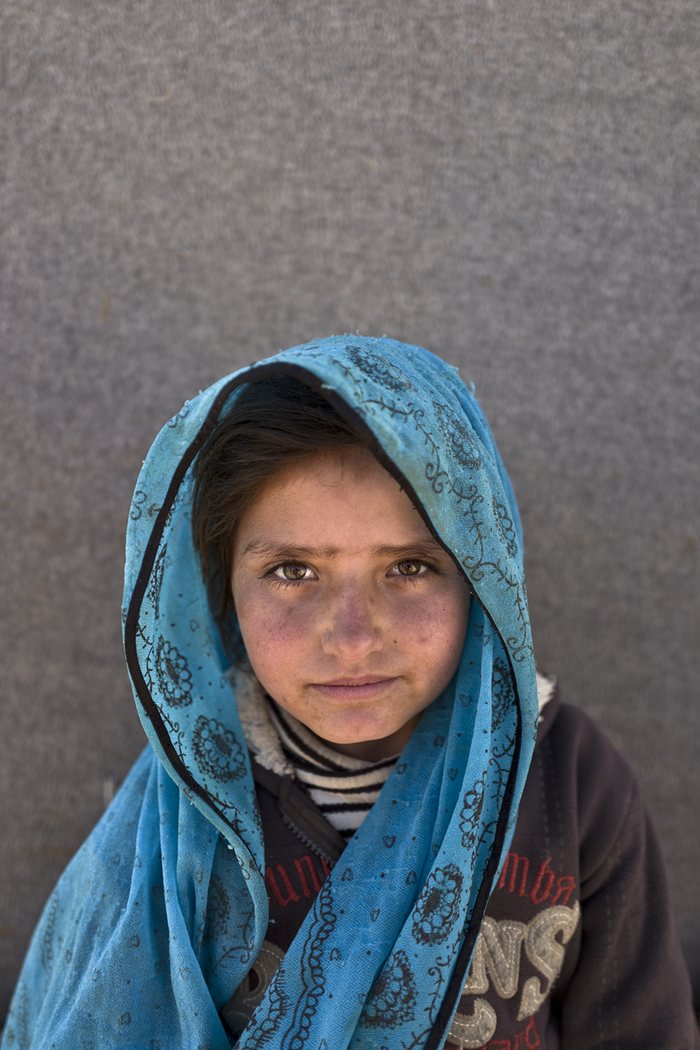 2. Rakan said that without an education, his future is in doubt. "The best I can become is a driver," he said.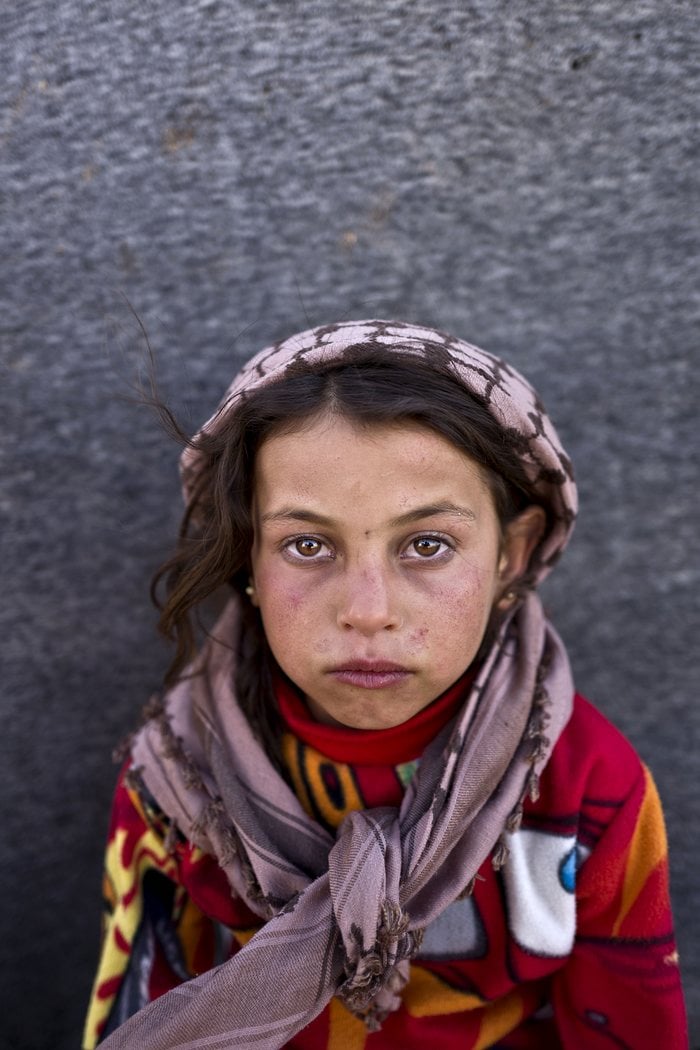 3. Yasmeen Mohammed, 11, whose family fled the town of Eastern Ghouta near the Syrian capital, Damascus, said she misses her old life. "All I want is to go back to my school in Syria and see my friends," she said.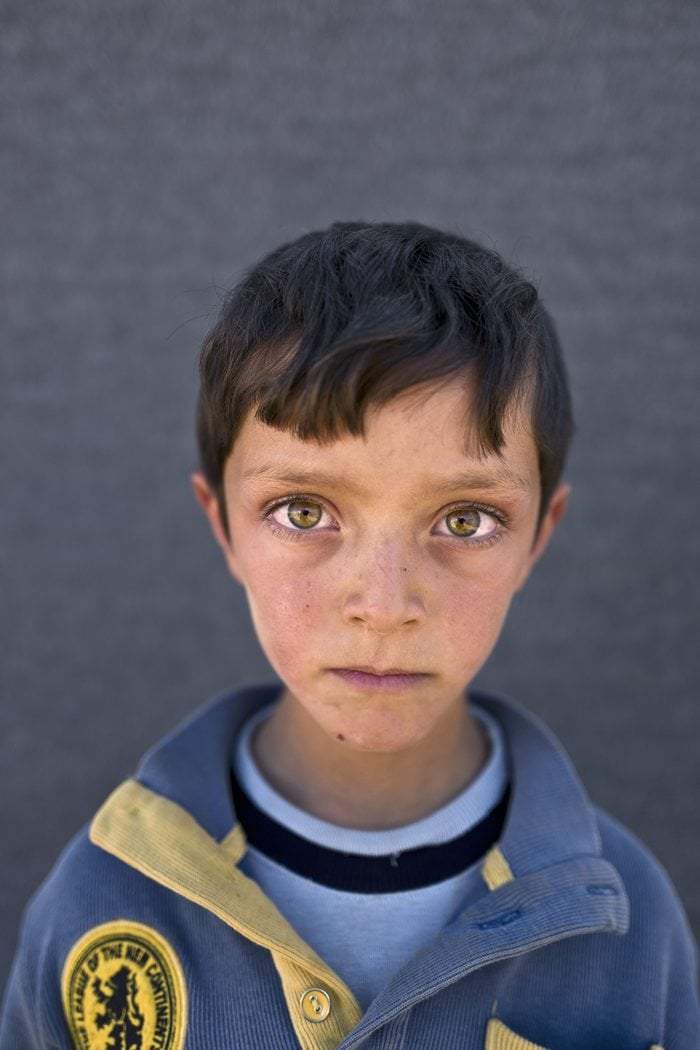 4. The U.N. agency for children said in a report this week that close to 3 million Syrian children are not in school as a result of the conflict, including some 700,000 refugee children.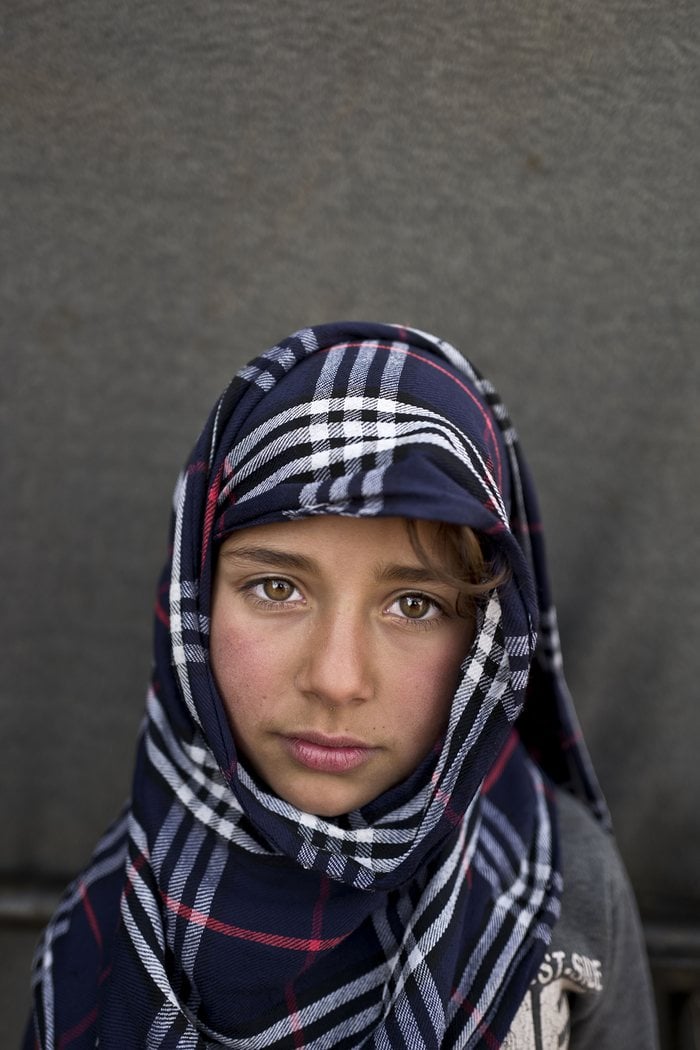 5. The conflict, which entered its sixth year this week, has killed more than 250,000 people in Syria and displaced close to half the pre-war population of 23 million.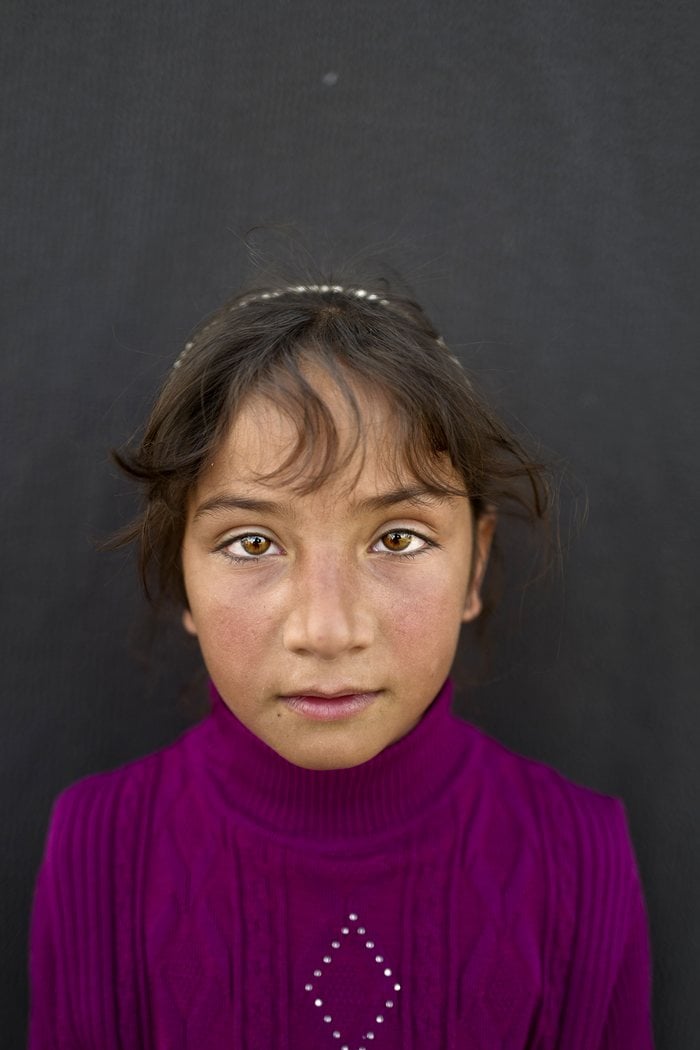 6. In Jordan, only about 100,000 refugees live in three recognized refugee camps and the rest are scattered across the country.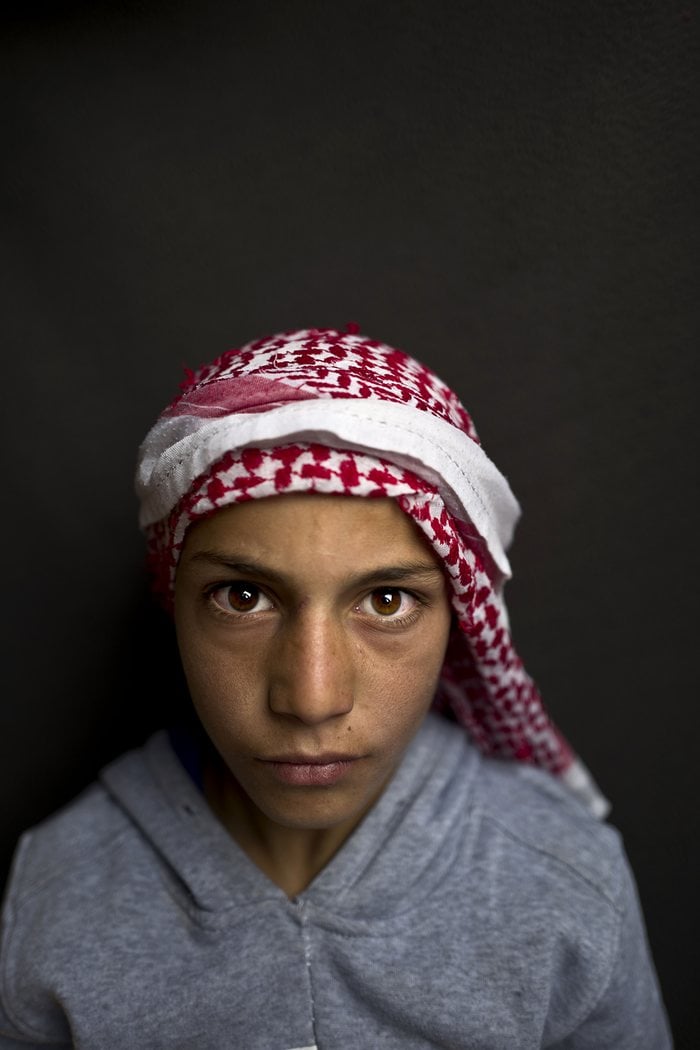 7. Residents of informal tent camps say they can't afford rent in Jordanian communities or they want to be close to jobs on farms.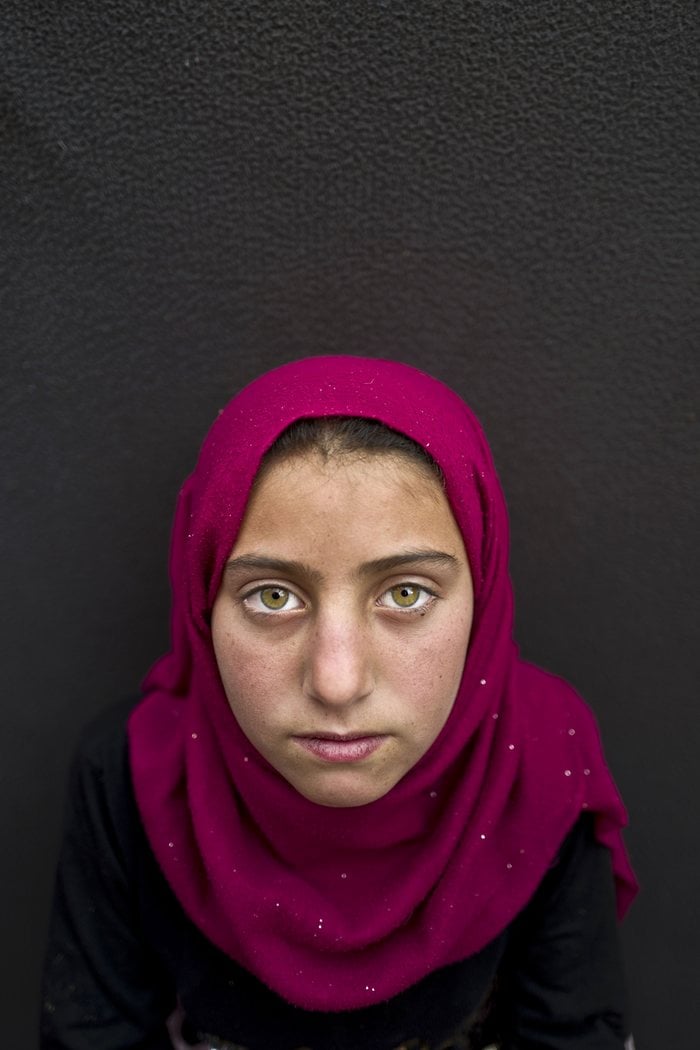 8. Raddah So'od, 48, a mother of five, said she arrived in Jordan two years ago, after fleeing the northern Syrian town of Hassakeh. "We left our home due to shelling and bombing," she said. "My children's school was bombed, too. There is nothing left for us there."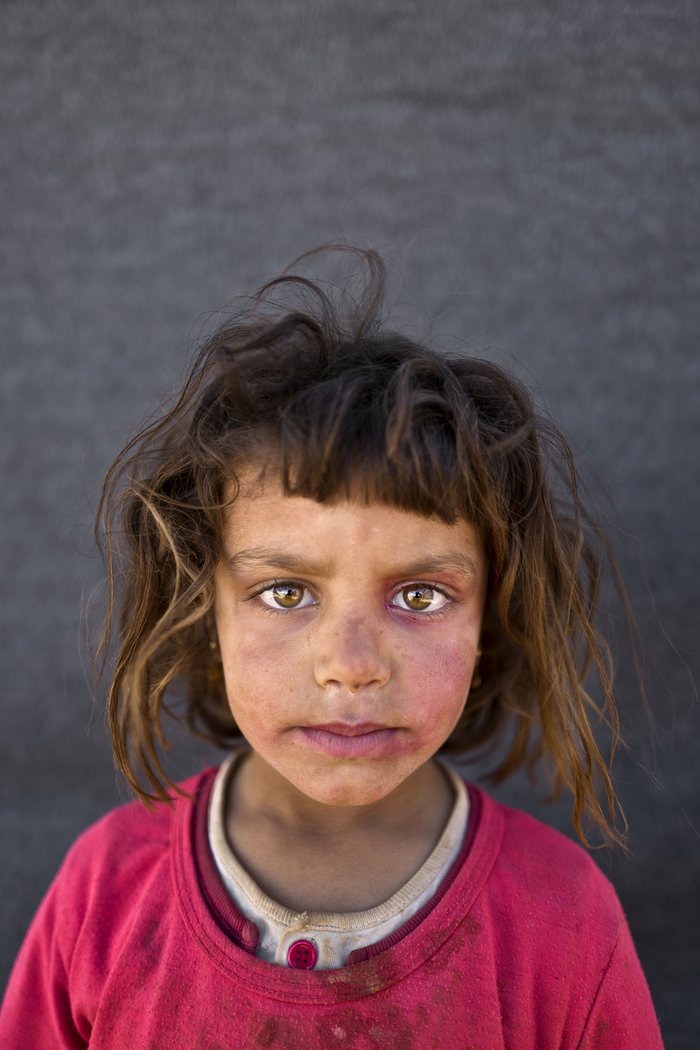 9. But in Jordan, prospects for the future are dim.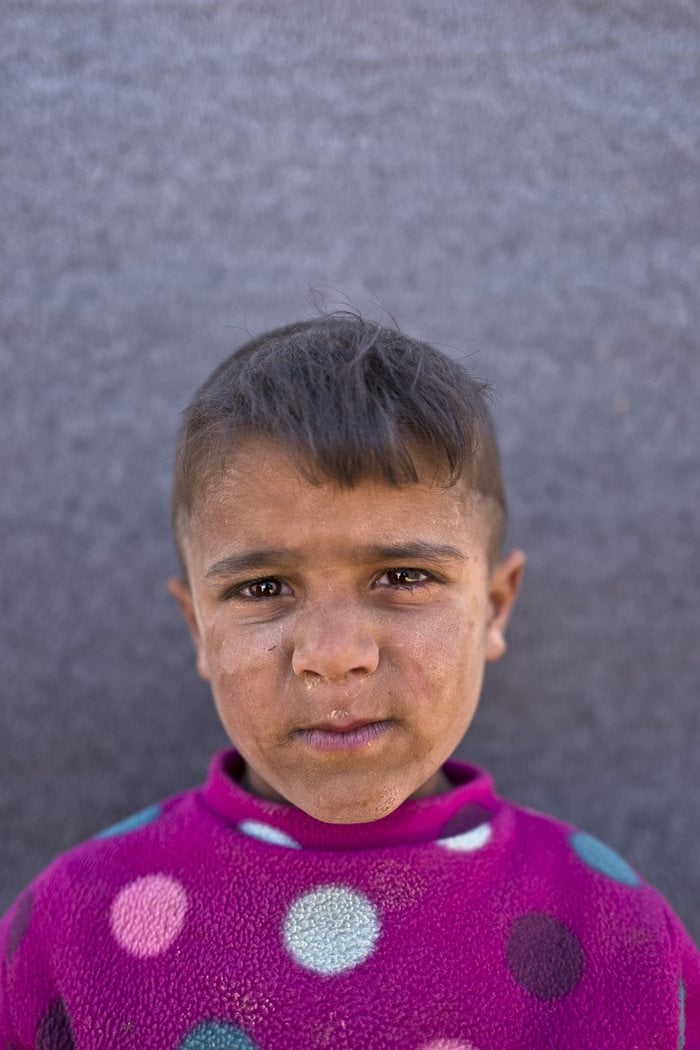 10. "We were forced to leave Syria, fearing for our children's lives," said Bandar al-Humaidy, 42, a father of 13 from Hama. Al-Humaidy now works on a farm near his makeshift tent camp.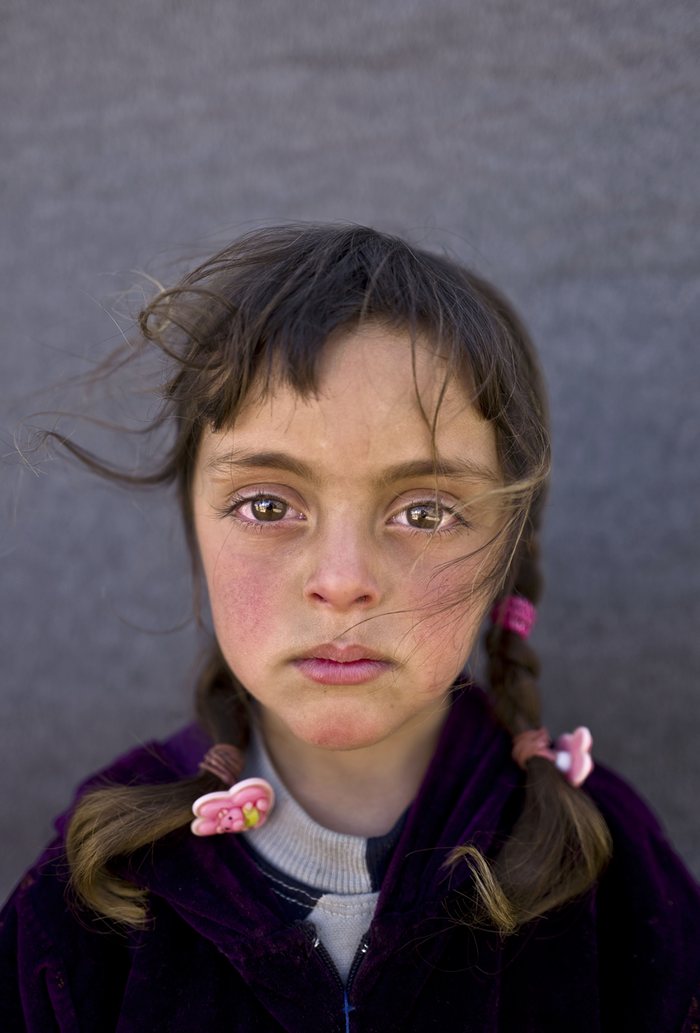 11. "I dream of the day that all this bloodshed will stop and we will go back to our homeland and be able to protect our children and offer them peace and education," he said.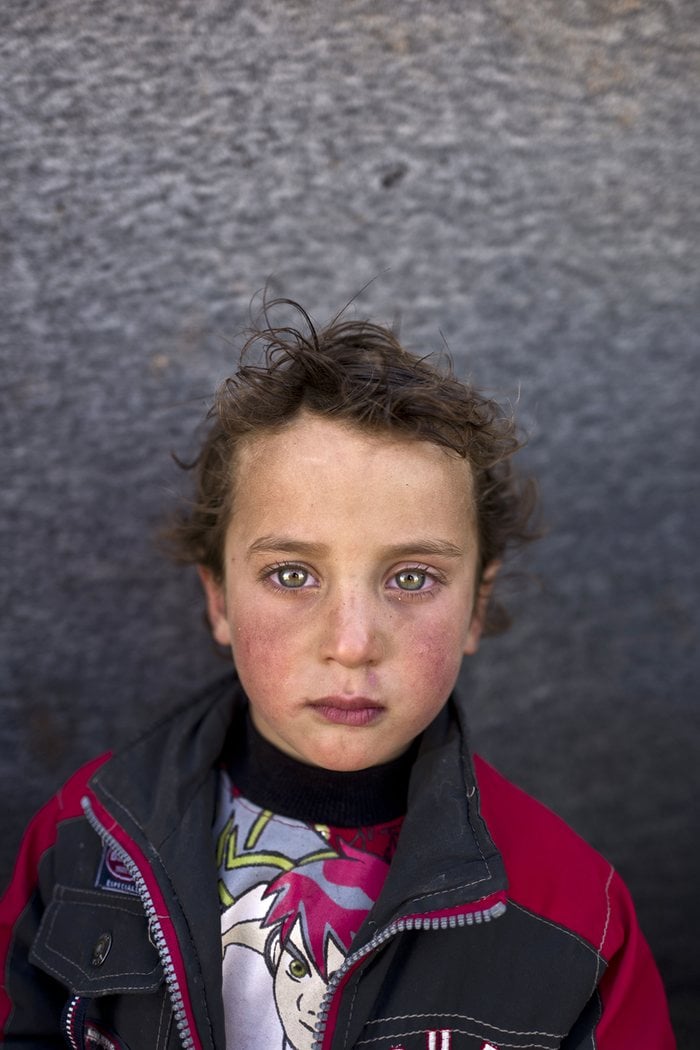 12. This series of portraits of children in the tent settlements by Muhammed Muheisen, The Associated Press' chief photographer for the Middle East, Afghanistan and Pakistan.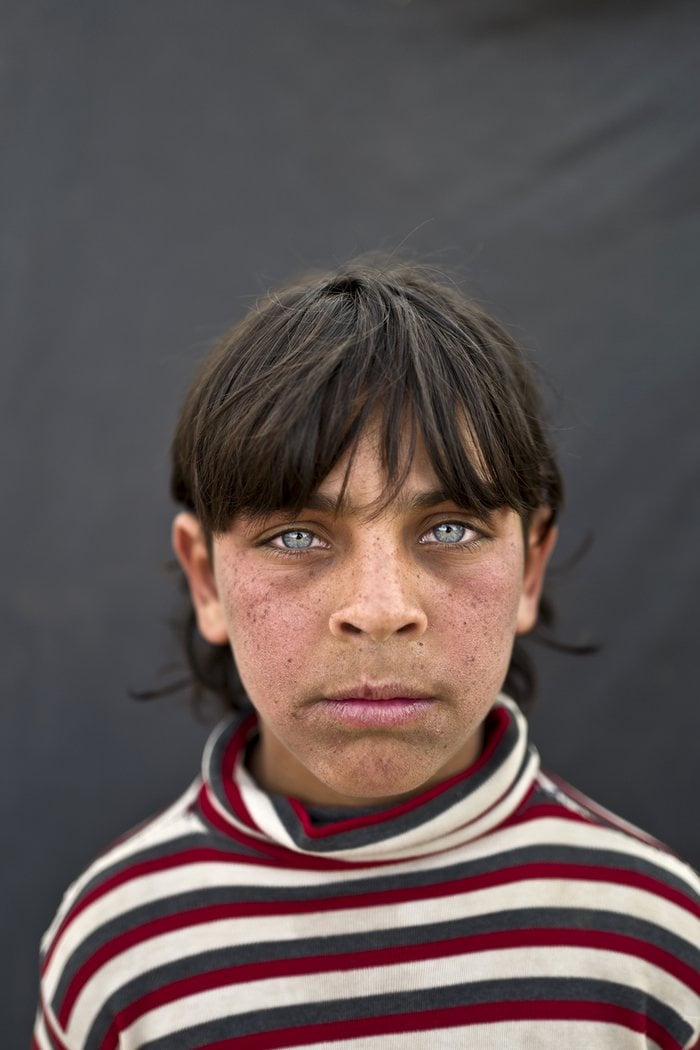 13.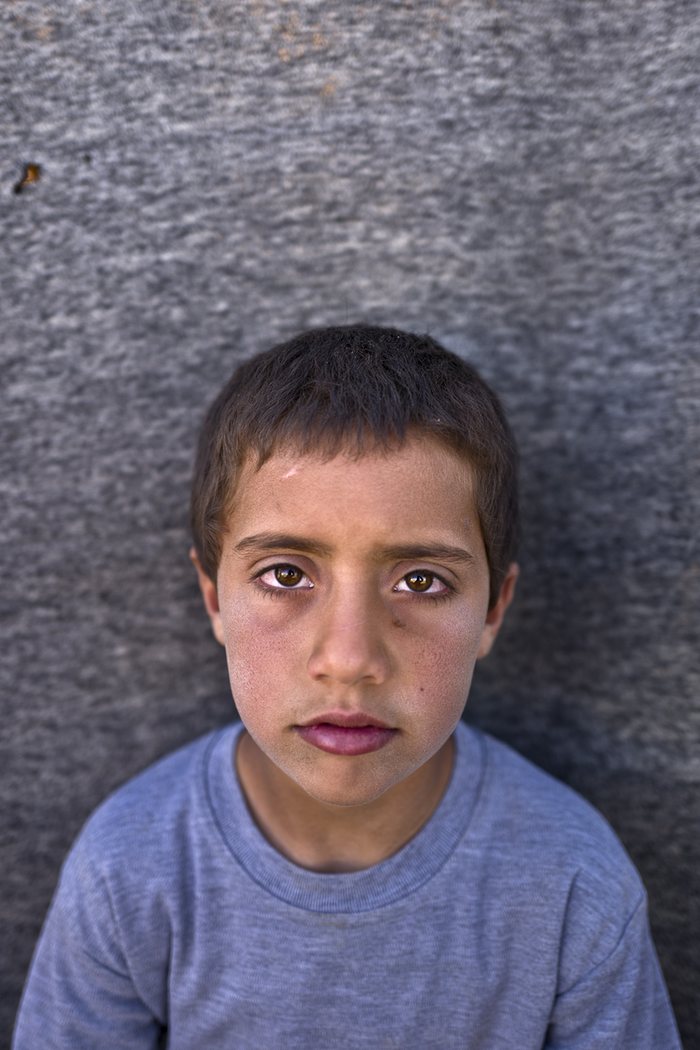 14.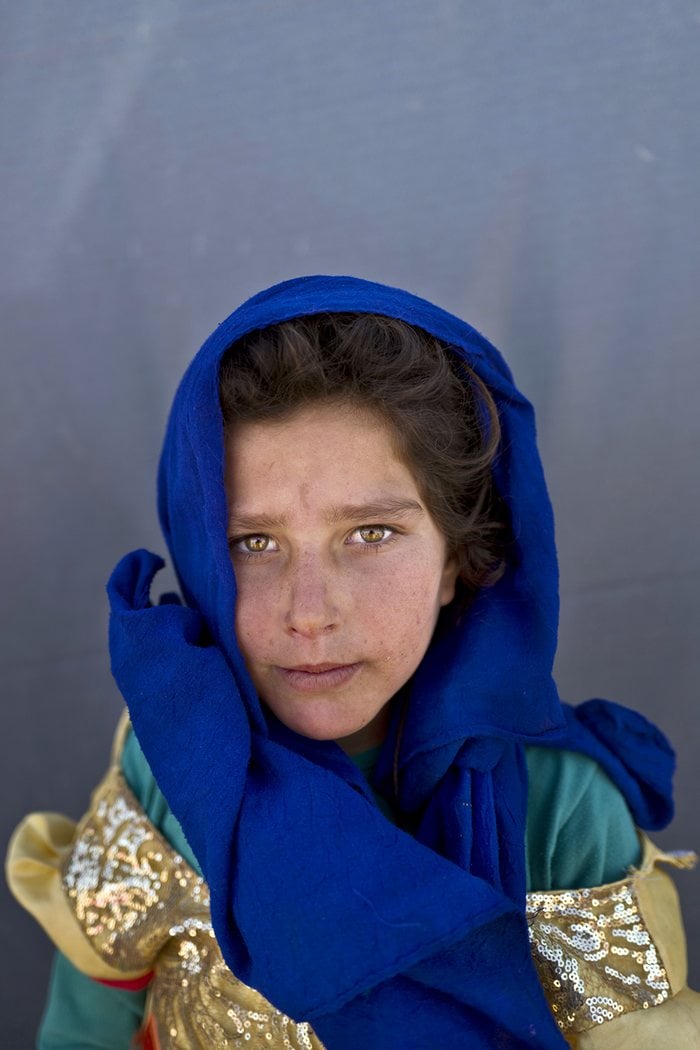 15.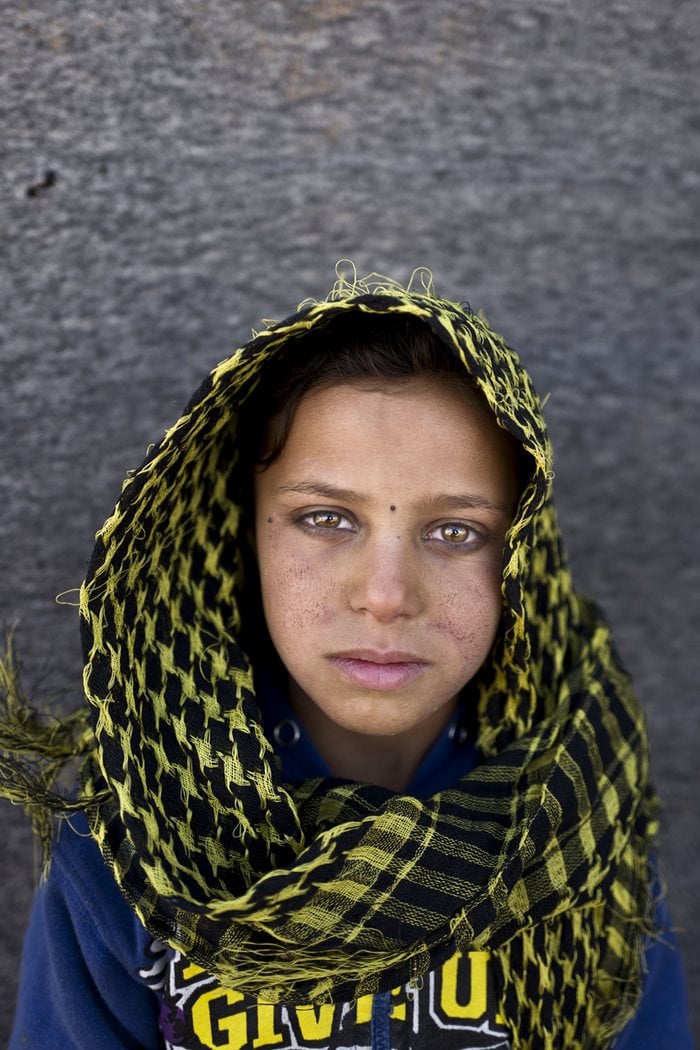 16.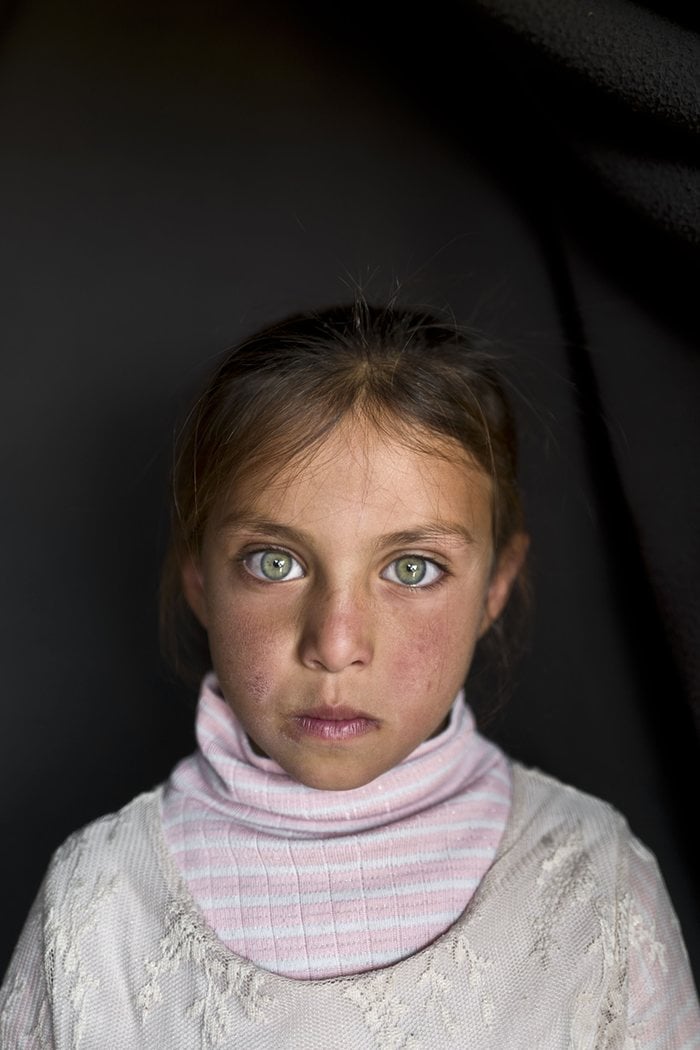 17.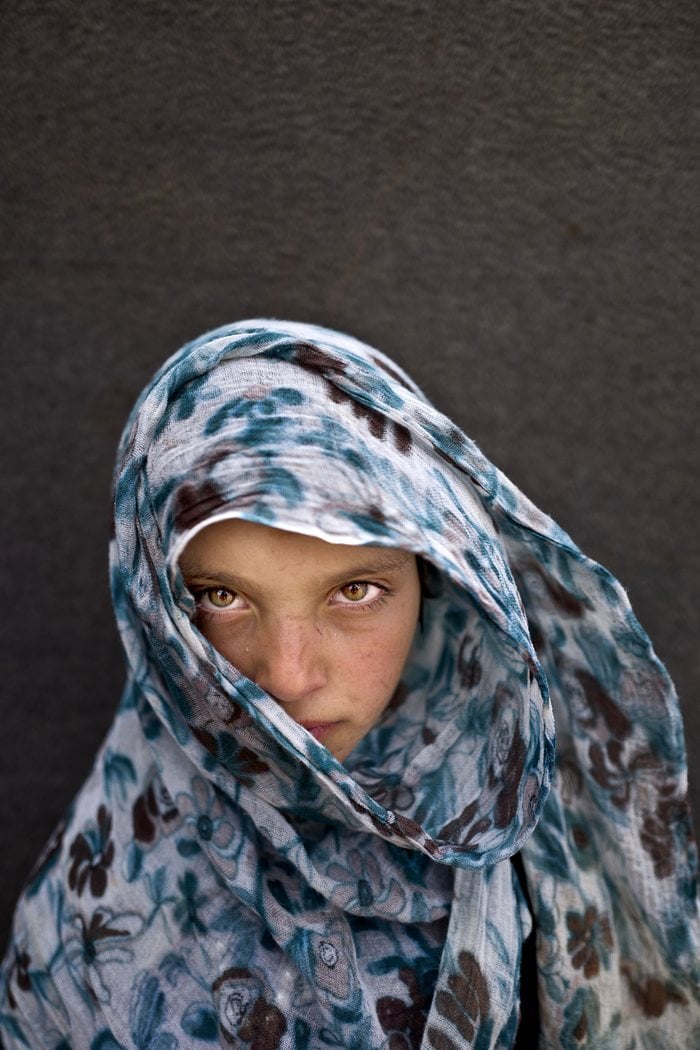 Watch The Eyes of Children Around the World
Haunting image of a Stunned Syrian Child
Syrian opposition activists have released haunting footage showing a young boy rescued from the rubble in the aftermath of a devastating airstrike in Aleppo.
https://www.youtube.com/watch?v=p-J5McNt3fc
Stirring Images of 3 year old Syrian Boy on beach
A photo from Turkey showing the body of a lifeless Syrian boy washed upon a beach became a symbolic image of the refugee plight.
Follow AP photographers and photo editors on Twitter: http://apne.ws/15Oo6jo
Follow Muhammed Muheisen on Twitter: https://twitter.com/muheisen81
Follow Muhammed Muheisen on Instagram: https://www.instagram.com/mmuheisen/?hl=en
Follow Muhammed Muheisen on Facebook:  https://www.facebook.com/Muhammed-Muheisen-Photographer-637219439652406/
Who is Muhammed Muheisen? He is 1981 born in Jerusalem, Israel photographer, Two-time Breaking News Pulitzer Prize winner. Time Magazine Best Wire Photographer of 2013. An Associated Press Chief Photographer.