Whether in Hollywood, sports or in the fashion industry, it is undeniable fact that there are some women who are extremely beautiful. They get called for shows, photo shoots, endorsements and other events, and the outcome has great s*x appeal. These beauties have gained great recognition the world over and have achieved great feats in the respective industries. Without much ado, Here is our list of Top 10 Most Beautiful, Hot & Sexy Girls In The World
10. Cara Delevingne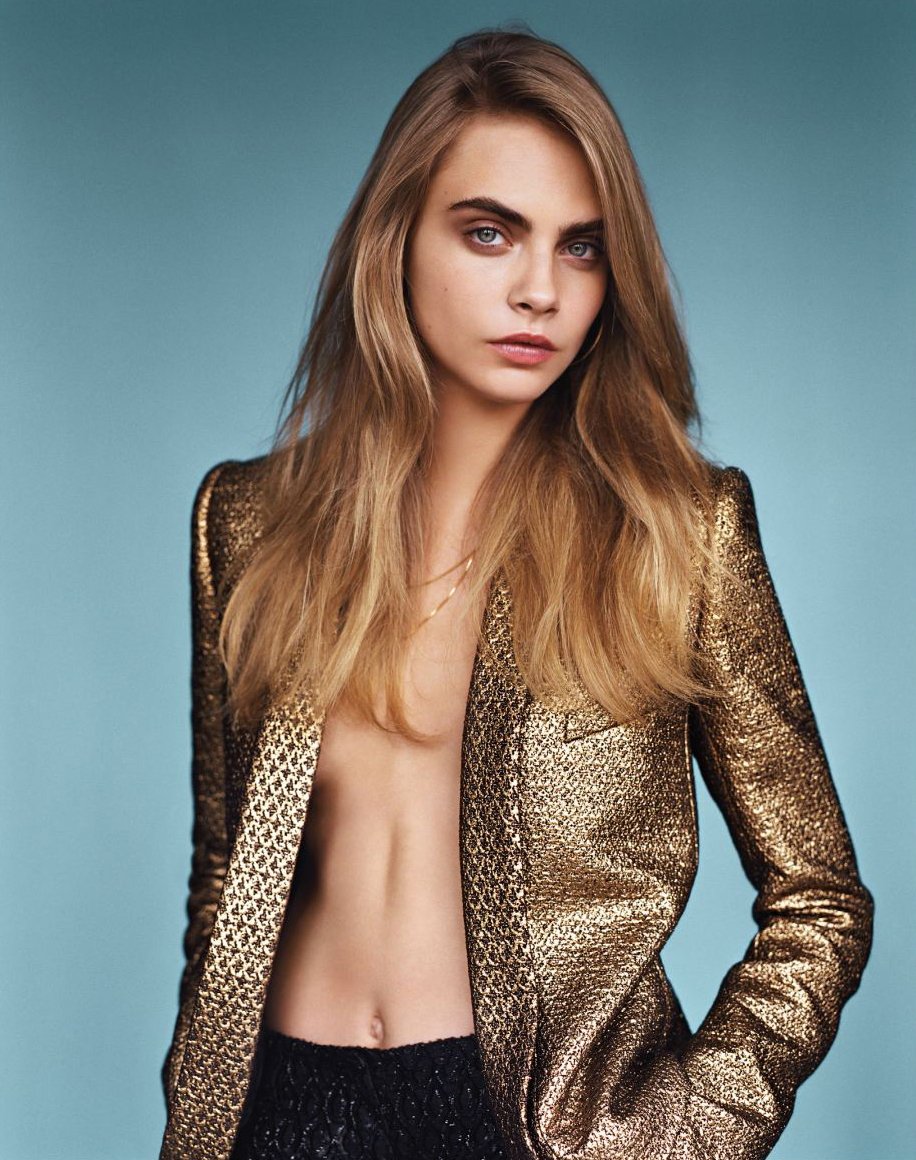 London-born Cara Delevingne is a gorgeous fashion model who has also starred in a number of movies. In 2009, she was contracted with storm model management and started modelling the following year. Cara also appeared in Burberry's spring/summer 2012 campaign. She has also featured in several marketing campaigns for leading brands such as Chanel and H&M among others. She has also models for Squared, Oscar de la Renta and Moschino, among others. She has featured on the catwalk for the 2012 and 2013 Victoria Secret fashion shows and became an actress in 2012 when she played a small role in Tolstoy's Anna Karanena.
9. Mila Kunis
Born in 1982, Mila Kunis moved to Los Angeles alongside her family in 1991. She began attending acting classes soon after and her talent was soon spotted by an agent. She has since appeared in a number of marketing shows and TV series. Her major breakthrough came in 1997 when she landed a major role acting Jackie on the TV show The 70's just before her fifteenth birthday. Two years later, she became the face of Meg Griffin in the television series titled Family Guy. In 2008, she gained world recognition for her part in Black Swan and won an award for the best young actress during the 67th Venice International Film Festival and was nominated for several other awards.
8. Jessica Alba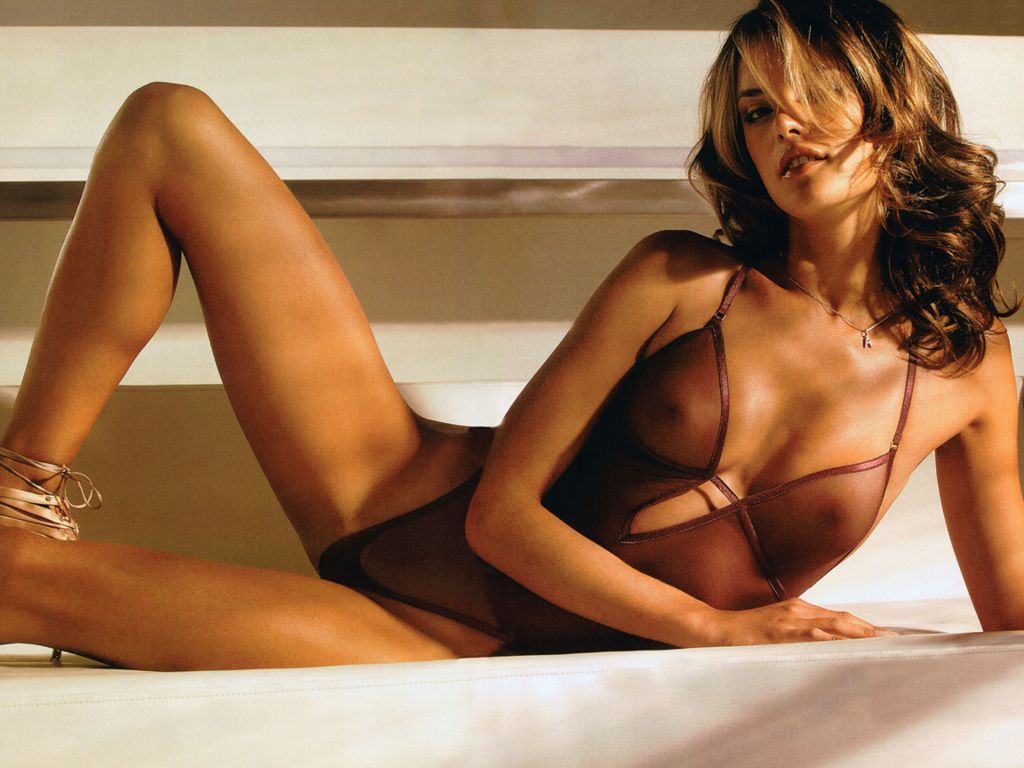 Born in 1981, this American model and actress is also a successful business woman. She began appearing on TV shows and films at the tender age of 13 years. In 2000, she played a lead role in the TV show Dark Angel. She has since appeared in Sin City, Honey, Into the Blue, Good Luck Chuck and Fantastic Four. Jessica is widely regarded as a s*x symbol and has been ranked No.1 on Ask Men's list of the most attractive women in the world. FHM has also listed Jessica Alba as the beautiful woman in the world. She was listed No.45 in TV Guide's top 50 beautiful celebrities of all time.
7. Alessandra Ambrosio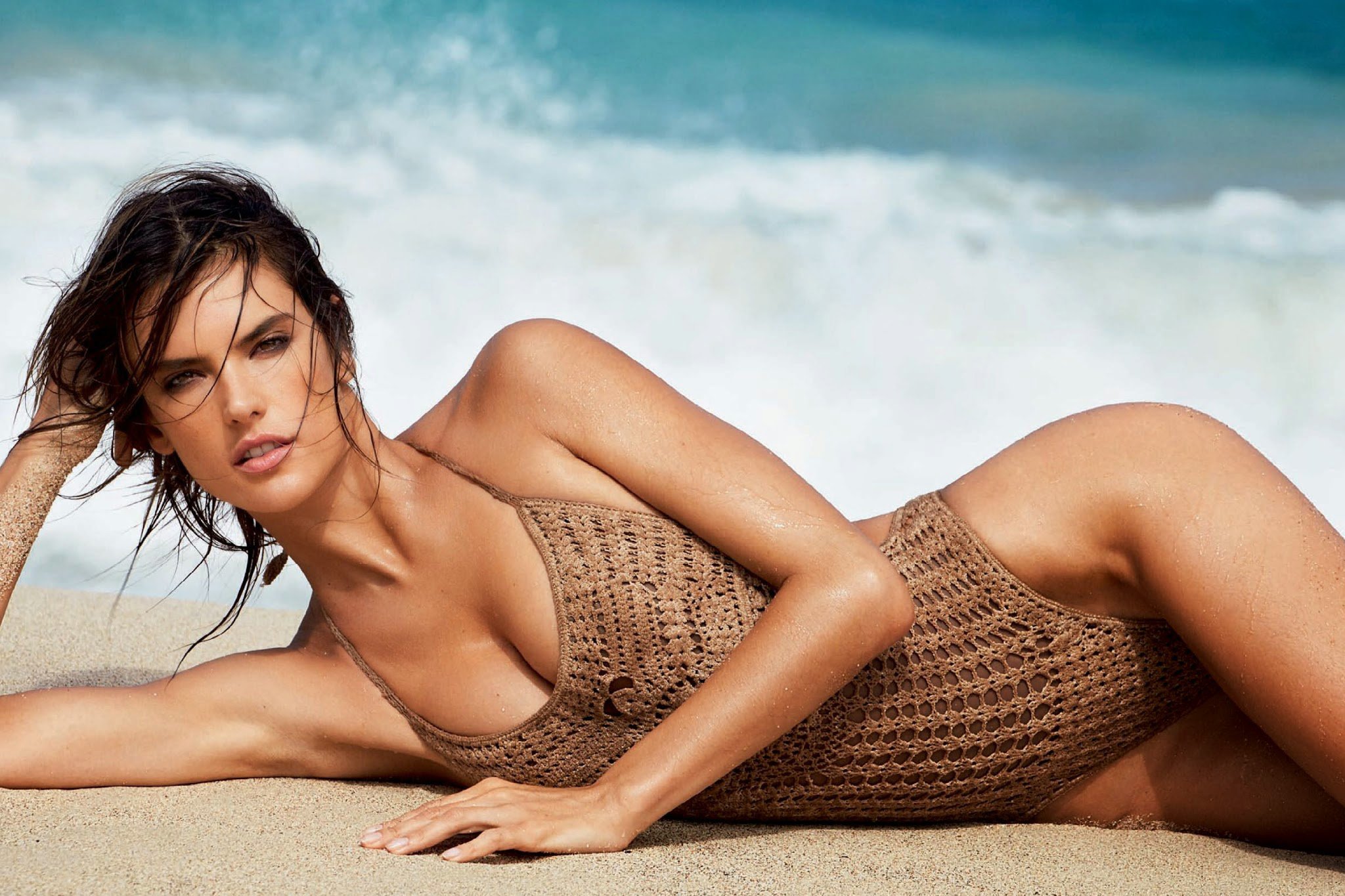 Born in April, 1981, Alessandra Ambrosio is a beautiful Brazilian model who is widely considered to be one of the beautiful women on the planet. She is probably best known for her fashion modelling with the popular Victoria's Secret campaigns and was the face of the company's PINK line. She can also count Ralph Lauren, Armani, next, and Christian Dior among her many clients. Alessandra began attending modelling classes aged 12 years and was signed with modelling giant Dilson Steir after her 15th birthday. Her major breakthrough came after she took part n the elite model look content in her native country while her sterling performance saw her feature on the cover of the popular Elle magazine. In 2012, Forbes ranked her 6th in its list of the highest-earning models with an estimated income of $6.6 million each year.
6. Zooey Deschanel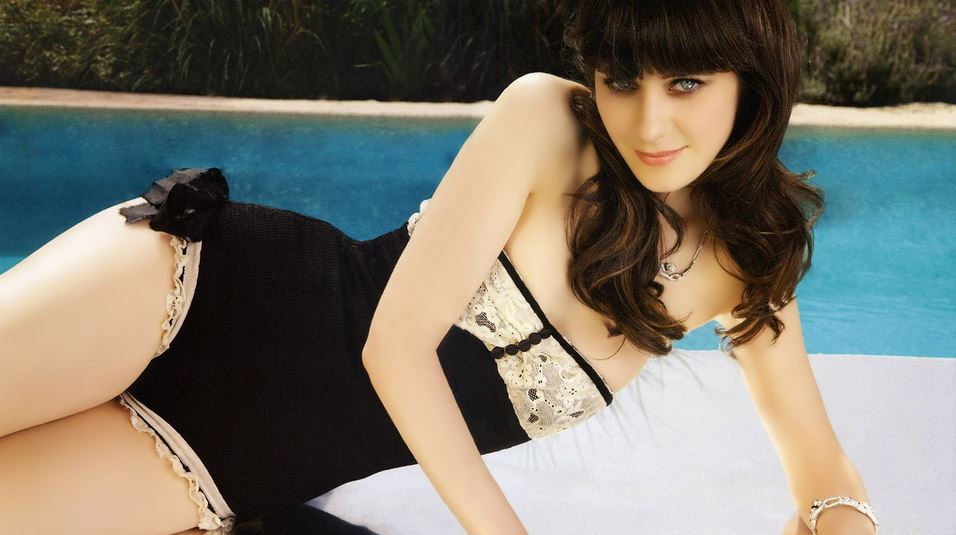 Born in 1980, Zooey Deschanel is a renowned American model, singer, songwriter and actress. Her debut in the film industry came in 1999 when she featured in Mumford and also starred in the movie Almost Famous. She gained great recognition for her roles in the films Failure to Launch, The Good Girl, Yes Man, Elf, and Bridge to Terabithi, among others. Zooey Deschanel also sings, can play the percussion, keyboard, ukulele and the banjo.
5. Jennifer Lawrence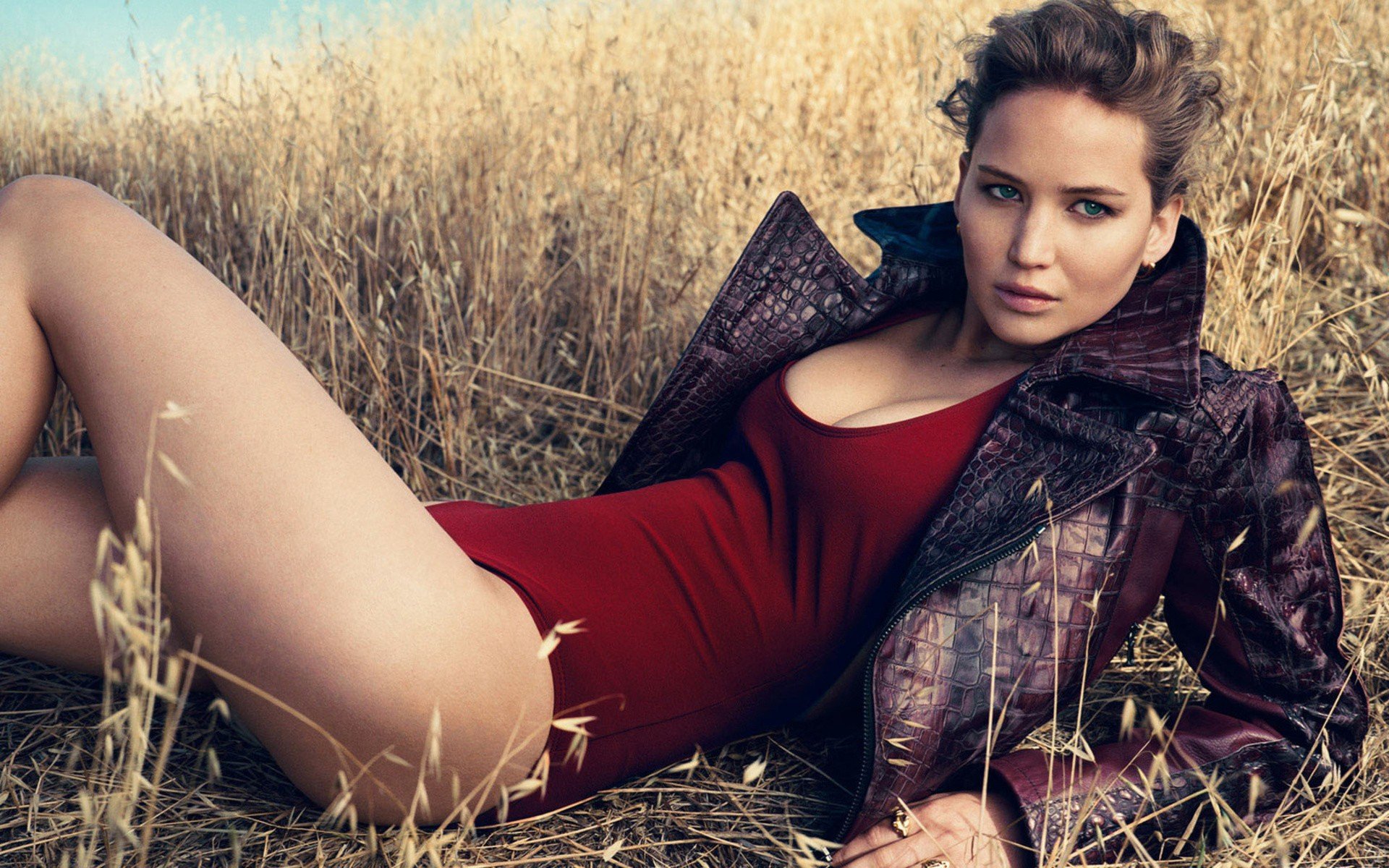 Born in 1990, Jennifer Lawrence is a famous American actress. She was a lead cast member of The Bill Engvall Show between the year 2007 and 2009. She has also appeared in a number of independent films. Jennifer was nominated for Academy Award in the Best Actress category. In 2012, she become popular the world over thanks to her lead role in the popular Hunger Games movie series.
Read Also:
10 Most Beautiful & Hottest Female Athletes
12 Most Beautiful Women In Sports
20 Sexiest & Hottest Female Politicians In The World
4. Irina Shayk
Russian-born Irina Shayk claim that many people often think that she is from South America because of her stunning looks, which she claims she inherited from her dad. Soon after completed high school education, she enrolled for marketing studies, but was soon bored so she enrolled in beauty school alongside her elder sister. While at beauty school, she was spotted by a modelling agent, who persuaded her to take party n the Miss Chelyabinsk 2004 beauty contest, which she won. In 2017, she appeared in the Sports Illustrated Swimsuit Issue. Since then, she has been featured in every annual issue of the magazine and has also been featured o the cover of GQ and Ocean Drive, among other magazines.
3. Katy Perry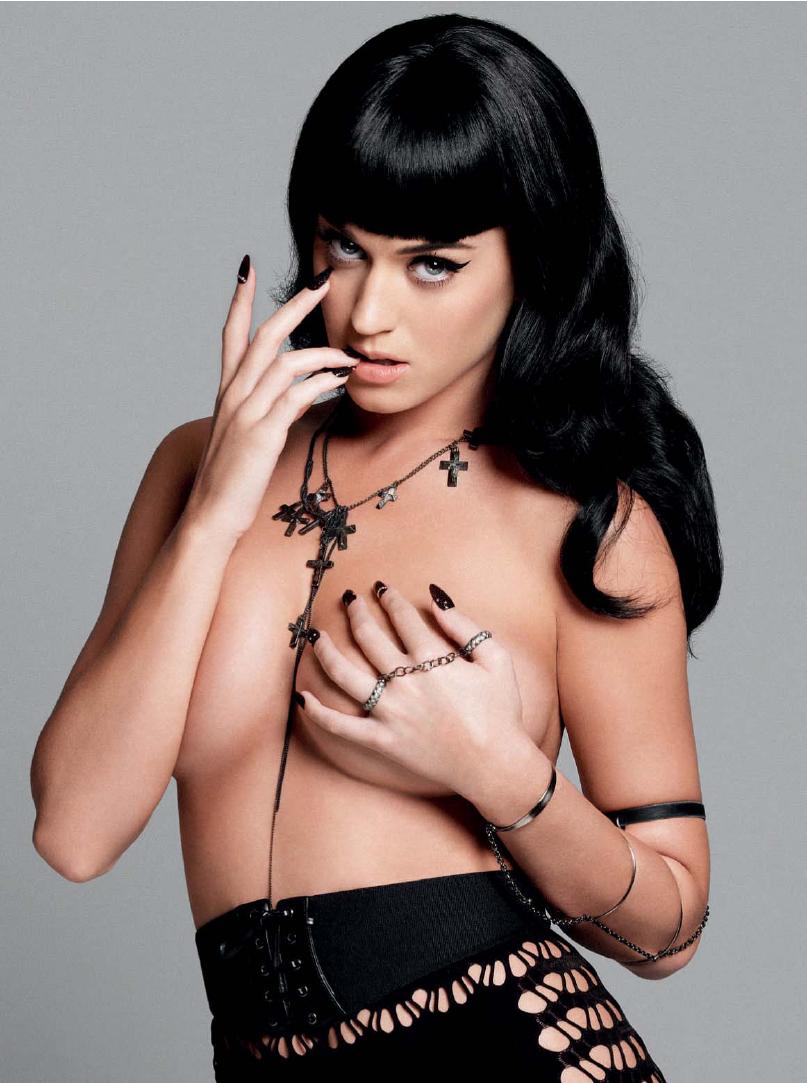 Born in 1984 as Katheryn Elizabeth, Katy Perry is a celebrated America singer, actress and songwriter. She started singing gospel music as a teenager releasing her debut album in the year 2001. Soon after, she moved to Los Angeles in order to continue with her music endeavors. She signed with popular record label Capital Records in 2007 and released her popular single I Kissed a Girl. Since then, many of her songs have dominated the US Billboard Hot 100. She has won many awards and received several nominations.
2. Scarlett Johansson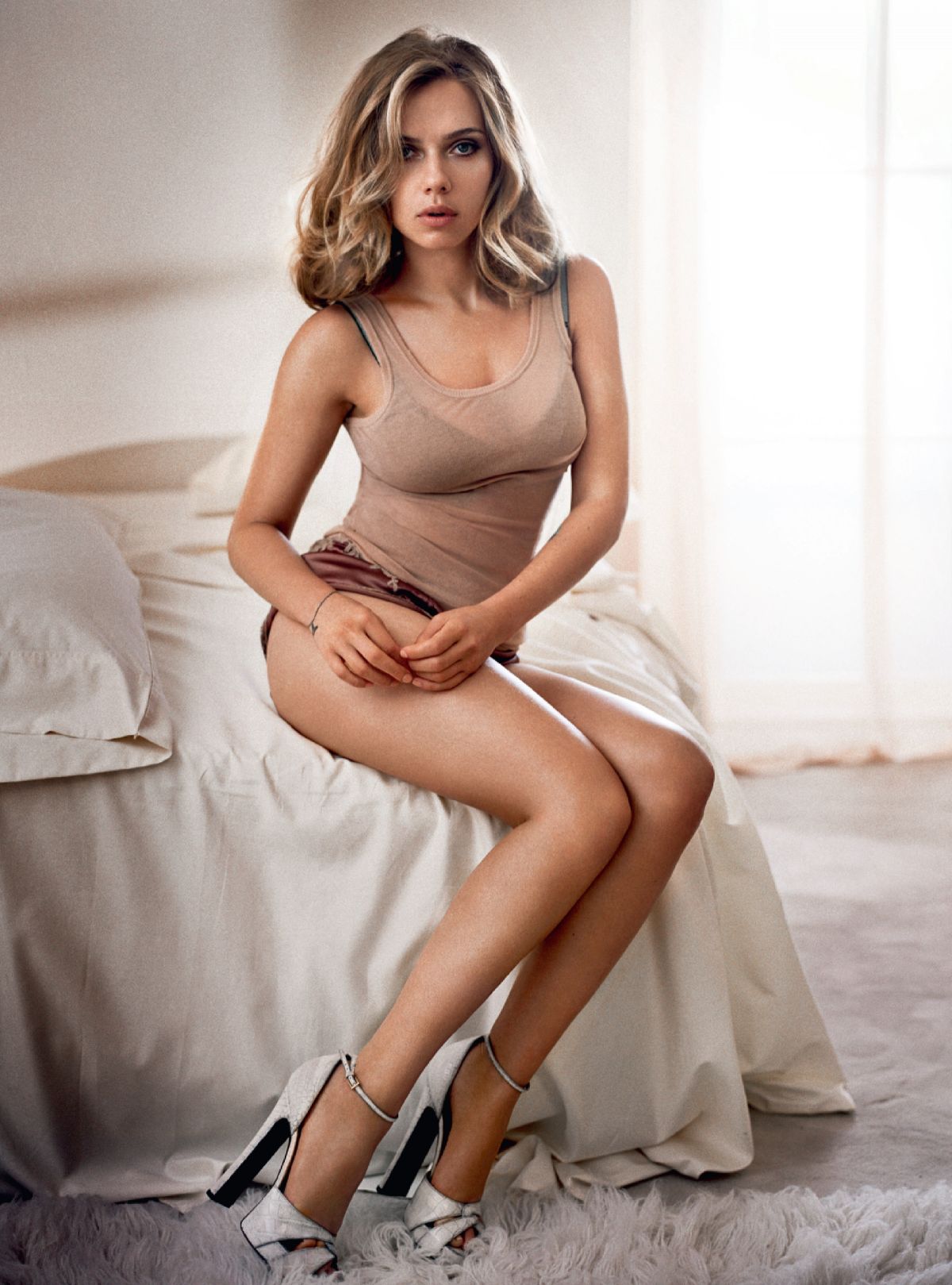 This American beauty is considered to be one of the most gifted actresses of all time. Born in 184, Scarlet Johnson started acting at a young age. After a number of films, she gained recognition for her role in the film The Horse Whisperer. She has also acted in Lost In Translation, Iron Man2, The Avengers and The Island, among others. Scarlett Johansson is definitely a talented artist and has been extremely versatile in the roles she has played in the film industry. She has been feted with a number of awards including a BAFTA and a Tony. In 2012, she received her star on the prestigious Hollywood Walk of Fame.
1. Candice Swanepoel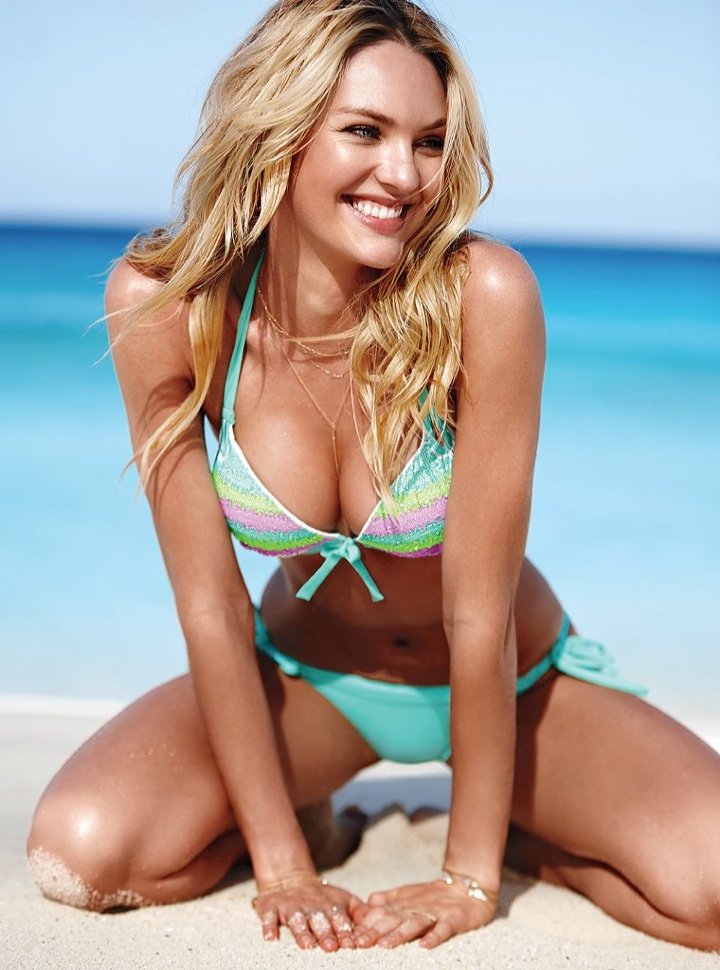 This blue-eyed South African beauty is one of the highest-paid models on the planet. She was discovered aged 15 years and started making appearances in several magazine covers in 2010. She has also walked the catwalk for Victoria's Secret fashion shows.
In one of the recent shows, she was spotted wearing a garlanded royal fantasy bra, which was said to cost $10 million. The bra designed by Mouawad is adorned with thousands of precious gems such as rubies, sapphires diamonds and gold. Candice Swanepoel was recently voted the most beautiful woman in the world.
Read Also: 32 Pics Of Beautiful Women Around Globe !