Apoorv Sood (a.k.a Trendulkar) goes by the Twitter handle @Trendulkar and describes himself on Twitter as a "90s Kid. Former Sailor boy. Now in a business suit. Sports Fan, Beer enthusiast, Hopeless romantic & a Proud Indian [conditions apply]".
Ahead of the India-Pakistan cricket world cup match on February 15, he seems to have taken it up on himself to troll the Pakistanis via social media. Here are his 20 best tweets:
1. Here we go!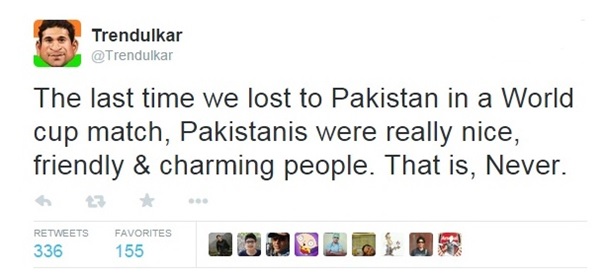 2. Heartfelt apologies!


3. Well, you can't blame him for calling them fools!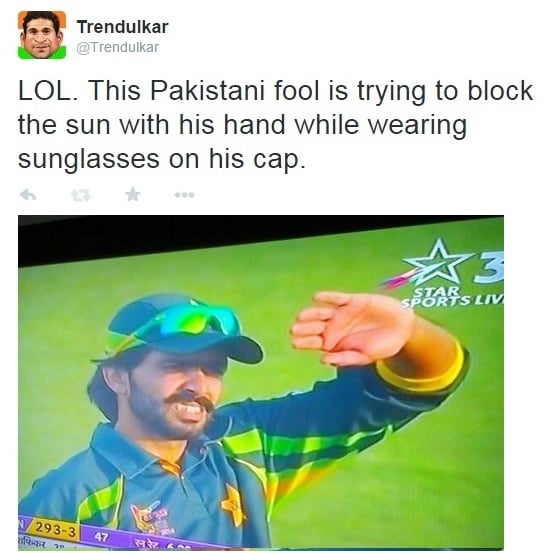 4. The man has a point.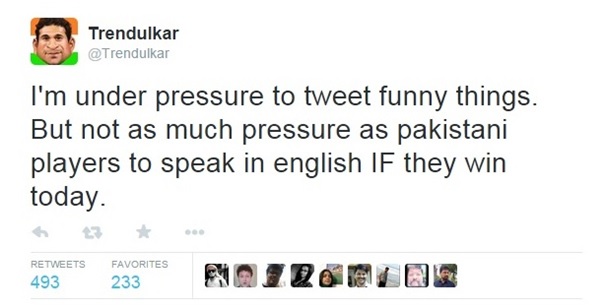 5. Sounds exactly like Pakistan!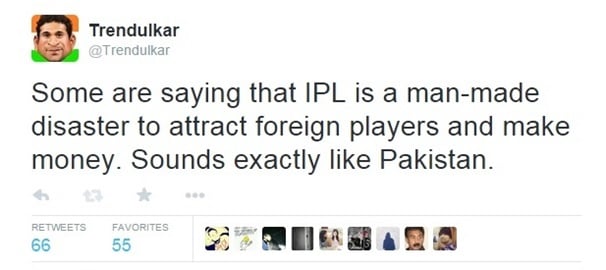 6. Well, the amount he trolls them, he can't complain.


7. Nobody is spared!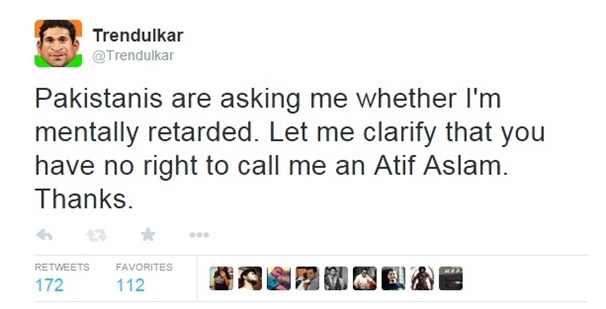 8. Absolutely nobody!


9. You asked for it!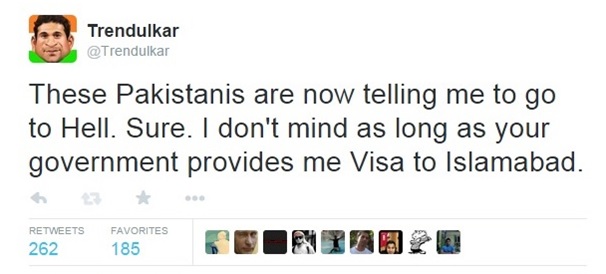 10. All out for 99?


11. Life lesson for Pakistanis.


12. Every Indian will agree!


13. At least troll properly, dear Pakistanis!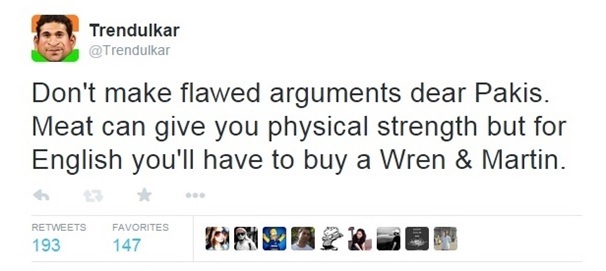 14. Oh wait…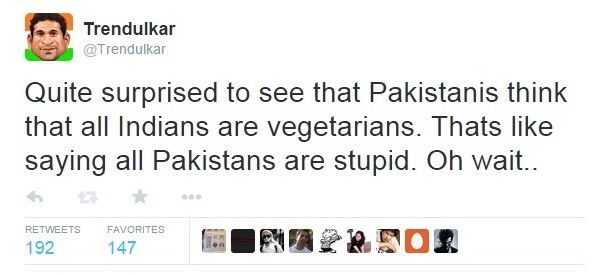 15. ROFL!


16. True story!


17. Putting things into perspective!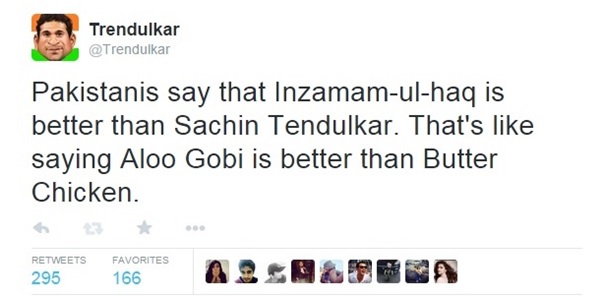 18. When the responses stopped on Twitter!


19. Seriously, why should we be worried?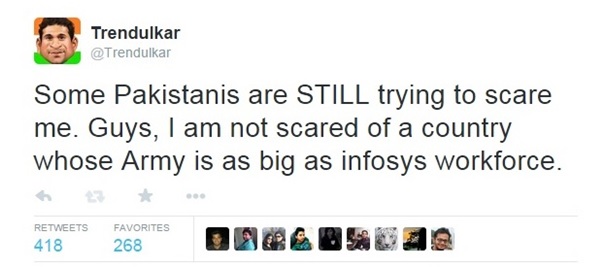 20. We've saved the best for last. What a comeback, Apoorv!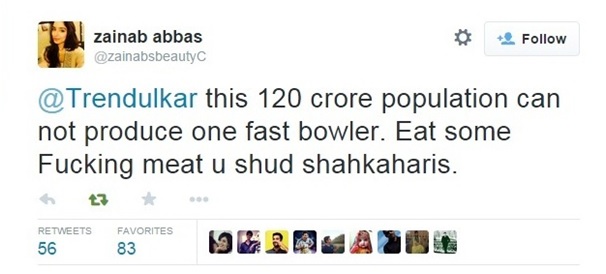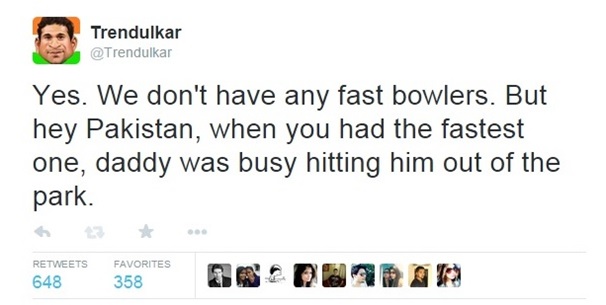 Trendulkar's Bonus Tweets
"Woh mazaa ishq mein naa pyaar mein, jo mazaa Pakistan ki haar mein"

— Trendulkar (@Trendulkar) February 14, 2015
Pakistan wanted to create a roast video too but then no YouTube.

— Trendulkar (@Trendulkar) February 13, 2015
Still unbeaten in all World Cups & Wars against Pakistan since 1947.

— Trendulkar (@Trendulkar) February 13, 2015
Narendra Modi stopped tweeting because 30 mins free WiFi is over.

— Trendulkar (@Trendulkar) February 12, 2015
https://twitter.com/Trendulkar/status/565095184539467776
[divider scroll_text="Back To Top"]