After seeing great images of surfers diving underwater and other photos from around the world, photographer knew that I had to bring my clients underwater. He is mainly a wedding photographer it was only natural for him to reach out to his brides!
After his first bride was willing to take the plunge, he was immediately hooked on how beautiful a wedding dress could flow underwater. After a few pool sessions, he wanted to take it a step further. He found a group of divers willing to get into wedding dresses and tuxes and join me 30 feet underwater in the Florida Keys to shoot amongst the reefs! With an entire crew of safety divers and months of planning, we pulled off an array of bridal fashion in the depths of the ocean!


1.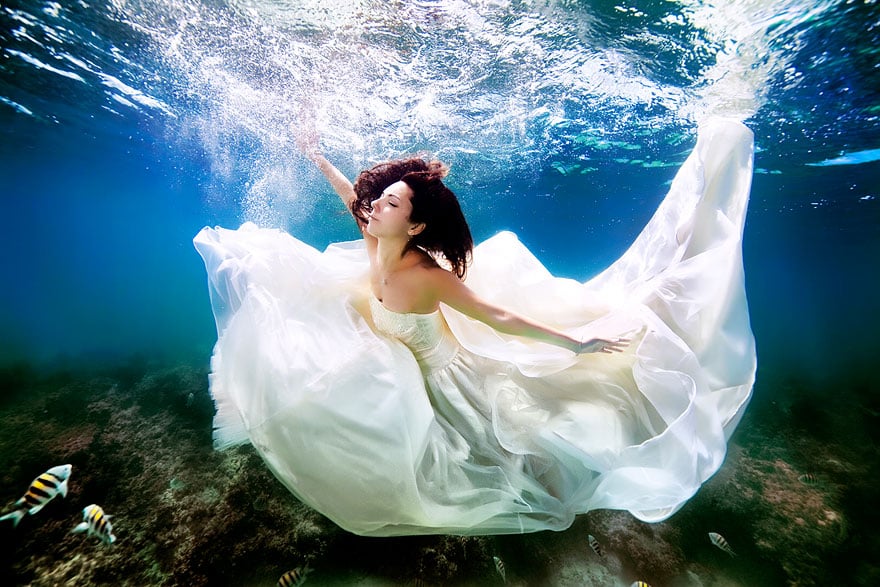 2.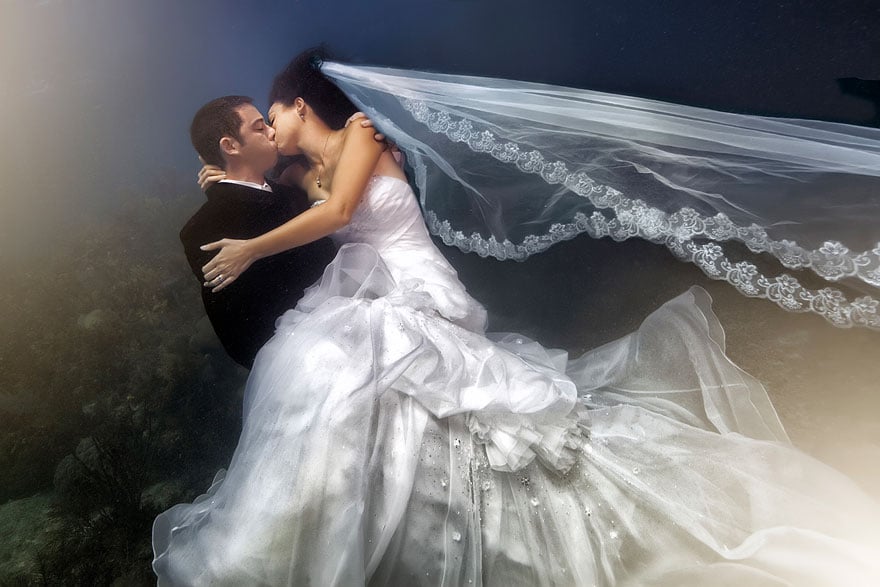 3.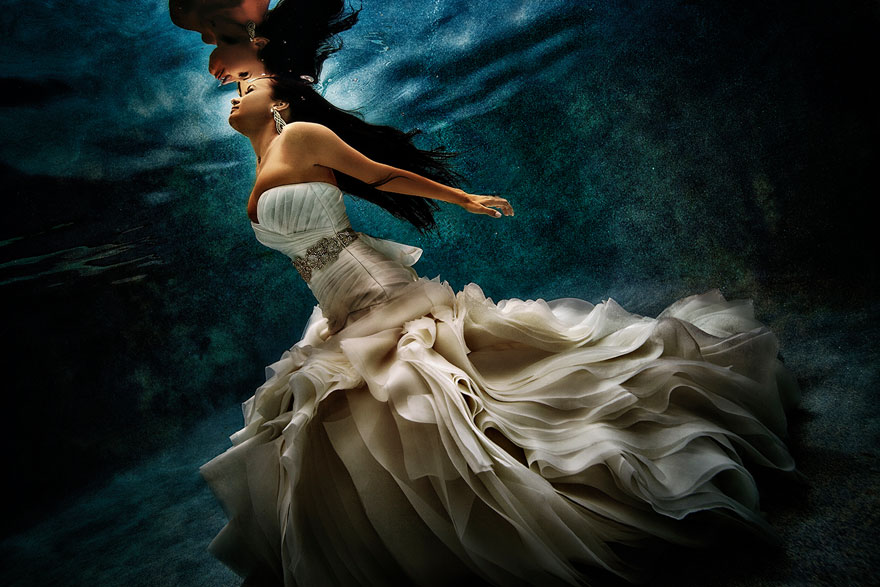 4.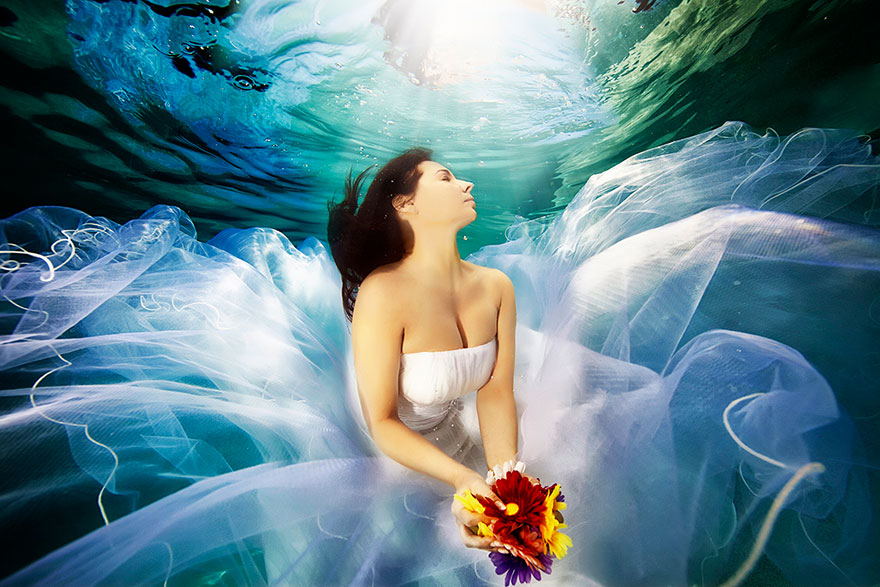 5.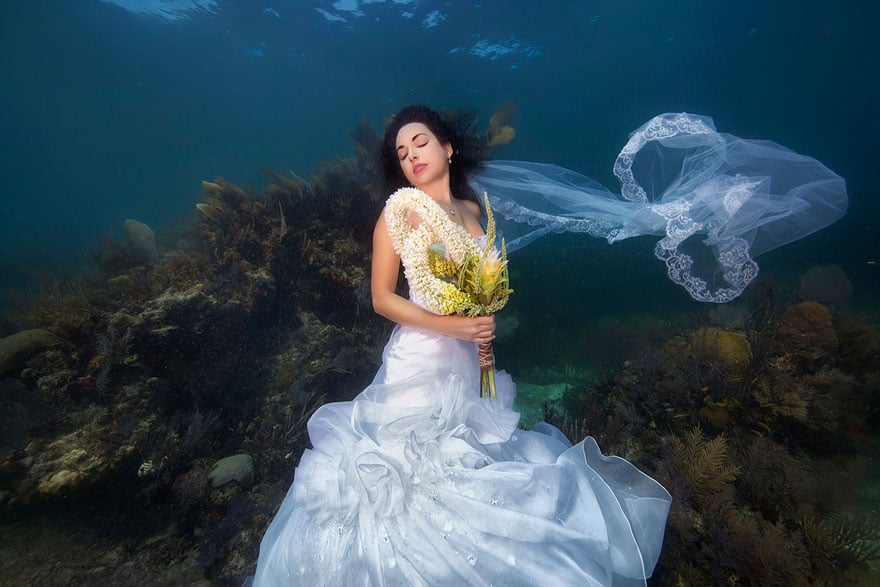 6.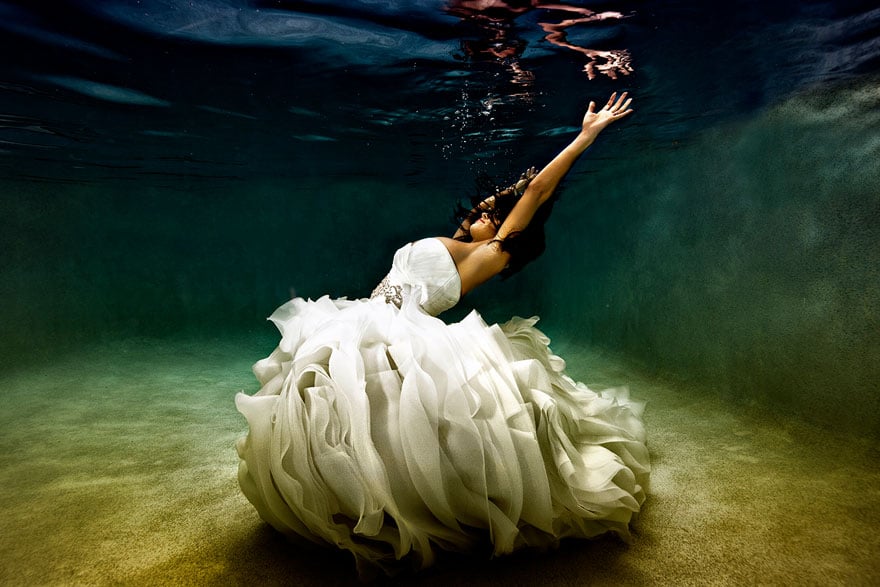 7.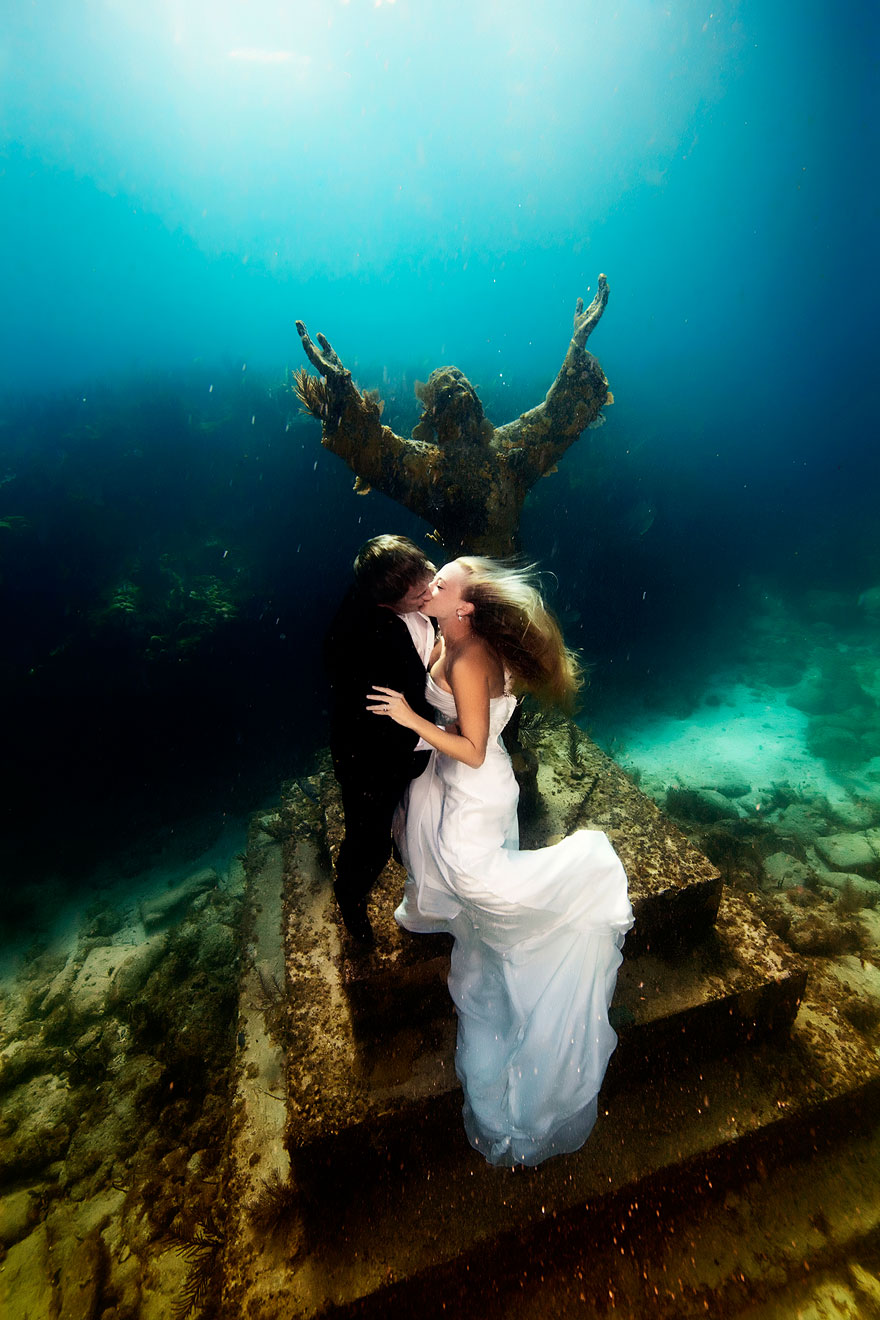 8.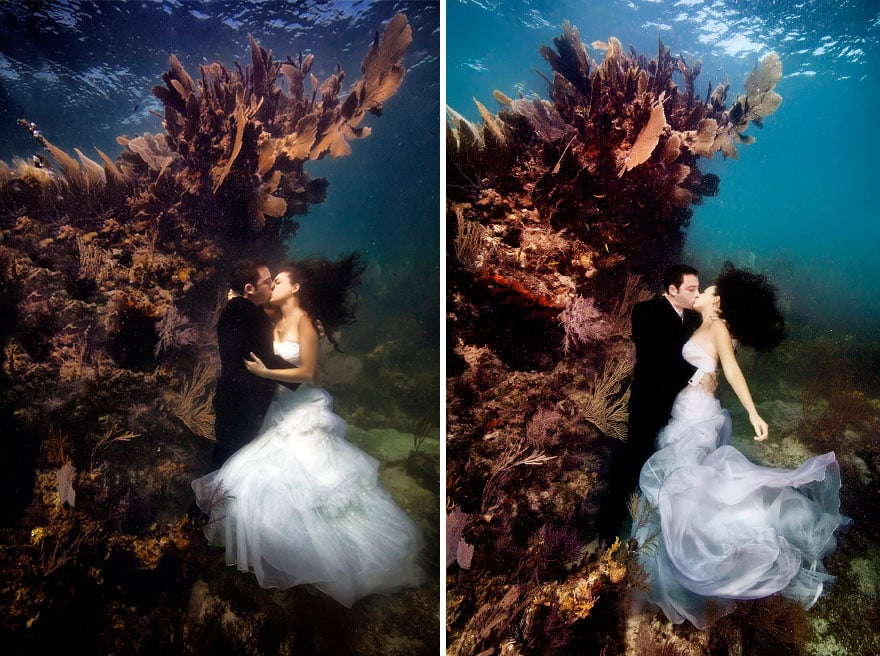 9.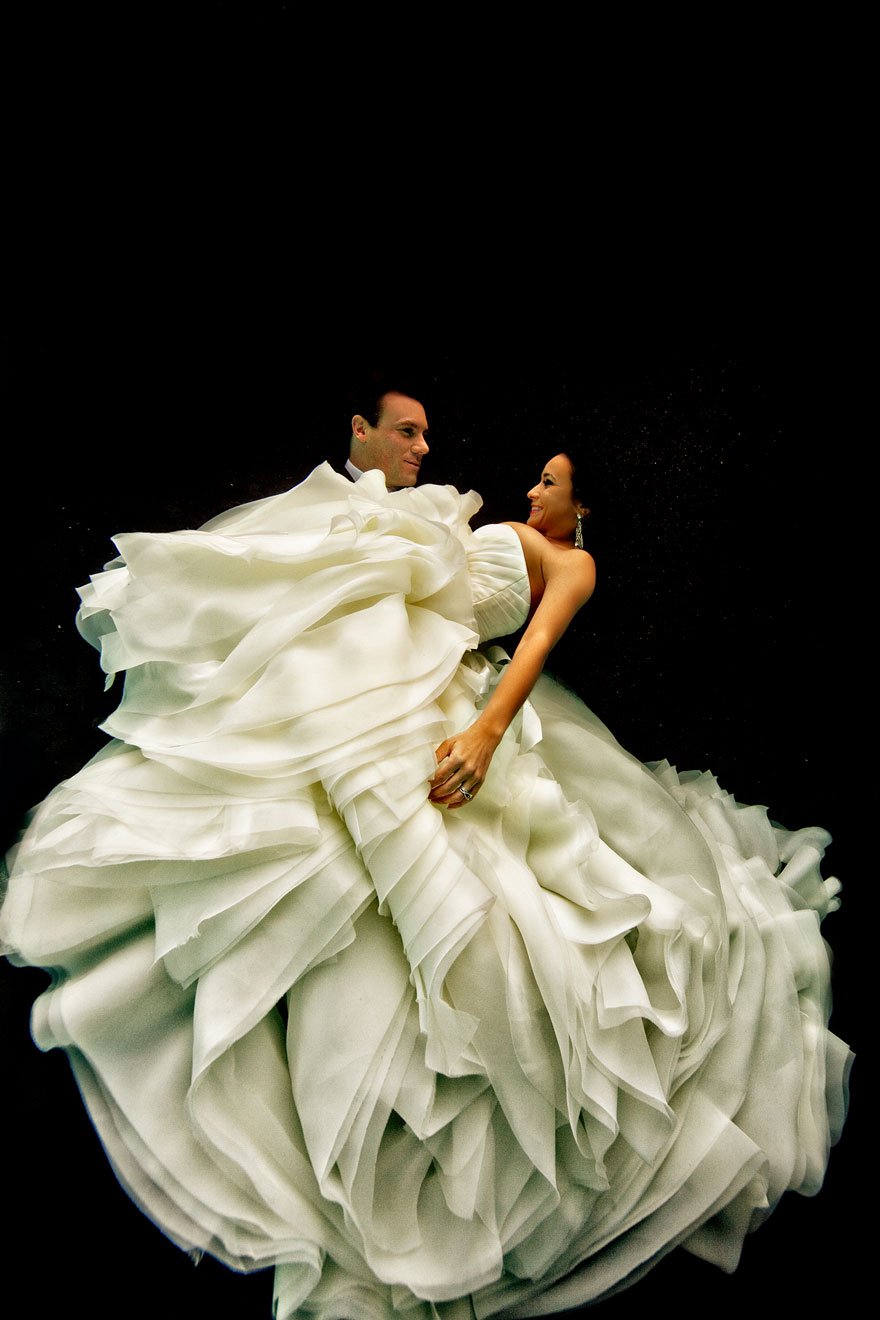 10.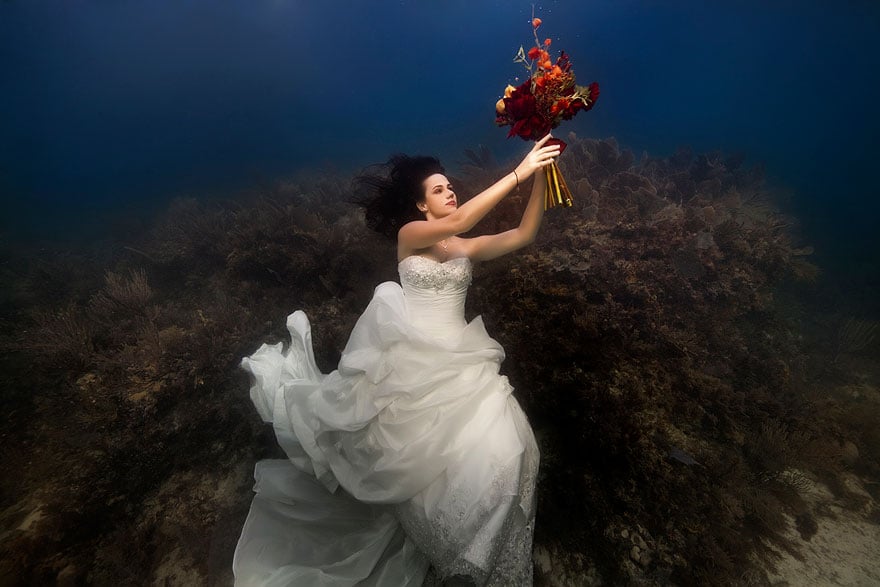 11.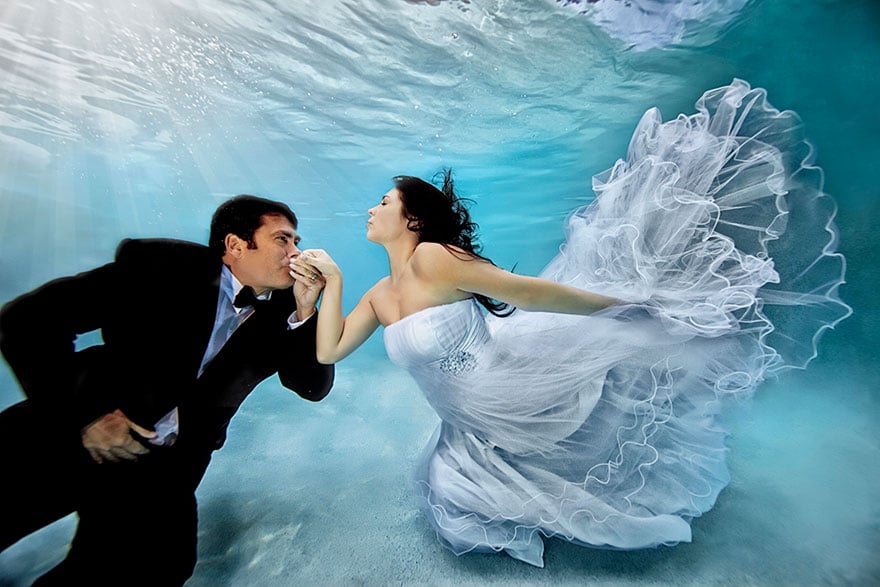 12.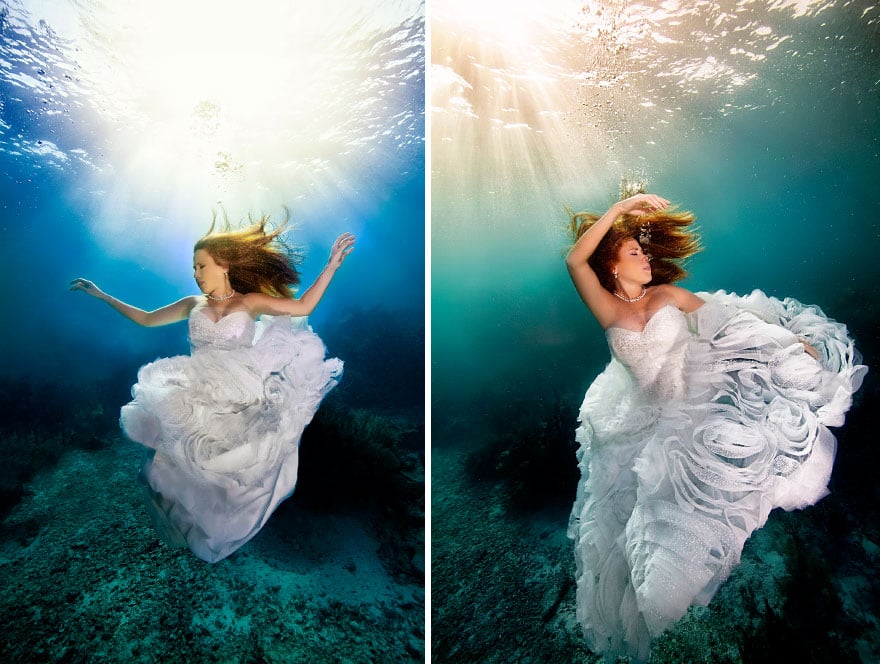 13.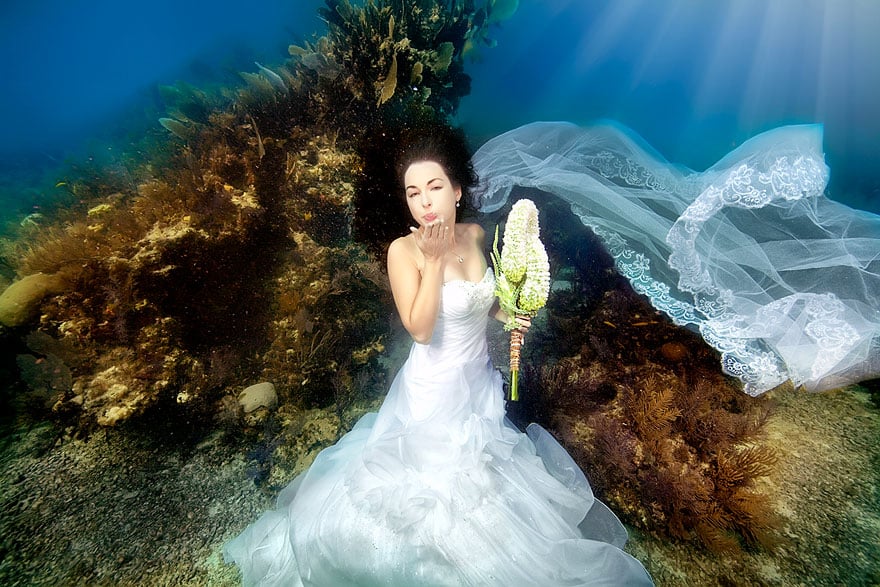 14.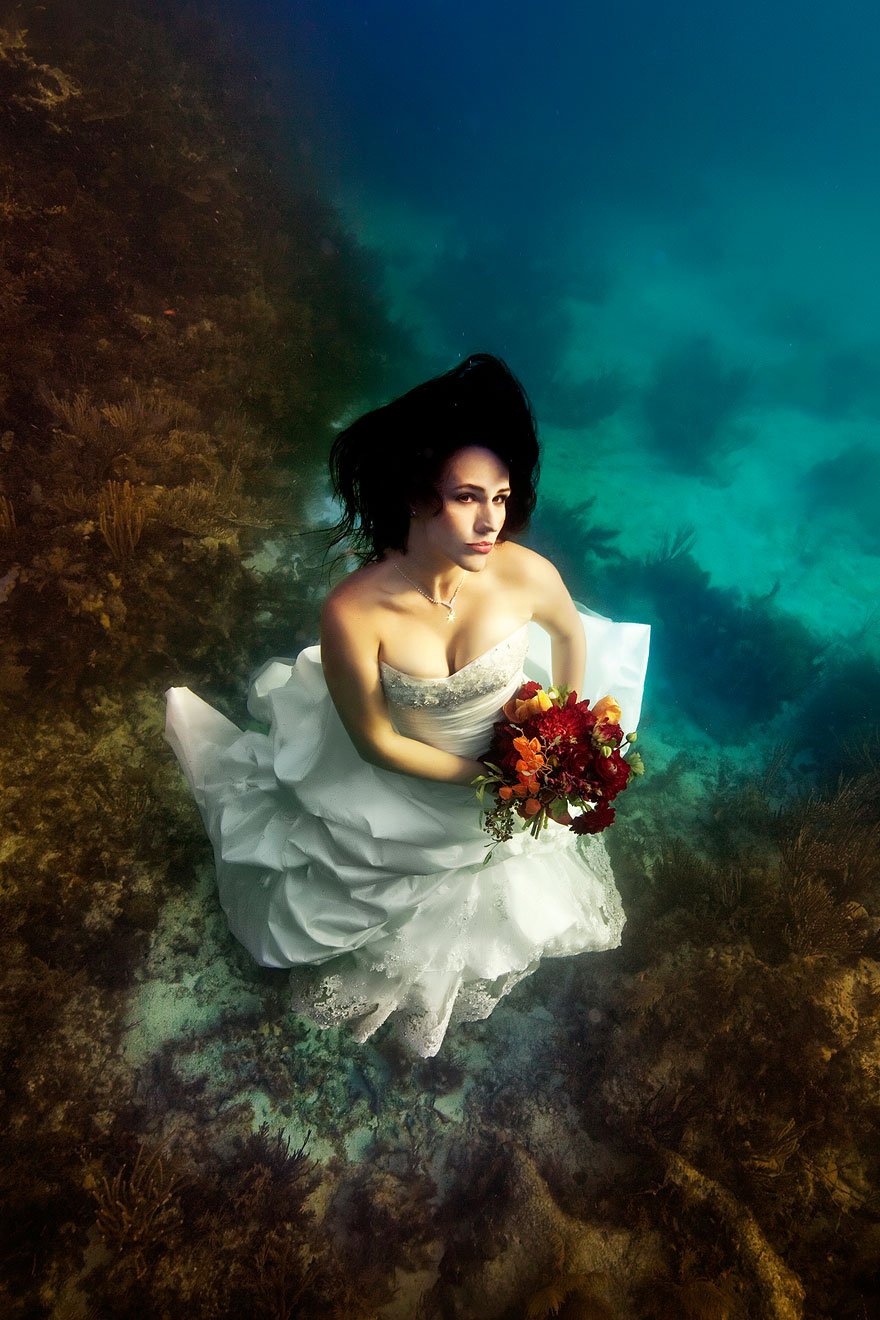 15.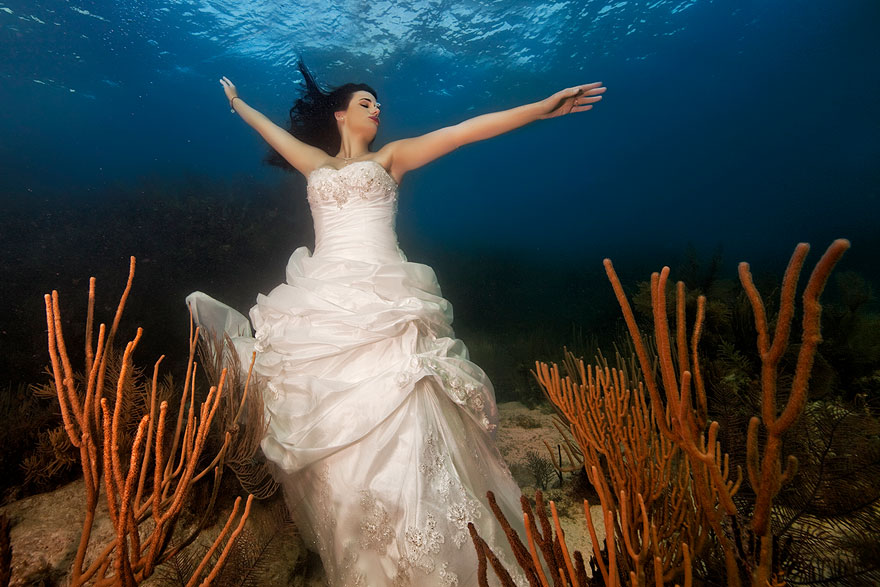 16.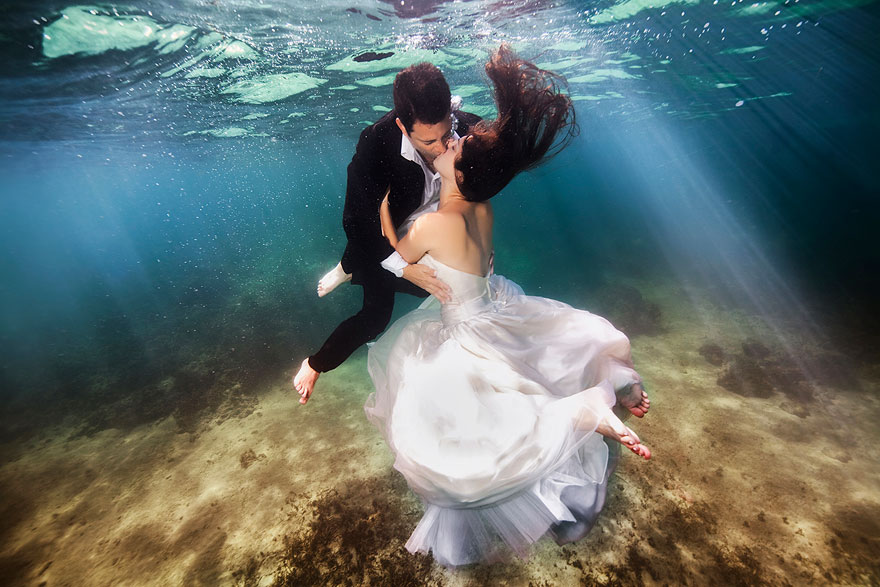 17.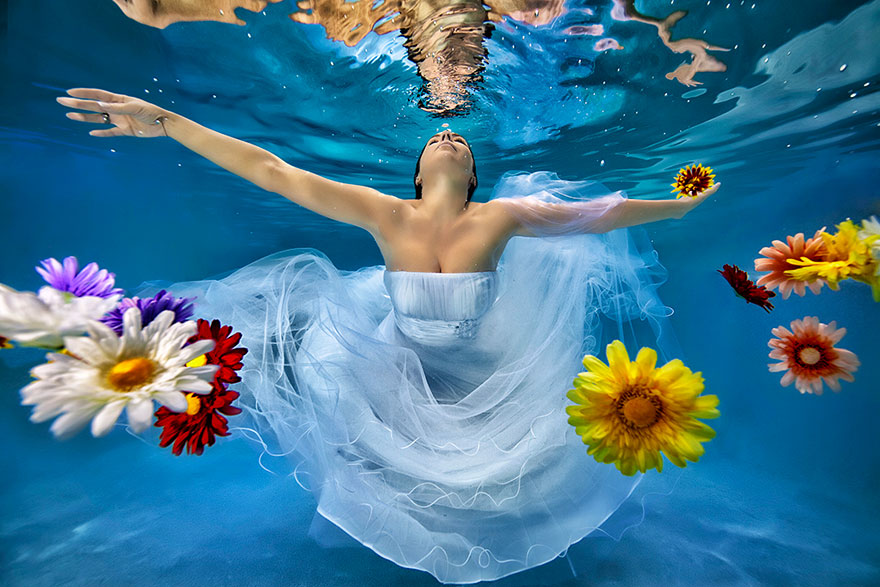 18.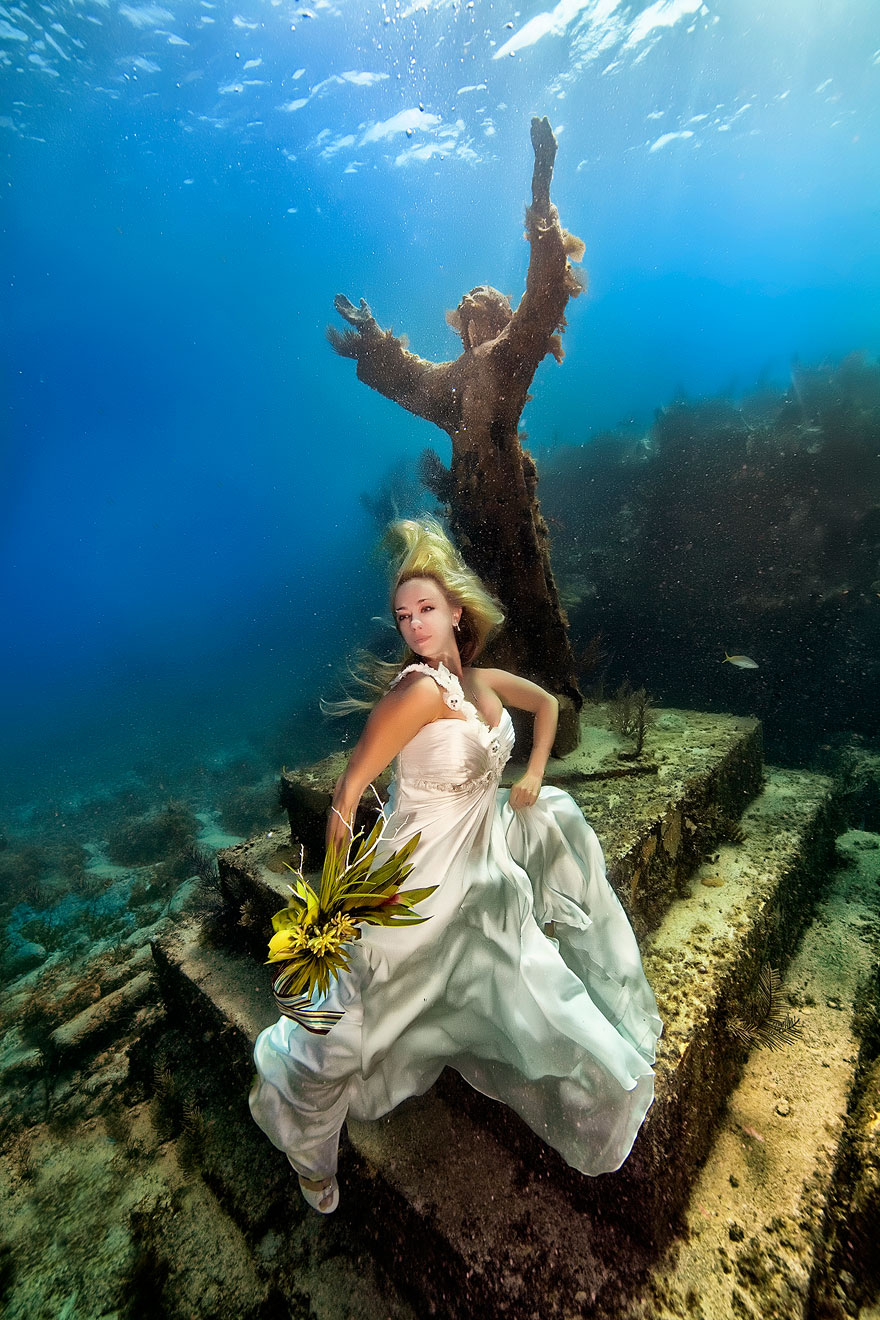 What do you think About this Article?
We want to hear from you ! Share your comments below.
H/T: adamoprisphoto.com
[divider scroll_text="Back To Top"]